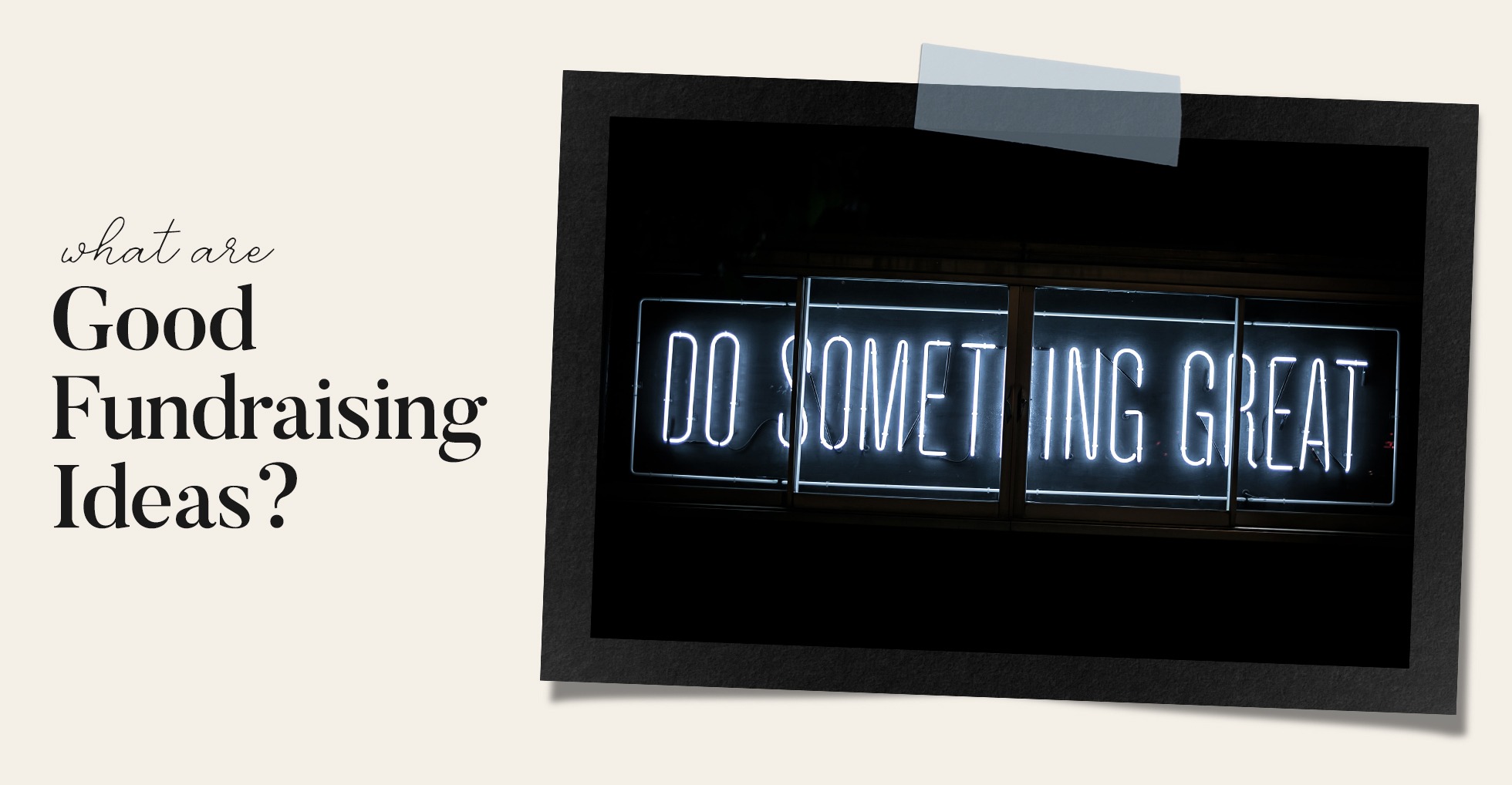 "What are good fundraiser ideas?" That's a question heard around nonprofit headquarters across America—and sometimes it's accompanied by a lot of hand-wringing or face-palming or (if you're really feeling stuck) the occasional bout of tears. When you've been working in the nonprofit space for a while, it's easy to feel like all the good fundraising ideas have already been taken. We won't sugarcoat it: It's true that bake sales and car washes have been done to death.
Due to the efforts of dozens of anti-bullying nonprofits, we're learning what really stops bullies. Research-backed interventions have shown to decrease instances of bullying by up to 25%. Learn more here!
Sisters Network Inc. is a nonprofit focused on addressing breast cancer within the African American community. Learn more about this amazing nonprofit!
The problem is that voting or registering to vote can be a challenge for millions of people. Find out which Voting Rights Organizations are helping millions get to the polls.
The best breast cancer gifts are those that lift spirits, give hope, show support, and fuel the fight against the second most common cancer among U.S. women. Not only are these gifts thoughtful, but many of these gifts contribute towards a breast cancer foundation or charitable cause.
Spread the Vote is a nonprofit whose efforts are impacting Americans' lives well beyond election day. Find out how you can make a huge impact!
Learn more about the NBCF, and why we've selected them as a Spotlight Nonprofit for Breast Cancer Awareness Month.
Below are some breast cancer charities and nonprofits that support Breast Cancer awareness and treatment. Learn more about how they are crushing breast cancer and how you can help too.
Nonprofits who use the Giving Assistant fundraising platform know how easy it is to use. But did you know that by following a few simple tips you could easily double your donations?
There are countless ways any American can commemorate National Hispanic Heritage Month: reading about Hispanic American history—everything from their political wins to their scientific achievements (meet Ellen Ochoa, the first Hispanic woman in space!)—enjoying Latino...
We've put together this list of leukemia charities working hard to make a difference. Find out how easily you can too.
The Leukemia and Lymphoma Society (LLS) is on a mission to eradicate the pain and suffering associated with cancer, and help patients and their loved ones lead better lives. Find out more about lls.org. and how you can help.
These childhood cancer charities are working around the clock to bring courage to the frightened, resources to the stretched-too-thin, joy to the tired, and fun to the weary. See how you can help too!
By 2004, Alex had raised more than $1 million for cancer patients and research.
And over $200 million by 2020. Read her brave story here and find out how you can help too.
There are nonprofits at work that are helping to both prevent homelessness, and help people escape it. Check out these 7 nonprofit homeless organizations who need your donations and support today.
These animal rights organizations continue to fight the good fight for those who deserve more of our attention. Please use the list below to help find animal charities that need your help now.
Today hundreds of nonprofits across the nation will feed food-insecure people and their families while working towards solutions to end stateside and global hunger for good. Here's how you can help.
Education nonprofits have made monumental strides in closing the education gap & providing providing additional funding for students. Here are 7 educational nonprofits to donate to today!
National Nonprofit Day is right around the corner, and in honor of it, we're introducing you to Charity Navigator: a nonprofit for all. As their name suggests, Charity Navigator—an online resource where anyone can tap into a database of 501(c)(3)s to learn about...
This morning, someone woke up early even though they didn't have to. They got dressed, grabbed a cup of coffee, and were in their car before the sun came out. They smiled, they laughed, they sympathized, they passed out food at their local shelter like they do every...
With everything else going on in the world, why dedicate an entire month to some trees, mountains, and those pesky squirrels? Believe it or not, parks are about more than just protecting wildlife and the environment, or giving neighborhood kids a place to play....
Naturalist for You is a nonprofit working out of Southern California that connects people with natural resources in their communities. The organization accomplishes this in countless ways through tours, workshops, and K-12 field trips.
America's journey towards equality for all people has been long and winding, and continues to be. We are diverse. And in too many ways, it's clear we're still working to completely honor that. But there's also diversity within the diversity, such as LGBTQ+ people in...
Here's a list of 6 trustworthy brands whose positive track records and recent contributions to the Black Lives Matter movement are inspiring us.
In the early morning hours of June 28, 1969, police raided a gay bar at the Stonewall Inn in New York City. But patrons of the bar and neighboring citizens fought back, rioting and protesting for six days. Today, many remember the "Stonewall Riots" as the catalyst for...
During 6/3 – 6/13/2020 we will be matching all donations made to these nonprofits that support civil rights and black lives matter dollar for dollar.
I've come to realize that the single most impactful way to fight racism is to start with myself to learn about anti-racism. Please use these Black Lives Matter resources we've put together to help fight against racial injustice.
May is Mental Health Awareness month, and Giving Assistant is shining a light on mental health nonprofits like Mindfulness First: an organization working hard to improve the mental health and wellbeing of America's students and teachers. Learn more about mindfulness,...
We're highlighting these 8 brands for the initiatives they support & the work they do to support mental health awareness. Shop to give and help to support their efforts!
We're spotlighting 13 mental health nonprofits who make a difference. Learn how these nonprofits support mental health and how you can help too!
Giving Assistant is shining a light on Caitlin's Smiles, a Pennsylvania-based nonprofit inspired by a little girl who, throughout a 3 ½-year-long battle with brain cancer, found joy in creating art.
National Volunteer Month is dedicated to recognizing and honoring all the generous contributions volunteers make to worthy causes. Millions of nonprofits and charitable organizations rely on these volunteers who selflessly donate their time and talents. Now it's time...
It's National Volunteer Week, yet many of us are confined to our own homes honoring the shelter in place orders. We are watching the front-line workers devoting hours to feeding people, delivering goods, saving lives, and possibly risking their own. This leaves many...
Here are 12 brands giving back to covid-19 relief efforts. We celebrate and support these brands for their selflessness and bravery and we hope you will too.
Want to help support COVID-19 relief? Find out how easy and free it is to support these 9 nonprofits doing incredibly important work to assist with COVIS-19 relief.
There are many corporations that are giving back to education. Turn your shopping into charitable giving and shop these brands that support education. #Everybodygives
The Australian wildfires have devastated homes, communities, and wildlife. So, what can you do to help the Australian wildfires? Here are 9 easy ways to show your support.
Use your day off to perform acts of kindness and give back to your community by participating in the MLK Day of Service with the help of these five nonprofits.
By Laura Newcomer Crowdfunding is more popular than ever. In fact, research suggests this fundraising industry will grow to a whopping $300 billion by 2025. If that number has your eyes jumping out of your head, you're not alone. A huge variety of nonprofits,...
It's time to think beyond the pink! This October, spend Breast Cancer Awareness Month joining the fight against one of the common types of cancer in women. While wearing pink in solidarity is a symbolic gesture that doesn't go unnoticed, consider taking a more active...
Try these 7 steps when planning your charity golf tournament. Plus learn how you can increase your golf tournament donations!
Unique Fundraising Ideas for Schools That Actually Work
Breast Cancer Awareness month is in October and we wanted to highlight this important health awareness campaign and how you can help support nonprofits that work in this field just by using Giving Assistant when you do your online shopping.
"What are good fundraiser ideas?" That's a question heard around nonprofit headquarters across America—and sometimes it's accompanied by a lot of hand-wringing or face-palming or (if you're really feeling stuck) the occasional bout of tears. When you've been working in the nonprofit space for a while, it's easy to feel like all the good fundraising ideas have already been taken. We won't sugarcoat it: It's true that bake sales and car washes have been done to death.
Learn how to organize a fun, memorable, on-budget, and super successful nonprofit fundraising event that will help you build positive relationships with donors and supporters.
Peer-to-peer fundraising is a great way to raise funds for many types of causes and organizations. Learn p2p fundraising best practices and how to get started!
With roughly 70,000 new diagnoses per year, cancer is the most aggressive, disease-related cause of death in young adults today. Imagine for a moment what it must feel like to be in your prime and receive the most devastating news… That's what...
Dirty water is the culprit behind the diseases that kill more people every year than all forms of violence put together, including war. What's more disheartening is that 43 percent of those deaths are children under the age of five. One child dies every two minutes...
It's tough growing your nonprofit. It's like being on a fun, frustrating, exhilarating, challenging, scary, exciting, loop-de-looping rollercoaster you (for some crazy reason) choose to stay on. Sure, you could hop off at anytime, but you're committed to the...
Scenario: Last year, Middletown Animal Rescue joined Classy, enabling them to power individual, peer-to-peer (P2P) fundraising campaigns for the first time. That holiday giving season, around a dozen of their local community volunteers launched personal, online...
Generations Against Bullying is a nonprofit whose mission is to combat bullying by transforming "bystanders" into Upstanders. Their teams bring education and training directly into community school systems that help teach children and teenagers how to identify bullies, and support their peers using nonthreatening tactics and communication skills.
The Salvation Army is focused on ways to connect with the community, whether that's creating new opportunities to meet the specific needs of your hometown or finding new ways for people to volunteer or give online.
Drawn from Valor is a nonprofit animation studio that uses the power of animation to educate and empower children and families who are facing life changing physical or mental health issues.
Join Free People's second annual #MovingTogether fitness festival in collaboration with their nonprofit partner, Girls, Inc. It's a celebration of what can happen when you join forces with friends to get active and motivate one another.
Each week, approximately 1.9 million children around the world benefit from Right To Play programs. Right to Play connects more children to quality education and peaceful communities.
"You guys should join us for the biking fundraiser in Zambia next year!" That same night, Raul and I went home, went to Chooda's website, paid the registration fee for the bike ride, and went to bed. The next morning when I woke up, the first thought in my mind was: "What have I done? I don't even have a bike!"
The Home Depot Foundation celebrates reaching their goal of a quarter of a billion for veteran related causes and housing!
Fundraising plays an integral role in expanding programs to include more people. Working with organizations, such as Giving Assistant, Best Day Foundation is able to make it possible for more special-needs youths to ride a wave, conquer a snow hill, or stand on the "back of a flying dragon," like Best Day Foundation ambassador, Amy Hansen.
The American Council on Exercise wears two special hats: one that reflects the passion of a nonprofit on a mission to spread health awareness and make physical activity available to the greater public. The second represents a brand you can shop that offers the type of essentials that not only better the lives of others but as well as yourself.
Some 3 in 10 people, or 2.1 billion worldwide, lack access to safe, readily available water at home. This is 28% of the world's population. The reversal is one filter, one community, one village, one region at a time.
Celebrate Earth Day by taking the time to acknowledge the achievements and efforts of environmental defenders, like six of these phenomenal nonprofits!
March 8th is dedicated to celebrating the achievements of women and encouraging female empowerment across the globe. Support brands that support female empowerment all year round. Check out these powerful brands and nonprofits!
The mission to turn everyday online shopping into charitable giving is a large part of what drives Giving Assistant. Being B Corp Certified, it means a lot to us when we join forces with other brands that share a similar commitment to making a difference in the world...
Freely in Hope is a nonprofit organization that assists survivors of sexual assault in Kenya and Zambia by way of education and opportunities in leadership development and restorative storytelling. Nearly one in three Kenyan girls experience sexual violence before the age of 18. Freely in Hope bravely works through the complex and destructive issues facing women in these countries and beyond, such as: human trafficking, rape, female genital mutilation, and child marriage.
Marine Conservation Institute wants to make everyone aware that, in spite of increasing numbers of MPA announcements, only about 3% of the world's oceans are protected today. Read about their overall mission is to protect the ocean and find out how you can help.
Everyone knows that Big Bird and his pals on Sesame Street have been helping kids learn their ABCs and 123s for decades, but did you know they are also helping children here and around the world with even tougher challenges? Think back to your childhood. Chances are,...
Using Giving Assistant as an online fundraising tool can help your charity raise even more donations. It's simple, automatic, and allows your donors to give back to your charity by simply shopping online.
In December of 2016, something incredible happened in West Africa—something Tostan founder, Molly Melching could have only dreamed about. Imagine finding yourself in a crowd of hundreds of thousands of people from over 300 different communities. "Overwhelmed" might be...
You'll never look at a #2 pencil the same way again… When a small boy's answer to "What do you want most in the world?" was a mere pencil, the future founder of Pencils of Promise (PoP) was utterly touched. For Pencils of Promise, something as simple as a yellow #2...
"We are so grateful for our partnership with Giving Assistant and their impactful support of children touched by a parent's cancer. The need for Kesem's services is far-reaching and touches every corner of our country."-Jane Saccaro, CEO, Kesem Giving Assistant...
Want to learn more about Giving Week and how this yearly charitable awareness event is designed to help remind people to support a good cause. We got all you need to know PLUS a way to help you save money when you do your normal shopping online and be able to give...
Picture it: It's early October 2016… Haiti had just been devastated by Hurricane Matthew. Over the next several days, the death toll increased to 900. By the end of the month, over 1.2 million Haitians were in desperate need of food assistance. Less than 24 hours...
"We had been trying so hard to raise donations from individuals and foundations. It was surprising how easy, and how big of an impact Giving Assistant has had on us."-Julia Kurnia, Founder, Zidisha Giving Assistant members are changing lives—even as far away as...
For many of us, making your bed on a Monday morning and heading off to work can feel like quite the taxing chore. When you think about the 500,000 individuals who face homelessness on any given night, you might start to reconsider that chore as a privilege. There is a...
For many, the Holidays can be a reflective time for giving thanks for all we have in our lives; our family, our friends, the food on our table and the beauty of our planet. It's also a time to think about how we can help those who are less fortunate. However, 1 in 8...
Dan Pallotta, entrepreneurial pioneer and humanitarian activist, delivered a truly captivating and moving TED Talk titled, "The Way We Think About Charity is Dead Wrong." He stressed society's broad discrimination against the nonprofit sector and our generation's...