The holiday season looks a little different this year. If anything, the challenging year we've had shows just how important it is to find ways to support our family, friends, and communities. 
While we keep up with public health guidelines to plan safe ways to stay in touch with loved ones, we're also thinking about ways to give back so that everyone can feel some holiday spirit this year. We could all use a little joy, a little magic — and a little generosity can go a long way. 
That's why we've put together 6 Christmas charities helping out communities in need that you can support through direct donations or by shopping with Giving Assistant. It's one way we can make sure the holiday love goes further in 2023.
6 Holiday Nonprofits to Help People in Need 
1. City Harvest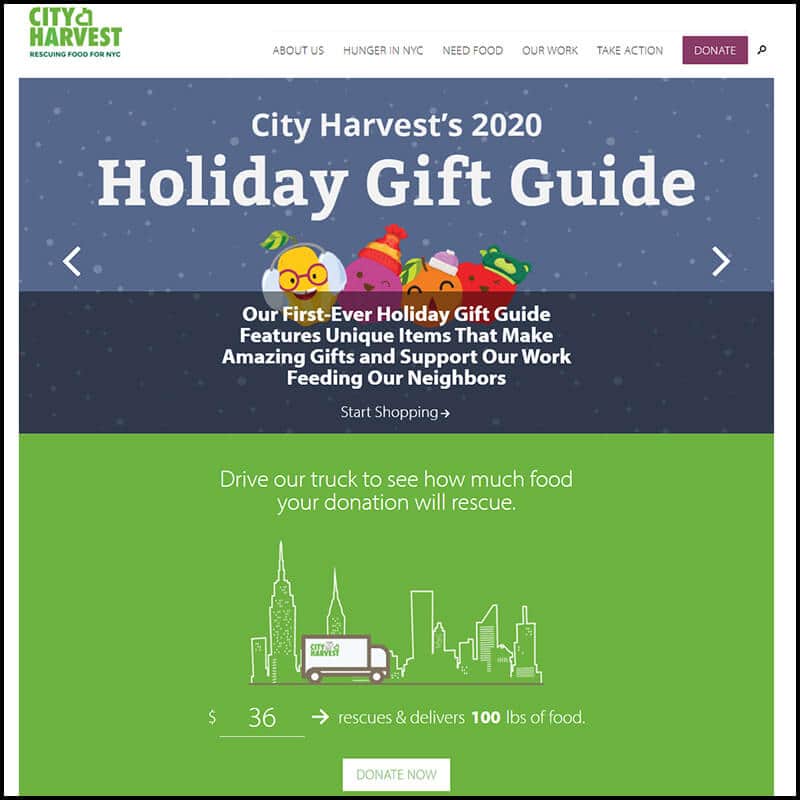 City Harvest is New York City's largest food rescue organization. The nonprofit collects surplus food and delivers it, free of charge, to hundreds of food pantries and community hubs, providing millions of New Yorkers with access to nutritious food.
City Harvest's trucks are all over New York City, accepting and delivering thousands of pounds of food per day. Supporting organizations like this is crucial for ensuring no one goes hungry during the holiday season.
For donors who care about…
Food security
Community support
Children and families
How to Support City Harvest
2. The Salvation Army Southern Territory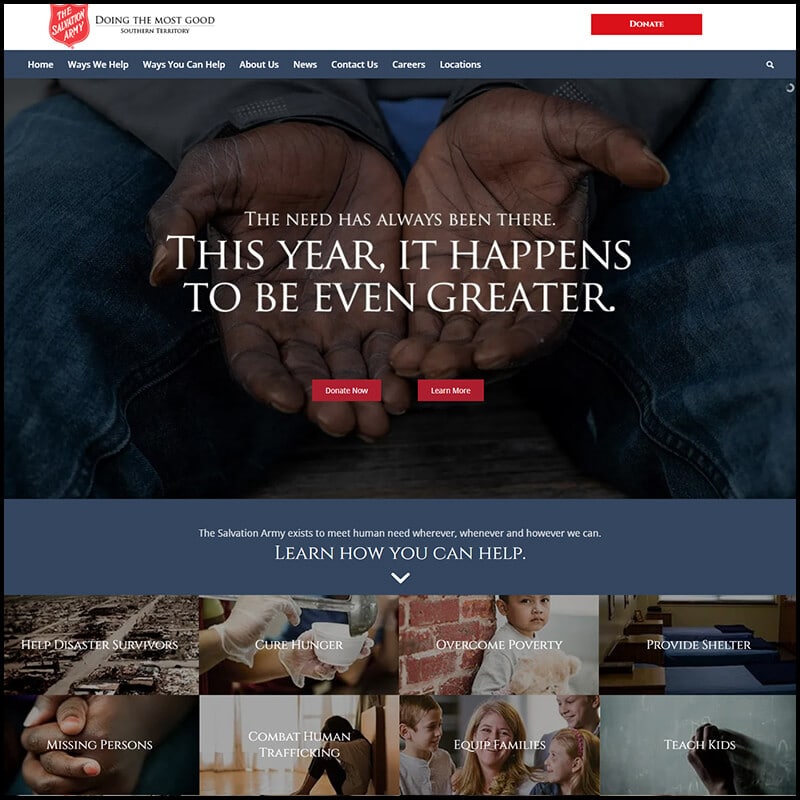 The Salvation Army Southern Territory is the Southern United States branch of an international Protestant Christian church and charitable organization that provides food distribution, disaster relief, rehabilitation centers, anti-human trafficking efforts, and a wealth of children's programs. 
This year, the Salvation Army Southern Territory is partnering with Walmart as part of a broader Rescue Christmas initiative to raise money for its community support programs — which will be needed more than ever this year due to the economic fallout of the pandemic.
For donors who care about…
Food security
Children and families
Local communities
Emergency services
Homelessness
How to Support Salvation Army Southern Territory
3. Armed Services YMCA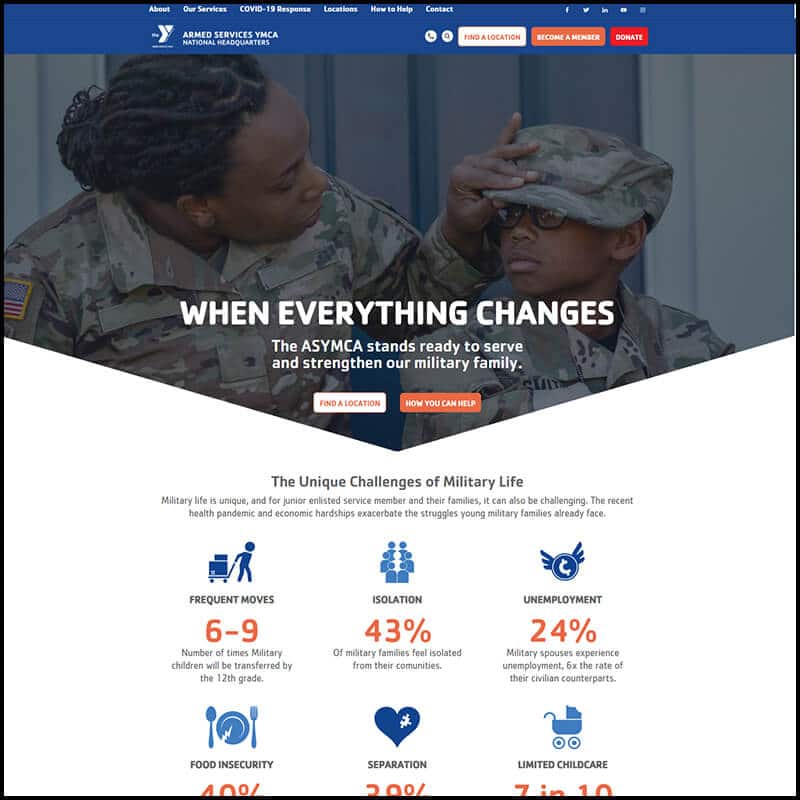 Armed Services YMCA is a branch of the YMCA that serves junior-enlisted members, spouses, and families of the Army, Marine Corps, Navy, Air Force, and Coast Guard. ASYMCA provides childcare and family support, youth development programs, and social responsibility initiatives including emergency aid and food security efforts. The organization's Operation Holiday Joy program distributes meals and toys to thousands of military families and children throughout the Thanksgiving and Christmas season.
For donors who care about…
Children and families
Food security
Holiday support
Emergency services
Military support
How to Support Armed Services YMCA
4. Christmas in the City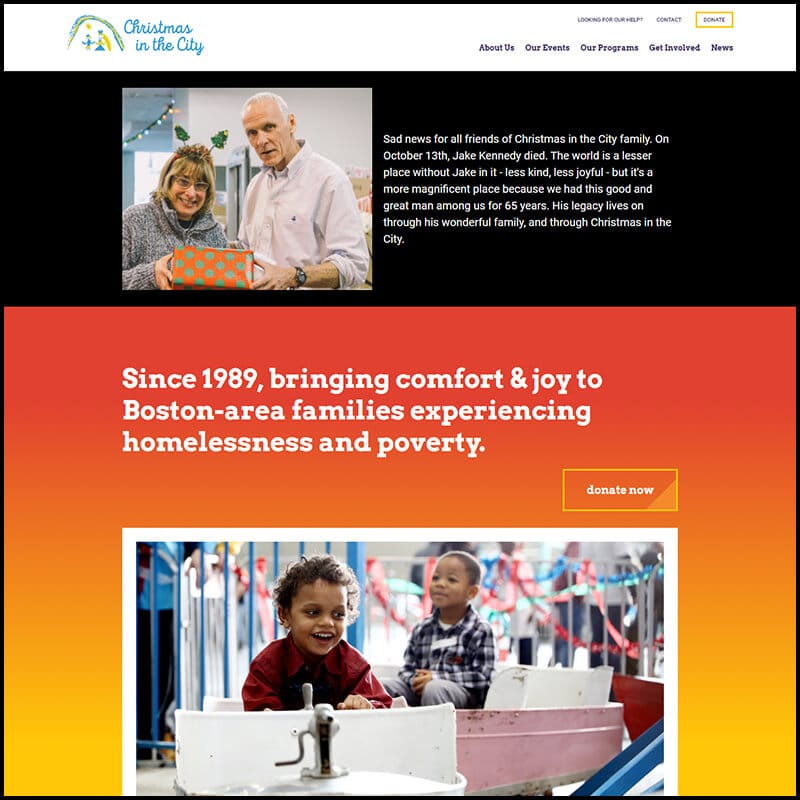 Christmas in the City is a 100% volunteer nonprofit organization that has sought to bring "comfort and joy to Boston-area families experiencing homelessness and poverty" since its founding in 1989. They help impoverished and homeless families with unexpected medical or emergency expenses, finding Section 8 housing, searching for jobs, and offer educational support initiatives for children.
Typically, Christmas in the City holds non-denominational holiday celebrations in person, but they've canceled all live events due to the pandemic. This year they're taking drop-offs for gifts and food directly to shelters, and will be updating drop-off locations as the holidays approach.
For donors who care about…
Children and families
Holiday support
Local communities
Educational support
Financial assistance 
Homelessness
Food security
How to Support Christmas in the City 
5. Make-A-Wish Foundation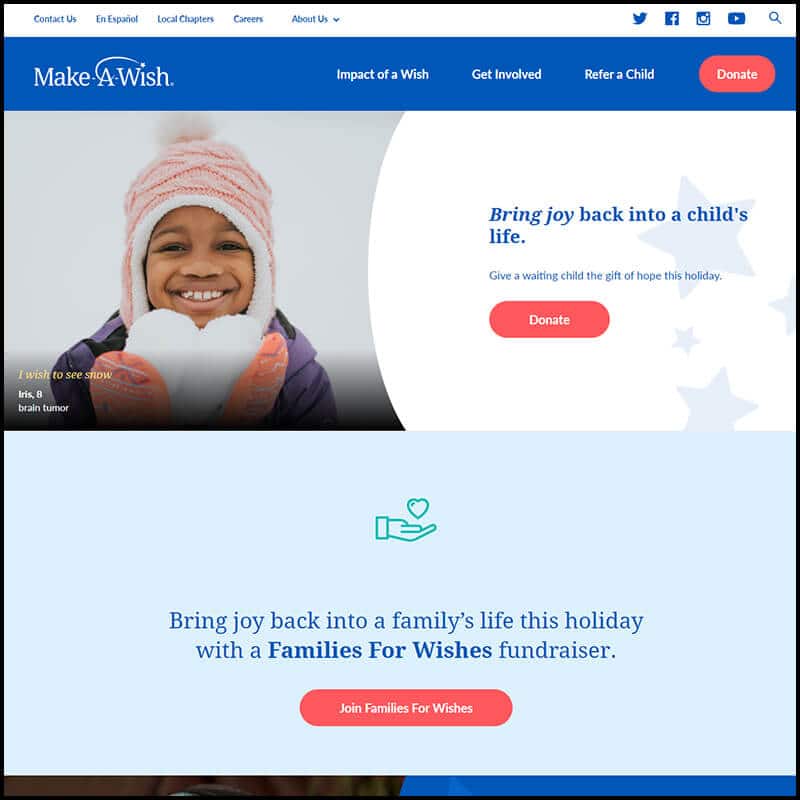 Make-A-Wish Foundation is a nonprofit founded in 1980 to grant the wish of every child diagnosed with a critical illness. The organization has tens of thousands of volunteers, and is guided by the belief that "a wish can be that spark that helps these children believe that anything is possible and gives them the strength to fight harder against their illnesses." Make-A-Wish identifies four impact areas of strength, hope, transformation, and community.
For donors who care about…
Children and families
Local communities
Holiday support
Medical support
How to Support Make-A-Wish Foundation
6. Toys for Tots
Toys for Tots is a nonprofit foundation created to assist the U.S. Marine Corps to collect and distribute new toys to children in need at Christmastime every year. Founded in 1991, Toys for Tots helps make sharing holiday cheer a little easier across the country — and helps ensure that every child and family, no matter what their financial situation is, can enjoy the feeling of opening up thoughtful gifts on Christmas morning. Local campaigns run from October through December, with distributions from mid to late December.
For donors who care about…
Children and families
Local communities 
Holiday support
How to Support Toys for Tots