There are countless ways any American can commemorate National Hispanic Heritage Month: reading about Hispanic American history—everything from their political wins to their scientific achievements (meet Ellen Ochoa, the first Hispanic woman in space!)—enjoying Latino art, learning how to help them with your vote, or just participating in conversations with Latinos in your community.
One really awesome way to celebrate Hispanic American lives? Learn about the nonprofits impacting them in big ways right now, and make a donation.
What is National Hispanic Heritage Month?
National Hispanic Heritage Month is an over 50-year-old observance honoring the contributions, histories, and culture of Hispanic, Latino, and Chicano Americans. First observed in 1968 under President Lyndon B. Johnson, the celebration was made official 20 years later in August of 1988 during the Reagan administration. 
It begins on September 15 and ends on October 15 every year, and occurs alongside Central American Independence Day (September 15) and Mexican Independence Day (September 16).
7 Hispanic Charities to Donate to
1. National Alliance for Hispanic Health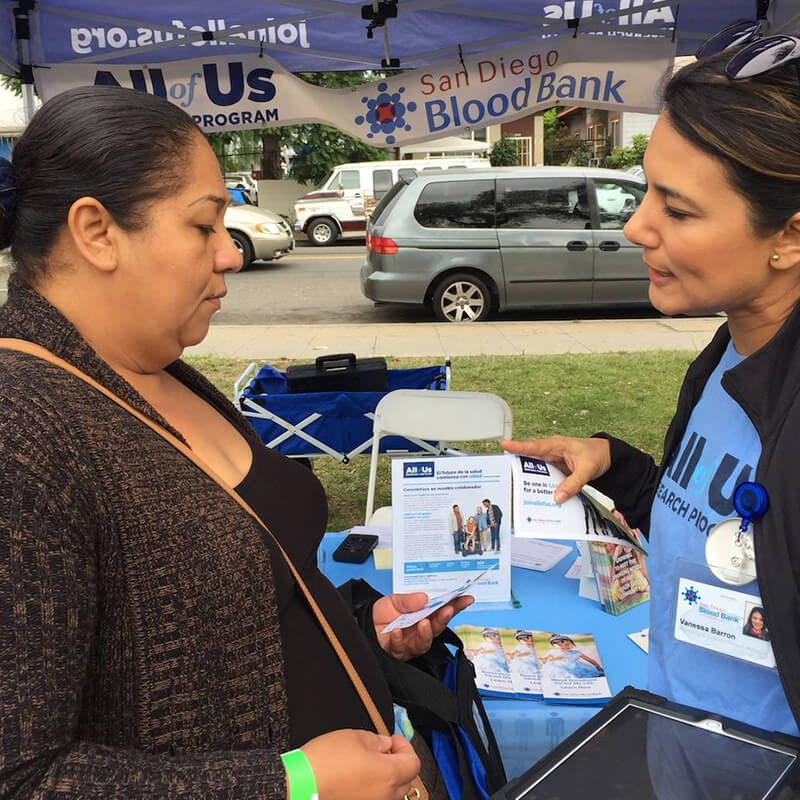 What started in the 1970s as a solution to an unaddressed mental health crisis among Hispanic Americans in Los Angeles, is now a nonprofit committed to working on all health and community-related issues facing Latino populations nationwide. From science-based health education and research grants, to free health screenings and voter registration initiatives, the National Alliance for Hispanic Health provides service to an astounding 100 million Americans every year. 
Among those services: A helpline in both English and Spanish (1-866-Su Familia) to help families find the care they need, and get answers to their health questions. 
For donors who care about…
Access to health education for Spanish-speaking communities
Providing vulnerable communities with free and affordable healthcare
Voter registration and civil engagement
Health research
Bilingual health education
Scholarships for Hispanic Americans
How to Support the National Alliance for Hispanic Health
2. National Association of Latino Arts and Culture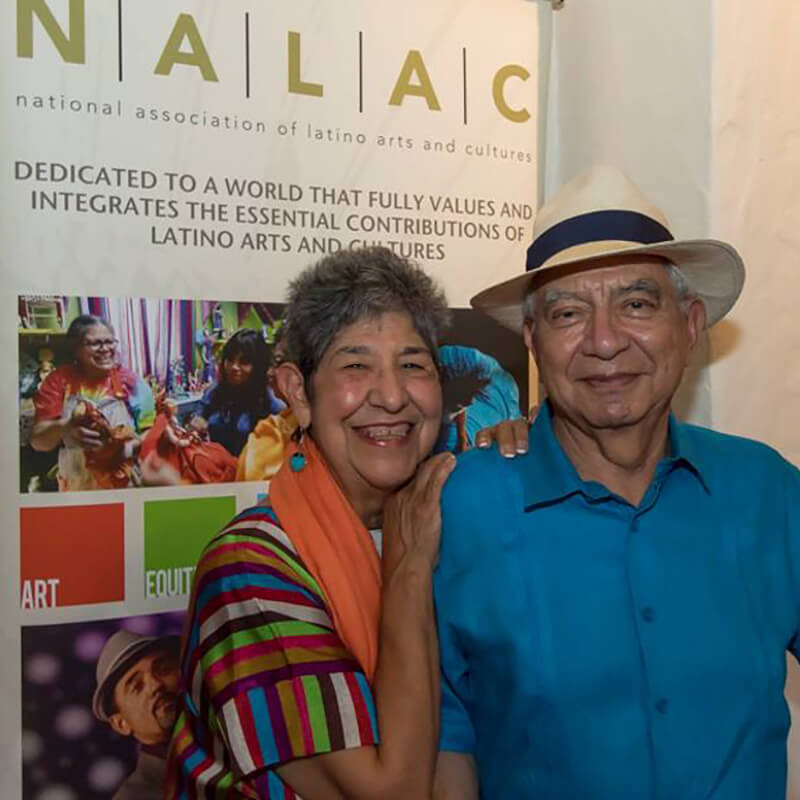 The National Association of Latino Arts and Culture (NALAC) is a nonprofit playing an enormous role (no pun intended) in helping preserve and promote the creative work and stories of Latinos throughout history, to today. In addition to nurturing a widespread—and growing—network of Latino artists nationwide, NALAC provides everything from creative grants, to legislative advocacy. Since the 1980s, their work has made it possible for all Americans from all backgrounds to learn from and connect with Latinos, amplifying, appreciating, protecting, and preserving their voices across the country.
For donors who care about…
Latino arts and culture
Arts scholarships and grants
Supporting/promoting your local Latino art spaces
Promoting and preserving Latin American history
Legislation that affects Hispanic and Latino Americans 
How to Support the National Association for Latino Arts and Culture
3. Committee for Hispanic Children and Families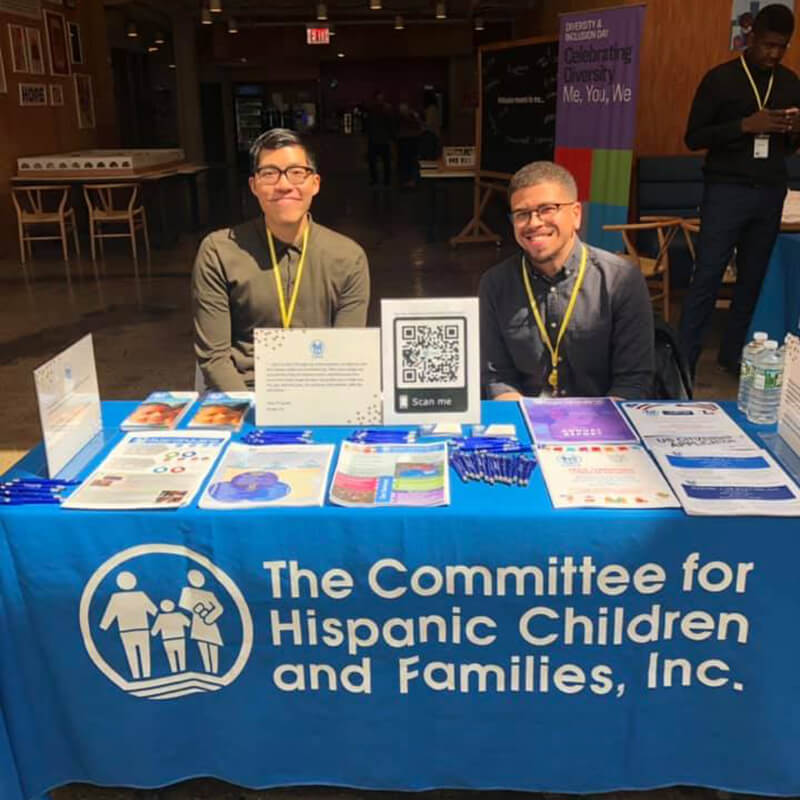 The Committee for Hispanic Children and Families (CHCF) is a New York-based nonprofit working to ensure Hispanic American children from low-to-moderate-income urban families receive the best educational support, equal opportunities for success, and equal paths to college and career success. They accomplish this by working alongside both the students, and  their families and caregivers, as well as within the school systems, helping to build homes and communities that nurture kids' confidence and goals.
For donors who care about…
Equal education opportunities in NYC
Nurturing confidence in kids and families
Equal access to quality early childhood education
Helping bilingual families navigate the school systems
Hispanic American college success
Impacting public policy for Hispanic American families
After-school programming, free tutoring, and free college-prep
How to Support the Committee for Hispanic Children and Families
4. Hispanic American Community and Education Services (HACES)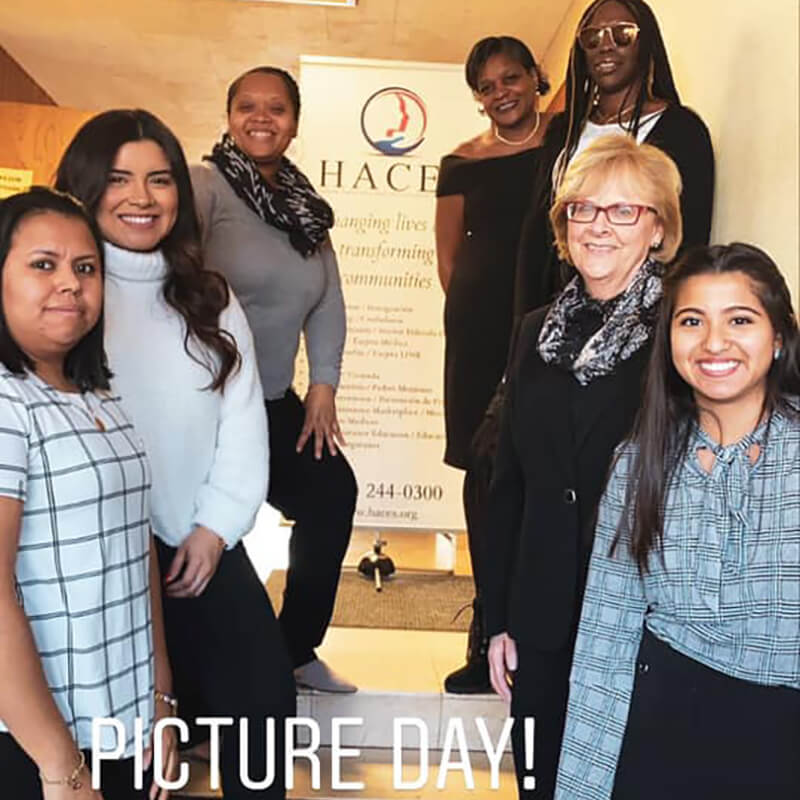 Hispanic American Community and Education Services (HACES) is a nonprofit helping to make the American dream a reality for millions of Latino immigrants, residents, citizens, and those seeking citizenship. Whether someone needs an advocate through the immigration process, or they're an established resident or citizen in need of healthcare, HACES is there to help. Additionally, HACES helps to reunite Hispanic families that have been separated during the immigration process, and they play a huge role in impacting public policy and providing legal support on behalf of Hispanic immigrants. 
The acronym HACES is also a Spanish word pronounced AH-sehs, meaning "you do." 
For donors who care about…
Improving immigration and quality of life for American immigrants
Family unification
Providing free citizenship classes, ESL classes, GED classes, and more
Providing immigrants with legal support and court advocates
Impacting immigration-related public policy
Protecting Hispanic immigrants and children from unlawful or unreasonable deportation
Helping Hispanic Americans and families obtain healthcare
How to Support Hispanic American Community and Education Services (HACES)
5. United We Dream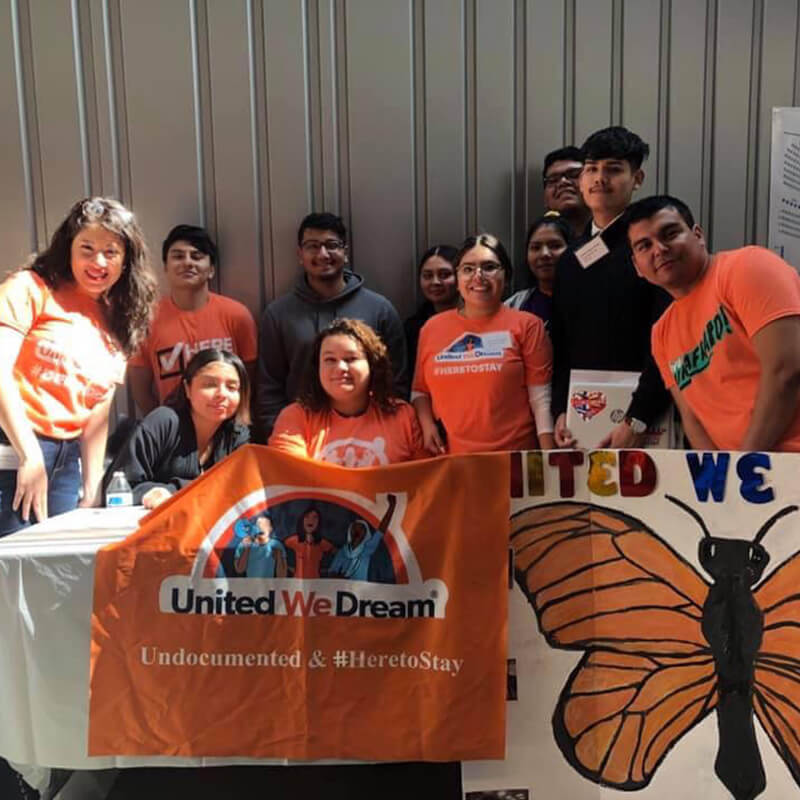 United We Dream is a nonprofit touted as "the largest immigrant youth-led community in the country," with over 400,000 members working to protect, advocate for, and champion immigrants in their communities, including those who are undocumented. United We Dream works especially hard to support "Dreamers": people brought to the U.S. as very young children, never documented, and—in spite of the fact that they may have attended school and lived in the United States for their entire lives—still cannot receive the same services or protections documented American citizens do.

United We Dream also provides people with 1:1 help applying for or renewing the documents they need to continue making progress towards their goals and dreams, and is a staunch advocate for immigrants' mental health.
For donors who care about…
DACA legislation (Deferred Action for Childhood Arrivals)
Protecting immigrants from unreasonable deportation
Protecting and supporting LGBTQ+ immigrants
Community activism
Helping people obtain U.S. citizenship
Advocating for legislation on behalf of Dreamers
Mental health care for immigrants
How to Support United We Dream
6. Voto Latino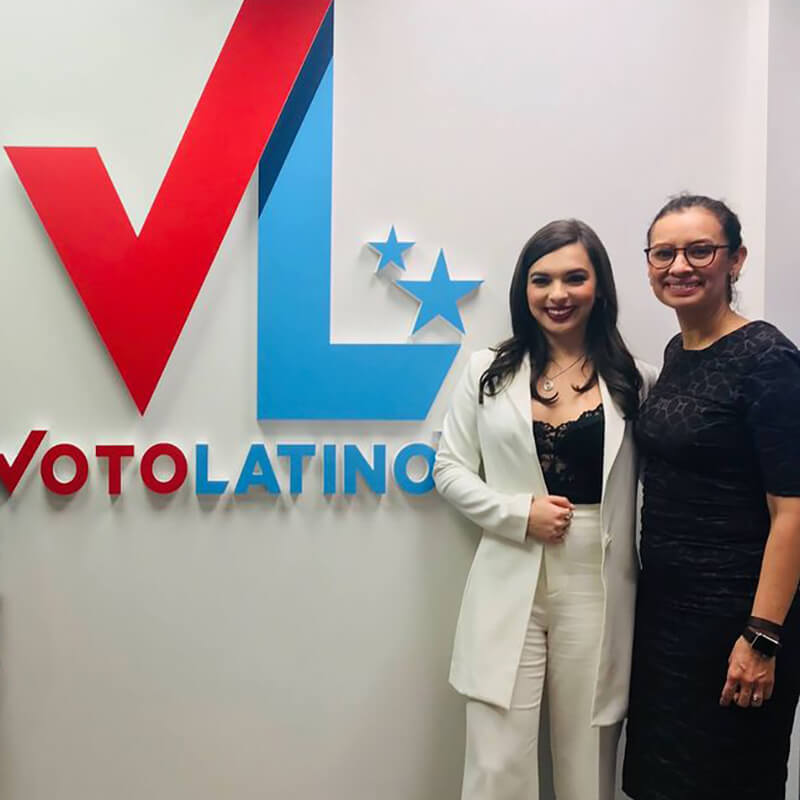 Voto Latino is a nonprofit working to get more Hispanic American voters registered and participating, both within their communities and at the federal level. They commit countless resources to education as well, using their website and social channels to help keep voters informed about important dates, and to make information about key voting issues—such as gun legislation and the environment—easy to access and understand.
Although Voto Latino is not a bi-partisan nonprofit, their efforts are still making a positive impact on all Americans, regardless of political affiliation: to date, they've registered over 800,000 Latino voters, a feat that promotes greater inclusivity and reinforces democracy.
For donors who care about…
Increasing the Hispanic and Latino vote
Improving civic and political education in underserved communities
Empowering young Latino people 
Grassroots work
How to Support Voto Latino
7. Hispanic Scholarship Fund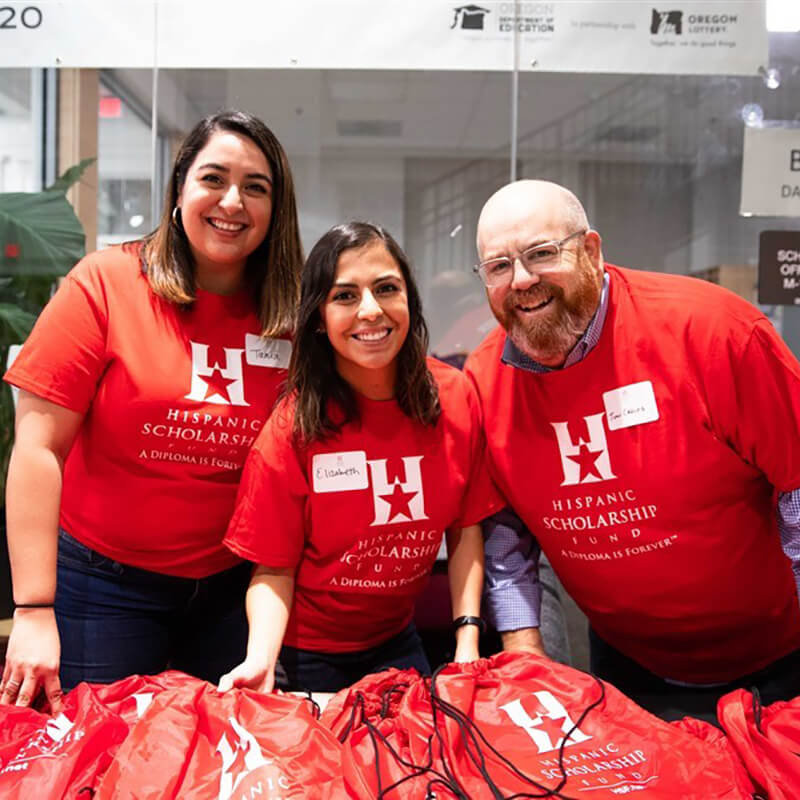 Since 1975, the Hispanic Scholarship Fund has worked to help propel Hispanic Americans towards success in college and beyond. Through the decades, and via nearly $600 million in scholarships, their work has contributed to hundreds of thousands more Latino voices, insights, art, innovations, businesses, and movements that positively influence the lives of all Americans to this day. Just as important, the Hispanic Scholarship Fund goes beyond just providing students with scholarships: they also provide resources, guidance, and mentorship that helps students navigate everything from the college application process, to university life. 
For donors who care about…
Building Latino students' confidence
Bridging educational gaps for Hispanic American youth
Providing Hispanic youth with leadership opportunities
Helping Latino students attend college debt-free
How to Support the Hispanic Scholarship Fund