Valentine's Day gifts for her can be a challenge! You need to sort out the details and make sure that she receives something that she wants or needs.
Take advantage of the gift ideas we've put together here and reduce your gift-giving anxiety. Use them for Valentine's Day, a special date night or any other celebration you want to put together for your favorite lady.
The Best Valentine's Day Gift Ideas for Her for 2023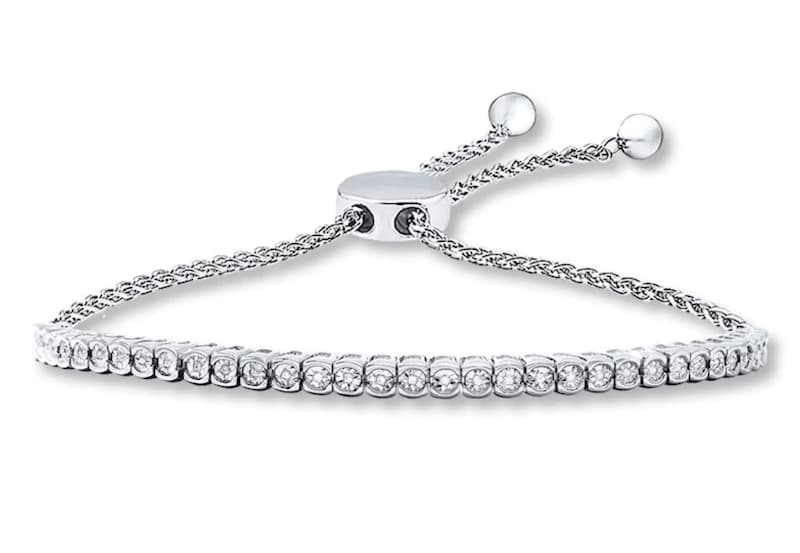 This Bolo Bracelet ($279.99) from KAY Jewelers will sparkle just like her! It features round diamonds on a sterling silver chain with a chic pull-tie clasp. And KAY even offers a digital size comparison tool so you can keep your gift a complete surprise.
Valentine's Day Sale: Ready for a different kind of diamond? Get 20-40% off all engagement rings now through 2/3.

Plus, get 25-50% Off Everything with the Valentine's Day Family and Friends Event.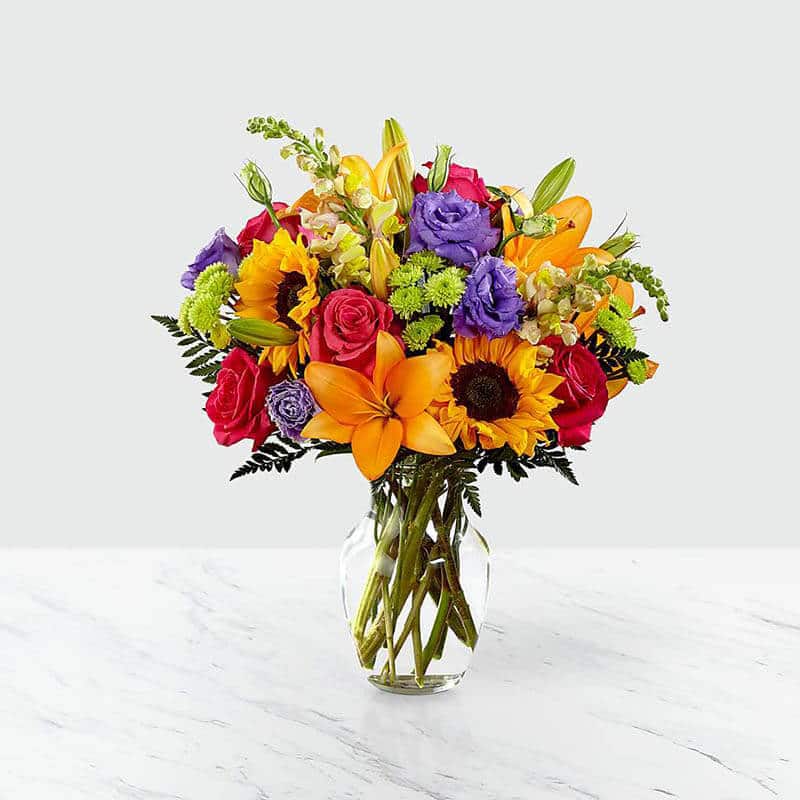 If you need a last-minute gift for your favorite Valentine, this gorgeous arrangement is a solid choice. The mood boosting set of flowers is filled with brightly colored roses, snapdragons, pompons, lilies and sunflowers.
The bright colors stand out in a clear glass vase, and it's sure to help make this the best Valentine's Day that your friend or loved one has ever experienced.
Savings Tip: Check out FTD promo codes for the best deal.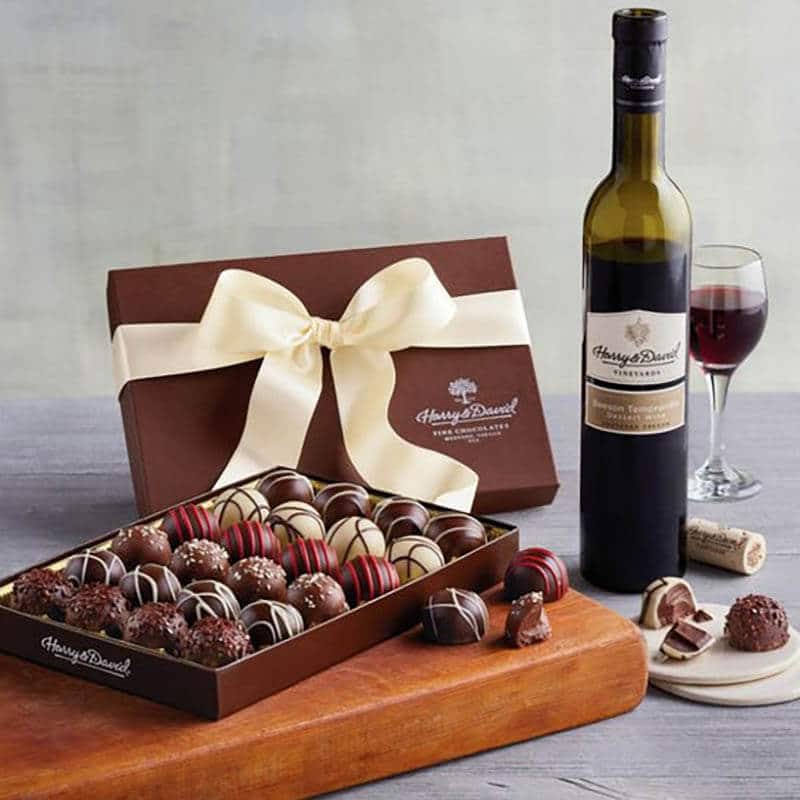 Looking for gift ideas that will make your honey swoon? These signature chocolate truffles are beautiful and delicious, and they're paired with a 2015 Besson Tempranillo dessert wine. Locally crafted in Oregon and designed to be enjoyed together, this gift set is one that would make Cupid jealous!
Savings Tip: Get Harry & David promo codes for the best deal.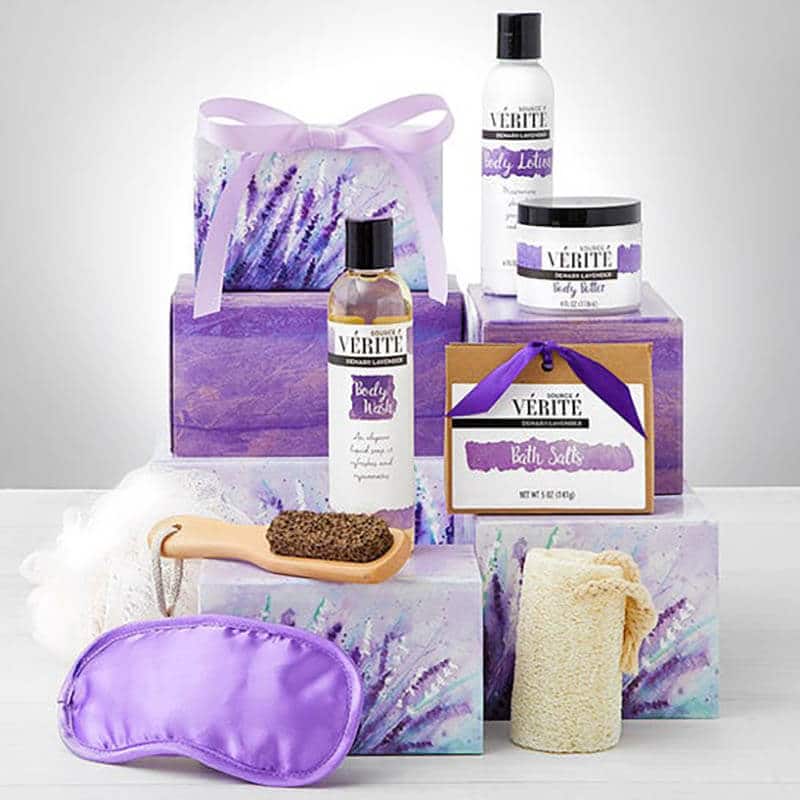 If your favorite lady is all about skincare and essential oils, this spa tower is going to be a gift that they love and cherish. Complete with body lotion, shower gel, body butter, and bath salts, it's a gift for anyone who loves the finer things and appreciates a little splurge. It even includes a loofah, an eye mask, a pumice stone massager, and a bath sponge!
Savings Tip: Find 1-800-Basket promo codes for the best deal.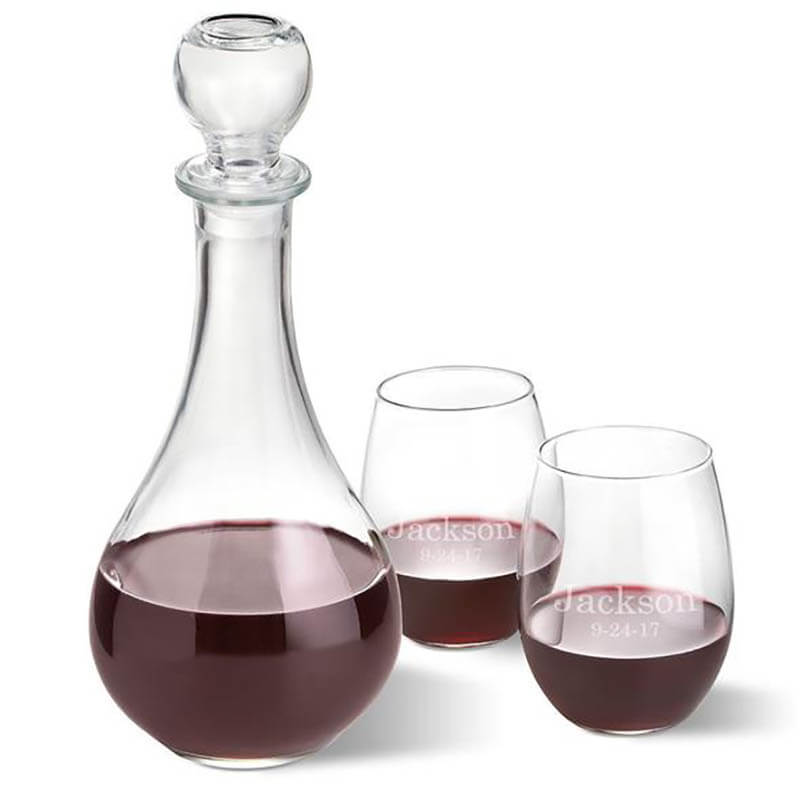 Getting your loved one a romantic gift is always an appropriate way to celebrate Valentine's Day, and this decanter set is a great option to consider for your home. The tear-shaped decanter holds two bottles of wine, and it comes with two personalized, stemless wine glasses. It makes it easy to serve your favorite wines and you'll look classy doing it, as well!
Savings Tip: Get A Gift Personalized promo codes for the best deal.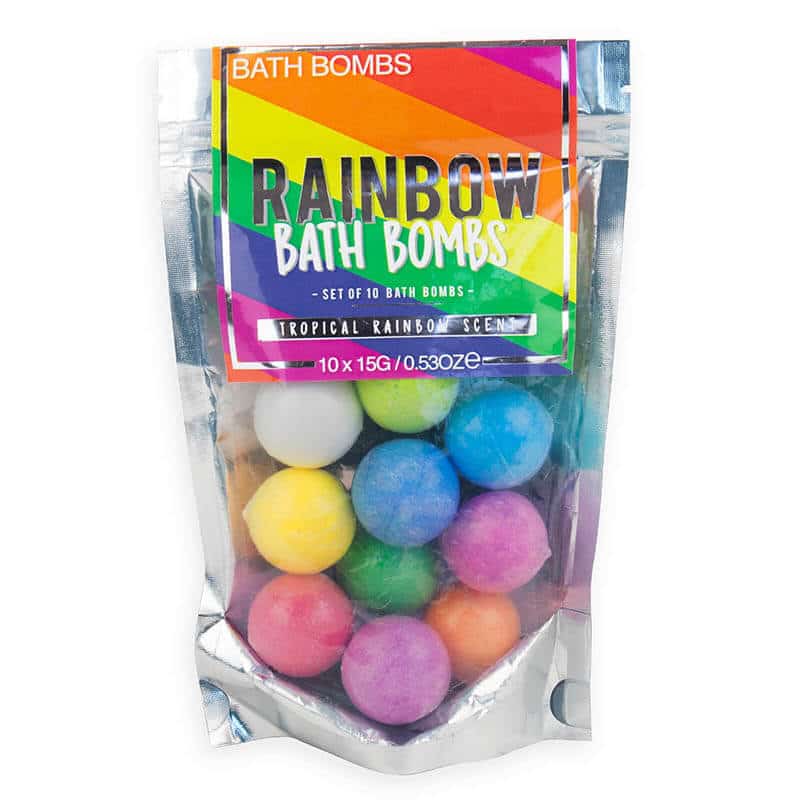 We all need a little more self-care in our lives, and these rainbow bath bombs are a unique gift that will bring a smile to anyone's face. They're tropical scented, so any time your loved one uses one in the bathtub, they will relax and be transported to an island paradise! These bath bombs make any bath colorful, too.
Savings Tip: Find IWOOT promo codes for the best deal.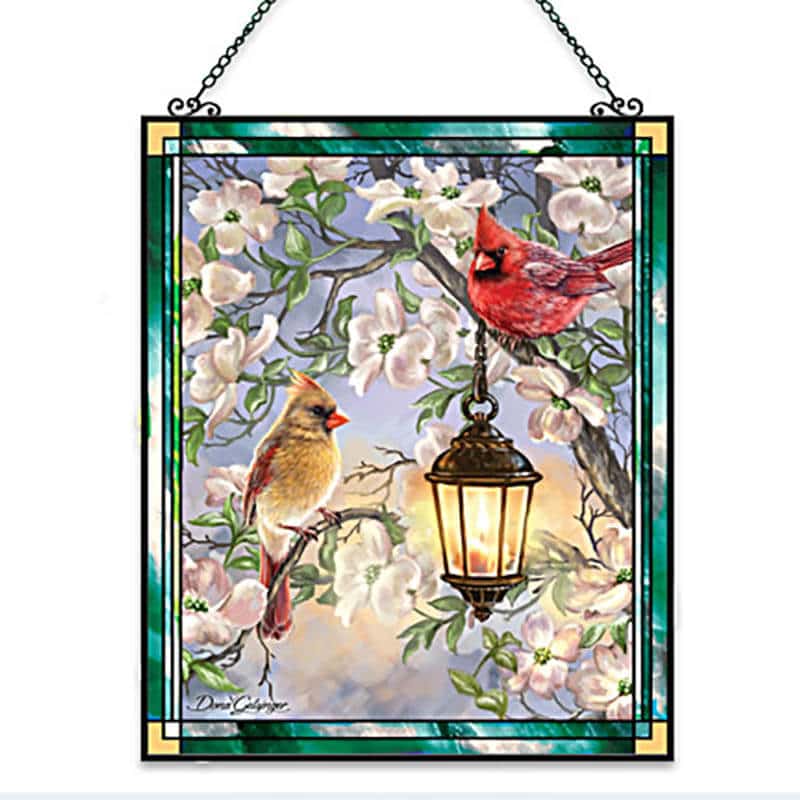 If you're looking for a more thoughtful gift for her, then this beautiful suncatcher is quite a catch. Designed by artist Dona Gelsinger, this stained glass suncatcher is the first of her songbird series and features a loving pair of cardinals perched on dogwood branches. It'll bring them joy every time that they see it shining in the window!
Savings Tip: Get The Bradford Exchange promo codes for the best deal.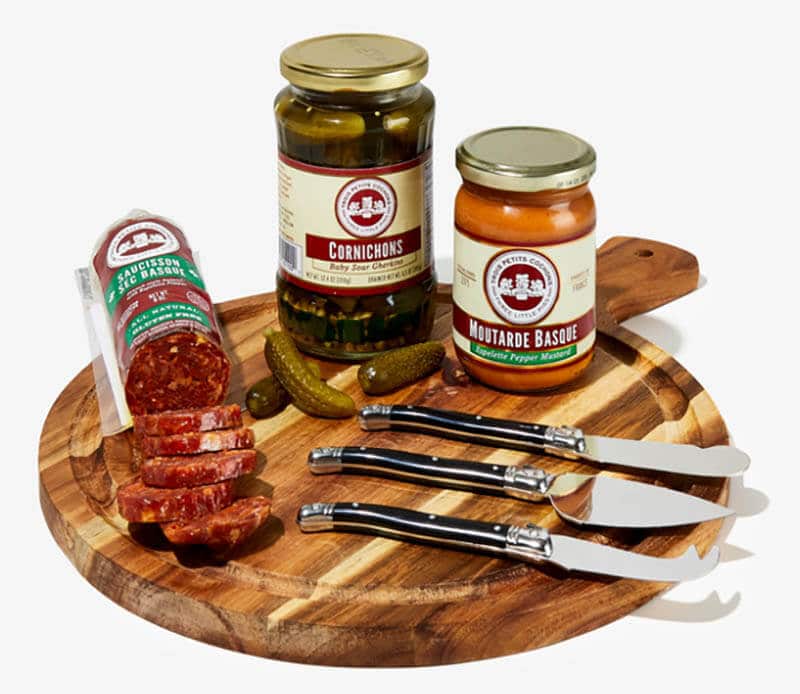 Your best friend deserves a gift set of delicious food on Valentine's Day, don't they? This Antipasti gift set provides them with a charcuterie board, 3 cheese knives, Saucisson Sec Basque (sausage), Moutarde Basque (mustard), and Cornichons. All that they will need to do is add the cheese and wine for a five star cheese board!
Savings Tip: Find Bespoke coupon codes for the best deal.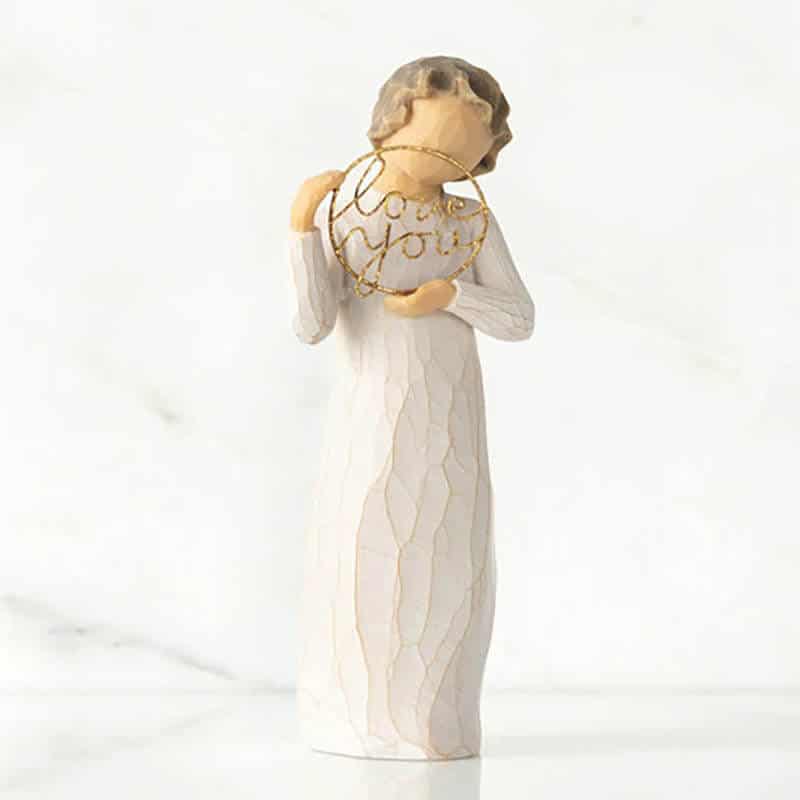 Looking for a keepsake that your loved one can cherish and remember you by? This Love You Figurine designed by artist Susan Lordi is a great way to say "I love you" to that special someone. The beautiful resin figurine stands 6 inches in high, and has gold leaf and wire accents. The rose gold wire circle she's holding says "love you" and the box even includes a card for gift giving.
Savings Tip: Get Willow Tree coupons for the best deal.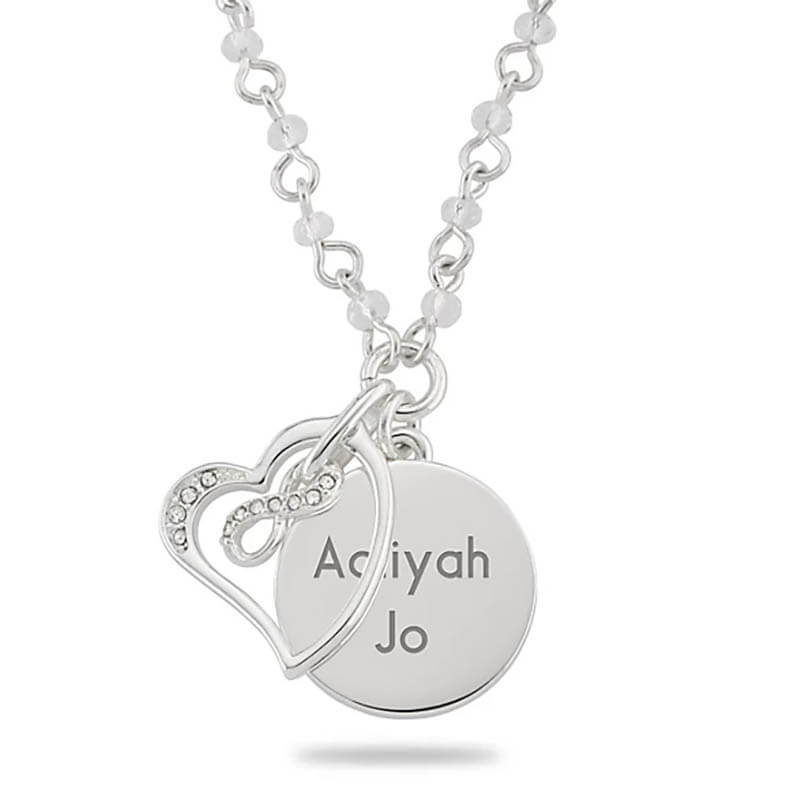 Is your love for her unbreakable? Then this silver necklace is the perfect way to show it. Do you need a Valentine's Day Gift for her that represents your relationship? This necklace has 2 pendants, an oval charm, and an open heart charm with a central infinity icon. It's all accented with cubic zirconia. The oval can be personalized with your loved one's name or a message.
Savings Tip: Check out Things Remembered promo codes for the best deal.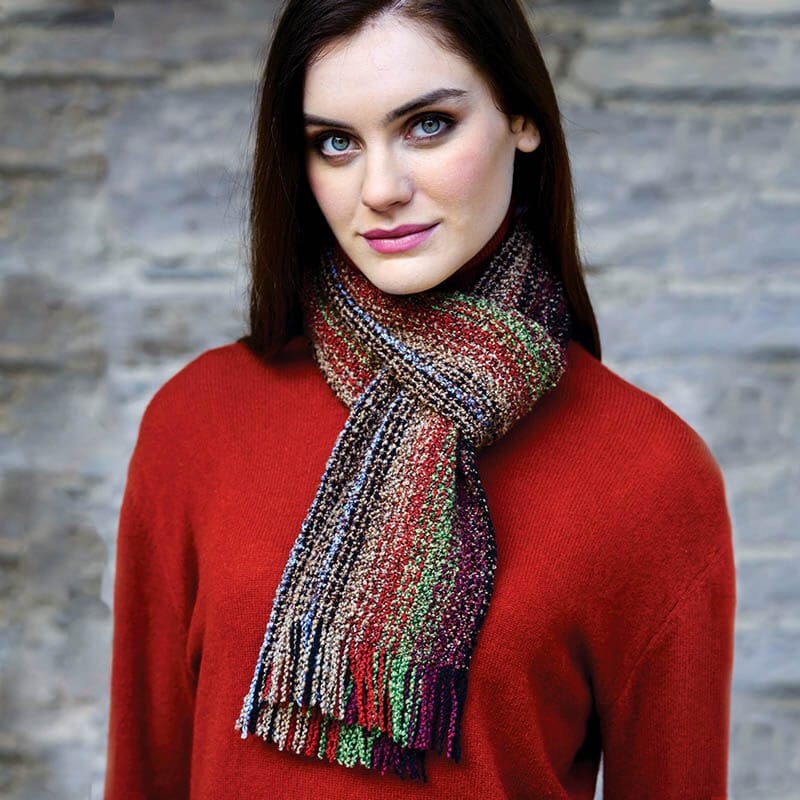 It may not be tops on a list of the most romantic Valentine's day gifts for last year, but this stunning Skellig Scarf is still an option you want to consider. Knitted using cozy and warm Merino wool, the colors are inspired by the natural beauty of Ireland's Skellig Islands and it goes with any wardrobe. It adds a touch of elegance and makes it easy to look great wherever she goes.
Savings Tip: Get Creative Irish Mall promo codes for the best deal.
More Valentine's Day Gift Ideas
How to Get Amazing Valentine's Day Gifts for Her
Don't go cheap
Too many people try to go too cheap when it comes to getting gifts for Valentine's Day. The fact is, Valentine's is a special day and you want to be sure that you make it as special as you can. While that doesn't have to cost an arm and a leg, it's worth your while to put a little extra aside for it.
Listen to her
More often than not, you will learn exactly what she wants and needs just by listening to her. Maybe she has a kitchen thing that she's wanted, or she just needs a break with a massage. As you listen, put together notes and use those as a reference.
If she doesn't share a lot, then just ask! Your partner is likely willing to answer your questions, because she hopes that you'll buy things that she wants. You can also ask her to put together a wish list, so you always have something to go to in those moments.
Consider experiences
In some cases, you will find that it's much more meaningful to put together an experience for your loved one. You can start the day off with a small present, like a teddy bear or a tumbler, and then go from there. That way, you can DIY all of it and know that she's really going to enjoy what you've put together for her.
Your Search for the Best Valentine's Day Gifts for Her
Getting great gifts for V-Day can be a really great experience. You want to be sure that you take your time and really sort out what is most important to you in everything. That, in the long run, will result in bigger smiles than you imagined!