Around 30% of all women are diagnosed with breast cancer in their lifetime, which is why it is important to support those who have been affected by the disease and contribute to the effort to find a cure.
A small gift could mean the world to someone battling breast cancer and is a great way to show you're thinking of them. While shopping for a gift for a loved one, remember that these gifts are not only thoughtful, but many of them contribute towards a breast cancer foundation or charitable cause.
Don't miss out on our annual Breast Cancer Event where top brands offer double best deal and offers.
Whether you're shopping in honor of Breast Cancer Awareness Month or sharing support any other time of year, we've gathered top picks for breast cancer gifts that will make someone in your life feel special and help make a difference for the cause.
The Best Breast Cancer Gift Ideas for 2023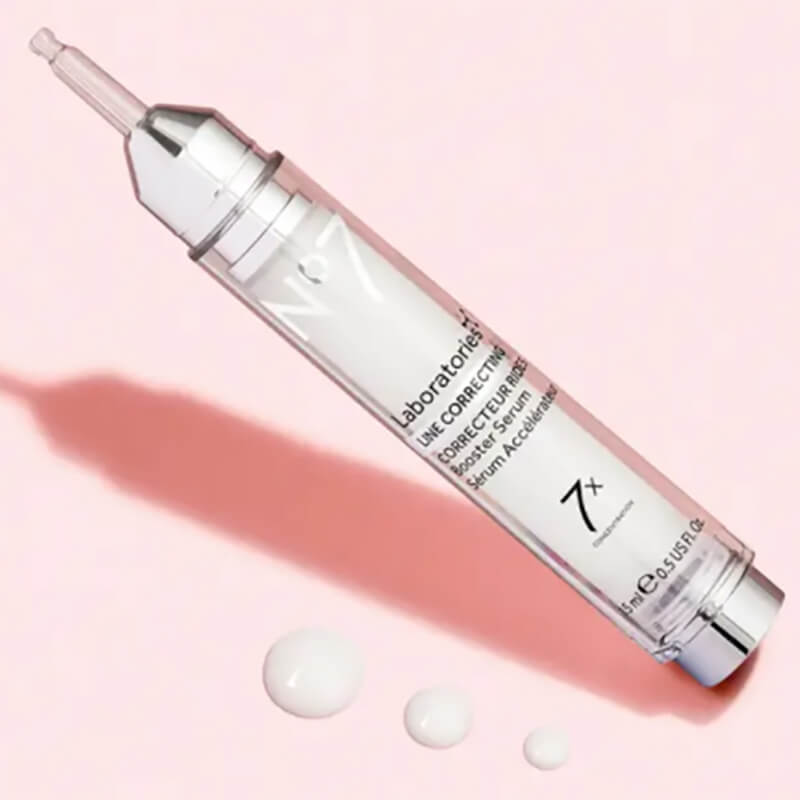 Every woman deserves the opportunity to feel beautiful. And what better way to help a woman recover than with a gift from a brand dedicated to empowering women who have suffered with and recovered from breast cancer? No7 Beauty offers a variety of skincare solutions, gift sets, and more. And right now, you can save 25% on orders over $50 with code: GIVE.
Giving Assistant shoppers can save even more by using coupon codes and deals on No7 Beauty orders.

Luca + Danni makes breast cancer bracelets that demonstrate a commitment to supporting the fighters and survivors, honoring the taken, and spreading hope. This bracelet features light pink pearls and is complemented with a subtle ribbon charm that is available in sizes from petite to large.
For every sale, $5 will be donated to the Gloria Gemma Breast Cancer Resource Foundation.
Tip: Find the latest Luca + Danni promo codes when you shop with Giving Assistant.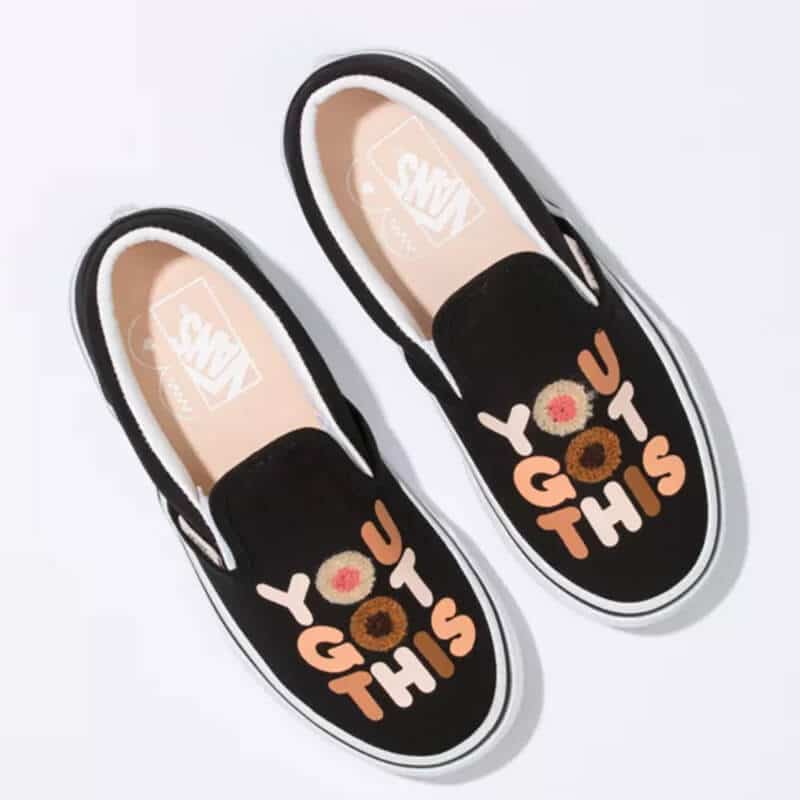 Vans Breast Cancer Awareness Slip-Ons feature an uplifting message that spreads positive vibes and makes a difference. Low-profile slip-on canvas uppers, padded collars, elastic side accents, and signature waffle outsoles, these shoes are nothing but comfortable.
A minimum of $200,000 of the proceeds from the Vans Breast Cancer Collection sales will support CoppaFeel!, a UK-based organization dedicated to breast cancer education for youths.
Find the best Vans promo codes when you shop with Giving Assistant.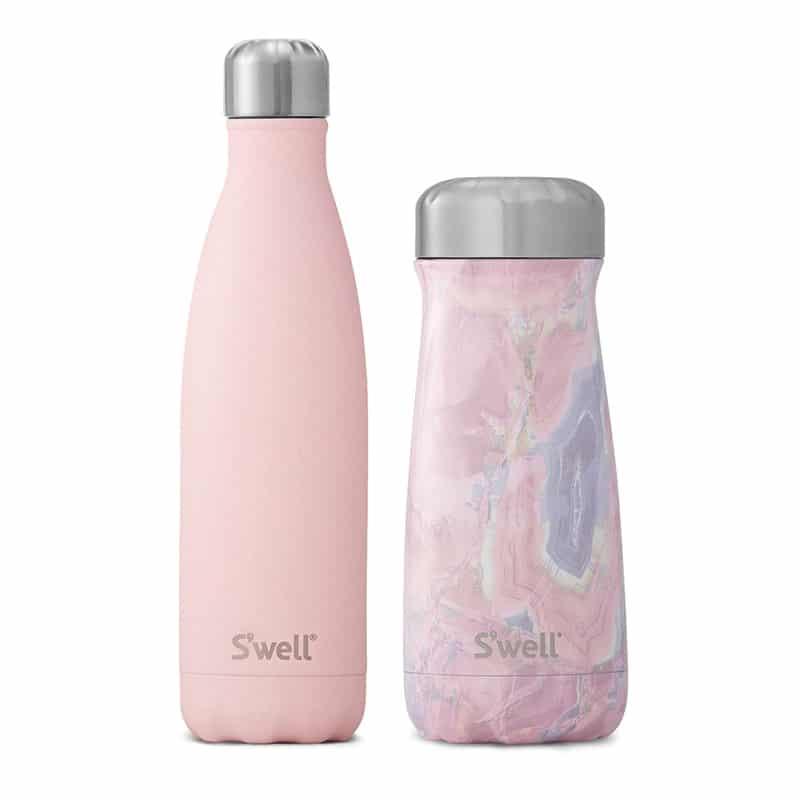 Since staying hydrated supports the body, insulated water bottles that keep liquids hot or cold for extended periods make an excellent gift for chemotherapy patients. And S'well's best-selling pink water bottles are now available. You can also have your gift recipient's first name printed on them for a more personalized gift!
Another plus: the 17-ounce geode rose bottle and 16-ounce pink topaz traveler combo won't leave behind a wet mess. S'well's products are condensation-free and remain cold for up to 24 hours! Find the latest S'well coupons when you shop with Giving Assistant.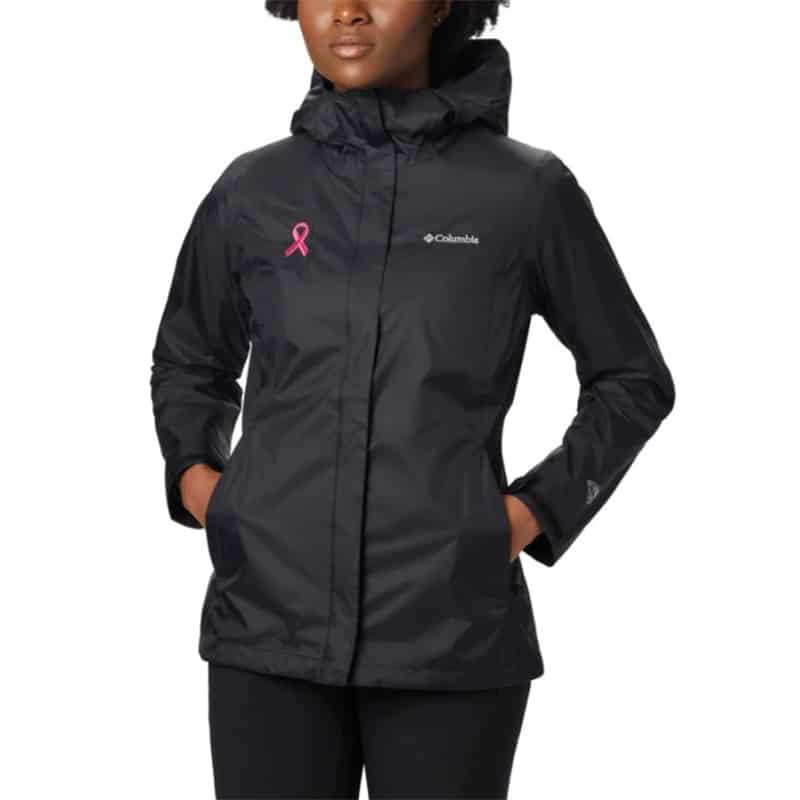 Each year, Columbia develops a limited collection of styles featuring the breast cancer awareness ribbon and then donates a dollar for every garment sold in the U.S. and Canada.
We like the waterproof and breathable Tested Tough in Pink Rain Jacket. It offers a comfortable fit through its adjustable storm hood, zippered hand pockets, and a drawcord elastic hem. The garment also has the added convenience of fitting inside its own pocket.
The jacket is available pink ice (ink and black with a white ribbon accent) and black (all black with a pink ribbon accent).
Columbia is a corporate partner and platinum donor of the National Breast Cancer Foundation, donating over $100,000 to help the organization provide mammograms and breast health services to those in need. Find the best Columbia coupons when you shop for outdoor apparel and gear with Giving Assistant.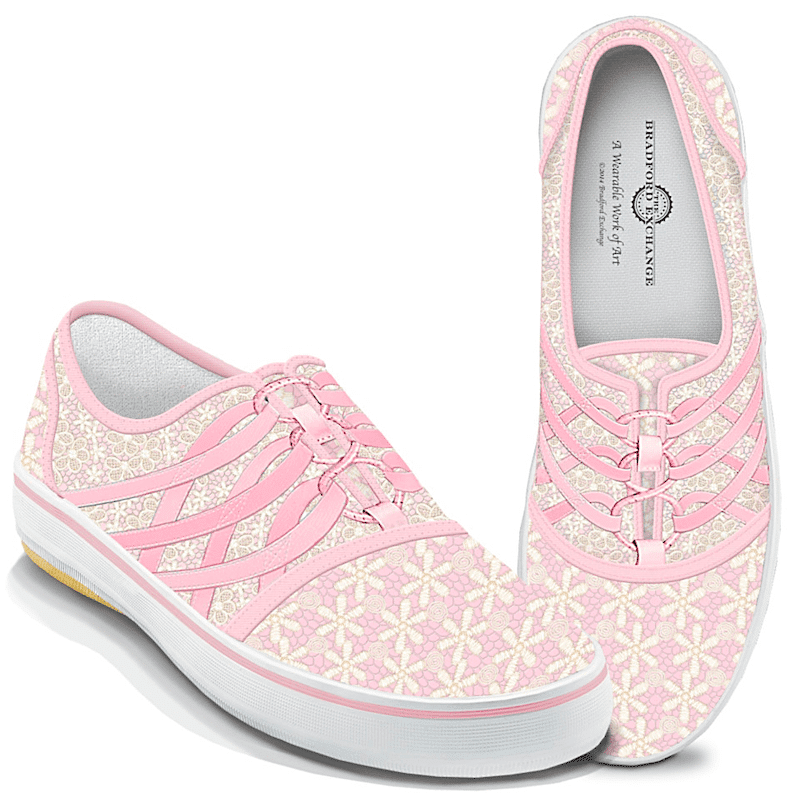 In addition to its personalized gifts, The Bradford Exchange has a unique and adorable collection of breast cancer awareness gifts. This cute and fashionable pair of custom-designed slip-on canvas shoes features a pink and white floral pattern with a pink ribbon trim and stretch cord laces for comfort and convenience.
With donations already exceeding $1,500,000, The Bradford Exchange and their affiliates will donate a portion of the proceeds from every purchase of these shoes to breast cancer research.
Find The Bradford Exchange coupons when you shop with Giving Assistant.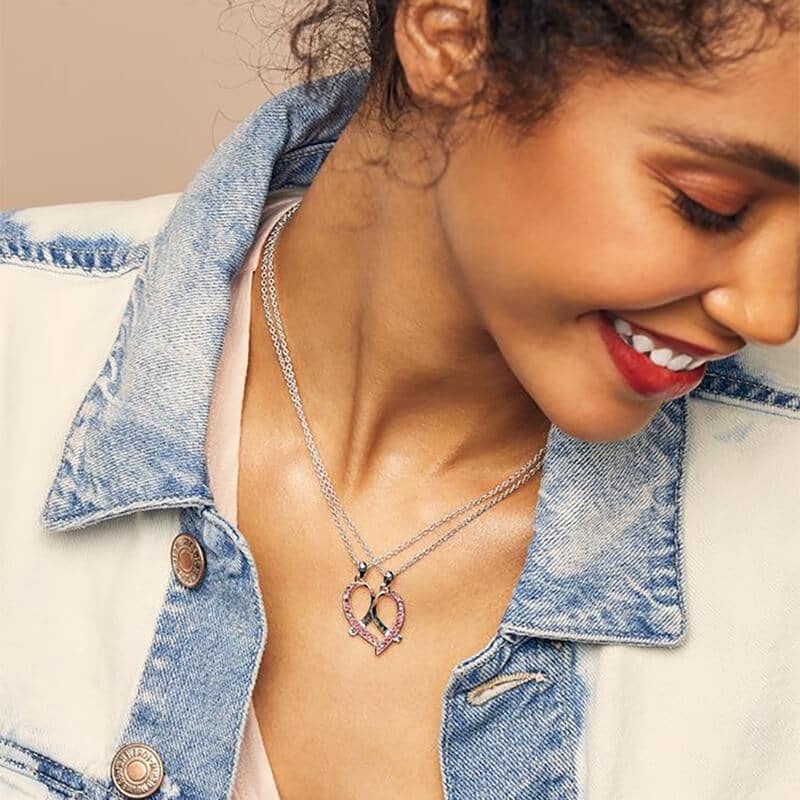 This beautiful Breast Cancer Share The Love Necklace Set by Avon is a perfect way to show the power of pink! The set comes with two silverstone necklaces and is a great way to show a loved one how special they are.
Avon will contribute 15% of its proceeds from the Breast Cancer Share the Love Necklace set to the American Cancer Society Making Strides Against Breast Cancer.
Giving Assistant shoppers save more with Avon promo codes.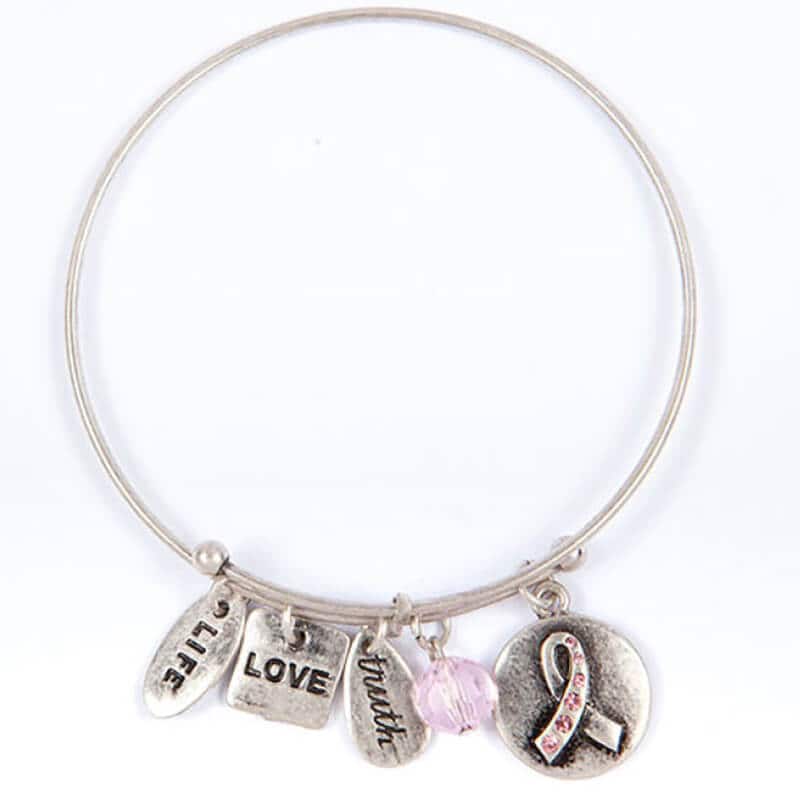 Womens Symbology Breast Cancer Awareness Charm Bracelet is a perfect "think pink" accessory. The silver-plated bracelet comes with three companion double-sided charms stamped with the following words: Enjoy/Life, Made with/Love, Truth/KIS.
This one-size-fits-most bracelet spreads a positive message and raises awareness and supports the fight against breast cancer.
Find the best Boscov's coupons when you shop with Giving Assistant.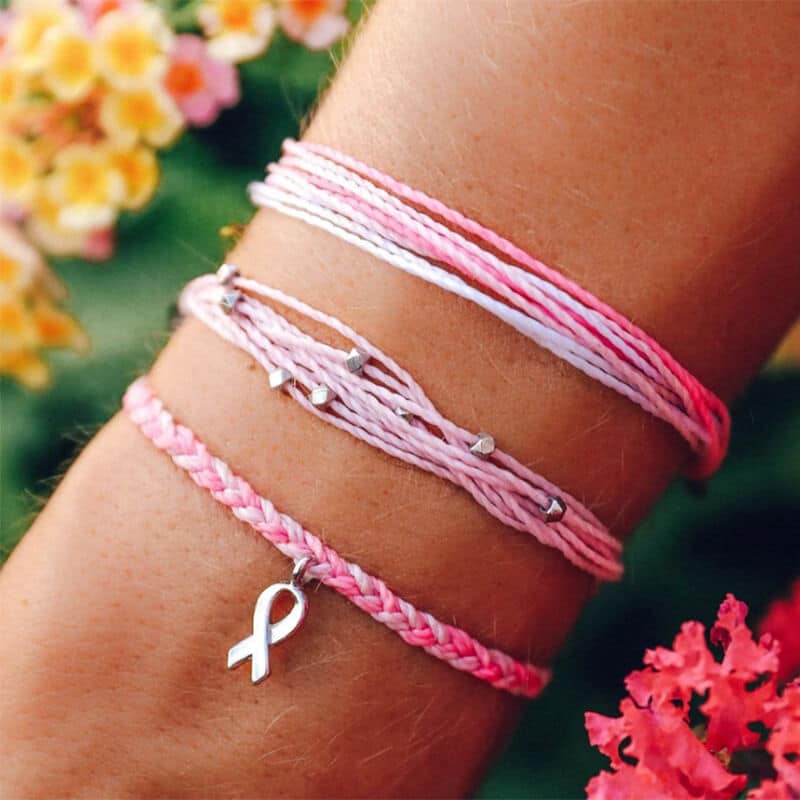 Pura Vida helps call attention to causes you care about through its charity jewelry, like this Breast Cancer Awareness Pack. The set includes three pretty-in-pink breast cancer bracelets that incorporate the ribbon charm and faceted silver beads to make a powerful statement.
In addition to empowering someone special in your life, Pura Vida also donates 5% of the purchase price to Boarding for Breast Cancer, a nonprofit that advocates for early detection and youth education, and provides survivor support for those affected by the disease. Find the best Pura Vida Bracelet coupons when you shop with Giving Assistant.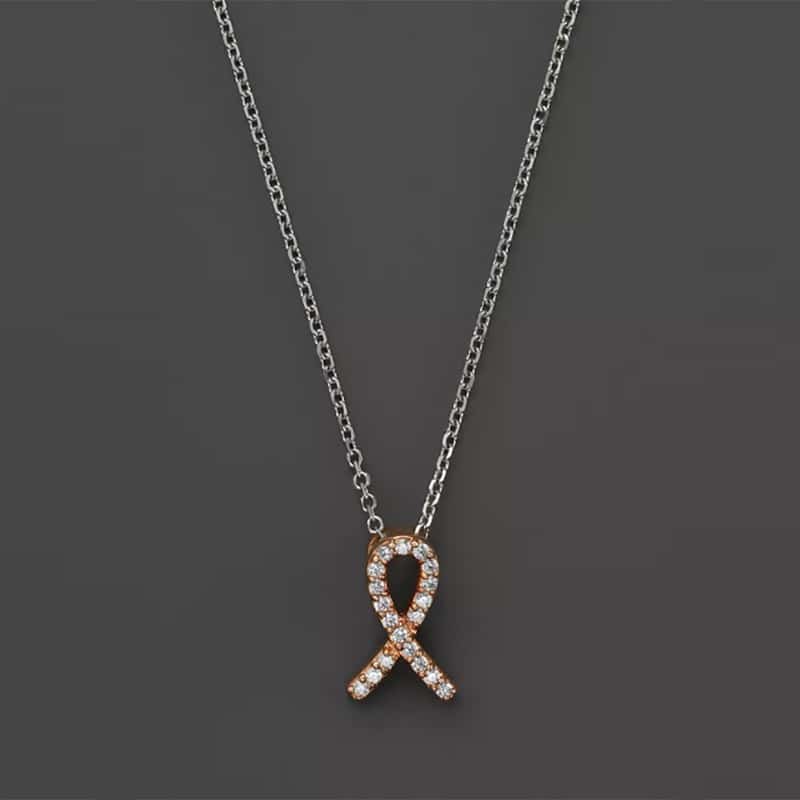 Just the right amount of sparkle can do wonders for the spirit, and Bloomingdale's Diamond Pink Ribbon Necklace is a jewelry exclusive that does not disappoint! This dainty white diamond and 14K rose gold pendant delicately hangs from a 14K white gold, 17-inch chain.
Every year, Bloomingdale's launches their Give Pink, Get More campaign, which over the past 15 years has contributed over $13 million to the fight against breast cancer by funding research and awareness programs through organizations like the Breast Cancer Research Foundation. Find the latest Bloomingdale's coupons for the best deal.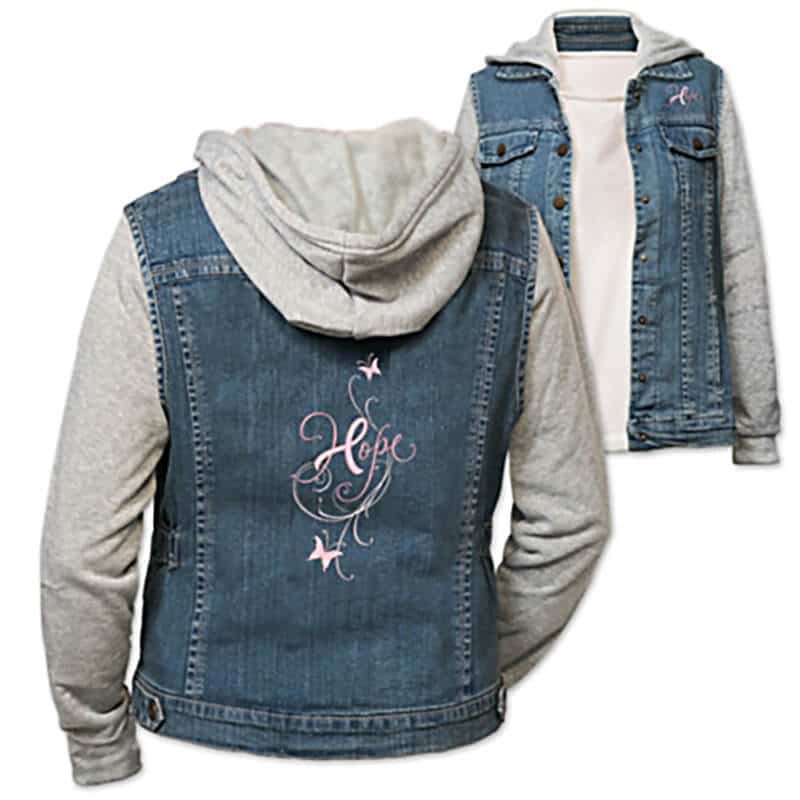 The "Hope in Style" Breast Cancer Awareness Women's Hoodie is a comfortable blend of denim and cotton and a stylish way to recognize those fighting breast cancer. Not only does this hoodie have features like a jersey-lined hood for comfort, but its custom "Hope" design on the back delivers a powerful and uplifting message.
A portion of the proceeds from these breast cancer awareness hoodies adds to the over $1,500,000 that The Bradford Exchange has already donated to breast cancer research.
Find the best The Bradford Exchange coupons when you shop with Giving Assistant.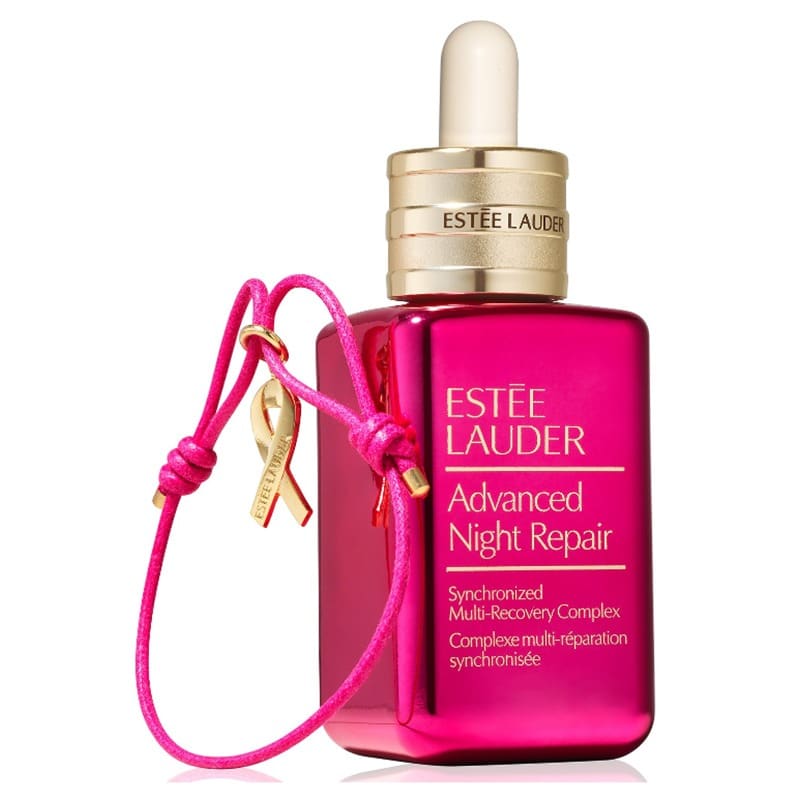 Every year, Estée Lauder launches limited-edition cosmetics and other promotions that help raise money to fund their worldwide mission to find a cure for breast cancer.
When you add this anti-aging face serum (with the bonus Estée Pink Bracelet) to a gift basket for a breast cancer patient, you are pampering a loved one. Estée Lauder also donates 20% of its retail price to the Breast Cancer Research Foundation. Find the latest Macy's coupons and deals when you shop with Giving Assistant.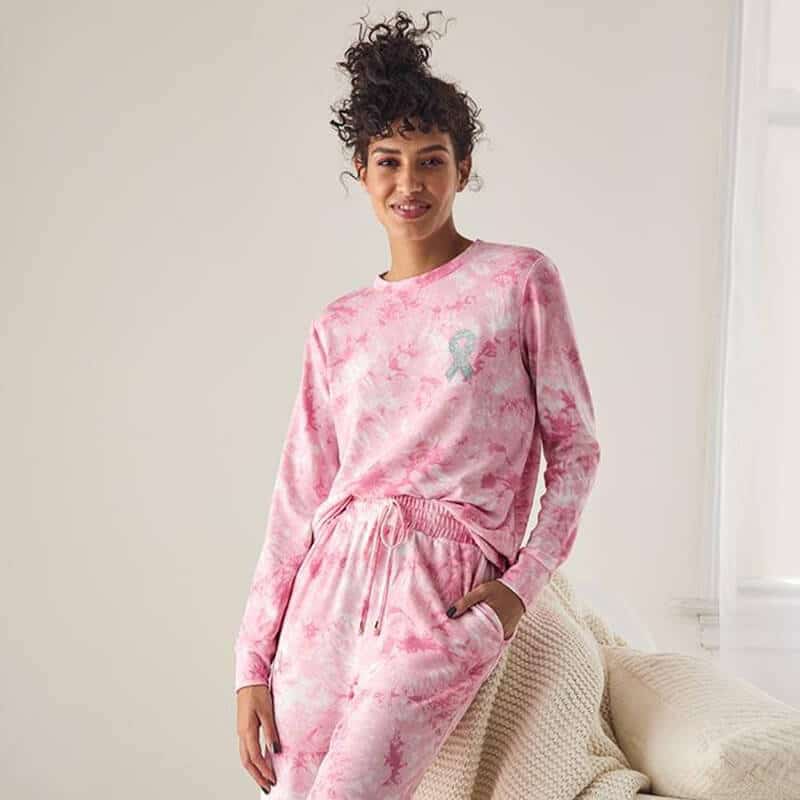 What better way to show the power of pink than with this Breast Cancer Awareness 2-Piece Lounge Set? This beautiful, pink, tie dye-like print set is the perfect gift for your loved one who wants to look good while relaxing at home.
With the purchase of any of Avon's Pink Hope fundraising products, Avon will contribute 15% of the sales to the American Cancer Society Making Strides Against Breast Cancer. Giving Assistant shoppers save more with Avon promo codes.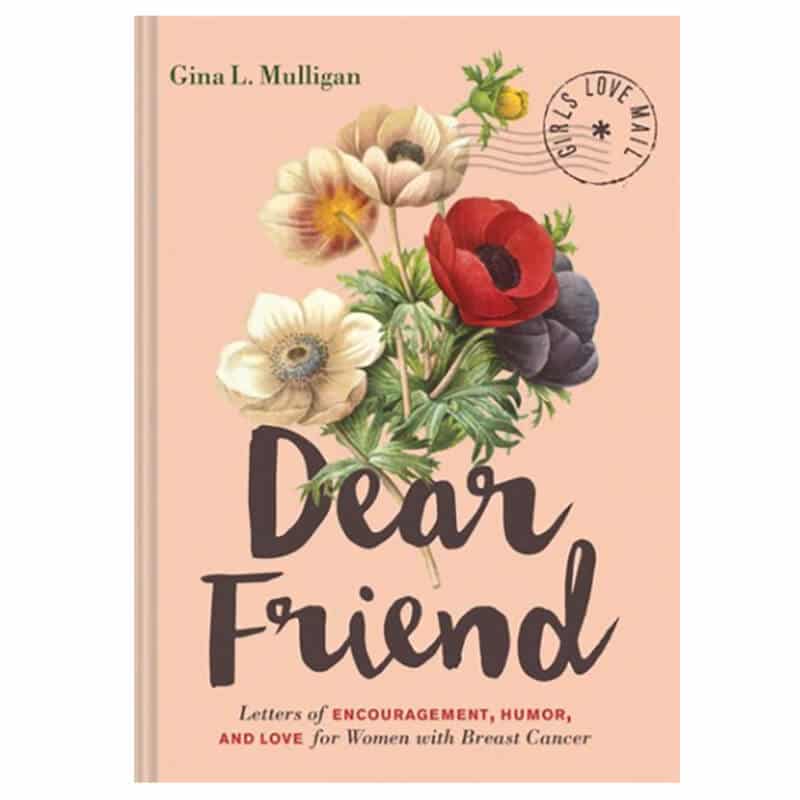 Dear Friend is a heartfelt collection of real letters written by real people that provide exceptional support to people diagnosed with breast cancer. The outpouring of empathy, strength, and comfort connects the reader to a sisterhood that unifies strangers through touching messages filled with inspiration, encouragement, and a much-needed dose of healthy humor.
Save more with Indigo coupons when shopping with Giving Assistant.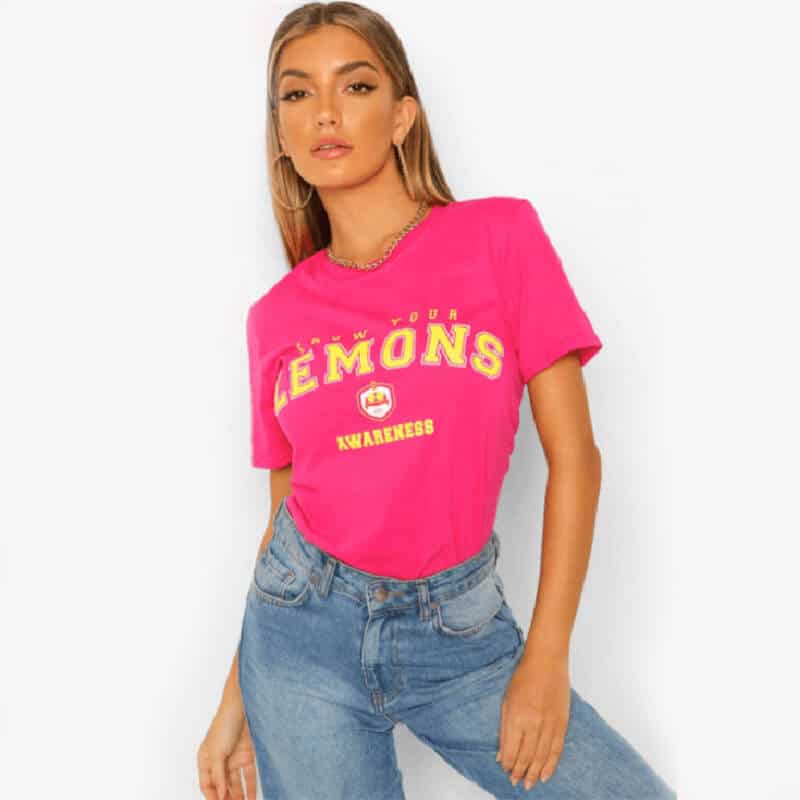 It's time to show yourself and your lemons a little love. For Breast Cancer Awareness month, Boohoo has teamed up with the Know Your Lemons foundation on a dedicated collection to educate women on the 12 signs of breast cancer and how to check for them.
One of their best sellers is this playful yet impactful "Self-exam" t-shirt that not only expresses the importance of self-examination but educates the wearer on how to do so.
The best part? 100% of every sale is donated to the global women-led charity, Know Your Lemons, to support their work in early detection around the world.
Be sure to save even more when using top promo codes from Boohoo.
How Your Shopping Can Support Breast Cancer Nonprofits
Shopping for breast cancer awareness gifts through Giving Assistant helps you save money and find deals on heartfelt gestures that comfort loved ones while helping you turn your savings into donations for nonprofits working on cancer prevention, early detection, and research for a cure. Here are some breast cancer nonprofits to check out:
Learn more about how to use the Giving Assistant Button to find the best deals on breast cancer awareness gifts.