Glossier Hand Cream is here!
Glossier has always been skin-first, so Hand Cream is a long-awaited addition to their lineup.
Even more special about this launch: Glossier gave the first 10,000 units of Hand Cream to healthcare professionals.
Now everyone can get their hands on Hand Cream, and it comes at just the right time to give it to loved ones or get some ourselves as we build on our self-care routines.
What Is Glossier Hand Cream?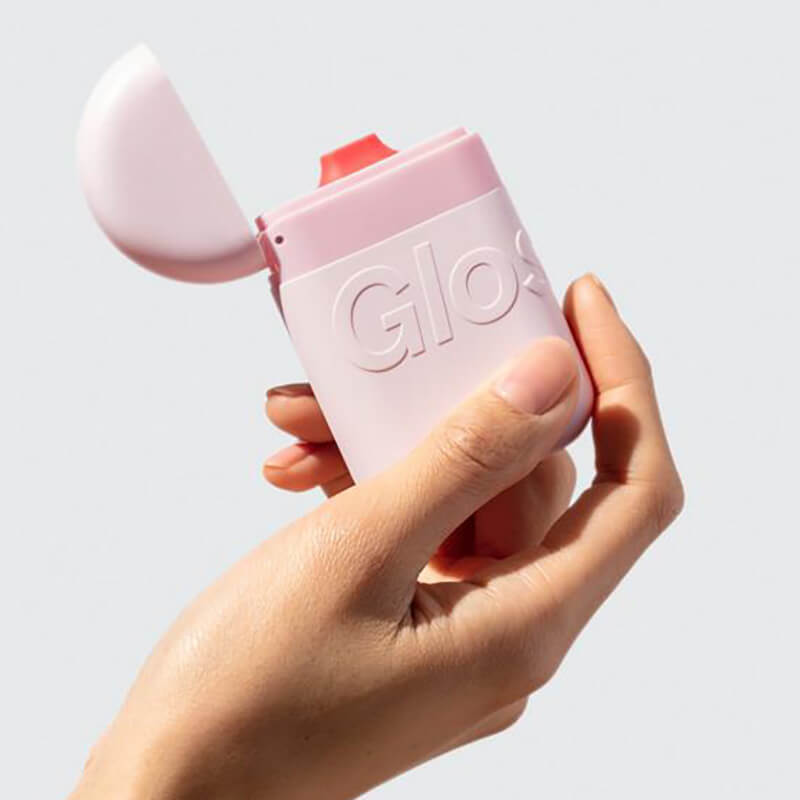 Glossier calls Hand Cream a cross between a lotion and a creme. It's meant to be rich like a cream, but fast-absorbing like a lotion. If you hear words like "rich" and "cream" and are worried about leaving behind residue after use, never fear. It's more like a drink for thirsty skin!
It's also just really pretty. If you're someone who likes setting up tableaus with your skincare products, this will look nice on your bathroom shelf. And if you're more about throwing things in your bag, you're good there, too — because Hand Cream is designed to be portable and mess-free.
How To Use Glossier Hand Cream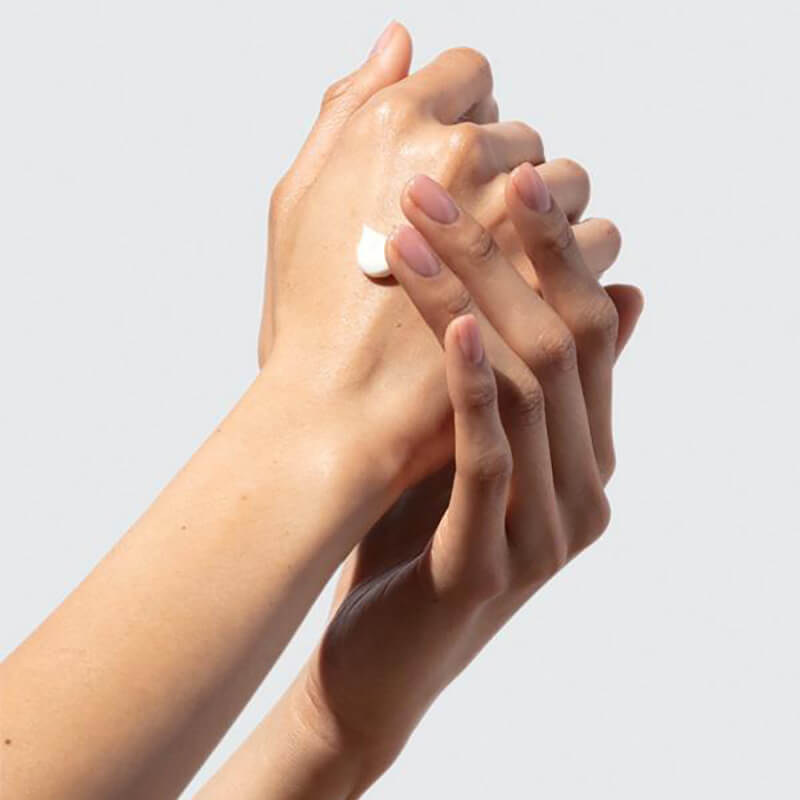 To use Hand Cream, simply flip open the cap and squeeze out the desired amount. Hand Cream comes in a super cute portable pod that's easy to hold and use from any angle. It's designed to give you the perfect pump each time to reduce the waste and frustration often associated with moisturizing.
One drawback? Glossier fans who like breaking open their lotion to get every last drop may be disappointed with how sturdy this pod is. We've seen some feedback that for such a nice package, it should be repurposable.
What's in Glossier Hand Cream?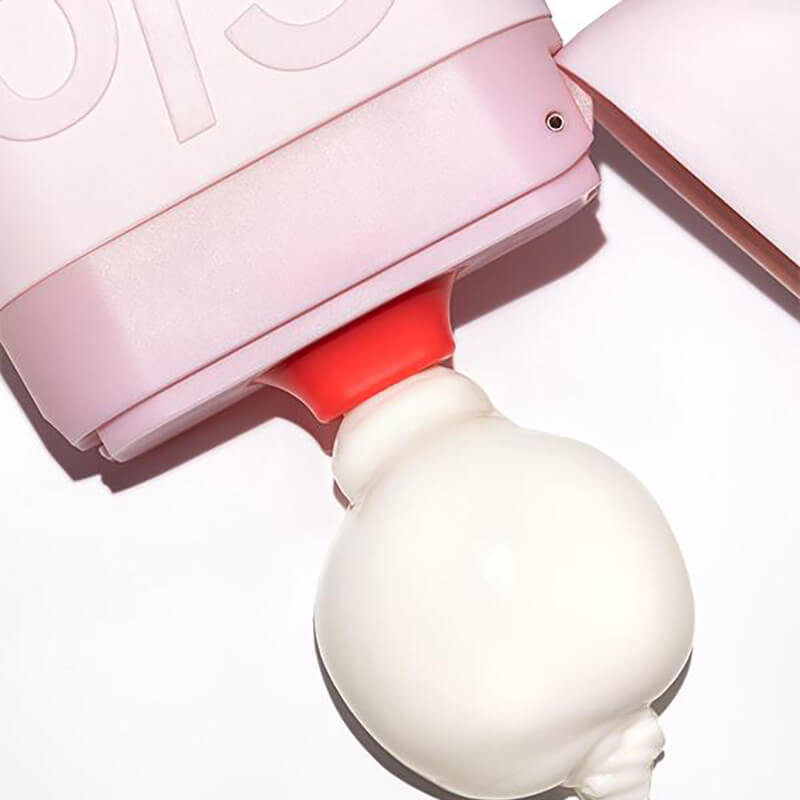 Glossier believes that skin's true beauty comes through when you give it what it needs, so as you'd expect Hand Cream has a gentle and wholesome formula.
Coconut fruit extract is what makes Hand Cream absorb fast.
Meadowfoam seed oil provides nourishing fatty acids to moisturize.
Soothing botanicals (rosemary, echinacea, sunflower, and rice bran) provide antioxidants.
Then Hand Cream holds that good stuff in with the "Second Skin" Matrix, which sounds too cool to be real, but is! Another ingredient called glycofilm pollustop forms a barrier to protect your skin from daily stressors like UV light and pollution. That means in addition to softness, Hand Cream helps skin stay even and bright.
Does Glossier Hand Cream Have a Fragrance?
Yes. Glossier Hand Cream does have a scent based on Glossier You ($65), the brand's signature personal fragrance. But Hand Cream smells lighter and cleaner, with more emphasis on the pink pepper notes than the deep musk. If you strongly prefer fragrance-free products but still want to try Hand Cream, the consensus is that the scent is at least pretty subtle.
Will Glossier Hand Cream Work with My Skin?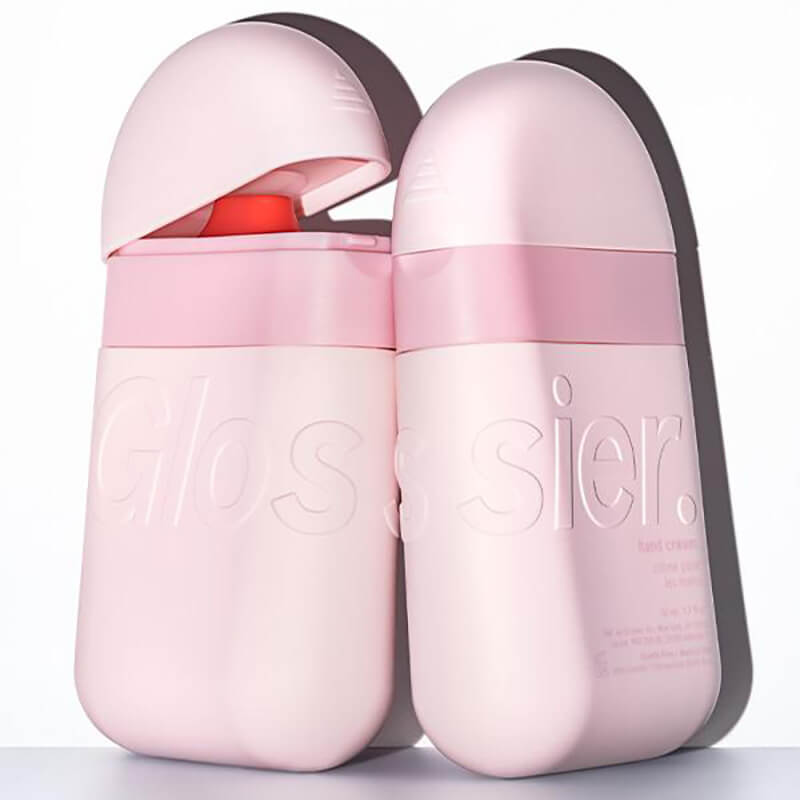 Yes. Whatever your skin type, you can feel safe trying out Hand Cream. That's because in addition to being fast-absorbing and mess-free, Glossier Hand Cream is also:
Dermatologist-tested
Cruelty-free
Gluten-free
Soy-free
Dairy-free
Nut-free
How Much Does Glossier Hand Cream Cost?
Hand Cream retails at $18 for a 1.7 oz bottle.
You can also buy it in a bundle as part of their Comfort Collection (Hand Cream, Bubblewrap, and Priming Moisturizer Rich) for $65. This is a trio of creams that focuses on targeted hydration for the hands, eyes, face, and lips. Plus, if you go for the bundle you can take advantage of Glossier's free shipping on all orders over $30.
How Do I Buy Glossier Hand Cream?
You can buy Hand Cream from Glossier's website and have it delivered to you or someone who'd love it (like Mom!). So that everyone can get it who wants it, they're limiting purchases to 3 per customer right now. Order by 11:59 EST on May 2nd to make sure it delivers in time for Mother's Day.
Our Glossier Hand Cream Review
Pros:
Gentle on skin
No greasy feel
Helps skin evenness
Easy to squeeze
Pretty packaging
Cons:
Not fragrance-free
Small size for price
Giving Feels Beautiful
If you haven't seen it all ready, take a look at our other Glossier reviews for Brow Flick, Futuredew, and Skywash. We even have a whole Glossier guide!
When you shop with Giving Assistant, you can enjoy great Glossier deals and earn 5% cash back that you can keep or donate to the nonprofit of your choice (including organizations working directly on COVID-19 relief).
These small donations add up quickly to make a big difference from wherever you are. Plus, save more by downloading the Giving Assistant Button so we can help you automatically earn cash back, apply coupons, and donate when shopping through Glossier's website.