Certified B Corporations (or B Corp for short) are certified businesses that are on a mission to build a more inclusive and sustainable economy.
At Giving Assistant, we encourage all consumers to learn why supporting B Corporations is more important than ever. In fact, you can support B Corporations and companies you believe in, every time you make a purchase.
When you choose companies that treat people, land and communities fairly you are casting a vote for what you believe in. Every day is election day when you choose to buy from, work for, and do business with B Corps.
What Is a B Corp?
B Corps meet the highest standards of verified social and environmental performance to balance profit and purpose. Simply put, they care about people and the planet as much as profit.
Certified B Corporations are legally required to consider the impact of their decisions on their workers, customers, suppliers, community, and the environment. The B Corp community is driving a global movement of people using business as a force for good.
B Corp Requirements
Companies must satisfy the high standards of a rigorous certification process.
To date, only 2,778 companies across 150 industries in 60 countries have the B Corp stamp of approval and are officially recognized as part of a serious, global group of business-driven do-gooders.
Each B Corp applicant is given an overall 'impact score' based upon an assessment of the following:
Day-to-day business practices
Positive effect on the environment
Level of transparency to their customer base and community
Future goals
Treatment of workers and consumers
Companies that achieve a score of 80 or higher (out of a possible 200 points) become B Corp Certified, a distinction that elevates the credibility of a company's commitment towards being an advocate for positive change in the world.
Supporting B Corps through Charitable Shopping
Giving Assistant, a certified B Corp, is on a mission to transform every day shopping into charitable giving. Many of the B Corp brands we partner with help us achieve this goal by sharing free cash back with online shoppers. Our platform makes it easy to apply cash back donations to any 501c3 nonprofit of choice.
B Corp Examples
In celebration of the positive impact that B Corps achieve worldwide, we'd like to highlight the following businesses as well as encourage all shoppers to support these B Certified brands.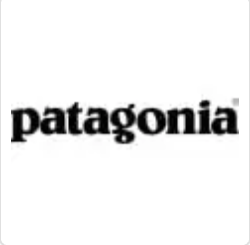 The outdoor gear brand that successfully built a reputation upon a foundation of sustainability was the first company in California to pursue B certification (in 2012).
Outside of their eco-conscious clothing for climbers, trail runners, snowboarders, and other nature-loving sports enthusiasts, Patagonia also strives to make business moves that motivate others to do good, minimize unnecessary harm to the planet, and put a dent in the environmental crisis.
Doing Good Highlights
Joining forces with the 1% for the Planet network and contributing 1% of total annual sales to charitable organizations related to sustainability and conservation.
Selling a record-breaking $10 million in merchandise on Black Friday 2016, and then donating all sales revenue to grassroots environmental groups and charities.
Constantly pushing the envelope to offer more Fair Trade Certified styles than any other clothing company, including the first Fair Trade Certified wetsuits in the world.
Lastly, Patagonia currently boasts an extraordinary, overall B Impact Score of 151.5 out of 200.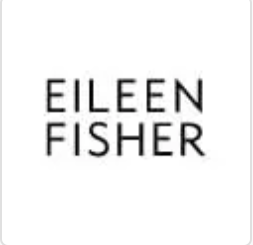 As one of the largest companies in women's fashion to achieve B Corp certification, Eileen Fisher maintains a thriving business that provides ladies with simplified, timeless fashion. Beyond the organic linen blazers and tencel slip dresses, the company supports many initiatives that tackle climate change, human rights, fair pay, and gender inequality.
Doing Good Highlights
The company's headquarters, stores, factories, and New Jersey distribution center embrace 'green' initiatives; the L.A. jeans factory cuts water use by 62% for their Utility Blue and Indigo washes.
The 'Renew' take-back program illustrates a commitment to minimizing waste – reselling gently used clothes that customers return in exchange for shopping rewards.
The 'Waste No More' initiative resuscitates 'damaged beyond repair' pieces, transforming them into one-of-a-kind works of art and custom-felt creations.
The company also awards life-changing grants and training opportunities that help advance women-owned businesses and encourage future female leaders to blossom.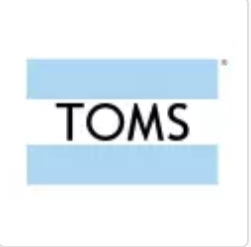 A commitment to community is one of the driving forces behind TOMS' growing impact around the world. The TOMS One for One® concept, which initially gave away shoes for every pair sold, now extends into the eyewear, handbag, and coffee bean markets. In shining a light on global poverty and visual impairment, purchasing the following TOMS goods make a significant difference in the world – one person at a time.
Doing Good Highlights
Eyewear purchases have helped restore sight to over 400,000 people, providing prescription glasses, medical treatment, or sight-saving surgery to those in need.
Buying java beans from TOMS Roasting Co. leads to clean water delivery to communities in need and farmers earning fair wages.
A TOMS Bag Collection purchase equips birth attendants in developing countries with birth kits and the training necessary to provide safe and healthy birth experiences.
TOMS also continues to increase access to education, healthcare, jobs, and economic stability for millions of people in over 70 countries touched by the company's efforts.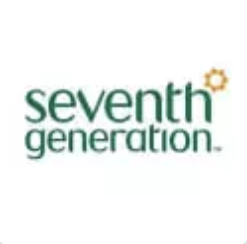 A favorite in the United States and Canada, Seventh Generation is a pioneer in green household cleaning and personal care products. As their name implies, business decisions are based upon the anticipated long-term effects their actions could have on the next seven generations.
Doing Good Highlights
In partnership with Sierra Club, Seventh Generation fueled a grassroots climate change campaign that recently celebrated the 100th city making a pledge to embrace 100% renewable electricity by 2035.
Products free of synthetic fragrances or dyes. Scents originate from authentic, plant-based ingredients (botanical extracts and essential oils) – all of which are renewable.
A reputation for keeping in mind the local and global impact of a product, in regards to its manufacturing, purchase, use, and disposal. For instance, items ship in recyclable packaging, made from recycled materials.
The company continuously seeks new and improved ways to enhance their already impressive lineup of sustainable goods and planet-conscious practices, which is why the company is highlighted as a global leader on B Corp's 2018 Best for the World Honorees List.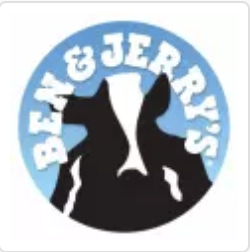 In between serving scoops of Cherry Garcia and churning out limited edition ice cream flavors, Ben & Jerry's uses their global platform to promote worldwide, positive social change. With a focus on eliminating economic injustices within communities on a local, national and international level, Ben & Jerry's also makes a huge global impact in the following ways.
Doing Good Highlights
Early investments to reduce the company's drain on the environment continue to pay off, including a carbon offsets program launched at their Vermont manufacturing facilities in 2012.
The company sources five Fairtrade Certified ingredients (sugar, cocoa, bananas, vanilla and coffee) and as a result, has paid over $3 million dollars in social premiums to small-scale farmers and farming co-ops across the globe.
The Ben & Jerry's Foundation awards nearly $2 million annually to eligible recipients of grants that support grassroots activism and organizations that fight against social and environmental injustices in their own backyards.
Ben & Jerry's also embraces a business model that works towards having corporate endeavors mutually benefit everyone connected to the company, from family farmers to factory employees.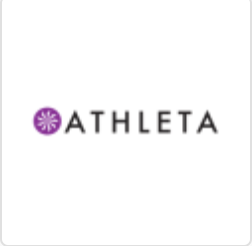 As one of the most recent additions to the B Corp family, Athleta's mission includes support and motivation for a community of active women and girls striving to reach their highest potential.
Doing Good Highlights
Diverts 70% of waste from store packaging from landfills, with a 2020 goal to reach 80%.
Incorporates sustainable fibers and recycled materials in 46% of the fabrics used to make Athleta apparel, with a 2020 goal of reaching 80%.
Promotes female empowerment and enhanced quality of life through the Athleta Ambassadors and 'Power of She' campaign, P.A.C.E. program, Fair Trade U.S.A., and hosting thousands of annual, free fitness and wellness events.
In addition to producing premium performance apparel, the brand also harnesses the power of advanced technology to help maximize physical activity, strengthen community-wide bonds of sisterhood, and make informed business decisions for the good of all.
With Coursera you can build skills with courses, certificates, and degrees online from world-class universities and companies. Coursera collaborates with over 200 leading universities and companies.
Becoming a Public Benefit Corporation in the State of Delaware and obtaining B Corp certification represents Coursera's formal commitment that they will continue their efforts to reduce barriers to world-class education and help institutions around the globe collaborate, learn, and advance together. Learn more about how Coursera is making an impact with their B Corp certification.
Coursera offers 10% cash back from your purchase so you can donate to a nonprofit of your choice.
More B Corps Making a Difference:
When you shop with these brands who offer cash back, not only are you supporting the B Corp movement, but you also can donate your free cash back to any nonprofit of your choice.
How to Support the B Corp Movement
Shopping at any of the above Certified B Corp companies and brands not only helps these businesses make a difference in the world, but also provides added opportunities that allow you to directly participate.
Sign up for a Giving Assistant account to start earning cash back and be able to choose to donate to a nonprofit of your choice.
Install the free Giving Assistant browser extension 'Button' which will automatically find the best promo codes and apply your cash back donation seamlessly.