Buying gifts for couples can be challenging. You have to find something that they both like or both can use. A special pair deserves to receive meaningful gifts on special occasions. Whether you are sticking to a budget or ready to splurge, there are several great choices that couples love to receive.
When shopping for gifts for couples, consider giving a gift they can use together or something that they can enjoy in their home. You can also give a gift that reflects a favorite hobby or helps them remember a favorite vacation destination. Consider giving memorable gifts, so the recipients think of you each time they see it.
The Best Gift Ideas for Couples for 2023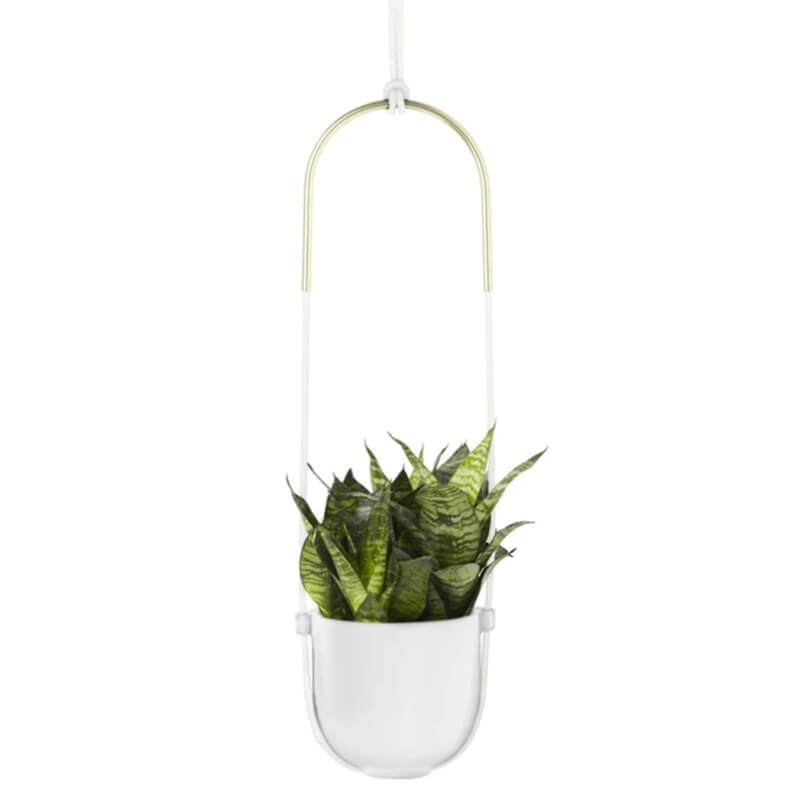 The Umbra Bolo Planter is an attractive modern hanging planter that goes with all types of decor. The indoor planner is easy to assemble and comes in two colors: black and white, both with brass accents. A planter is a practical gift for couples because they can bring greenery into their homes and remember you each time they water their plants.
Savings Tip: Get 2Modern coupons for the best deal.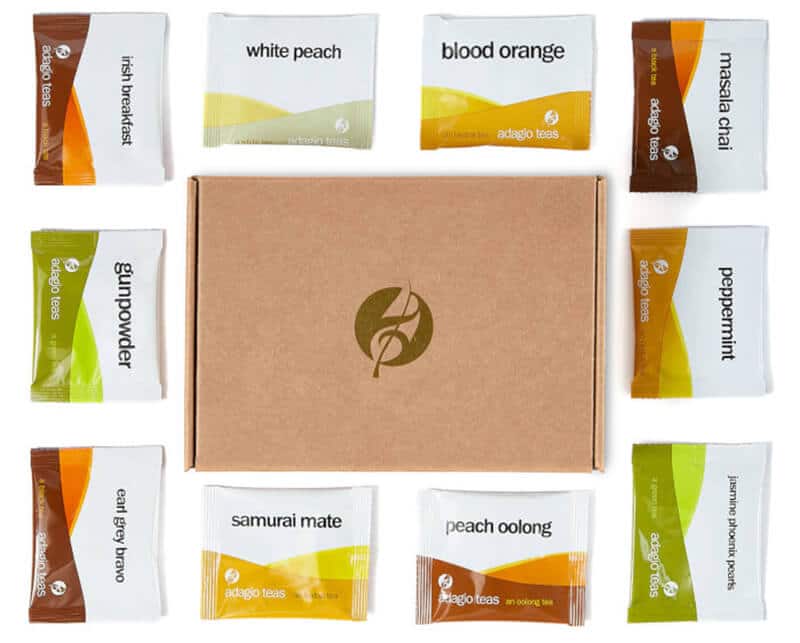 If you know a couple that likes to sip tea, the Adagio Tea of Month subscription is a perfect option. The gift set includes 30 tea bags each month, and you can choose from popular, herbal, black, or green and oolong gift sets. You can order the subscription to deliver for three, six, or twelve months.
Savings Tip: Find the best Adagio Teas coupon codes for great savings.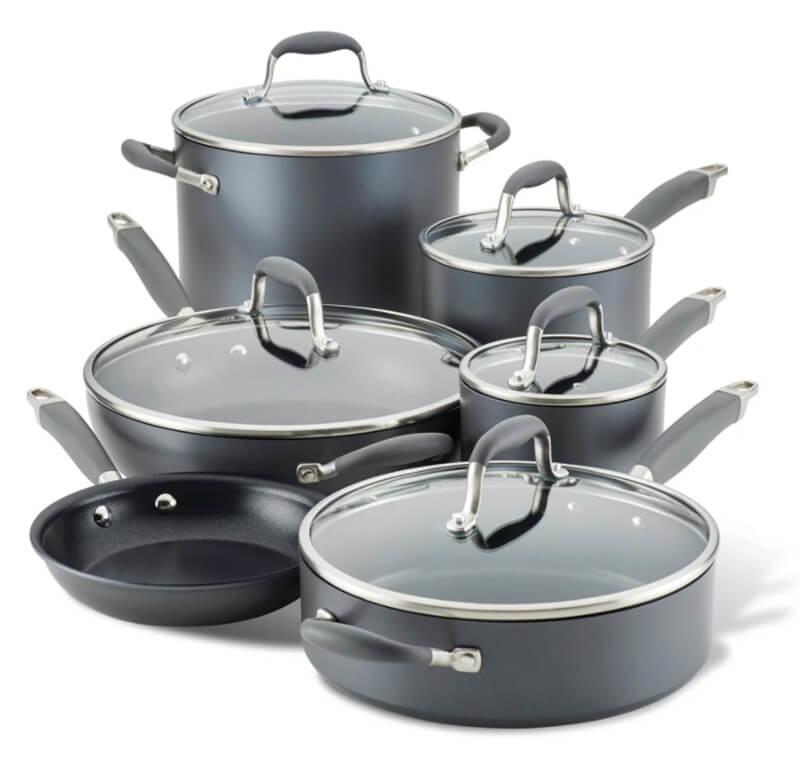 Every couple can use a new set of cookware, even if they already have one. This 11-piece set by Advanced Home includes a 1.5-quart saucepan, 3-quart saucepan, 8-quart stockpot, 4-quart saute pan, two skillets, and five lids. When you give a kitchen gift, you give the couple the opportunity to spend time cooking together.
Savings Tip: Get Anolon promo codes for the best deal.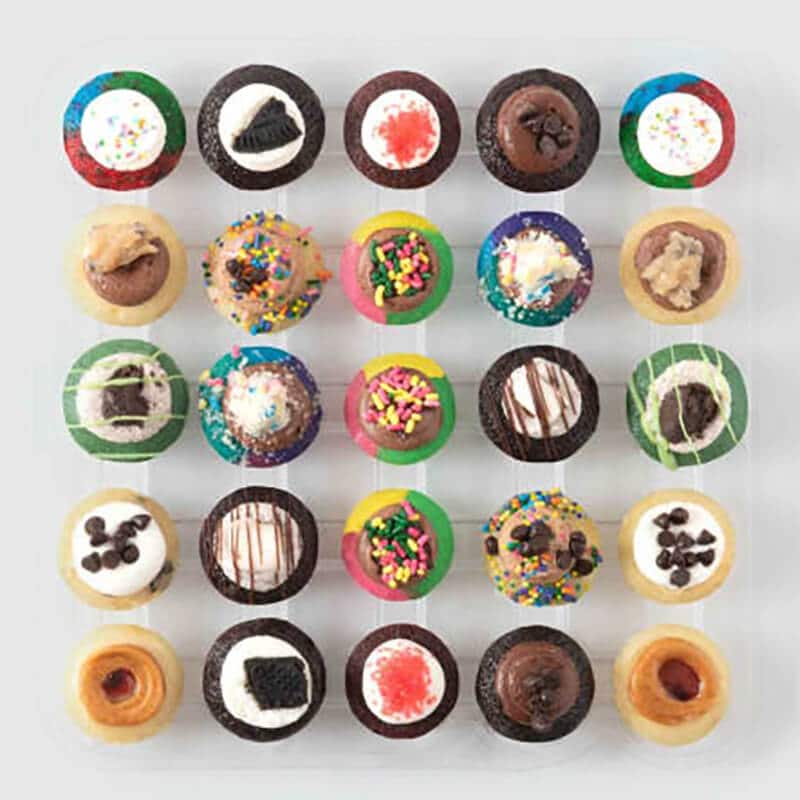 The Latest & Greatest Cupcakes from Baked by Melissa includes several pairs of cleverly decorated mini cupcakes and several rainbow cookies. This gift shows that you think the couple is deserving of something as sweet as they are. You can order this gift with 25, 50, or 100 desserts.
Savings Tip: Find Baked By Melissa promo codes for the best deal.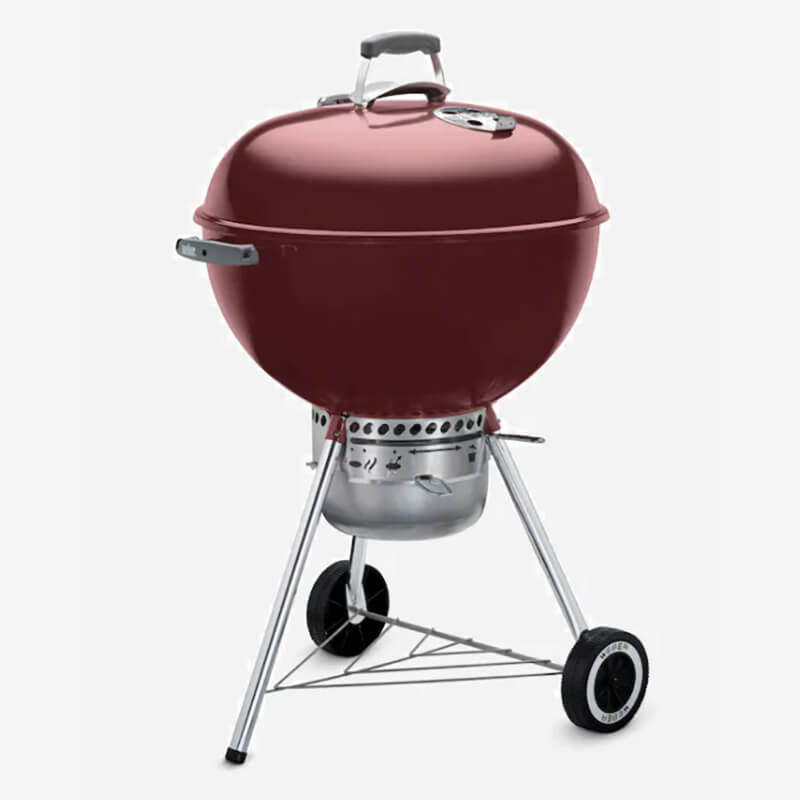 The Weber Original Kettle Premium Grill is a must-have for any couples who love to grill and entertain. The 22-inch charcoal grill has the Weber patented one-touch cleaning system and a hinged cooking grate for durability and easy maintenance. You can include a grill cover and a set of BBQ tools, too.
Savings Tip: Get BBQGuys promo codes for the best deal.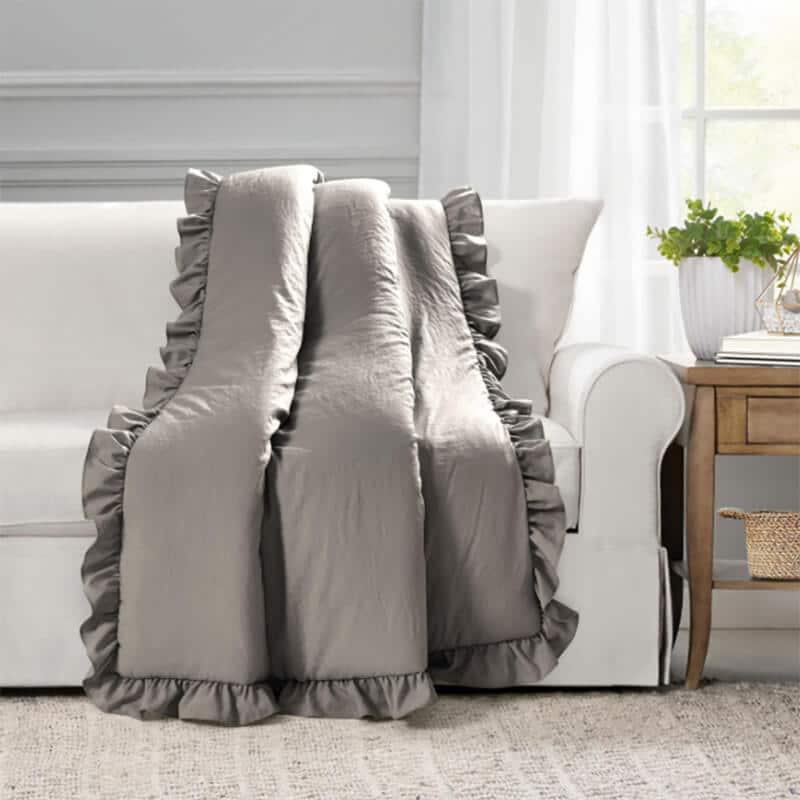 Every couple needs a warm throw blanket to cuddle under while watching movies at home. The Nordic Gray Throw from Bellacor is larger than most, measuring 50×80. It has a lovely cable knit pattern accented by soft faux fur. Pair it with the coordinating throw for a truly comfortable gift.
Savings Tip: Find Bellacor promo codes for the best deal.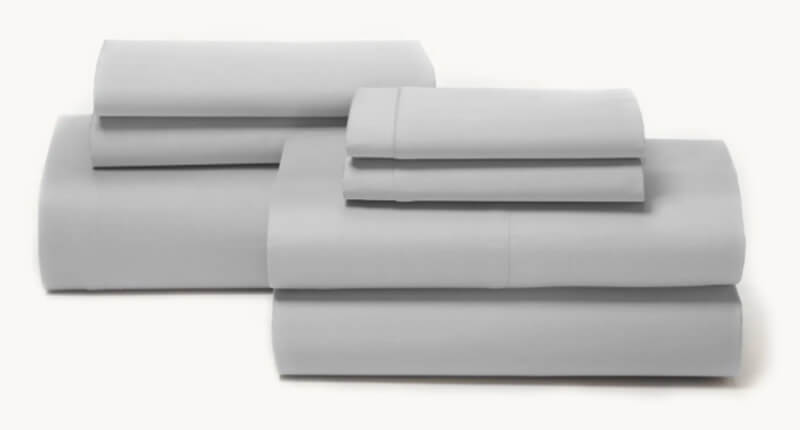 Boll and Branch is known for its incredibly soft, luxurious bedding. When you want to show you care, you give your favorite couple the Boll and Branch Essentials Bed Bundle, which includes a sheet set, duvet cover, and shams. Your favorite couple will sleep like babies between the buttery soft sheets from this exclusive company.
Savings Tip: Get Boll & Branch promo codes for the best deal.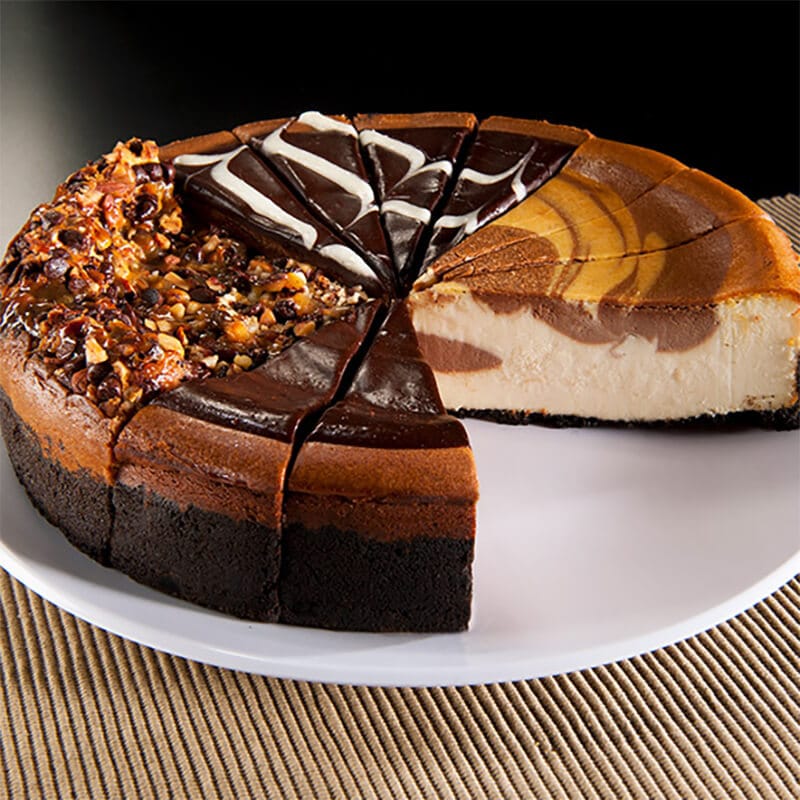 If you need a gift for a couple that loves desserts, you can't go wrong with the Chocolate Lovers Cheesecake Sampler, designed especially for couples. This dessert comes with two slices of turtle, triple chocolate, chocolate swirl, and chocolate raspberry cheesecake.
Savings Tip: Get Cheesecake.com promo codes for the best deal.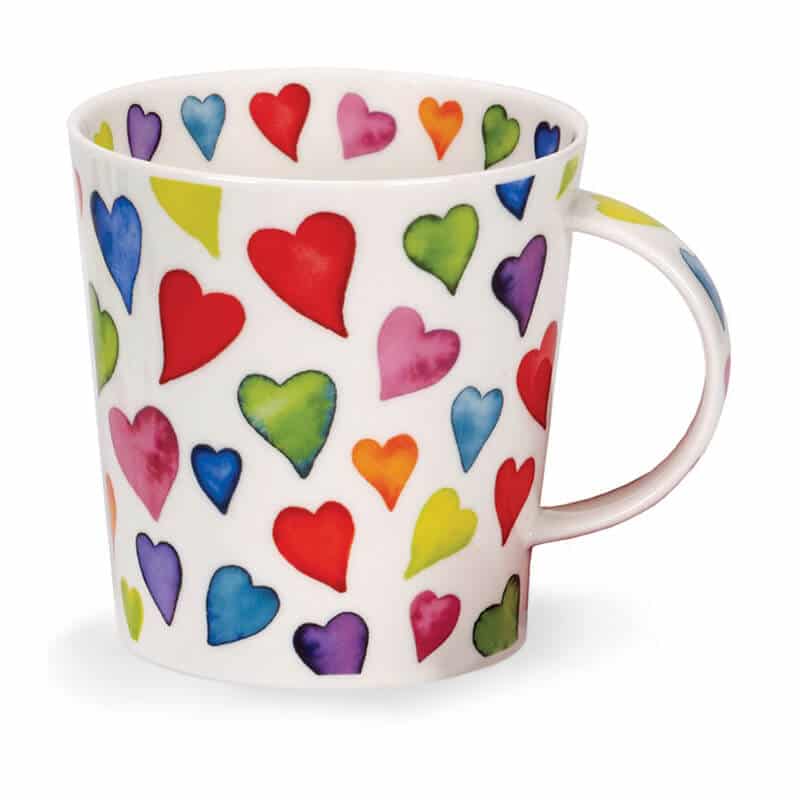 A gift from Harrods shows you care, and giving a pair of these adorable heart mugs confirms it. This beautiful mug from Dunoon has hearts on the outside, the handle, and ringing the inside. Give two of them so that the devoted couple can enjoy their morning coffee surrounded by more love.
Savings Tip: Check out Harrods promo codes for the best deal.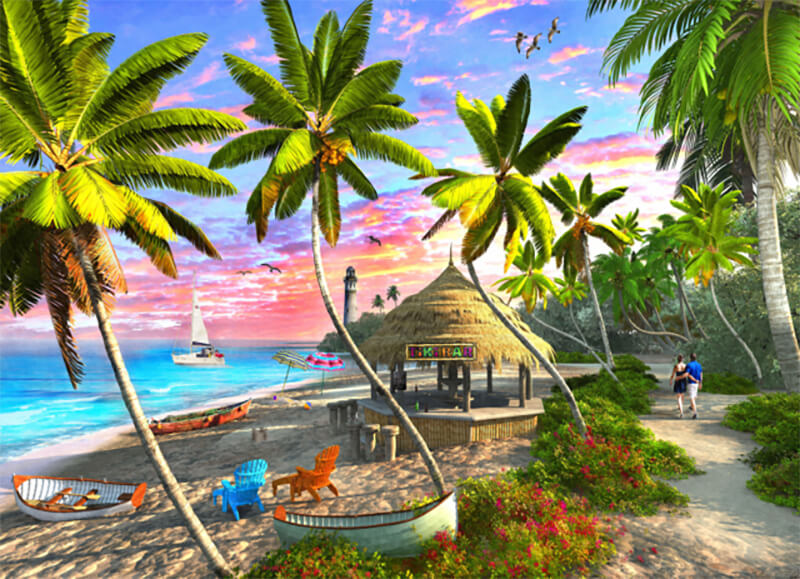 Giving a couple a jigsaw puzzle gives them intentional time together. The Paradise Sunset puzzle might also inspire them to take a vacation on a beautiful beach. This puzzle is challenging because it has 1000 pieces, but it's not overly frustrating so that they can work together in harmony.
Savings Tip: Get Puzzle Master coupons for the best deal.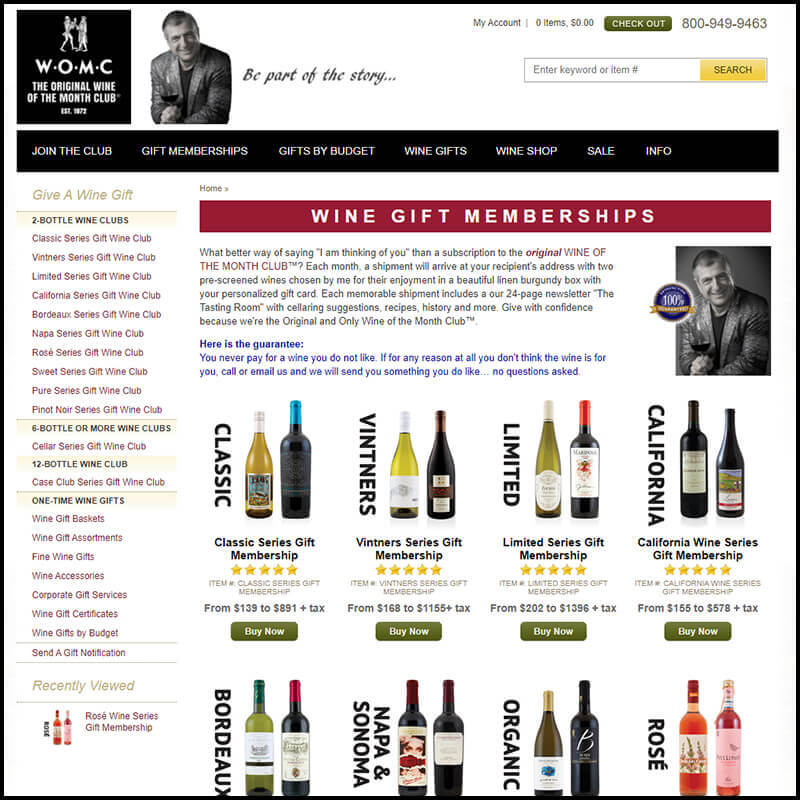 The Wine of the Month Club Gift Membership is a gift that keeps giving. With a membership, recipients get two bottles per month. You can choose from different types of wine, like Classic, Napa & Sonoma, Organic Wine, or Sweet, to name a few. Each shipment is gift-wrapped and includes a newsletter about the wines in the box.
Savings Tip: Find the best Wine of the Month Club coupon codes for great savings.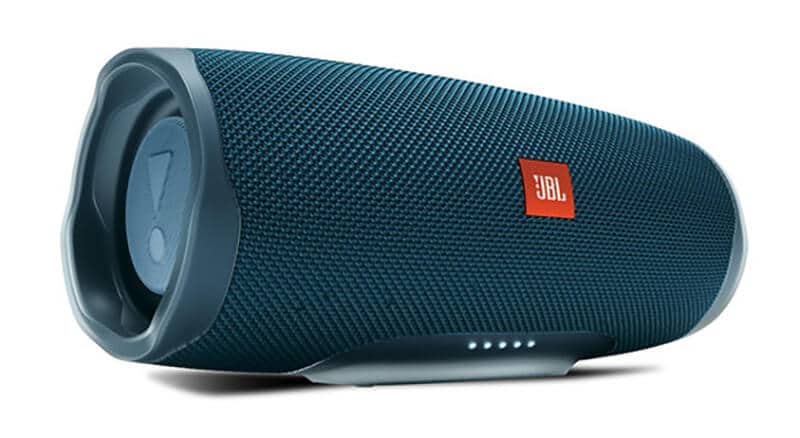 What couple doesn't want a new portable Bluetooth speaker? This model from JBL sounds great and charges quickly. It supplies up to 20 hours of music after a quick charge. The speaker can manage two Bluetooth connections, so your favorite couple can play their playlists together.
Savings Tip: Get World Wide Stereo promo codes for the best deal.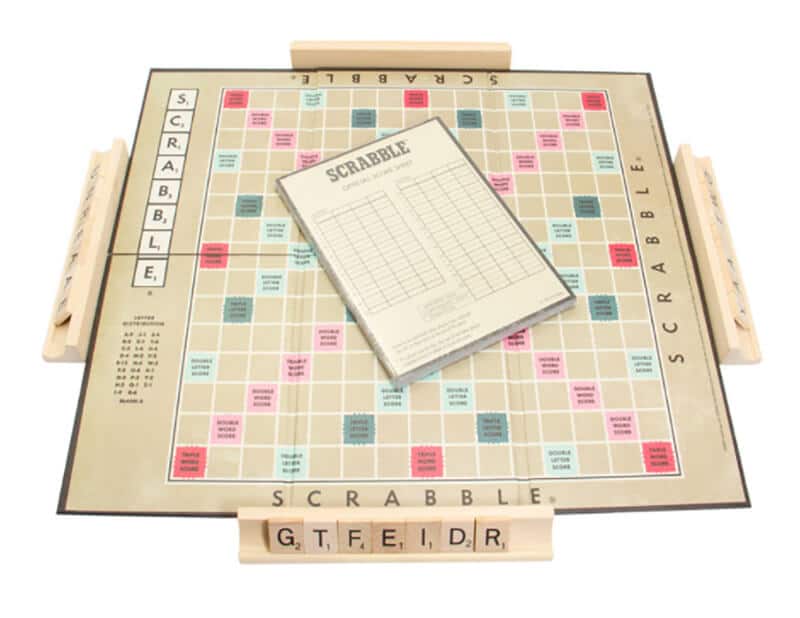 It doesn't get much more romantic than a game of Scrabble. This Vintage Edition comes in a fabric-wrapped book box, so it's easy to store and looks lovely on a bookshelf. The graphics harken back to the original edition from 1948.
Savings Tip: Find Fat Brain Toys promo codes for the best deal.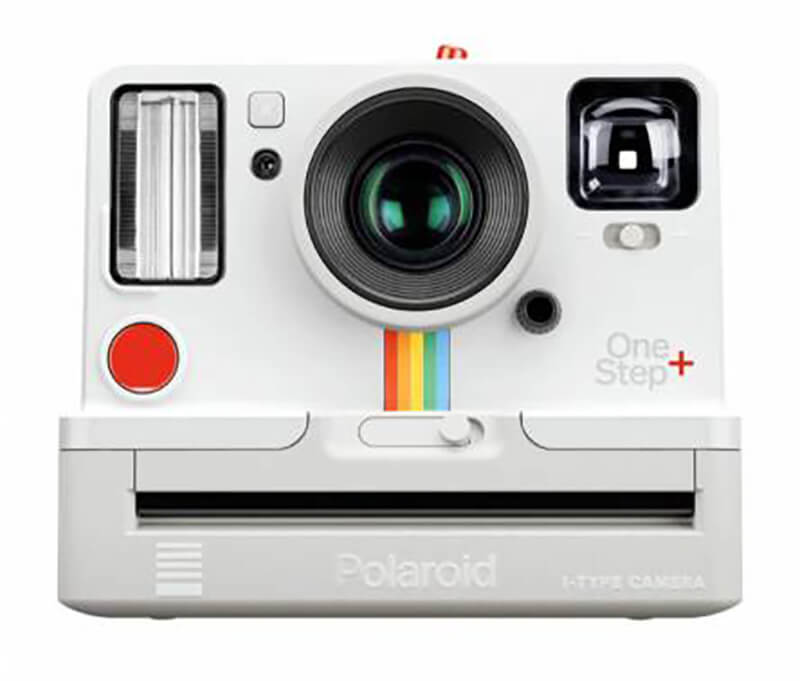 With an instant Polaroid camera, the couple can capture their favorite moments together. The Polaroid Originals OneStep Instant Camera has a coated polycarbonate lens, an improved viewfinder, and a tube strobe flash. The camera connects to Bluetooth to take it into the modern era.
Savings Tip: Get Focus Camera promo codes for the best deal.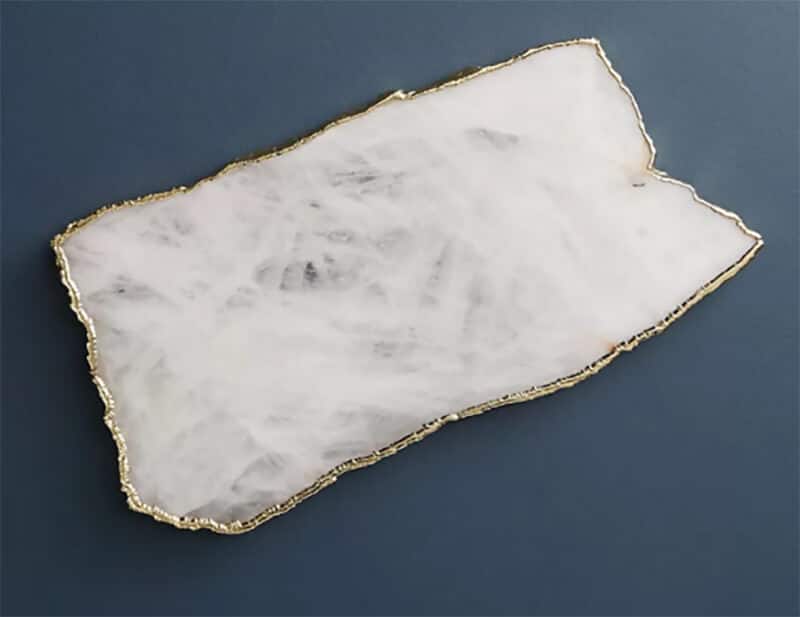 Charcuterie boards are all the rage, so a timely give is this one-of-a-kind Agate Cheese Board from Anthropologie. Each unique slice of stone has brass electroplating around the edges. Each stone board measures approximately 11" x 7". You can choose from five different quartz colors: white, blue, rose, green, and amethyst.
Savings Tip: Find Anthropologie promo codes for the best deal.
16. Personalized Connect Four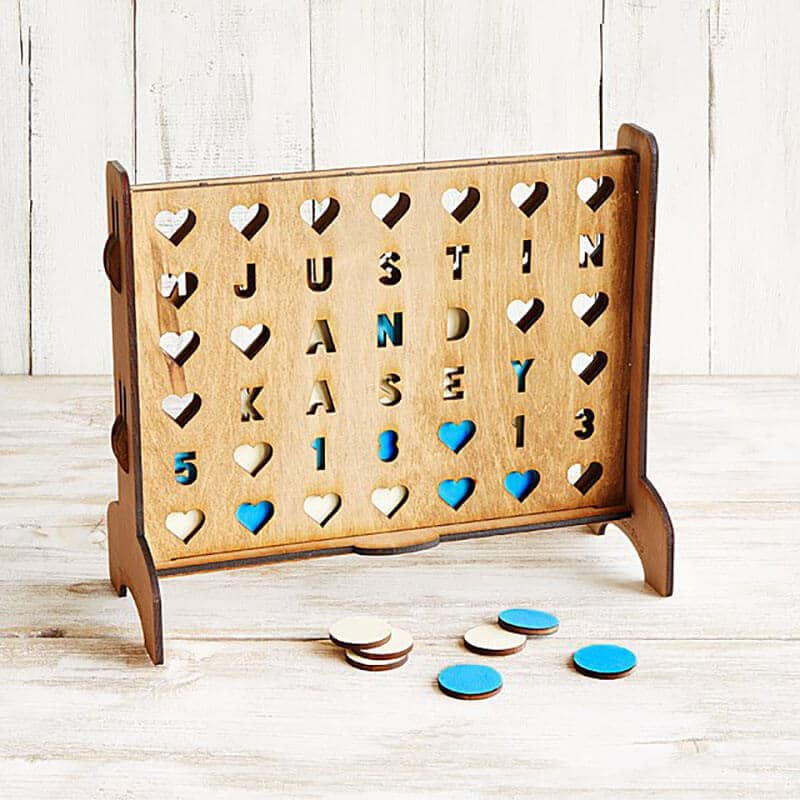 A personalized take on a super popular childhood game, you can gift this to any couple, and they will adore it. Challenge your significant other to a game of connect four using a board that has their names and anniversary cutout in the game play.
To achieve this beautiful board game, the creators will carve the names and dates into high-quality maple wood. You can add text in up to four lines with a maximum of seven characters each. This connect four game can be personalized with names, anniversaries, or a sweet message for the couple to cherish.
Savings Tip: Get Uncommongoods coupon codes to help save the most.
17. Custom House Number Plaque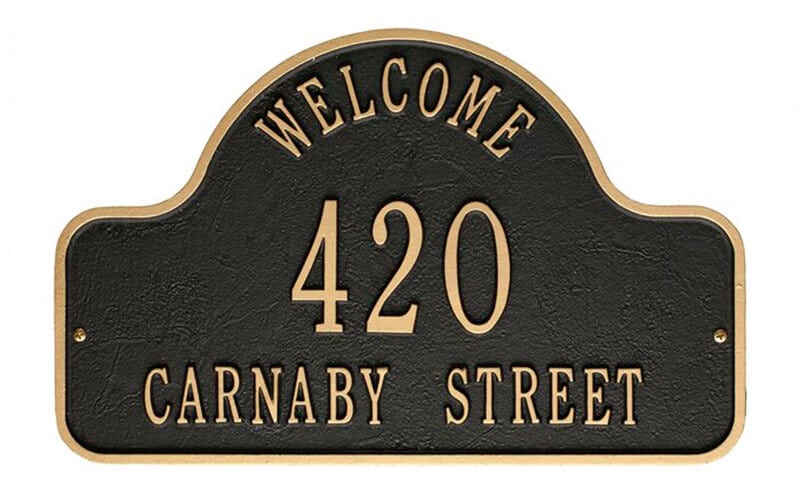 Perfect for the couple who has just moved in together, just bought their first house, or is in the process of building a home. This custom address plaque is available in six colors; black and gold, antique copper, black and silver, bronze and gold, green and gold, and pewter and silver.
The first line of the plaque will read "welcome". The house number is the second line and can consist up to five numbers. The third line is the street name with the capability to hold seventeen characters.
Savings Tip: Get Wayfair promo codes for the best deal.
18. Yours, Mine, and Ours Decanter Set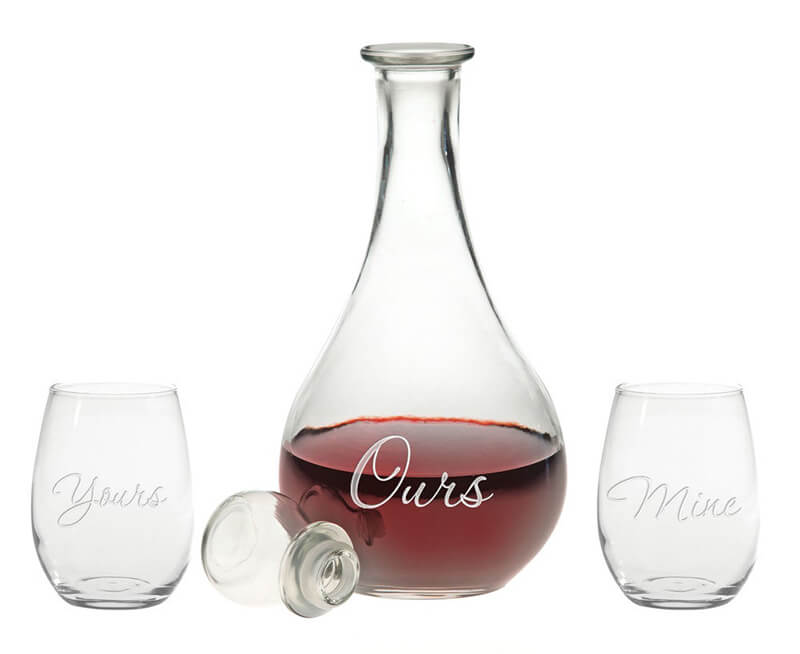 This glass decanter set features a 42-ounce decanter engraved with "ours" and two nine-ounce glasses engraved with "yours" and "mine". This set is aesthetically pleasing and is a really cute visual idea of the way two people share things with each other. This set is clear and can be filled with any liquid desired by the couple.
Savings Tip: Get Overstock promo codes for the best deal.
19. Wine of the Month Club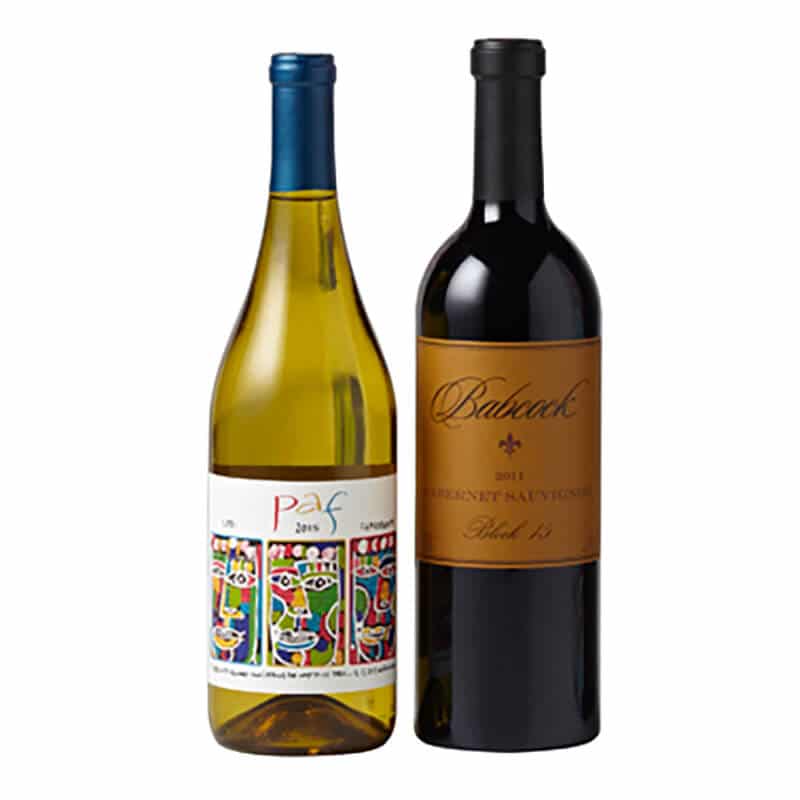 Shopping for a couple wine lovers? Consider gifting a wine club. The Wine of the Month Club gives you the opportunity to shop for a gift membership. You can prepay for three, four six, or twelve months of wine deliveries.
If you choose three months, you have the option of three consecutive monthly deliveries for three months, or every other month delivery for six months. If you choose four months, you can choose four consecutive deliveries for four months, or a delivery every three months for one year. If you choose six months, you can decide to have six consecutive monthly deliveries, or every other month deliveries for a year. If you pick twelve months, the delivery will be once a month for twelve months.
Savings Tip: Get Wine of the Month Club promo codes for the best deal.
20. Food Saver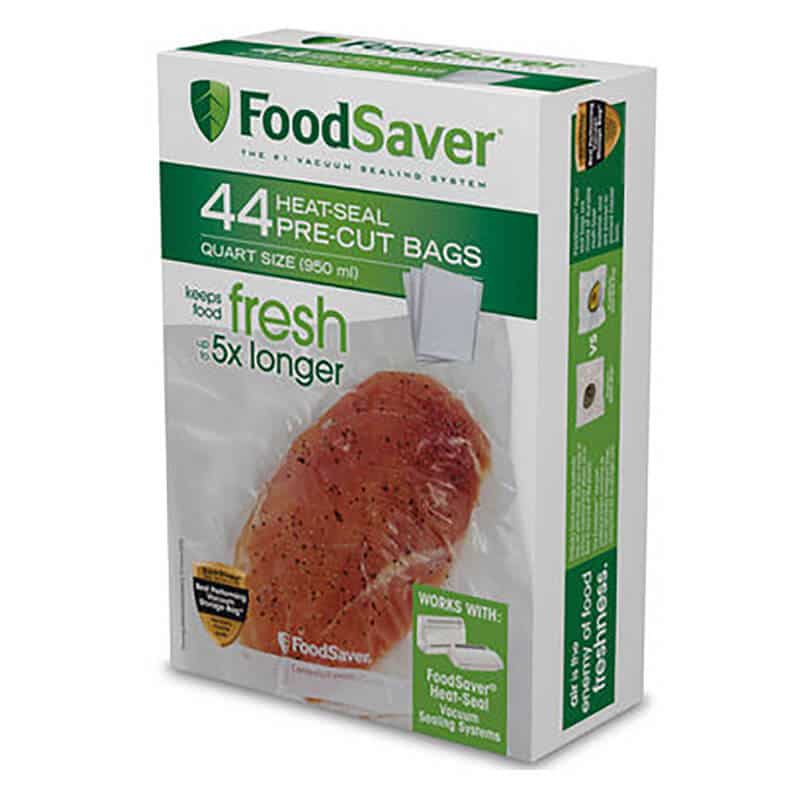 Cooking for two people is hard. There are always leftovers, there is always meat that you don't want to use all of and want to keep good for a while. The Food Saver sucks all of the air out of the bag you are placing your food in. This allows for a super tight vacuum seal, allowing foods to stay better longer on your counter, in your refrigerator, and in your freezer.
There are several different kinds of bags that can be bought and used with this appliance. You can find a bag for every type of food and however you plan on storing it.
Savings Tip: Get FoodSaver promo codes for the best deal.
21. Giant Jenga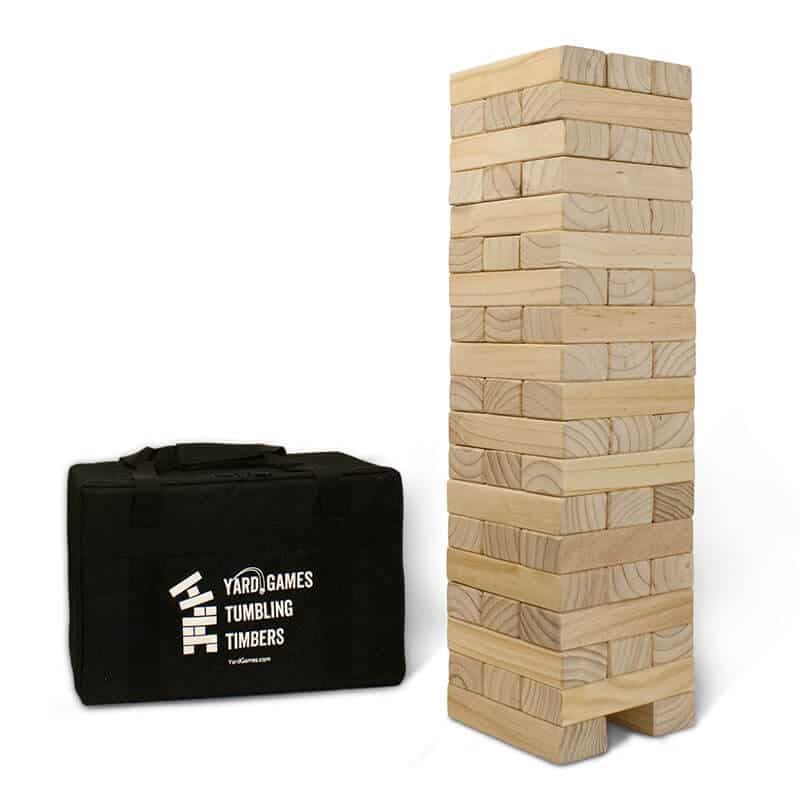 A really fun, suspenseful game that the couple can play together or with company when they are entertaining. This game includes fifty-six 2 by 3 pieces, allowing for the tower to stand nineteen rows high, or two and a half feet.
The rules of regular Jenga apply to this larger version. You have to remove a piece and place it on top of the stack, and the person who knocks the tower over loses. Total, this game weighs about twenty-eight pounds, so you have to be careful of where you are standing when the tower starts to get wobbly.
Savings Tip: Check out Walmart coupon codes for the best deal.
22. Lovebox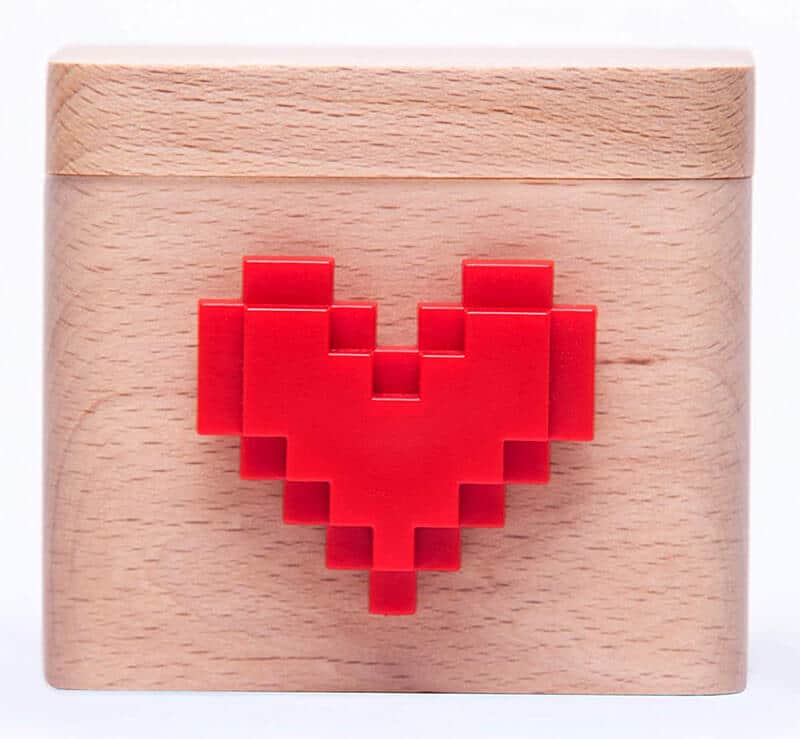 For the couple who may not get to spend a bunch of time together, there is the Lovebox. It is a wooden box with an OLED screen on the top. You connect your phone to the box with the mobile app, and you can send your loved one a sweet message where you or they may be.
The app is compatible with iPhone and Android, so all you need to do it download the app, connect over Wi-Fi, and start sending messages. This allows couples to know every time their significant other is thinking about them is a super sweet, romantic way.
23. Date Night Bucket List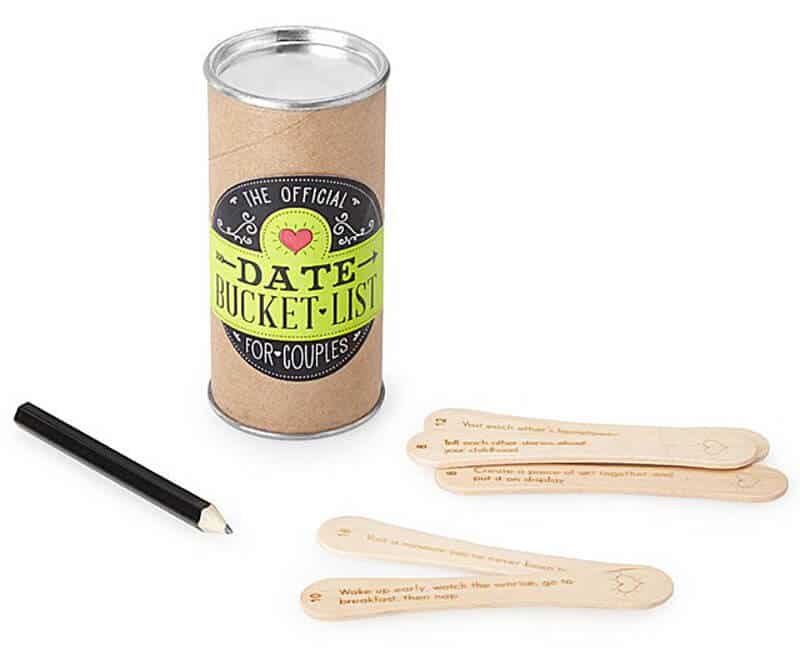 Couples are constantly running out of ideas for dates. Make it easy for them to choose by gifting this date night bucket list. With ideas printed on sticks made of birch wood, the date ideas range from romantic dates such as stargazing, to intellectual and education activities such as a lecture at a museum or local college.
As you complete the date ideas, write the date you completed the activity on the back of the stick with the provided pencil. This is a very thoughtful idea for couples who have the worst time deciding what to do that day.
Savings Tip: Get Uncommongoods coupon codes for the best deal.
Conclusion
Buying gifts for couples can be fun. You get to pick a gift that a loving couple gets to share. From fun activities like board games and puzzles to monthly gift subscriptions for wine or tea, the options provide plenty of together time for your favorite couples. These tried-and-true gifts show couples that you care about them and you value their time together.