We've all been a part of a holiday party that includes a gift-giving game. It's a fun and exciting way to ensure everyone leaves with a little something.
Rather than picking out a nice, meaningful gift, the purpose of a White Elephant party is to bring something that will be remembered long after the game is over.
So what are some White Elephant gift ideas? Here is a complete list of fun, unique, and hilarious gifts; shopping tips; and rules on hosting your own White Elephant party.
The Best White Elephant Gift Ideas for 2023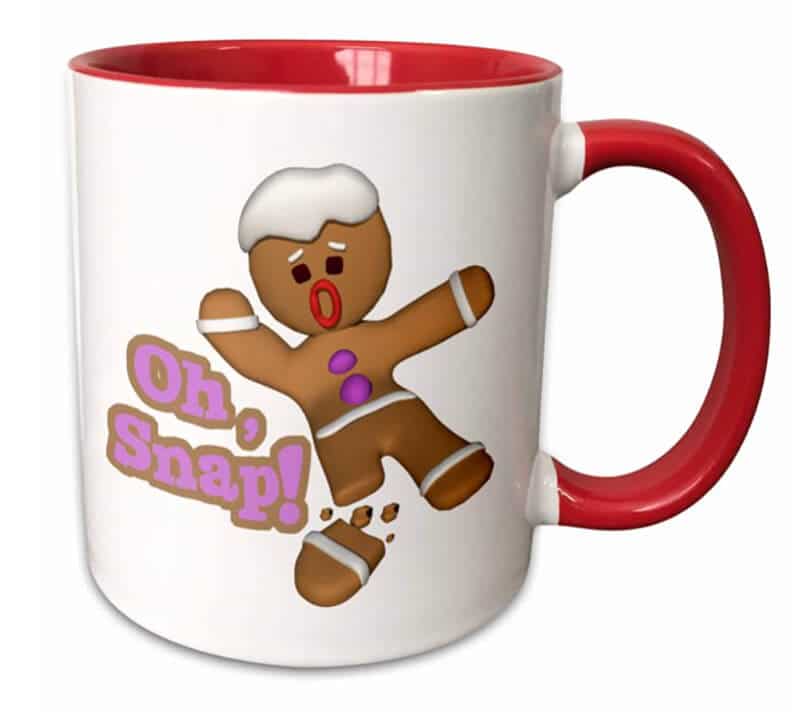 Even before taking their first sip of morning coffee or a warm taste of hot cocoa, put a smile on someone's face with this amazing gift idea.
Available in both 11 and 15 ounces, this "Oh Snap" Ceramic Coffee Mug is perfect for those in the group with a great sense of humor.
By pairing this microwave-safe mug with a package of cocoa, this is a perfect gift to see traded around the White Elephant circle!
Shop for mugs and other gifts at Walmart using Giving Assistant promo codes.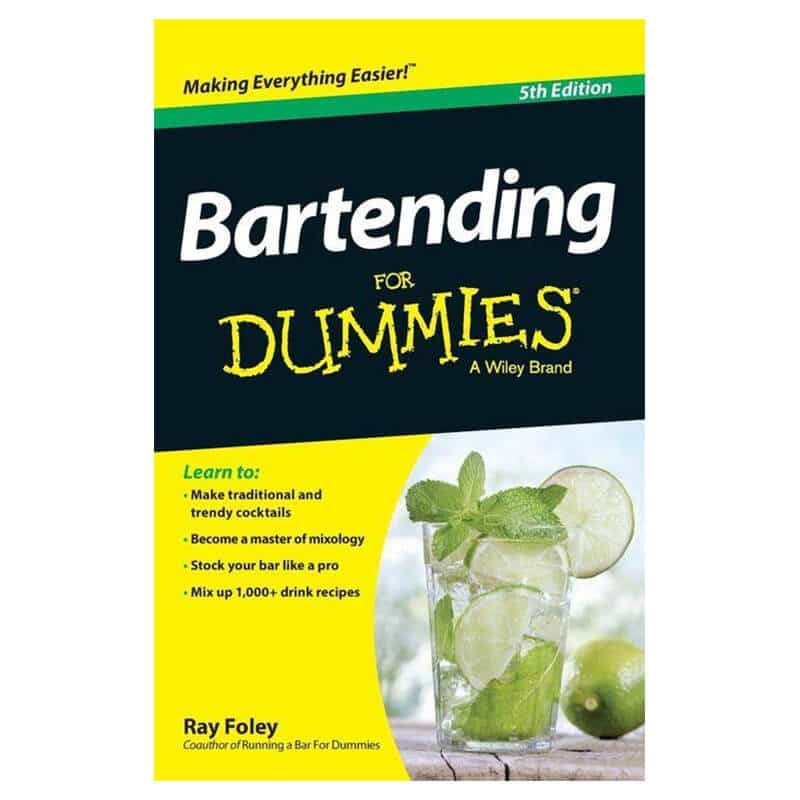 Though someone may think they got the "Elephant" of the gifts, this Bartending For Dummies book offers over 1,000 drink recipes and easy-to-follow instructions. This book will make novice bartenders look like expert mixologists the next time they want to host a party.
Start shopping with Giving Assistant for books and other great items at Barnes & Noble to get the best deals.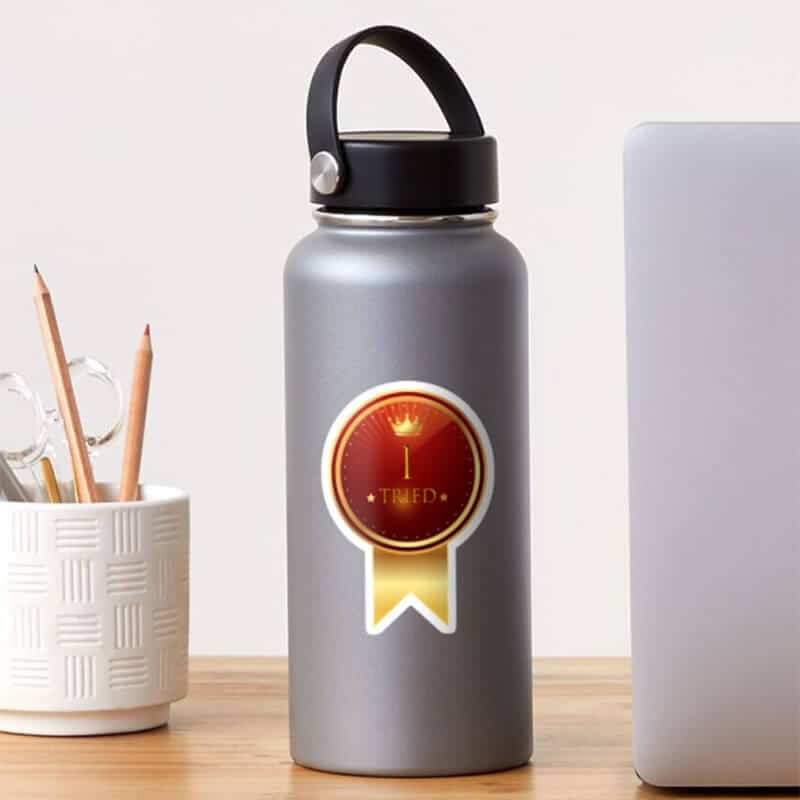 In the right hands, this gift will be an absolute hit at your next White Elephant Gift exchange. With over 280 designs to choose from, these Adult Reward Stickers by Redbubble are a perfect way to let any grownup know they did a good job.
Whether it's to acknowledge your partner or spouse for paying the bills or to give yourself a gold star for going to the gym, these stickers are sure to get a laugh around the gift-giving circle this holiday season.
Shop REDBUBBLE this holiday season to get great deals with Giving Assistant.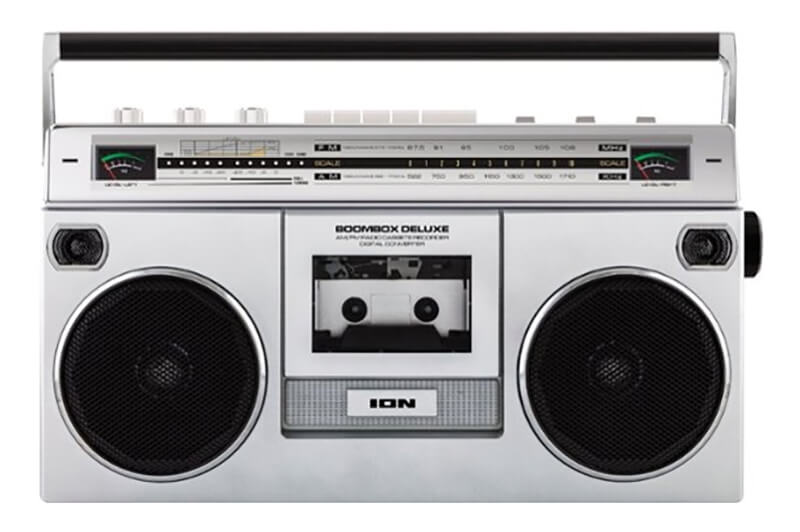 Bring the noise to the party this year with an ION Audio Retro Boombox with both Bluetooth and AM/FM radio. With its cassette player and full-range speakers, this amazing gift combines its old-school look with new-school sound and is guaranteed to be a highly sought-after gift in the circle.
While shopping at Best Buy, use coupons when you shop with Giving Assistant.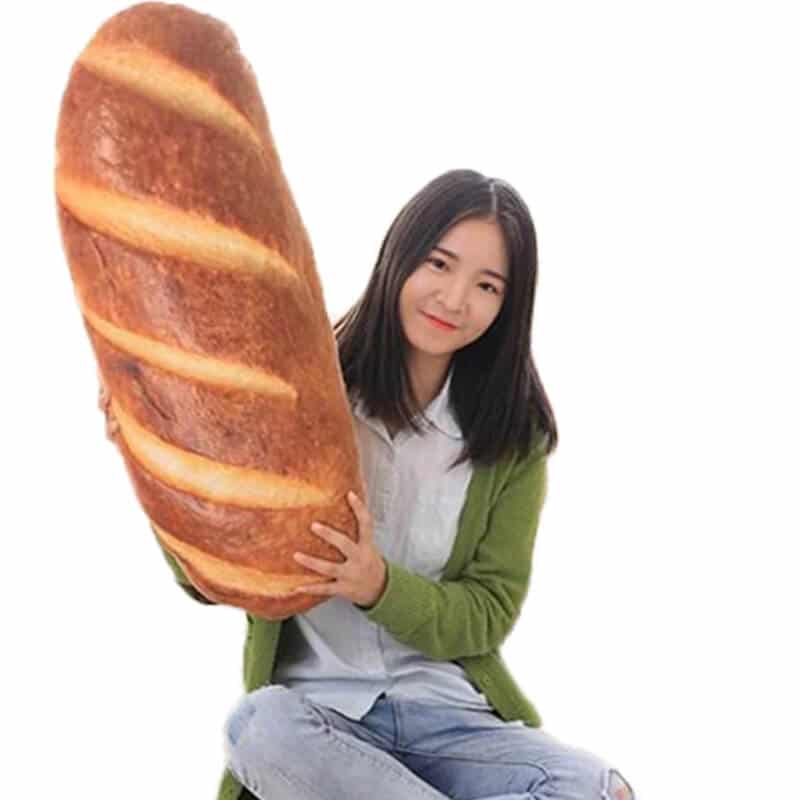 Who doesn't love bread?
An oversized 3D Bread Plush Pillow on the other hand, may be an acquired taste. This pillow will certainly spark some conversation around the dinner table after the White Elephant gift exchange!
With over a baker's dozen of options—including bread and sausage, a waffle, a cookie, a cheeseburger, and more—you'll be sure to find the perfect gift to get a rise out of the group.
Shop for other fun gift ideas and use AliExpress promo codes from Giving Assistant.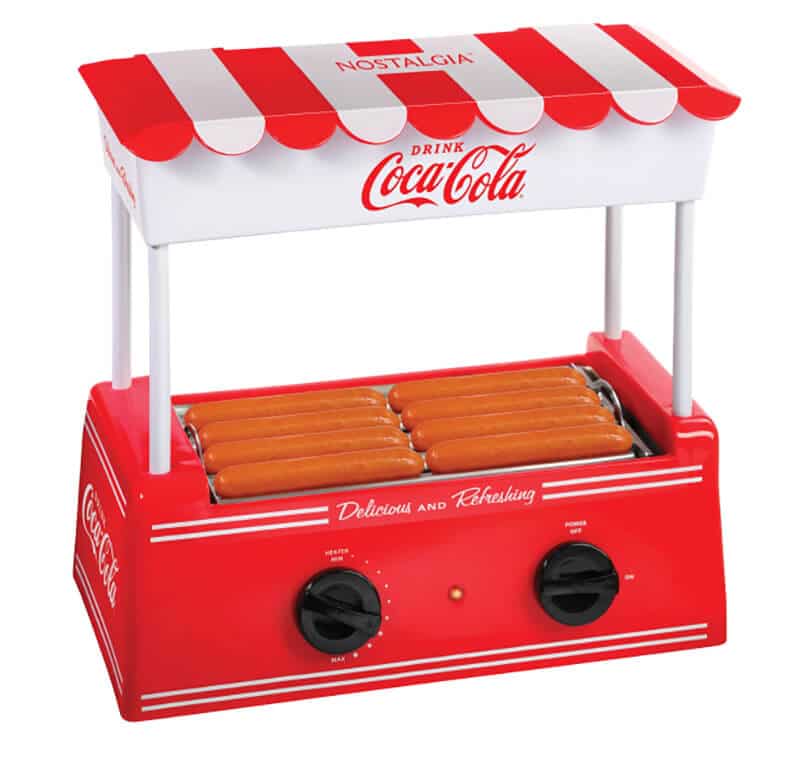 This Hot Dog Roller and Bun Warmer by Overstock is fun, unique, and incredibly practical. By cooking up to 8 hot dogs in minutes and simultaneously warming the buns, this gift will keep the game rolling.
Not a fan of hot dogs? This also works for breakfast sausages, turkey dogs, taquitos, or egg rolls.
Find other great deals, discounts, and coupons when you shop at Overstock with Giving Assistant.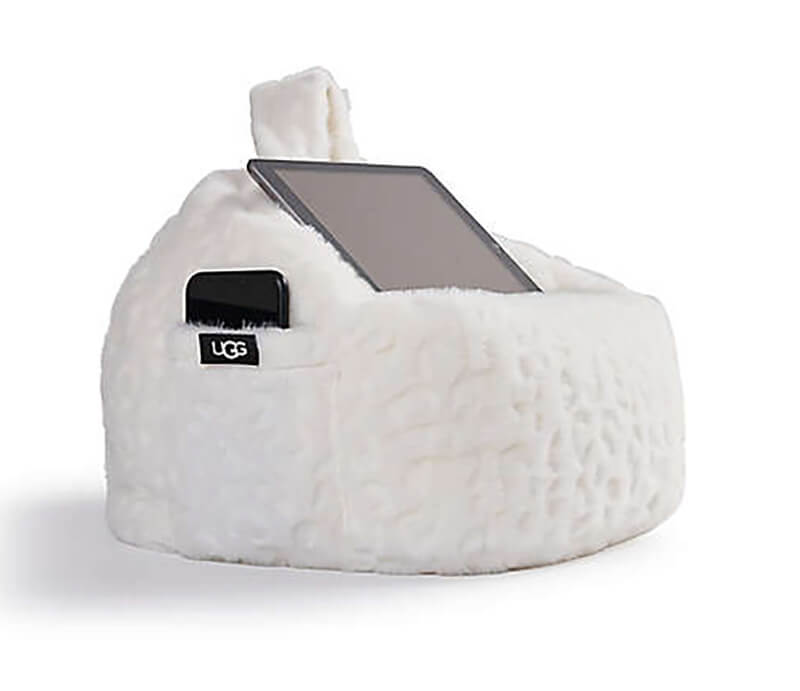 Perfect for holding tablets while you watch and lounge, these UGG Miley Mini Lap Poufs are going to be fought over by the lazy members of the group.
With a conveniently flat surface made for propping up laptops, tablets, books or any mobile device, this pouf is made for relaxing and comfortable alone time. Complete with a side pocket for extra storage, the recipient of this gift will be able to do everything while doing nothing!
Don't forget to use coupons when shopping at Bed Bath & Beyond.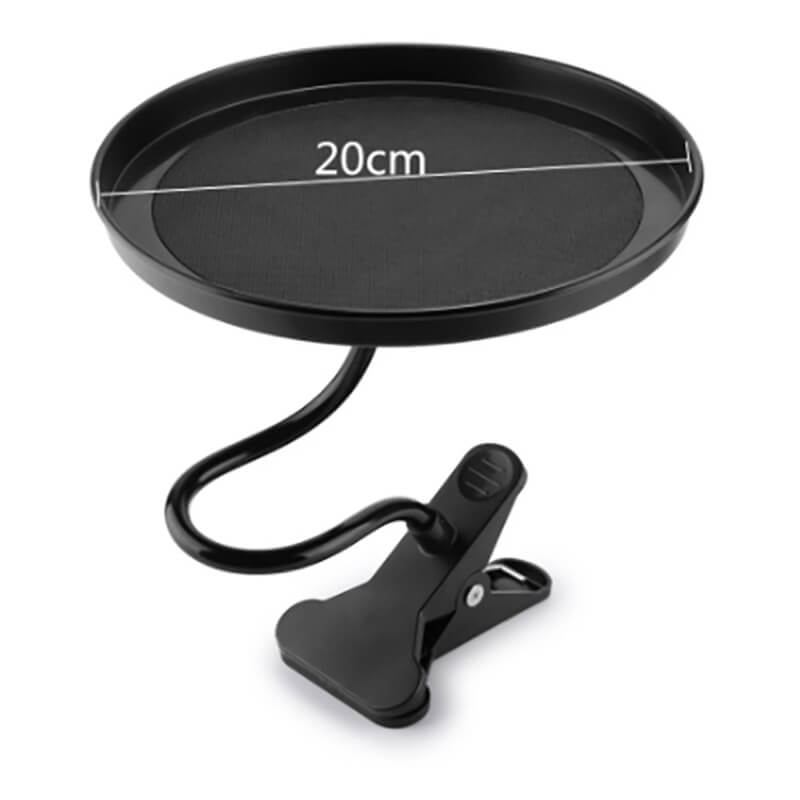 We all have that friend that is always eating in the car. Well, let's hope they get stuck with this Car Food Tray during the gift exchange!
This tray clamps to seats, cup holders, armrests, and more, allowing you to grab and eat your favorite fast food on the go. Made with strong yet bendable wiring, you can easily move the tray to sit perfectly where you see fit.
Find promo codes and deals when you shop for other fun gift ideas at AliExpress through Giving Assistant.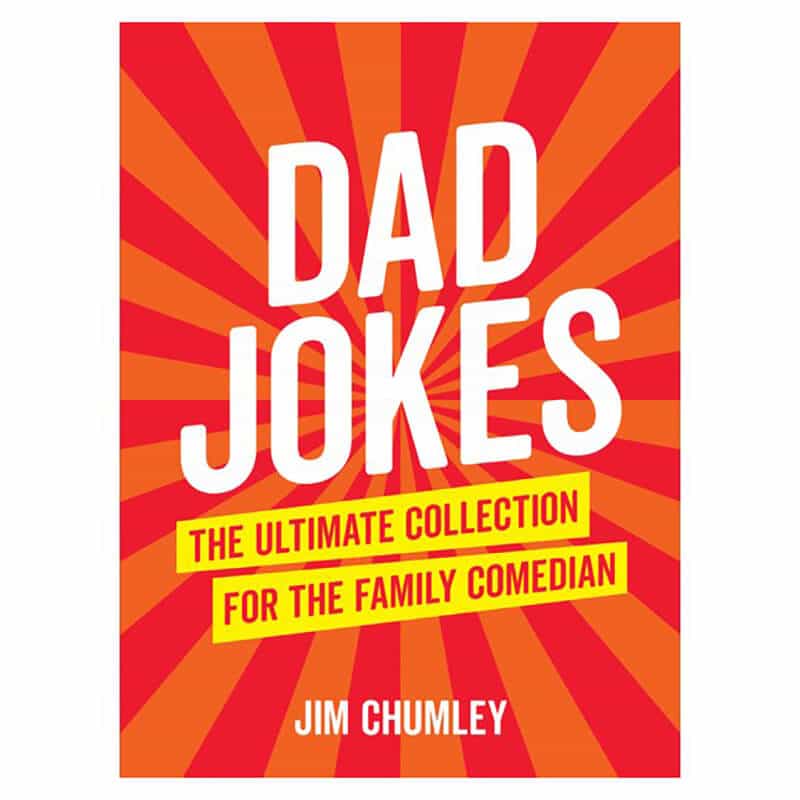 Some jokes just never get old! Then again, some do. For those instances, what's better than an entire book of Dad Jokes?
A great way to keep the laughter going long after gift-giving has come to an end, this book is complete with over 150 pages of corny jokes, puns, and one-liners.
Find promo codes and deals when you shop for books and other gifts at Walmart with Giving Assistant.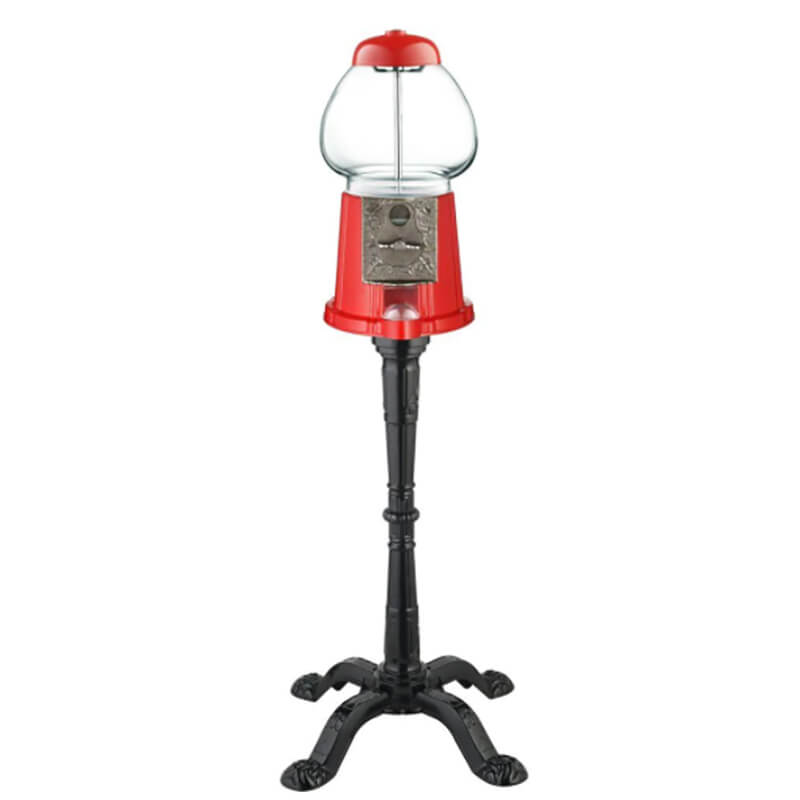 People are attracted to gifts that remind them of their childhood. This Vintage Gumball Machine does just that. Complete with the working coin slot, the winner of this great gift can choose to charge gumball-requesters or teach them the instructions for a free spin.
Shop Home Depot for other great gifts with Giving Assistant for additional deals and coupons.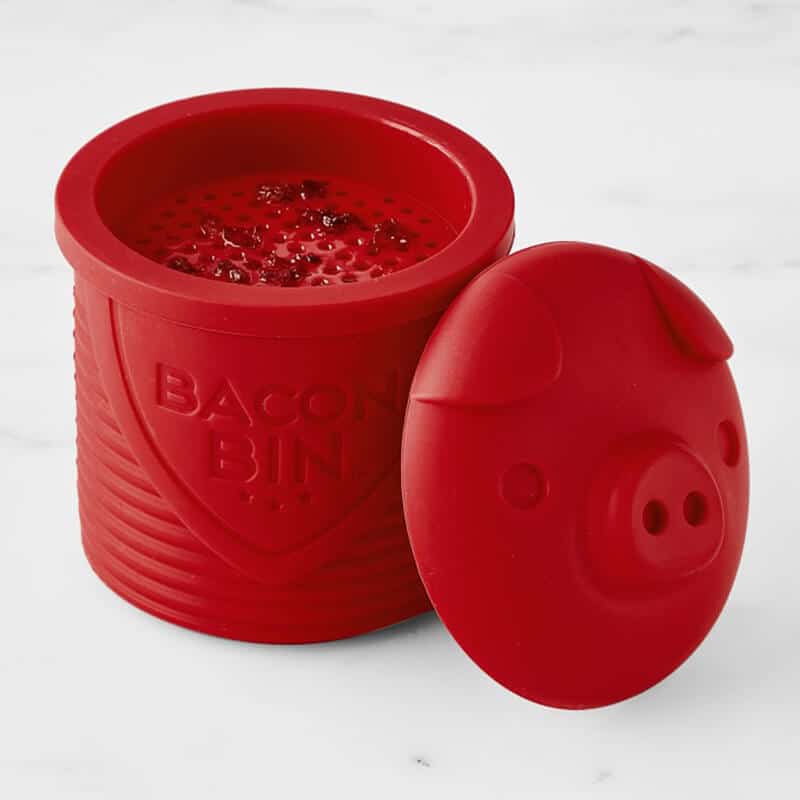 Here's another unique yet incredibly practical gift to put in the White Elephant gift rotation. This Bacon Bin Grease Container is a diamond in the rough. This multipurpose silicone container is meant to strain, cool, save/dispose bacon grease, or serve hot side dishes. The fact that it resembles a cute pig is just an added bonus.
Start shopping at Williams Sonoma with Giving Assistant to find the best deals and coupons.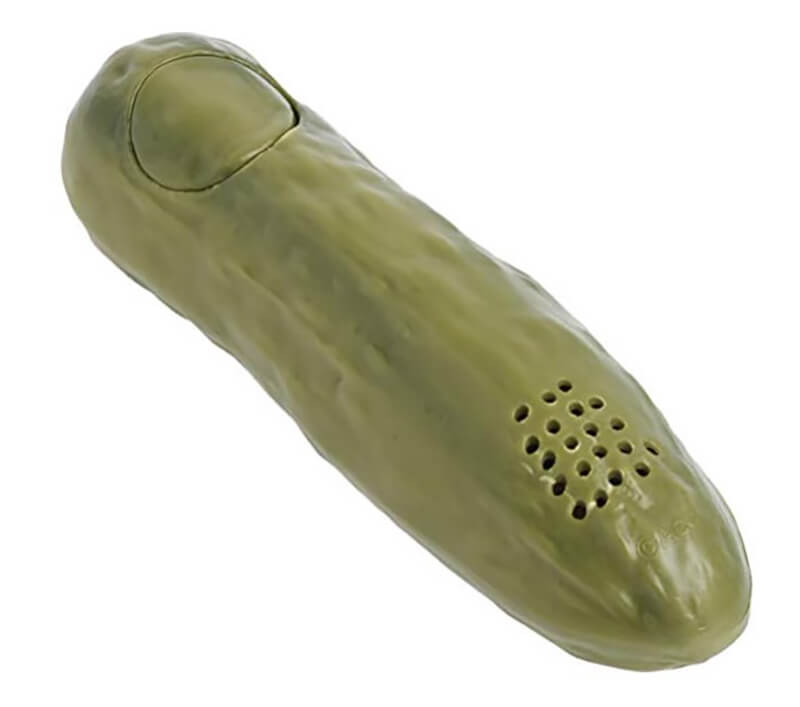 Don't forget: in a White Elephant gift exchange there has to be a few gifts that people are trying to get rid of… Why not be the person that brought one of them?
This Yodelling Pickle Musical Toy is hilarious and completely ridiculous, and will leave the participant feeling a little salty.
Find coupon codes when you shop for joke gifts at Walmart with Giving Assistant.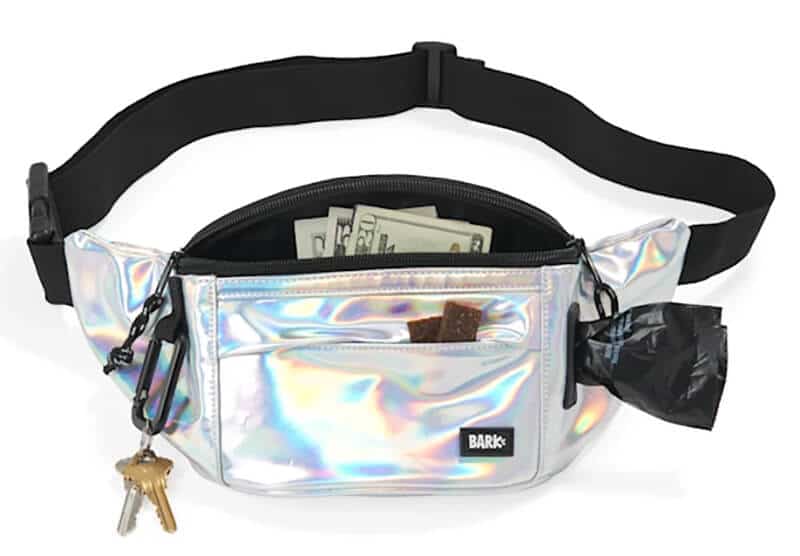 For those in the group with dogs, the BARK Beach Bum Fanny Pack is the gift party-goers didn't know they needed! As most dog owners can agree, too many times they are stuck with treats falling out of one pocket and doggy bags out of another.
There's a fashionable product that holds it all together. With multiple zipper compartments, a key ring, and a specific pouch to conveniently pull waste bags as needed, this fanny pack is perfect for any dog owner on the go.
Make sure to shop for your pets at Petco with Giving Assistant to get great deals and coupons.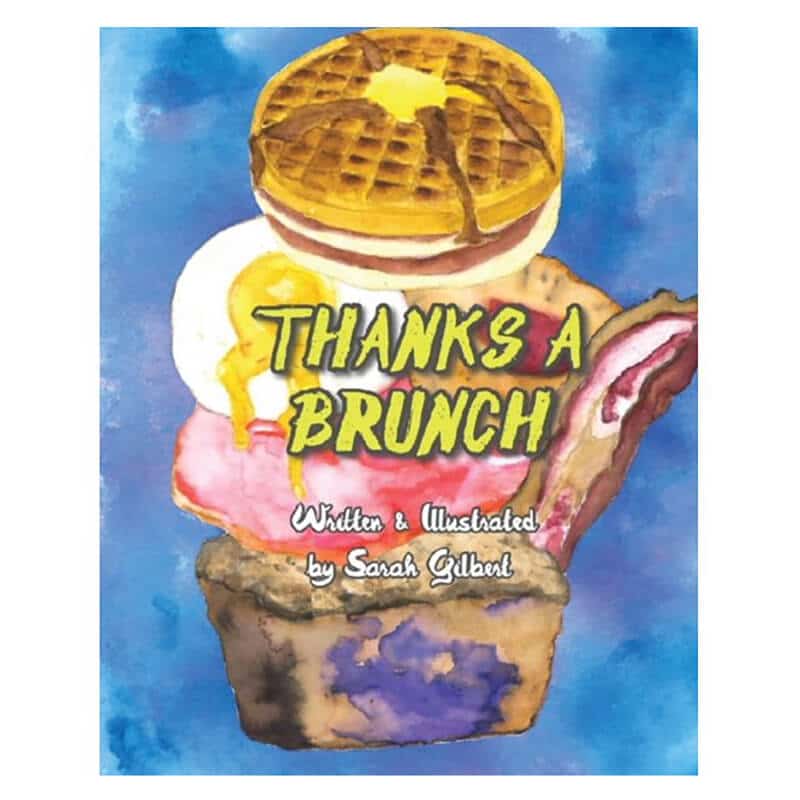 What's better than a book of recipes that comes with funny anecdotes and illustrations? This holiday season, bring a gift that's incredibly tasteful!
From Crab Cake Benedict to Apple Fritter Loaf, this book will be sure to take anyone's culinary skills to the next level.
Giving Assistant shoppers can enjoy deals and coupons by shopping for books and other gifts at Walmart.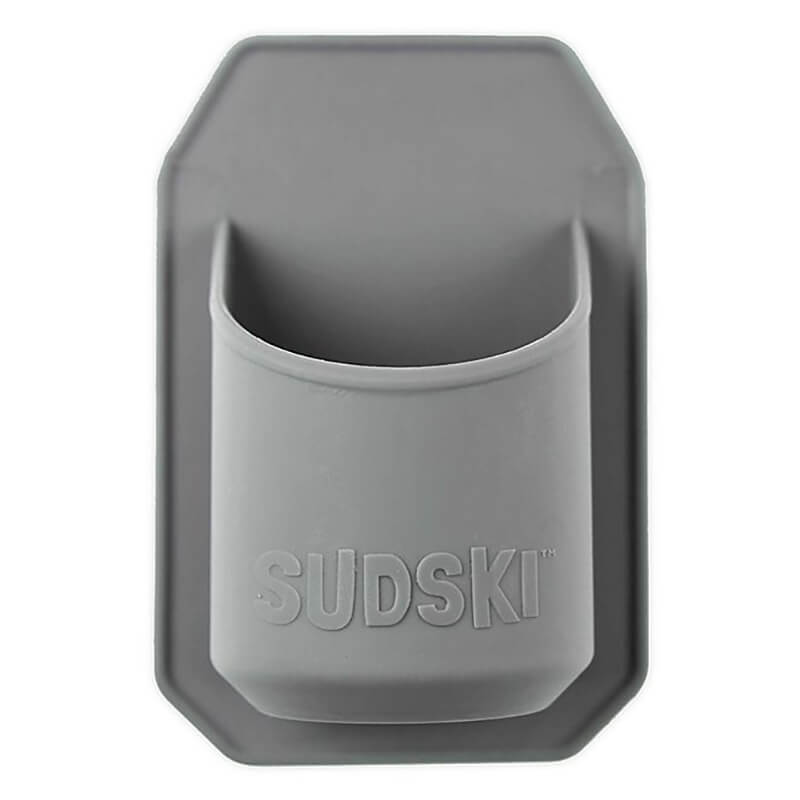 Some gifts are just too good to pass up, and this 30 Watt Sudski Shower Beer Holder is one of them. Any party goer that is a great multitasker is going to love this gift for times that they're in a hurry or simply want to enjoy a nice shower beer.
Made out of a water-resistant silicone material, this beer holder comes in black, gray, or navy. By pairing this great gift with a nice six pack, it'll be sure to get passed around the circle like a cold pitcher of beer on a hot day.
By shopping with Giving Assistant, you can find additional coupons and deals when shopping at Bed Bath & Beyond.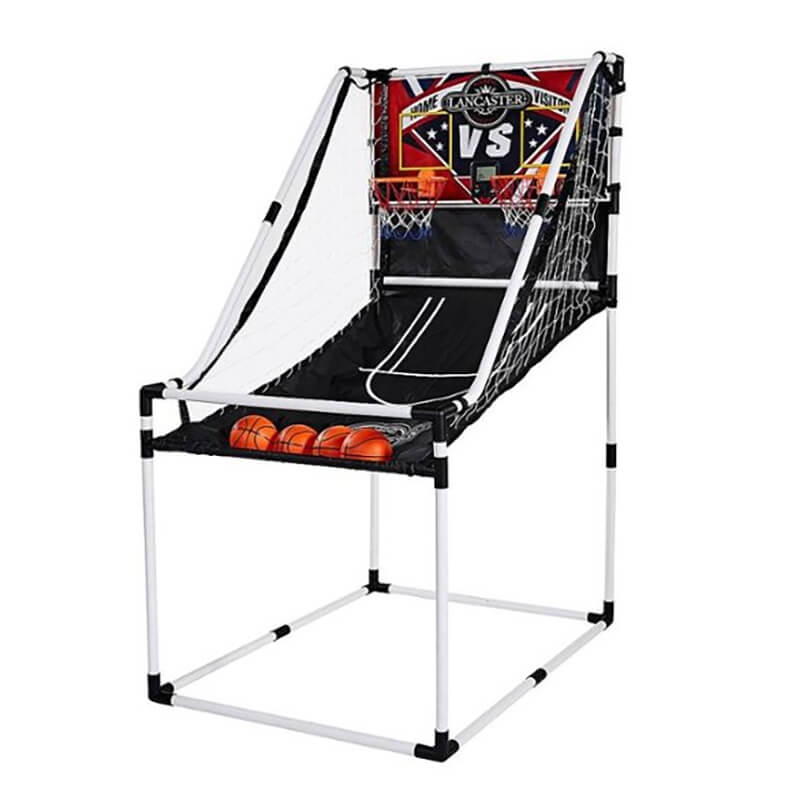 Since we're all still kids at heart, this Indoor Arcade Basketball Dual Hoop is going to spark some competition in the gift exchange! Perfect for any man cave or she-shed, this gift is sure to score big points with your friends and family.
Complete with a solid one-inch backboard, and a side net to catch missed shots, this set is sturdy enough for the largest and serious athletes and small enough for children.
Find additional Best Buy coupons when you shop with Giving Assistant.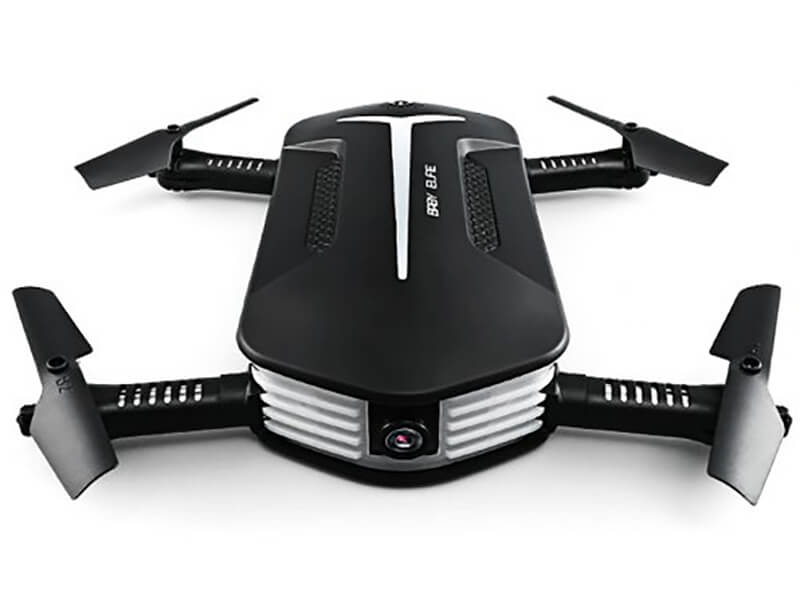 It doesn't matter how old you are, everyone loves to play with remote-controlled toys. This Mini Baby Elfie Foldable RC Drone at GearBest is a great gift for all the tech nerds in the group.
Believe it or not, this RC drone can travel well over 300 feet and folds up to fit in the palm of your hand. It is also equipped with a WiFi camera for beautiful pictures and videos, and an easy-to-navigate app interface to help you view the drone's flight.
Don't forget to check out Giving Assistant for all the best GearBest coupons.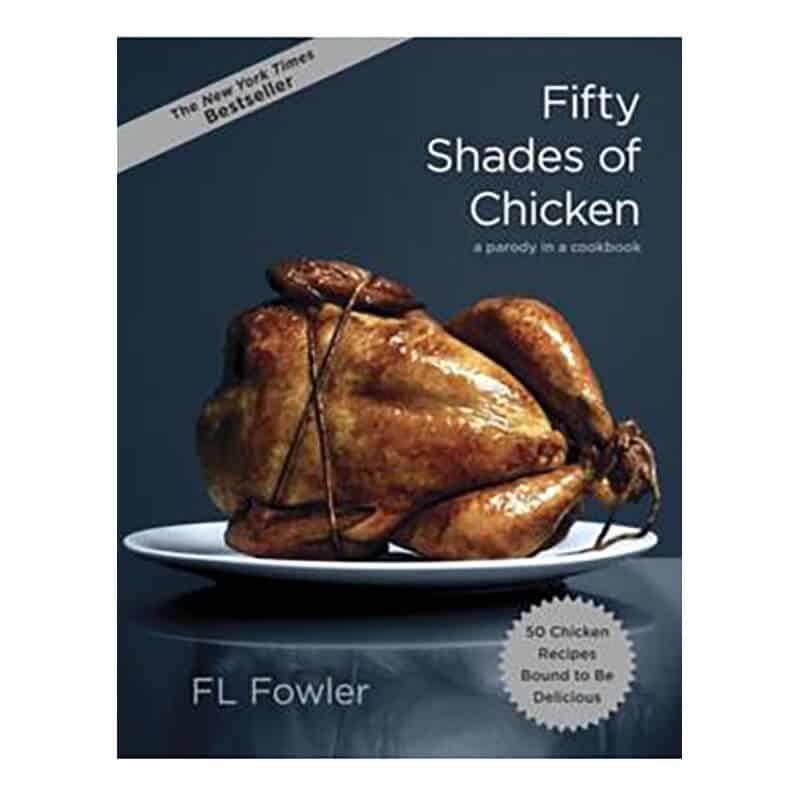 Just when you think you've seen it all, someone comes out with the most interesting parody cookbook ever. Inspired by the Fifty Shades of Grey trilogy, this Fifty Shades of Chicken Cookbook will be an absolute hit at the White Elephant party.
With 50 recipes delivered in a seductive storyline format, this is not your ordinary cookbook. Its memorable tips and revealing images will leave everyone's mouth-watering.
Find deals and coupons when you shop for books and other gifts at ThriftBooks with Giving Assistant.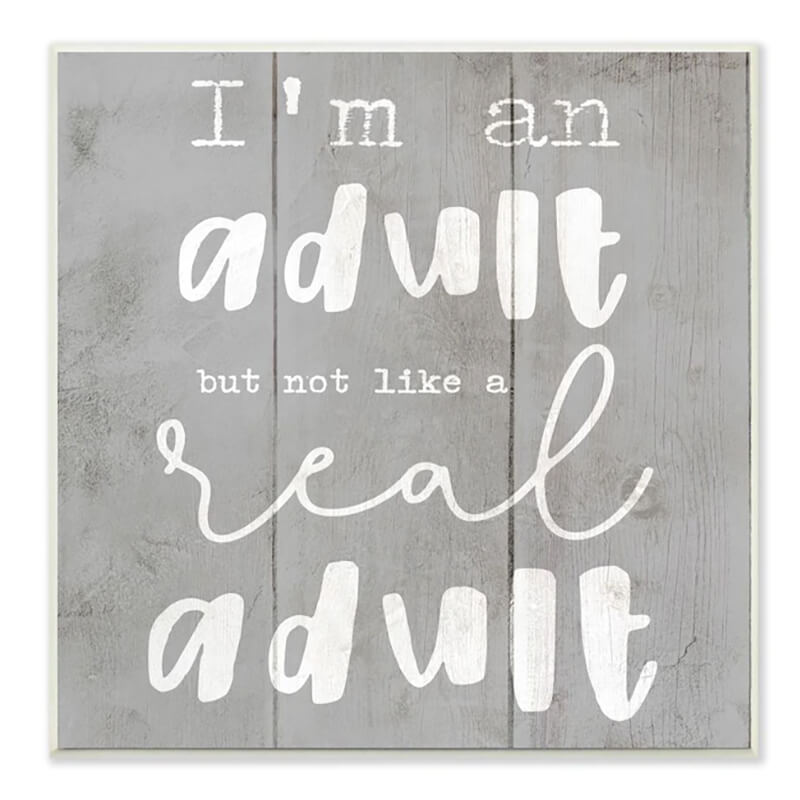 Sometimes the best gift is something that everyone can relate to. This Adult Funny Word Wood Textured Design sign does just that. With plenty of different sayings to choose from, you'll be able to find the right wording to fit the majority of your crowd.
These 12'' x 12'' wooden signs are a great gift to add a little personality and some humor to anyone's home.
Find the best Lowe's coupons and deals just by shopping with Giving Assistant.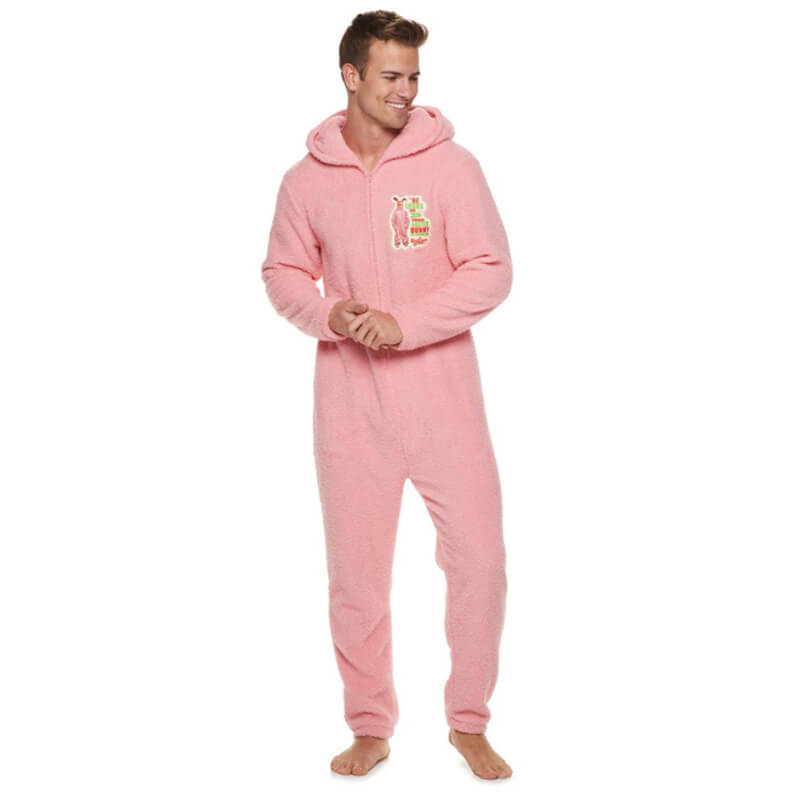 What's a White Elephant party without some sort of mention of our favorite holiday movies? These A Christmas Story Hooded Fleece Bunny Suit pajamas are a great way to tie in one of the most famous Christmas movies with a great gift.
These soft microfleece jammies have a hood, long sleeves, and front zip to ensure whoever ends up with them is going to be VERY comfortable.
Giving Assistant shoppers can find all the best Kohl's deals and coupons.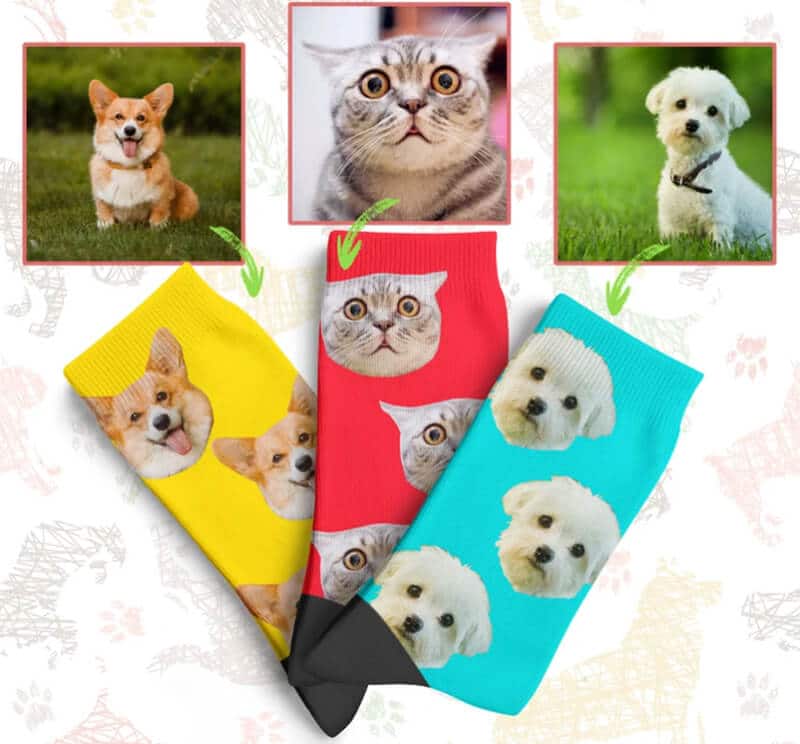 Give them something to remember you by! If you're looking for a unique gift idea, then this is it… Customize a pair of socks to feature your face, your friend's face, or even a pet's. Whether this becomes the gift that everyone tries to get rid of, or the gift that everyone wants, it will surely get some laughs.
Find the best deals and coupons at Etsy simply by shopping at Giving Assistant.
Frequently Asked Questions
Is a White Elephant game just a gift exchange?
A White Elephant gift exchange isn't just a swap, it is also a competition. People want to take the best gift home. Though they usually get stuck with the most ridiculous one, it all depends on luck, chance, and instinct.
What's the point?
White Elephant gift swaps are a bonding experience and should be fun and entertaining. The game is still going to get competitive (it's supposed to!) but don't forget to enjoy the experience.
What are the rules of a White Elephant Swap Exchange?
Though most parties incorporate some of their own twists and add "house rules", the main idea of a White Elephant gift exchange tends to stay the same.
1. If you want to play, bring a single wrapped gift
The only way everyone gets a gift is if everyone playing BRINGS a gift (usually within a predetermined budget).
2. Display gifts for all to see
Lining the gifts up or displaying them in a semicircle is an easy way to make sure each one is seen. Also, standing with your gift is a fun way to know who brought what.
3. Select a gift opening order
The most common way to select an order is by drawing numbers from a hat (lowest goes first), but everyone has their own system… whatever works for you!
4. Whoever selected #1 gets to choose a gift
#1 gets the pick of the litter!
5. Player #2 either select a wrapped gift from the pile, or steal an unwrapped gift that has already been chosen
Now the fun starts. If you see something you like, feel free to go after it! Then that person has the opportunity to either keep their new gift or open a wrapped one.
Or, to start your turn, you can choose to open an unopened gift.
A gift can only be stolen once per turn, and only three steals per turn except for the final turn!
6. When everyone has had a chance to either open or steal, #1 gets to pick from all of the opened gifts.
Since #1 had no option but to open a wrapped gift, they get a chance to pick from all the opened gifts and start a final round of stealing.
How Does the Game End?
The game is over during the final round once someone refuses to steal a gift and wants to keep the gift they have.
Popular White Elephant Variations
1. Three Swaps and You're Out
Usually, with much larger groups, you can decide to add a rule that if a gift is stolen or a person has a gift stolen from them, they are out of the game. The gift will stay with the last person holding it and can no longer be stolen from.
2. No Extra Swapping
In this case, it's not good to get #1. Once the last number has landed on the gift and that round of swapping is over, the game is done.
3. Story/Poem
Rather than ending the game on a specific turn, participants continue to trade, but through instructions given to them through a holiday-themed poem or story. When the story is over, so is the game.
4. Have Fun With It
These rules are more like guidelines. It's your party, so add any fun elements you would like to make the game interesting!
Types of White Elephant Gifts
Every year people find a new way to shock their friends and family. If you want to be the gift giver people are talking about, follow some of these helpful tips when deciding on a gift.
1. Funny
Sometimes that best gift is the one that no one wants, but keeps talking about! While shopping, if it makes your stomach hurt from laughter, it's probably a good one!
2. Nice
On the other hand, the gifts that people want are going to be traded for the most! A well-thought-out gift will add a little more competition to the game.
3. Weird
It's always good to show up with something people have never seen before. If it's a crazy toy or a unique piece of art, people are going to want it (or not).
4. Have Fun With It
Find something nostalgic or personal. Sometimes bringing stuff that reminds people of their childhood or is family-oriented will make the gift a hot commodity.
Other Christmas Party Gift Ideas You Might Like