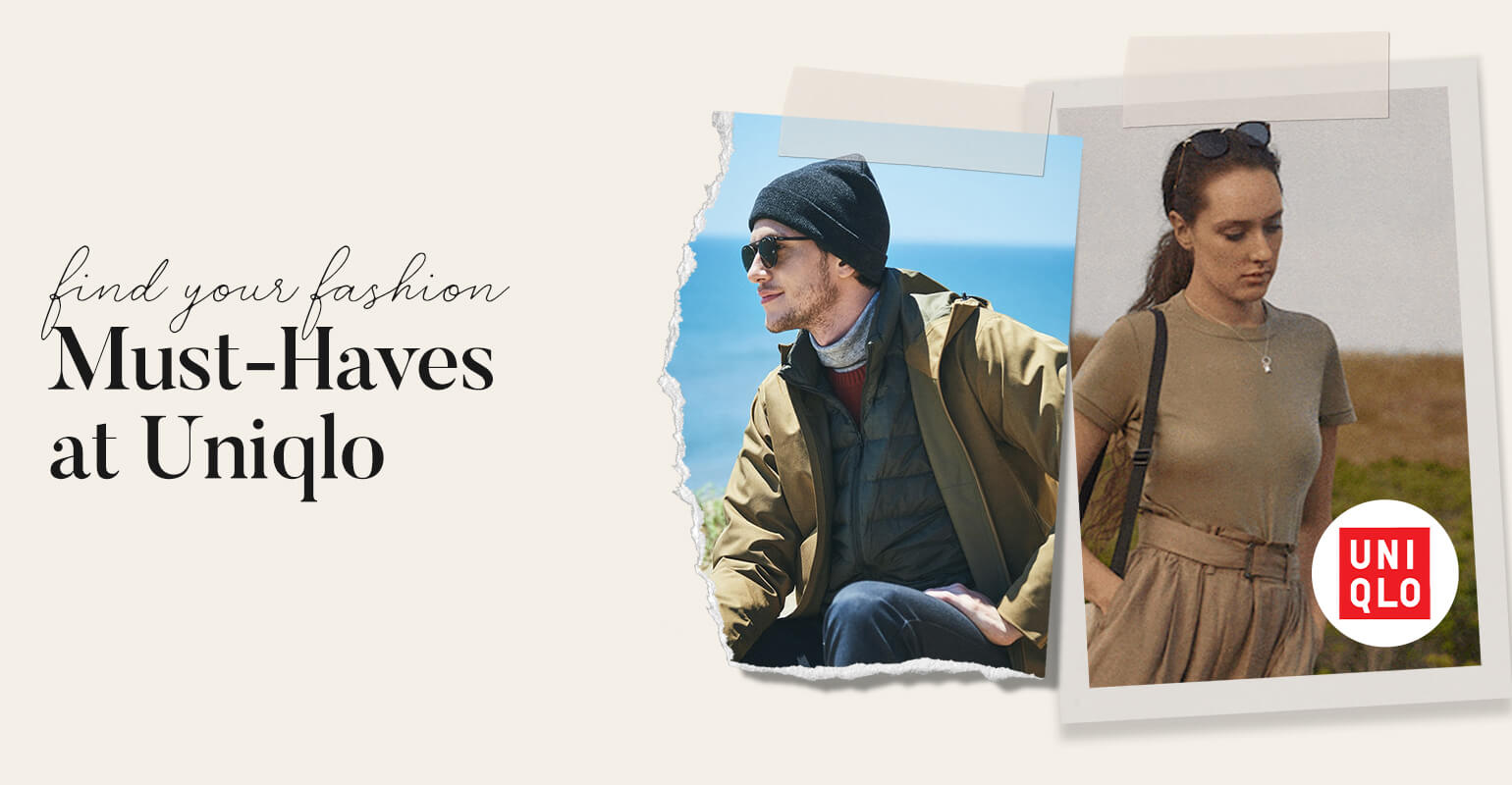 Uniqlo is known for its on trend, simple but quality and affordable collection for men, women, kids and babies. Find out what we love here!
Uniqlo is known for its on trend, simple but quality and affordable collection for men, women, kids and babies. Find out what we love here!
What's not to love at UO? There's so much to choose from you might need an Urban Outfitters Gifts list!
Yes, Lacoste is still cool. And even better, they strive for quality and giving back! Find out why we love them and how you can save the most at Lacoste!
There's something so transformative about putting on jewelry. It has the power to elevate an outfit, communicate your personal style, and make you feel ready for the day — especially when working or learning from home. But jewelry is often either too expensive,...
Nisolo is an ethically minded, B Certified shoe & accessory marketplace. Learn why eco-concious shoppers with superior fashion sense choose Nisolo.
Here are our picks for the best shoes for kids – whether they are zooming or heading back to the classroom. These kid shoes are a hit with kids and your wallet too.
What started as footwear for sports and other exercise has evolved into a fashion staple in every man's wardrobe. Today's sneakers are astoundingly versatile in color, function, and style (from athletic to business-casual), which makes it quite challenging to shop for...
A man benefits from owning at least five pairs of shoes (think sneakers, slip-ons, dress shoes, and boots) to wear at casual-, business- and formal occasions. Get the best shoes for men and save with promo codes and cash back!
Glossier just restocked this favorite balancing Super Pure serum. If you've been waiting patiently to try Super Pure, now's the time. Read the reviews first!
Are you more of a cherry red or a millennial pink? A pool blue or a neon peach? (With the rainbow nails trend perfectly on point for Pride month, do you even need to choose?) There's something so uplifting about a pop of color on your toes. And with warm weather...
Learn how to DIY manicure here! Get tips and suggestions and all the tools you need for your best DIY at home manicure!
The Spring Harvey Nichols sale is on now! Anyone working on their spring closet "edit" has to get in on this—especially if you're looking to replace your old clothes with both timeless "capsule" pieces, and some high-end trend-setters. Shop must-have designer fashion...
Women are behind many successful and growing companies. In fact, according to SBA.gov, there are more than 11 million woman-owned businesses in the U.S. That's 38% of all U.S. businesses! That means women are supporting nearly 9 million jobs and generating annual...
if you've been searching for sustainable clothing brands that you can support, look no further. These are the top 17 ethical brands for you.
What is Glossier? Glossier specializes in makeup, skincare products, and even fragrances for people who want to let their true beauty shine through. With products like cheek stains and glowy, sheer foundations that even out skin tone without hiding your...
Dewy skin is in! Do you know the refreshed sheen that covers your face right after a shower or facial? That comes courtesy of natural oils that reflect light and create a radiance that, unfortunately, does not last as long as we'd like. That's where Glossier's...
Keep an Eye Out for the Hottest New Makeup Must-Have: Glossier's Brow Flick. From unruly-and-bushy to pencil-thin arches, eyebrow techniques and tools continuously evolve over the years. For instance, expect more people to abandon the "Instagram Brow" (a trend marked...
The Adidas UltraBoost running shoe has undergone its first makeover in nearly four years, and the highly anticipated reveal did not disappoint. A sock-like upper fit delivers some of the cushiest runs ever reimagined. To experience energized strides with every step of a run, shop Ultraboost 19 at Adidas.com for footwear that truly makes a difference.
Athleta worked for over a year to develop a more accommodating option for breast cancer fighters that not only fit comfortably, but also exuded confidence and looked just as fabulous.
To enjoy healthy, natural, glowing skin, you'll need to step up your skin care routine from the inside-out! Check out these beauty tips and Avon's Anew Clinical Eye Lift Pro Dual Eye System for that extra glow.
A great day starts with great hair. With NuMe products, you're assured of having both. NuMe makes you and your hair look flawless with their quality haircare products. Ranging from hair straighteners to a wide variety of hair care products, NuMe is your one-stop-shop...
Brace yourselves, Winter is coming. However, these great Winter jackets from Backcountry for the whole family will make everyone feel warm when outside on a cold day. We've picked some of the best selling Backcountry jackets that not only look cool, but actually keep...
Founded in 2009, BH Cosmetics has made its home in sunny Los Angeles, California where it designs & develops its entire line of affordable makeup products perfect for professional makeup artists, makeup lovers and beginners alike. The company has gained traction...
More than any other time of the year, the holidays are a time to get fancy. From red carpet worthy gowns to classic LBDs, WHBM has dresses to suit all holiday fetes. Take your pick, then get ready for your moment in the limelight. Don't forget to grab your White House...
Here are our top picks for back to school outfits to help your kid make a comeback at home or at school, with a fashionable kick!
Let us simplify this for you: there are 3 types of 4th of July Nails. GlamorousClassyEffortless We have 6 designs perfect for any occasion. Add some drama to your look with bright colors and eye-catching stars and stripes. Or, keep it sophisticated with shimmering...
Tired of wasting summer days running errands? With these top 10 Summer styles for your family, you can online shop while lounging beachside. Freshening up your wardrobe for the new season requires a keen sense of style, an element of organization, and a frugal...
Making lip balm is quick and easy when you know how. It's also a useful and enjoyable homemade gift ideas for mothers day. I hope this tutorial will encourage you to try making some of your own! This DIY recipe was created to make a fairly solid balm, more like a...