Stay-at-home orders, closed gyms and recreation centers, and a general lack of physical activity has forced many of us to rethink how to maintain our health and fitness. As a result, many have developed at-home fitness routines. 
In this article, we will provide the best home gym equipment that is designed for any fitness level, affordable, and doesn't take up a ton of space.
Best Home Gym Equipment to try in 2023
Titan Fitness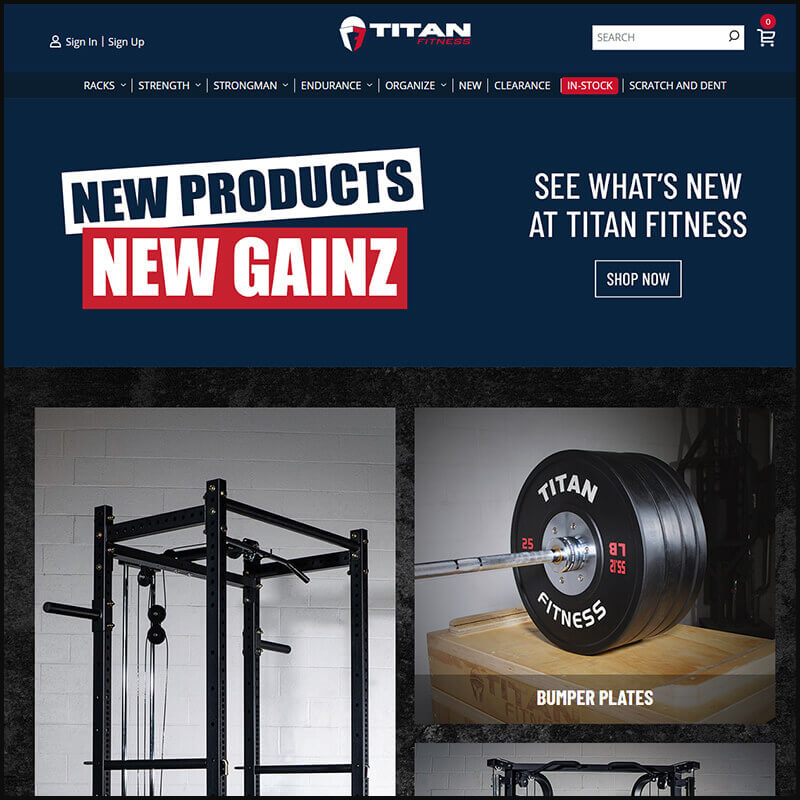 Titan Fitness offers a wide array of equipment for strength training, endurance, cardio, and even gymnastics to deliver a complete home gym experience. Regardless of whether you are looking for endurance- or strength-based exercises, Titan Fitness has you covered.
Titan Fitness offers: 
Benches
Free weights
Pull-up bars
Aerobic equipment
Boxing bags and stands
Kettlebells
Medicine balls
Plyo boxes
Sandbags
Titan Fitness also offers organization and storage solutions with an array of free-standing and mounted racks to choose from as well as Titan Fitness branded apparel and other merchandise. Titan Fitness also offers reasonable financing programs with fair rates and no repayment penalties. 
When you shop Titan Fitness through Giving Assistant you can earn cash back to save or give to a charity of your choice! 
Les Mills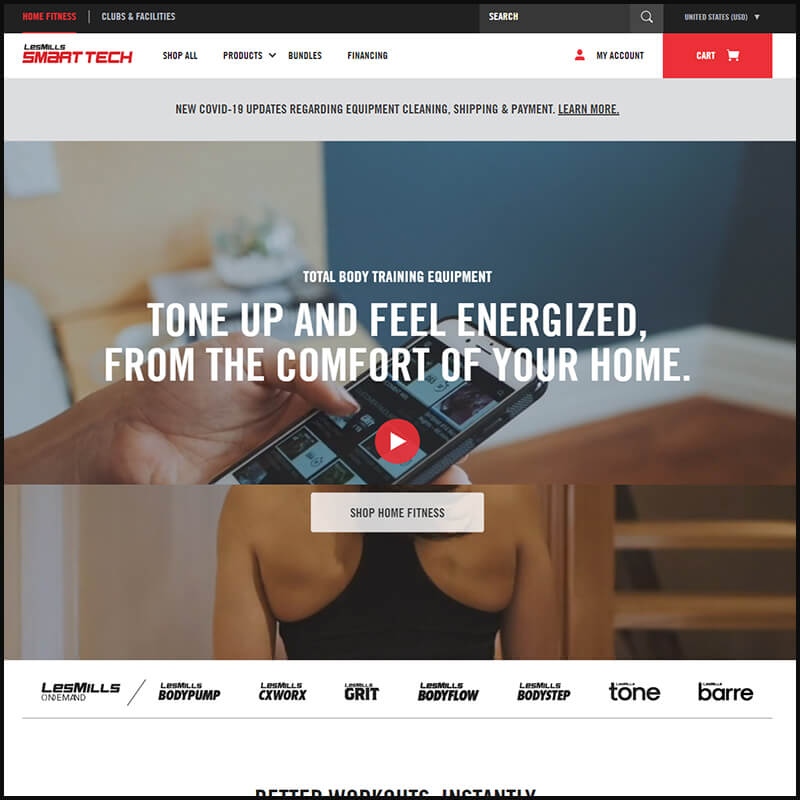 Les Mills delivers more effective at-home workouts with its SMART TECH product line and on-demand workout classes.
You can purchase SMART TECH products individually or in several bundled training packs, which include a resistance band, the SMARTSTEP dual-purpose cardio and strength platform, and MBX MAT designed for both yoga and dynamic, high-impact exercise. 
When you sign up for the Les Mills On-Demand plan, you'll receive access to over 800 workouts and 13 fitness programs that can be streamed from your TV, tablet, computer or phone. New workouts are added monthly so you can always try something new and change up your routine. PLUS—all SMART TECH fitness gear can be used during On-Demand workouts. 
Check out Les Mills via Giving Assistant for special deals and promotions.
Marcy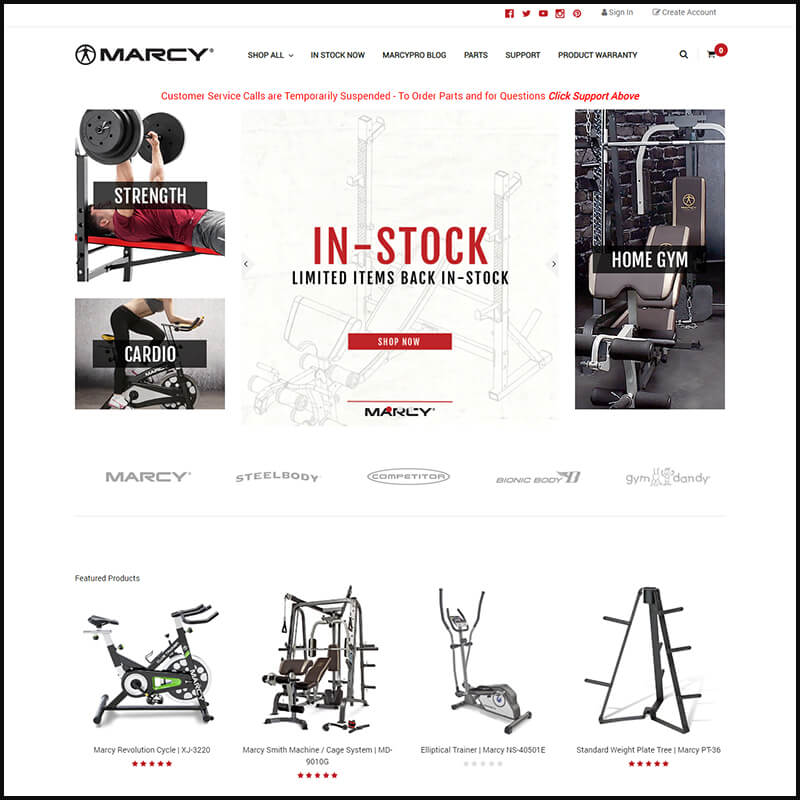 Marcy offers complete home gym solutions and cardio equipment for any fitness level. 
The Marcy Smith Machine home gym is available in four variations with different components to suit your needs. It is designed to stabilize motion, eliminating the need for a spotter when using heavier weights. Utilizing pulleys, a bench, and overhead bars, the Smith Machines allow you to bring the capabilities of the gym into your home and perform various exercises with a single piece of equipment and a few accessories. 
Marcy also offers its All-in-One Stack Home Gym. Available in six different configurations, the Stack Home Gym has a compact design great for smaller spaces. It is designed to target multiple muscle groups.
In addition to these popular home gym machines, Marcy offers cardio equipment, which includes: 
Exercise bikes
Elliptical machines
Step machines
Free weights
Racks
Benches
… and other accessories
Shop through Giving Assistant for exclusive offers on Marcy home gyms and equipment!
BodyBoss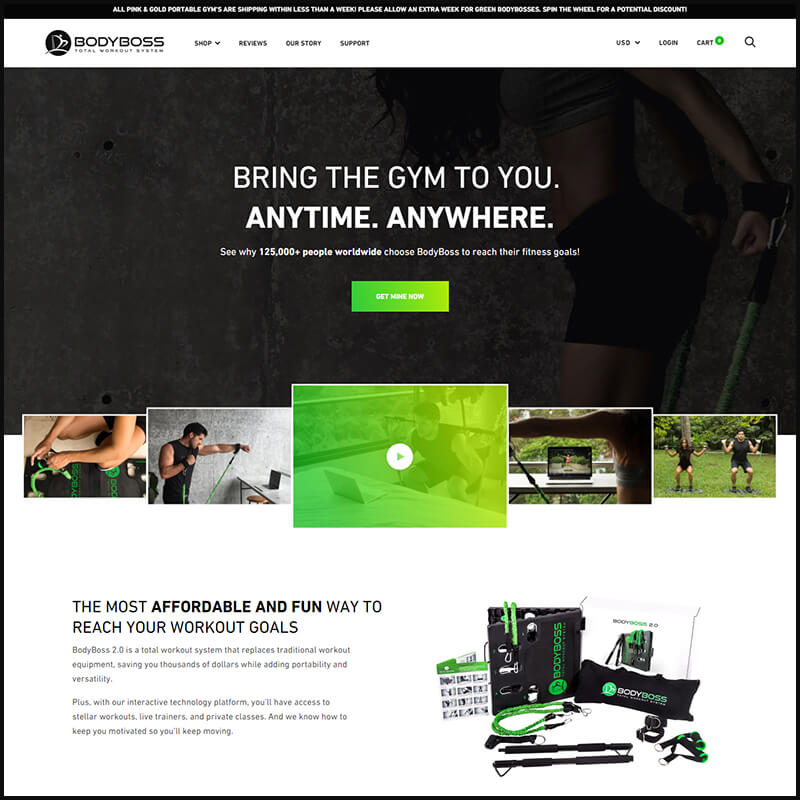 If you are looking for effective, quality gym equipment but have limited space in your home, BodyBoss has a solution. The BossBody 2.0 is a complete gym system that allows you to perform hundreds of exercises, including:
Abdominal exercises
Deadlifts
Lunges
Squats
The system includes the following:
Fold-up vector fit base (withstands up to 500 lbs of force)
Collapsible workout bar
One set of two handles
One set of two wrist/ankle straps
One set of two custom cloth resistance bands
A door anchor with ring
A durable accessories carrying bag
Weighing only 15 lbs, the BodyBoss 2.0 system is fully customizable and easy to store and transport. You can easily adjust the length and resistance of the bands and select from multiple anchor points on the base for your comfort and modify based on the exercise.
BodyBoss also offers additional accessories to compliment your workouts including an ab wheel, smart technology RepLoops, and extra handles and bands. 
You can earn cash back and give back to charity when you purchase the BodyBoss 2.0 System through Giving Assistant!
Motiv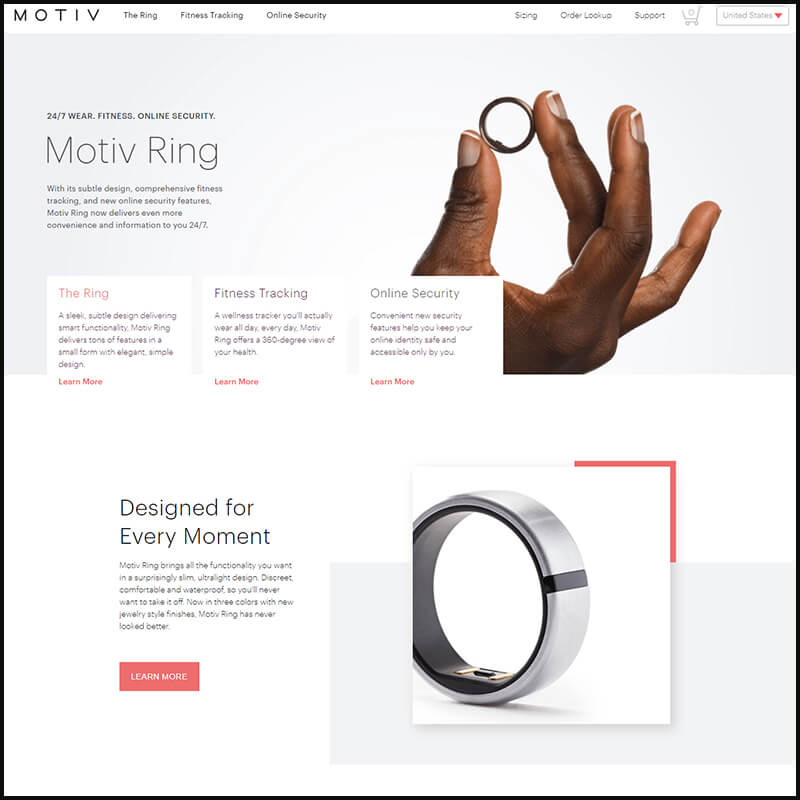 Looking for a more streamlined way to track your fitness activity? Motiv offers the Motiv Ring, which is a smart ring that tracks your fitness activities and can be worn 24/7. 
The Motiv Ring is designed to track the following health and fitness metrics:
Steps and distance
Exercise or active minutes
Heart rate
Activity types
Calories burned
Sleep duration
Sleek and stylish, the Motiv Ring is designed in lightweight titanium for durability and is available in seven ring sizes and three finishes: black, rose gold, and silver. The Ring is also waterproof and can be submerged up to 165 feet. The Ring allows you to set daily goals and targets to track throughout the week.
Misfit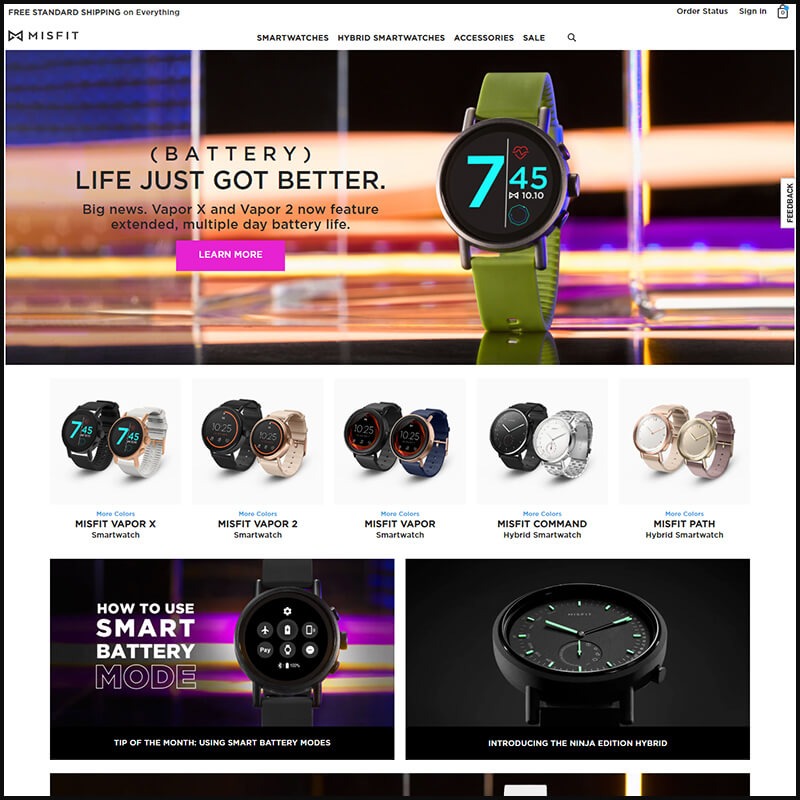 Button with link to product
If you prefer a more traditional wristband fitness tracker, Misfit offers a line of attractive smartwatches and hybrid smartwatches designed to track various fitness activities. 
Misfit is also available in a variety of styles, colors, and finishes to choose from. Depending on the model selection, some features include the following:
Access and control music
Google Play
GPS
Heart rate tracking
Notifications
Voice activities through Google
Sleep tracking
Various personalization features
Additionally, Misfits smartwatches and hybrid smartwatches have interchangeable watch bands. If you get tired of your smartwatch style, Misfit offers waist straps sold separately to change up your style at any time.
Purchase your Misfit smartwatch through Giving Assistant to earn cash back and give back!
Onnit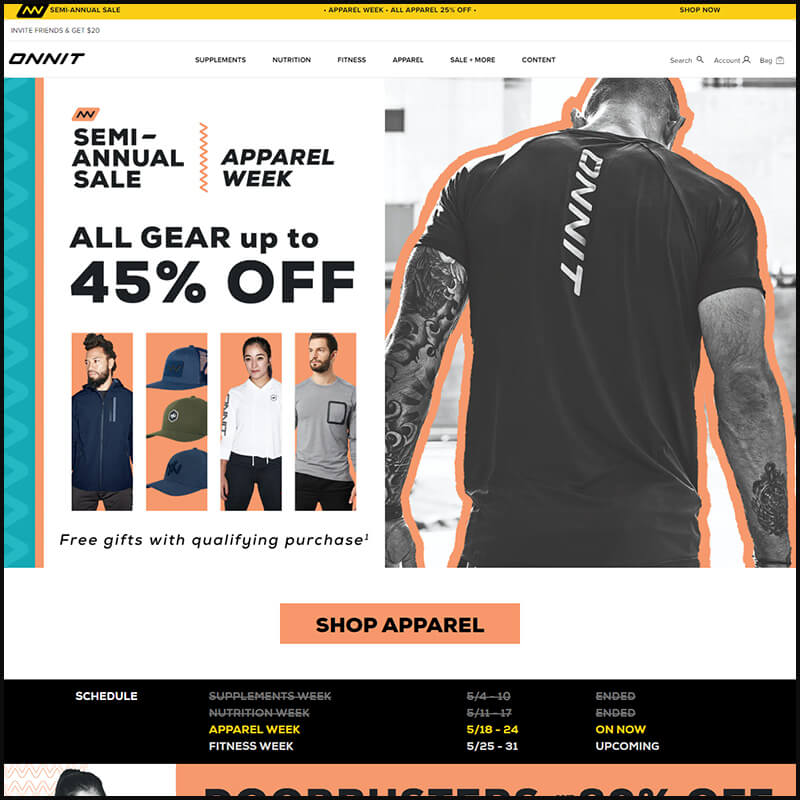 Onnit is the one-stop-shop of fitness—offering everything from nutritional products and supplements to fitness equipment and gear. Onnit takes a holistic approach with  physical, mental, and spiritual well-being and believes that giving people access to tools and knowledge will lead to a global movement for the good of all. 
Onnit's products are geared toward people at all fitness levels. They offer a unique, unconventional assortment of fitness equipment designed for strength and conditioning, including kettlebells, battle ropes, maces, and sandbags. 
Onnit also offers a six-week full-body, transformative workout program you can do in the comfort of your own home.
In need of workout apparel? Onnit carries a line of men's and women's outerwear and athletic apparel available on its website. Kickstart your fitness today and get access to coupon codes and special deals through Giving Assistant!
Shop Best Home Gym Equipment and Give
Giving back and helping others is more important than ever. You can support local charities and nonprofits while shopping home gym equipment, fitness gear, clothing, and more from your favorite brands with Giving Assistant. 
Make it even easier to shop, save, and give by installing the Giving Assistant Button browser extension, and never miss a great deal again.