Mental Health Awareness Month has been observed in May for over 70 years, providing a dedicated time to open up the national conversation on mental health and break the stigma of mental illness. But talking openly and sensitively about mental health is essential year-round, and there are many ways to contribute to advocacy, outreach, or awareness efforts. 
That's why we're highlighting these 7 brands for the initiatives they support or the work they do themselves to support mental health — and that's just one way brands are giving back. Shopping from the 7 brands below can also earn you cash back that you can donate to mental health nonprofits.
Let's shop for good: 
8 Brands that Support Mental Health (2023 Review)
1. JanSport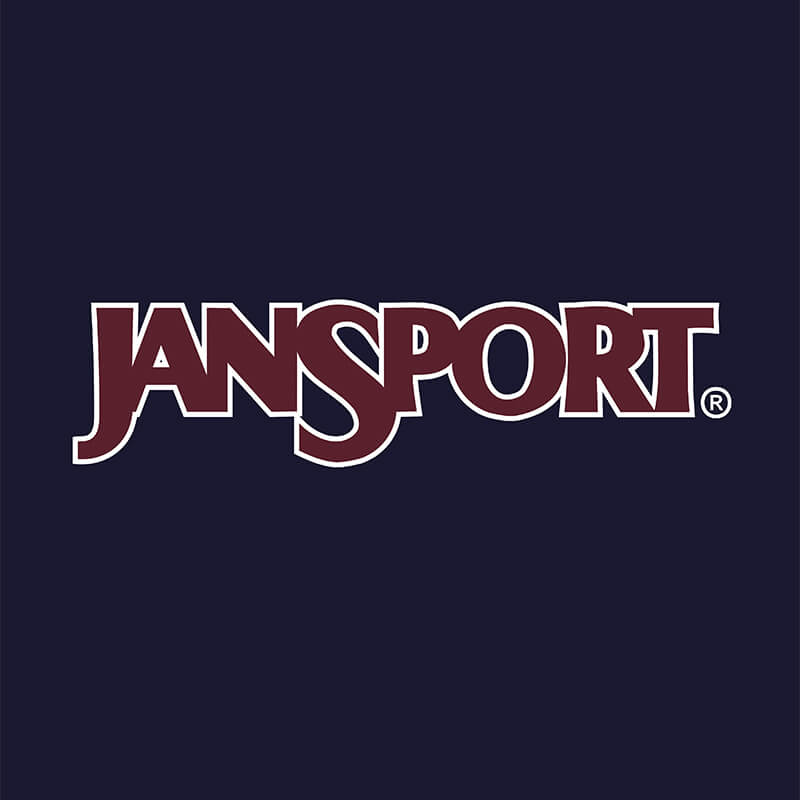 JanSport is a popular backpack and bag company known for their simple, instantly recognizable bookbags and no-questions-asked lifetime guarantee. Whether in school or out on the trail, you've probably seen backpacks just about everywhere.
How JanSport Supports Mental Health
JanSport started #LightenTheLoad, a campaign to help connect young people with mental health resources — especially under the heightened stress of the COVID-19 pandemic.
The company is featuring spotlight conversations with experienced therapists on its Instagram Live channel every Wednesday in May (with an archive available on their website's dedicated campaign page). 
JanSport has also published basic, yet engaging mental health insights from organizations like the National Alliance on Mental Illness (NAMI) and American Psychological Association on their site, along with information on crisis text and phone lines for help in emergency situations.

Earn 2% cash back from Jansport when shopping through Giving Assistant. Consider donation some or all of your earnings to your favorite mental health nonprofit.
2. Kenneth Cole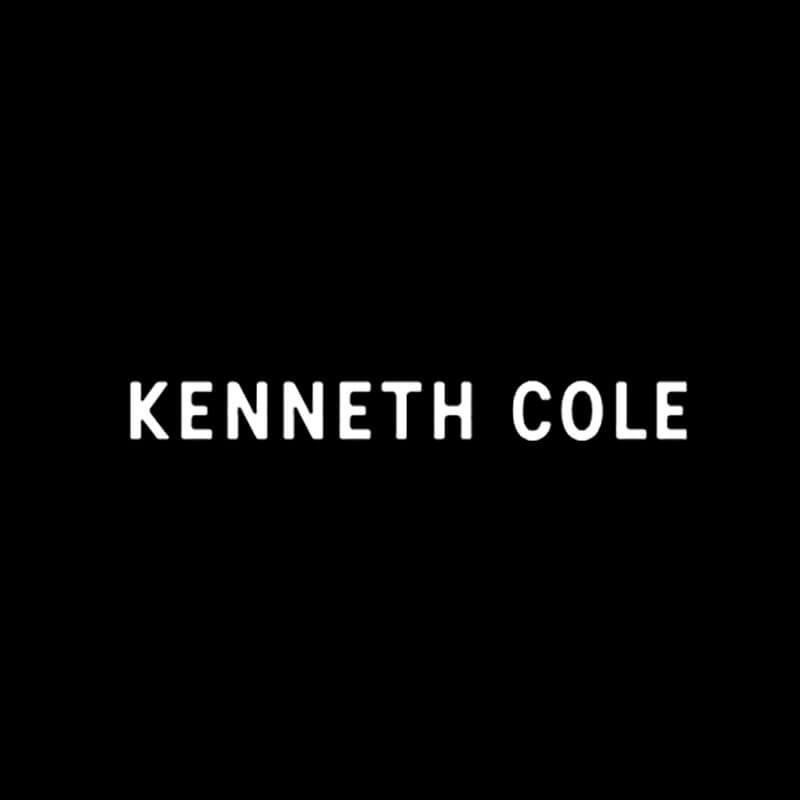 Kenneth Cole is a major American fashion house that sells clothing and shoes across several lines and price tiers. They also offer some bedding and bath towels. 
How Kenneth Cole Supports Mental Health
Founder and designer Kenneth Cole formed the Mental Health Coalition to work toward destigmatizing mental health conditions
The Coaliition works with mental health nonprofits like the American Foundation for Suicide Prevention, Bring Change to Mind, Child Mind Institute, Crisis Text Line, JED Foundation, Mental Health America, National Alliance on Mental Illness (NAMI), and The Trevor Project.
You can get 3% cash back at Kenneth Cole or enjoy great deals when you shop through Giving Assistant. Consider donating your savings to these critical mental health organizations. 
3. Ban.do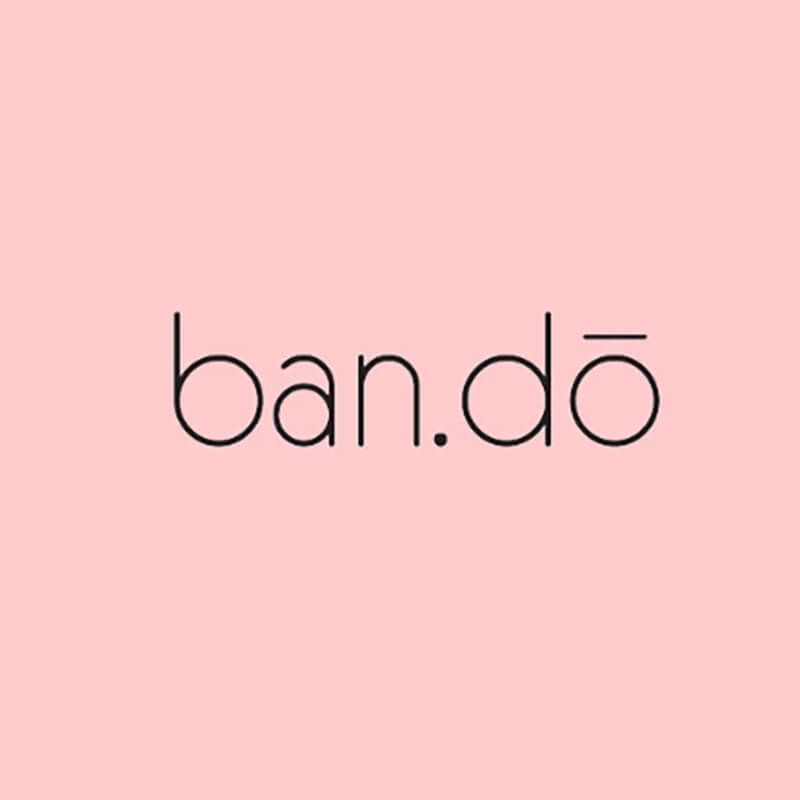 Ban.do is a lifestyle brand that sells clothing, accessories, and wellness items — often with messaging that promotes optimism and positivity. 
How Ban.do Supports Mental Health
One of Ban.do's notable "Feel Better" collections is Jen x Iconery, a set of necklaces designed by founder and mental health advocate Jen Gotch.
The necklaces feature "Depression," "Anxiety," and "Bipolar" word charms in rhodium- or gold-dipped brass — a cheeky and earnest way to open a conversation about one's experience.
100% of proceeds from these necklaces go to Bring Change to Mind, a nonprofit "dedicated to ending the stigma and discrimination surrounding mental illness." 
4. Lululemon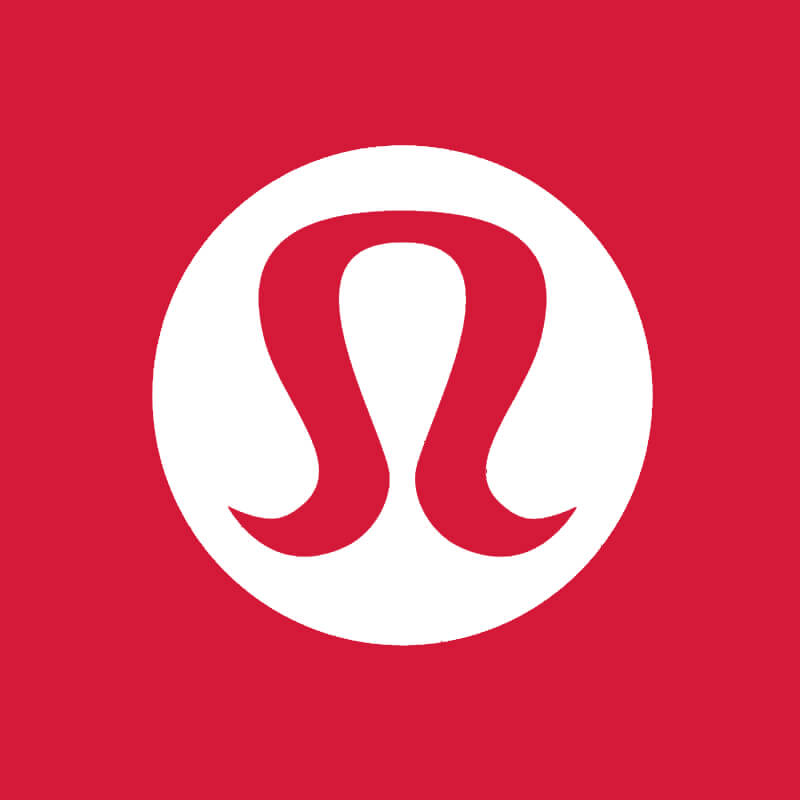 Lululemon is a brand that's become synonymous with leggings, but they also offer a variety of activewear and accessories for men and women.
How Lululemon Supports Mental Health
Lululemon created Peace on Purpose, a collection of meditation tools. 
Peace on Purpose includes workshops hosted by mindfulness leaders designed to help cope with anxiety, burnout, grief, and more — all of which may be exacerbated amidst this crisis
You can get 2% cash back and stay current with the latest Lululemon deals when you shop through Giving Assistant, Please consider donating your cash back to help support a mental health nonprofit.
5. Free People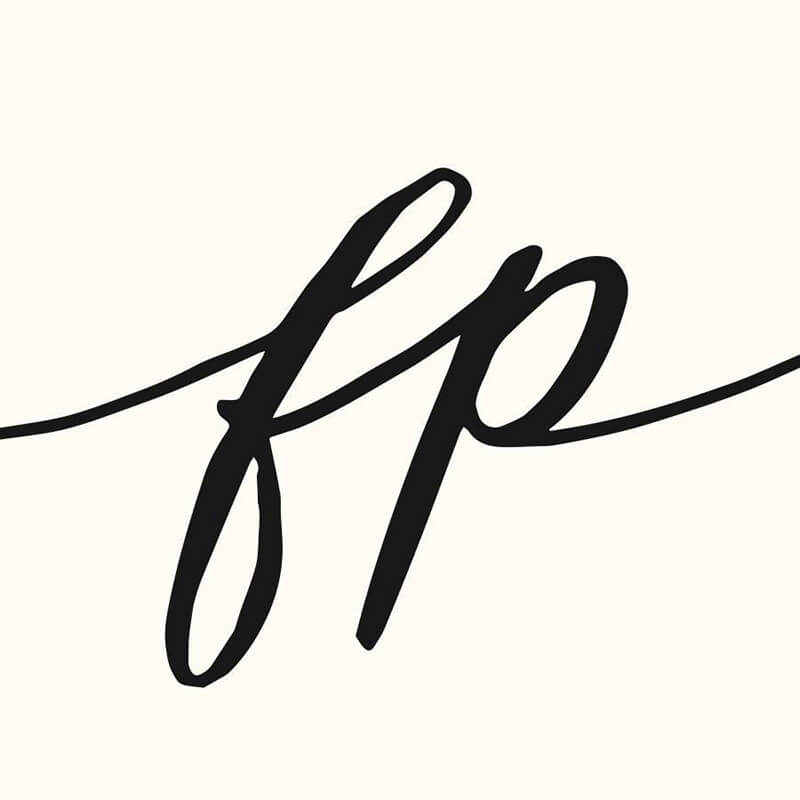 Free People is a women's clothing brand focused on bohemian style. The original Free People evolved into the larger lifestyle brand that is now known as Urban Outfitters, and later reemerged as a women's chain within URBN's larger portfolio of brands.
How Free People Supports Mental Health
Free People is a member of the URBN portfolio of brands, which has a dedicated Making an Impact branch for social good initiatives. 
One of Free People's efforts toward community and women's empowerment is their partnership with Girls, Inc., a nonprofit focused on supporting opportunities alongside personal and professional mentorship for women and girls. 
Girls, Inc. promotes discussions of and support for mental health and fighting stigma. President and CEO Judy Vredenburgh has called on the nonprofit's affiliates to join an effort to encourage adoption of trauma-informed policies in schools to appropriately meet student needs. 
Earn up to 3% cash back at Free People when you shop through Giving Assistant. Please consider using your free cash back to donate to a mental health nonprofit.
6. ACE Fitness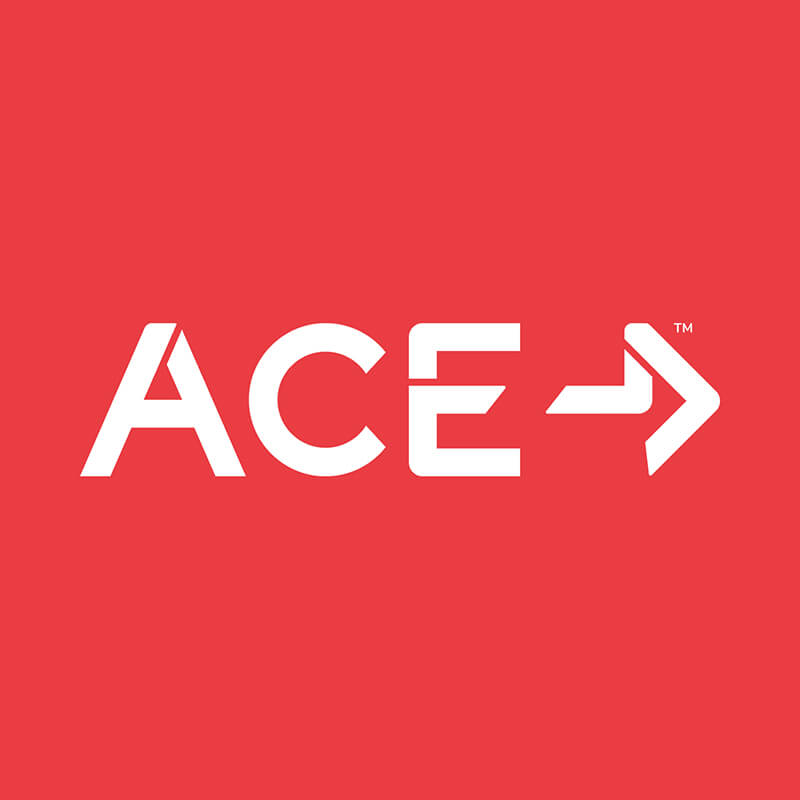 Exercise is not an instant solution to mental health challenges, but it does have an overall positive impact on our physical and emotional health. ACE Fitness is a nonprofit health coach certification organization that also offers exercise programs and courses. 
How ACE Fitness Supports Mental Health
Get the latest deals through Giving Assistant plus earn 8% cash back from ACE Fitness. Please consider donating some or all of your free cash back to a mental health awareness nonprofit.
7. Athleta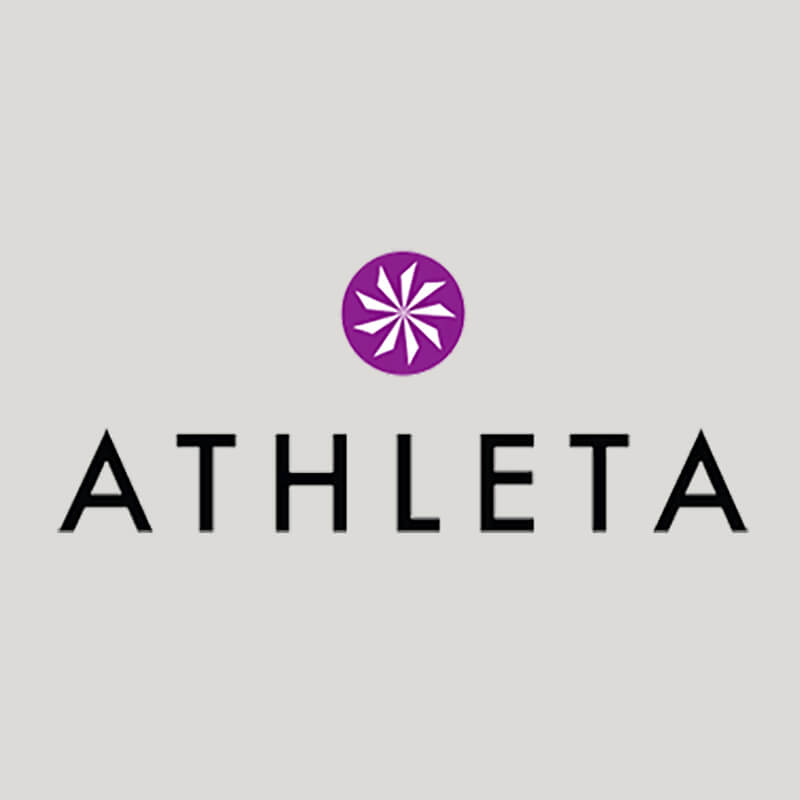 Athleta is a popular activewear and fashion company within the Gap family of brands. They're also a fellow B Corp with a variety of guiding values for social and environmental responsibility. 
How Athleta Supports Mental Health
Athleta created the Wellness Collective, a comprehensive destination for digital content, information on events, and perspectives from women for women on how to lead a balanced life that includes attention to mental health and self care. 
In addition to its primary focus on personal wellness, this repository also includes resources for community building and building career satisfaction. 
Right now you can earn 4% cash back when you shop at Athleta through Giving Assistant. Donate your savings to a mental health nonprofit to ensure your latest activewear purchase contributes to the latest awareness or advocacy efforts. 
8. Boohoo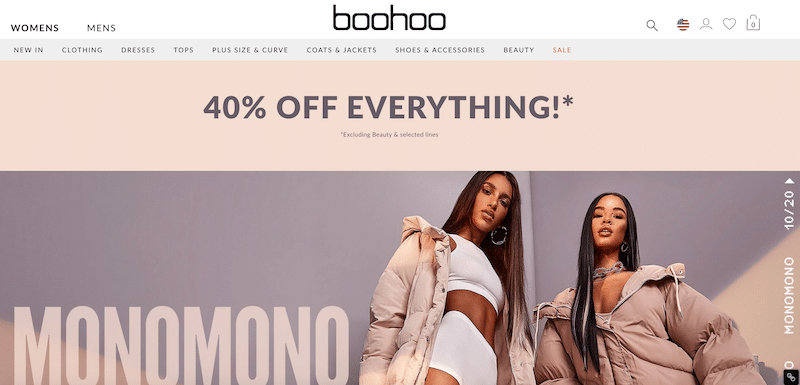 Boohoo is an international clothing brand that offers the latest fashion for women and men. Founded in the UK in 2006, Boohoo strives to be your "fashion best friend" and offers clothes, shoes, coats, accessories, and beauty products.
How Boohoo Supports Mental Health
In honor of World Mental Health Health Day on October 10, Boohoo is launching a multilayer social media campaign in support of speaking out, raising awareness, and ending stigma.
Supported by the hashtags #MentalHealthMatters and #SpeakUp, the campaign will include a series of open, honest conversations with Instagram influencers about challenges they've experienced and ways they've addressed their mental health.
Boohoo will also feature animated mental health guides on their account Instagram stories, offering guides to staying mentally healthy through the lens of topics such as financial hardship, isolation, and anxiety.
Right now you can earn 9% cash back when you shop at Boohoo with Giving Assistant. Members can easily donate a portion to nonprofits supporting mental health awareness.
Your Savings Can Support Mental Health Awareness
There are plenty of ways to make a difference this Mental Health Awareness month. Whether you shop from Free People to support their advocacy through Girls, Inc. or check out Lululemon's meditation tools while sporting a new pair of their leggings, you will be supporting a brand who is giving back to mental health.
Additionally, you can earn cash back from Giving Assistant to support a great mental health nonprofit such as:
Be sure to install the Giving Assistant Button on your browser to automatically keep up with the latest deals and cash back amounts. Then all of your donations can be automatically sent to your preferred mental health awareness organization.