Mother's Day is an opportunity to celebrate the Queen Bees in your life and show appreciation for the love, guidance, and strength they've given and represent. Although flower bouquets, chocolates, and jewelry often take center stage during this holiday, you'll find many other thoughtful and creative gift-giving ideas (and deals) on our list that say, "I love you, Mom."
Ready to shop for the most important women in your circle? With the special day approaching on May 9, we've got you covered.
We're sharing our picks for this year's best Mother's Day gifts below:
The Best Mother's Day Gift Ideas for 2023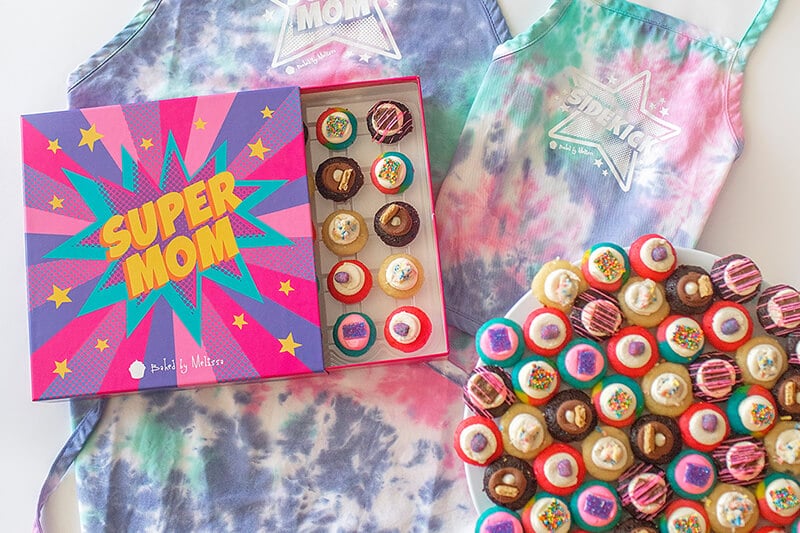 Mother's Day Deal: Take 10% Off
Use code SUPERMOM10 to take 10% off the Happy Mother's Day Card & Classic Gift Box 50-Pack of handcrafted bitesize cupcakes until 5/14. This selection includes a mix of Baked by Melissa's most popular, creative flavors and seasonal standouts, like Sugar Cookie Dough, Electric Tie-Dye, Triple Chocolate Fudge, Chocolate Chip Pancake, and Cotton Candy.
Find Baked by Melissa promo codes with Giving Assistant.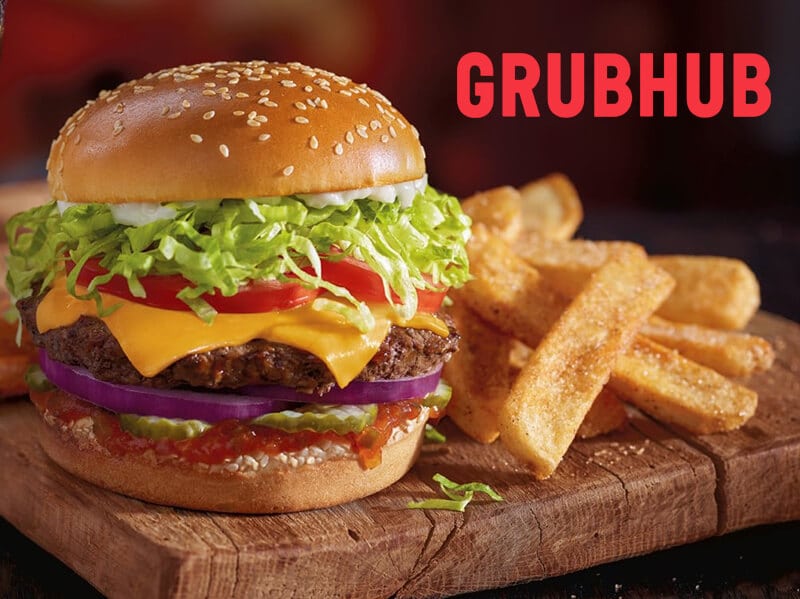 Exclusive Mother's Day Deal: Take $7 off $12
Surprise Mom by having her favorite meal from a local restaurant delivered to her front door. Use code GIVASSIST7 to take $7 off a $12 Grubhub order.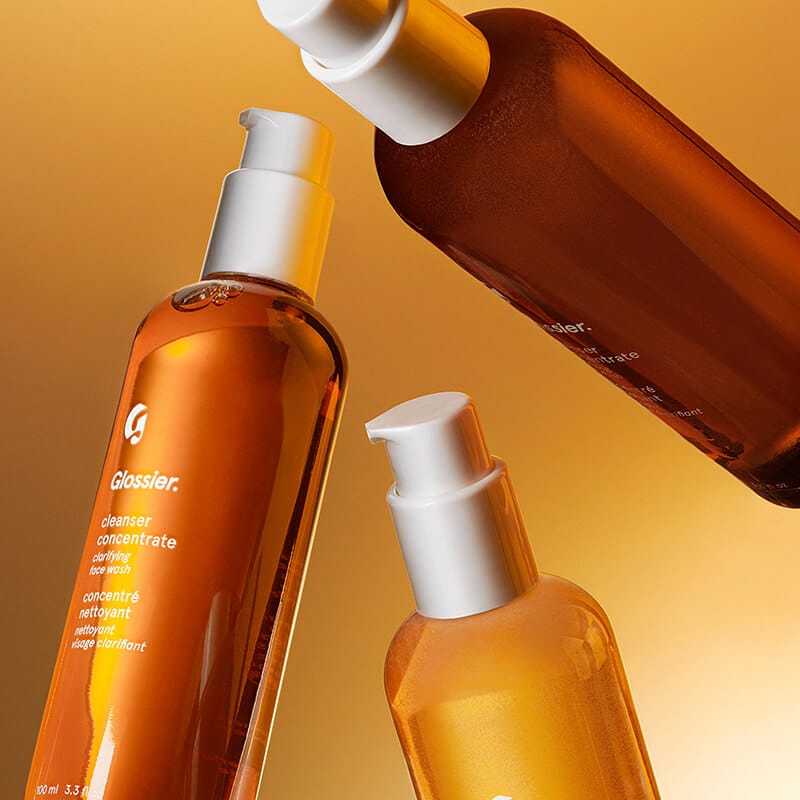 Mother's Day Deal: Get 10% off Your First Order
Meet Cleanser Concentrate! Glossier's plant powered concentrated cleanser exfoliates, deep cleans, and re-energizes the skin in 60 seconds. Mom will also love that a little goes a long way!
Shop Glossier for your Mother's Day gifts to get 10% off your first order, plus get promo codes when you shop with Giving Assistant.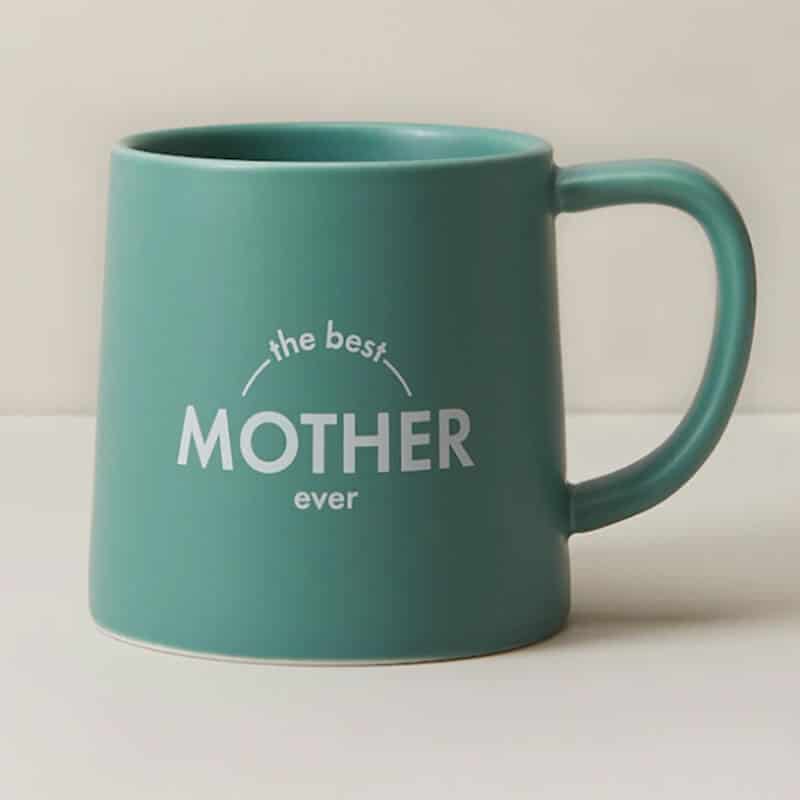 Exclusive Mother's Day Deal for Members: Up to 20% Off Select Gifts
Plum members (it's free to join!) can save up to 20% on select Mother's Day gifts, including novelty gifts, fashion accessories, kitchenware, mugs, and tea and coffee accessories.
Check out Giving Assistant to get Chapters Indigo coupon codes for the best deal.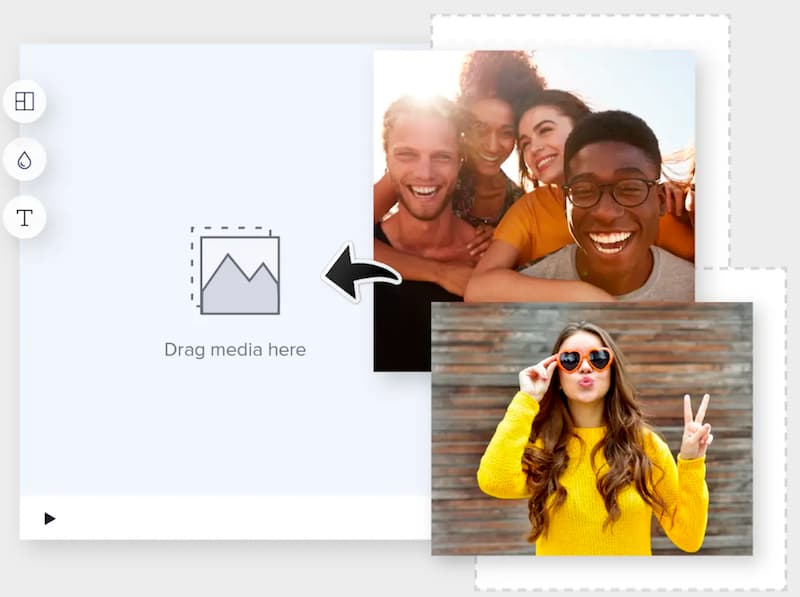 Mother's Day Deal: Take 20% off Annual Plans with code LOVEFORMOM
A personalized video montage of family memories and special moments makes a heartfelt Mother's Day gift and keepsake she can watch over and over again. Animoto subscribers gain access to over one million Getty Images photos and clips plus thousands of licensed songs they can use when creating professional videos for life and work.
Get Animoto promo codes when you shop with Giving Assistant.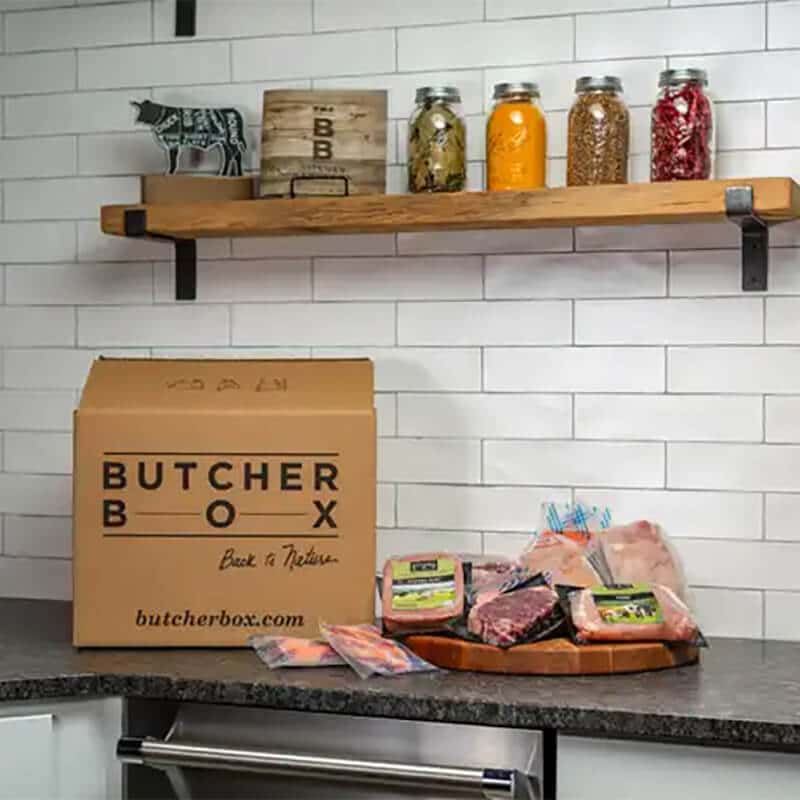 Mother's Day Deal: Free Essentials Bundle. Get up to 7 lbs. of free chicken breasts, pork chops, and ground beef for free in your first ButcherBox order.
Butcher Box helps simplify meal planning with high quality, ethically sourced meat and seafood.
Sign up for a meat delivery subscription by 5/9, and Mom will receive 2 pounds of pork chops, 3 pounds of free-range organic chicken breasts, and 2 pounds of 100% grass-fed ground beef for free in her first box. This offer is valid for new or canceled members only.
Get Butcher Box promo codes with Giving Assistant.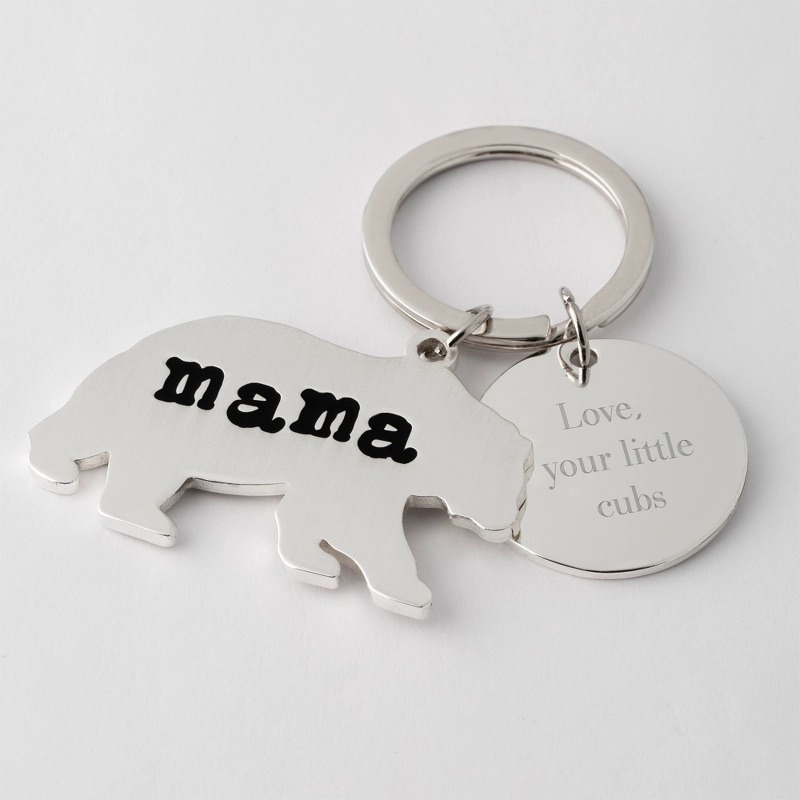 Mother's Day Sale: Shop Now for Mother's Day! Free Shipping on Orders $75+ AND 10% Off with Code A374
This personalized, engraved key chain is a perfect gift to show your mama bear some extra love. The key chain has two charms, one cutout shaped like a bear and a solid circle you can engrave with her name, children's names, or special dates.
Find Things Remembered promo codes when you shop with Giving Assistant.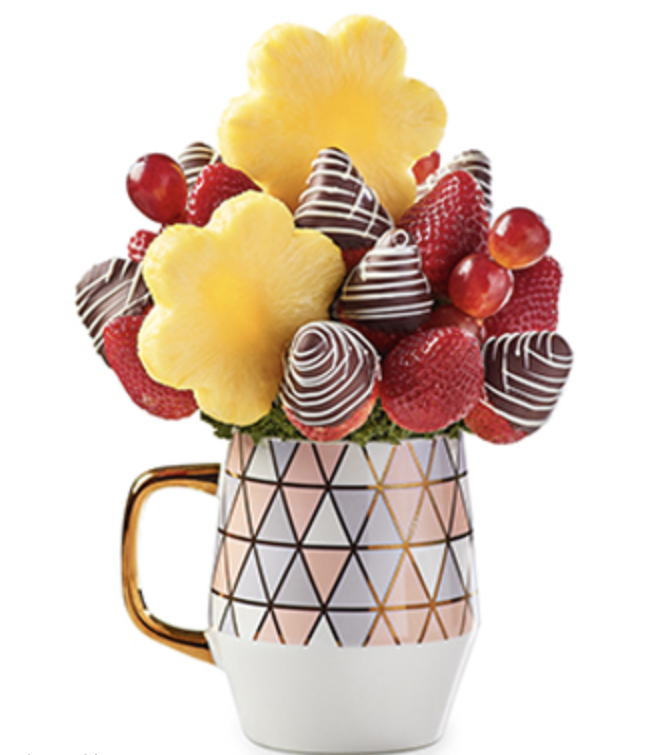 Give Mom a berry sweet "thank you" for all the little things she does with an indulgent Mother's Day fruit assortment from Fruit Bouquets (a 1-800-FLOWERS.com brand). They have chocolate dipped strawberry platters and fruit gifts made with cantaloupe, honeydew balls, grape skewers, and butterfly shaped pineapple—many arranged in reusable containers.
Get Fruit Bouquets coupon codes when you shop with Giving Assistant.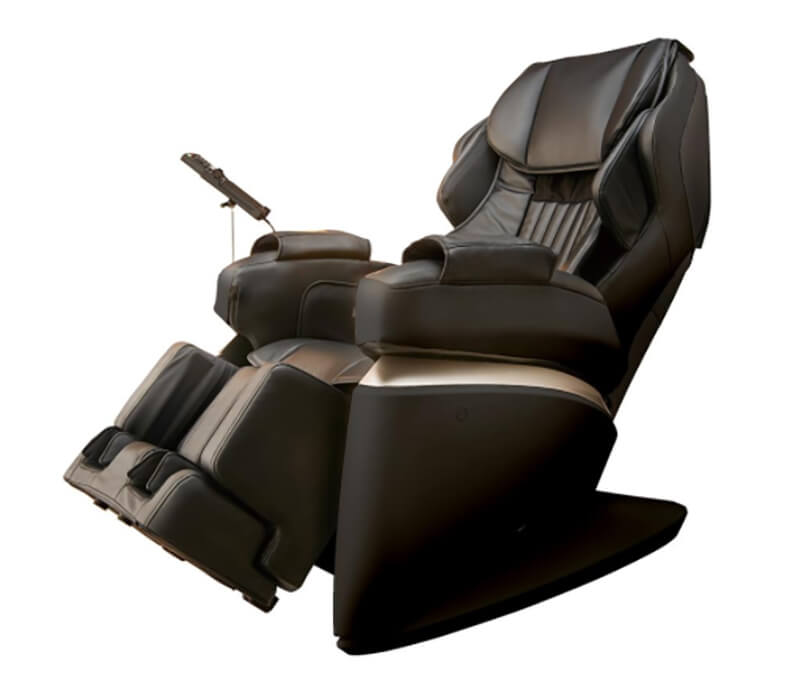 Mother's Day Deal: Up to 60% off Select Furniture
What Mom doesn't love to kick her feet up and relax? Give the gift of total body rejuvenation with massage chairs from The Home Depot. Right now, you can enjoy savings on zero-gravity recliners with Shiatsu massage, chairs with yoga and heat therapy, and more.
Find The Home Depot coupons to save more when you shop with Giving Assistant.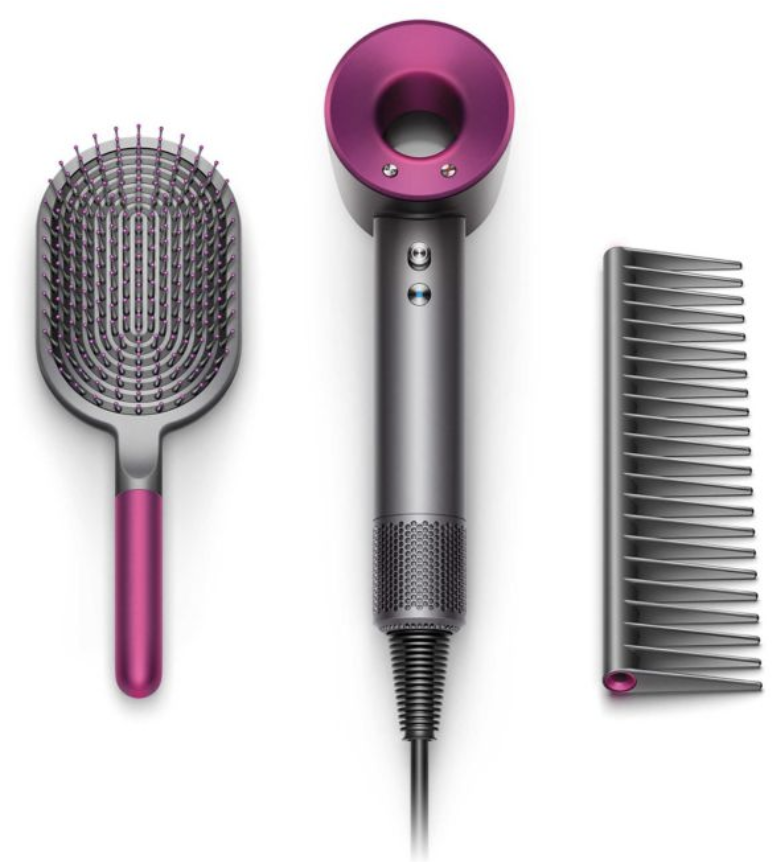 Pretty in pink (or fuchsia, to be exact), the Dyson Supersonic Limited Edition Gift Set has everything a stylish mama needs to straighten, smooth, volumize, and detangle her do. This high-speed, 1600 watt powerhouse comes with a round brush, detangling comb, and magnetic attachments, such as a smoothing nozzle.
Check out Sephora promo codes for the best deal.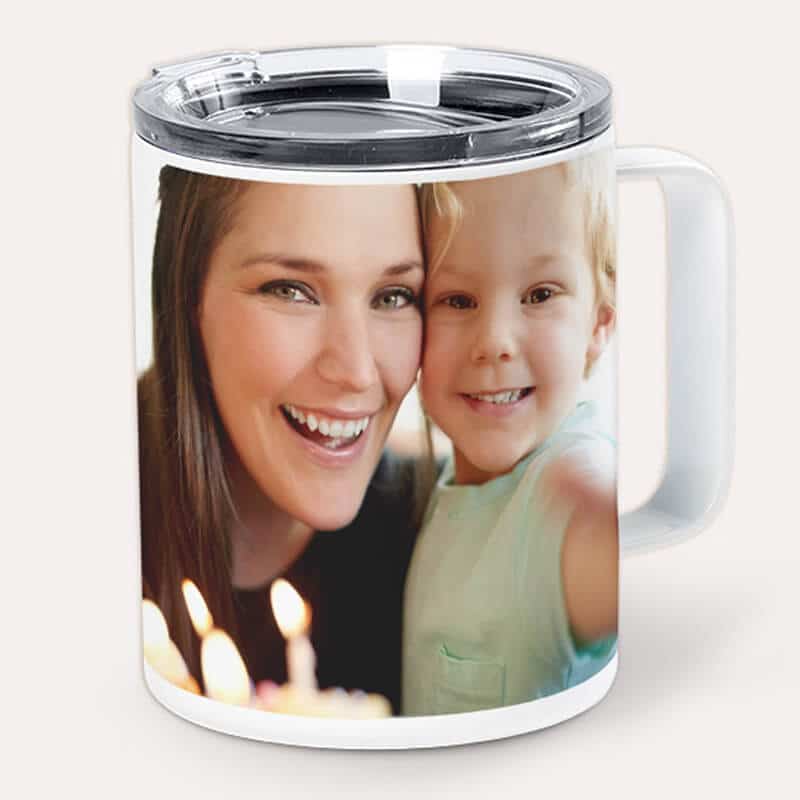 Mother's Day Deal: Rollbacks on Photo Mugs
Got a mama who loves showing off her kids, grandkids, pets, and favorite family moments? Custom photo print mugs offer just the right touch of heartfelt personalization, and Mom is sure to smile every time she takes a sip of her java, tea, or water.
Find Walmart Photo coupon codes when shopping with Giving Assistant.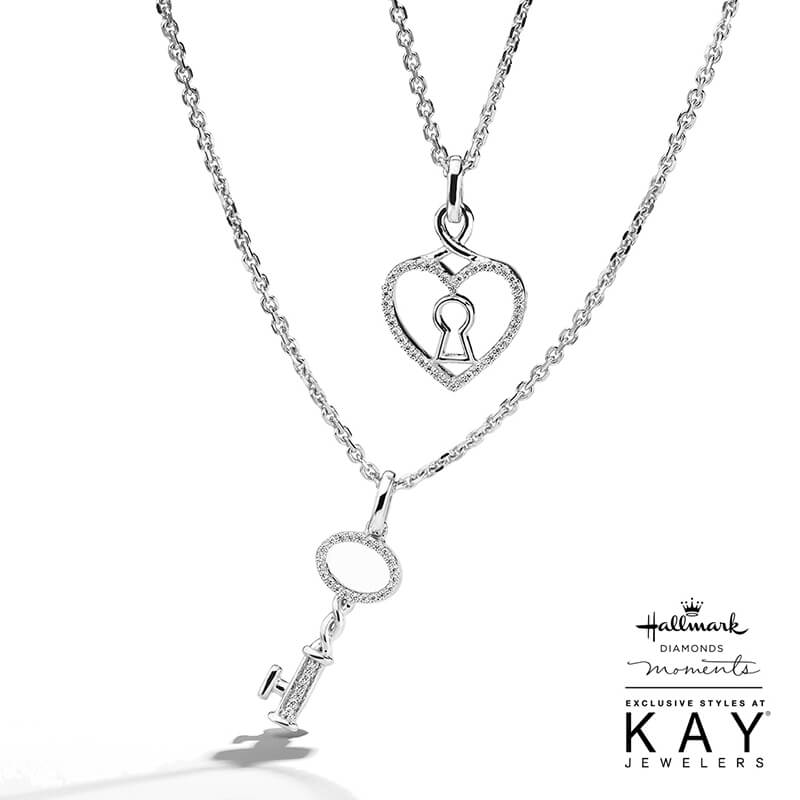 Mother's Day Deal: Up to 60% off Select Clearance
This Mother's Day, you can save up to 60% on select diamond necklaces, rings, and stud earrings from the Center of Me™ collection at Kay Jewelers, which serves as "a beautiful reminder that through life's twists and turns, her love keeps you centered."
Get Kay Jewelers promo codes when you shop with Giving Assistant.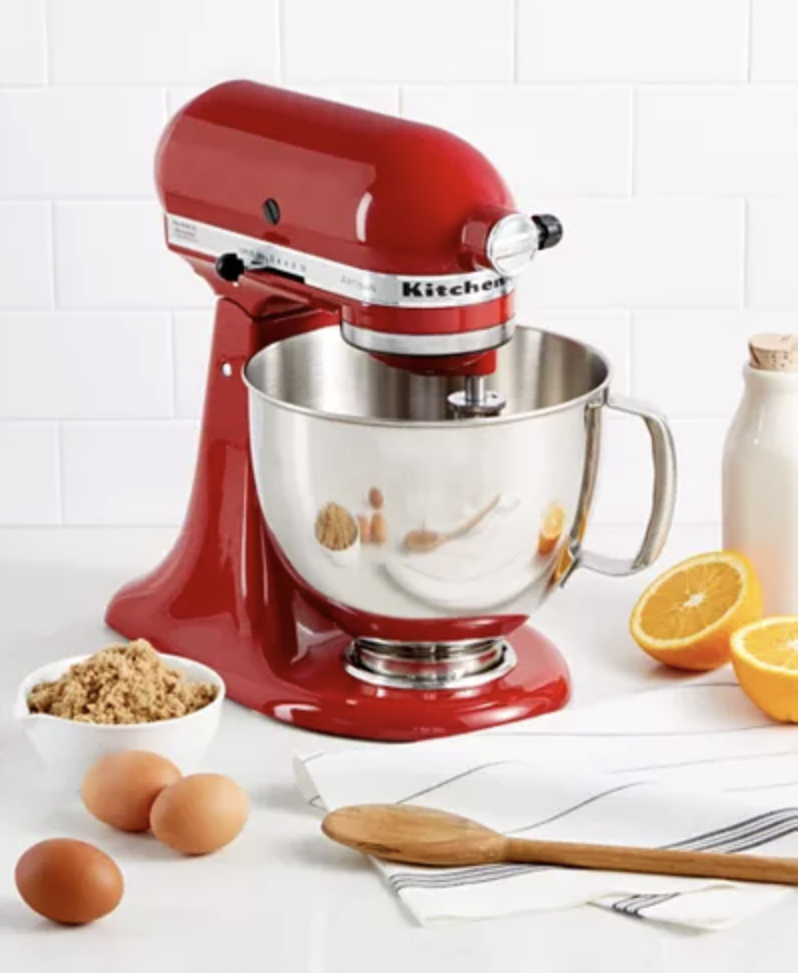 Mother's Day Deal: Take 10% Off
If Mom prefers her bling in the kitchen, she'd probably love decorating her countertop with an engravable KitchenAid Artisan 5-Quart Stand Mixer. Available in Empire Red, Matte Dried Rose, Contour Silver, and Aqua Sky, this eye-catching, top-rated mixer comes with a flat beater, wire whip, dough hook, pouring shield, and a 5-quart polished bowl.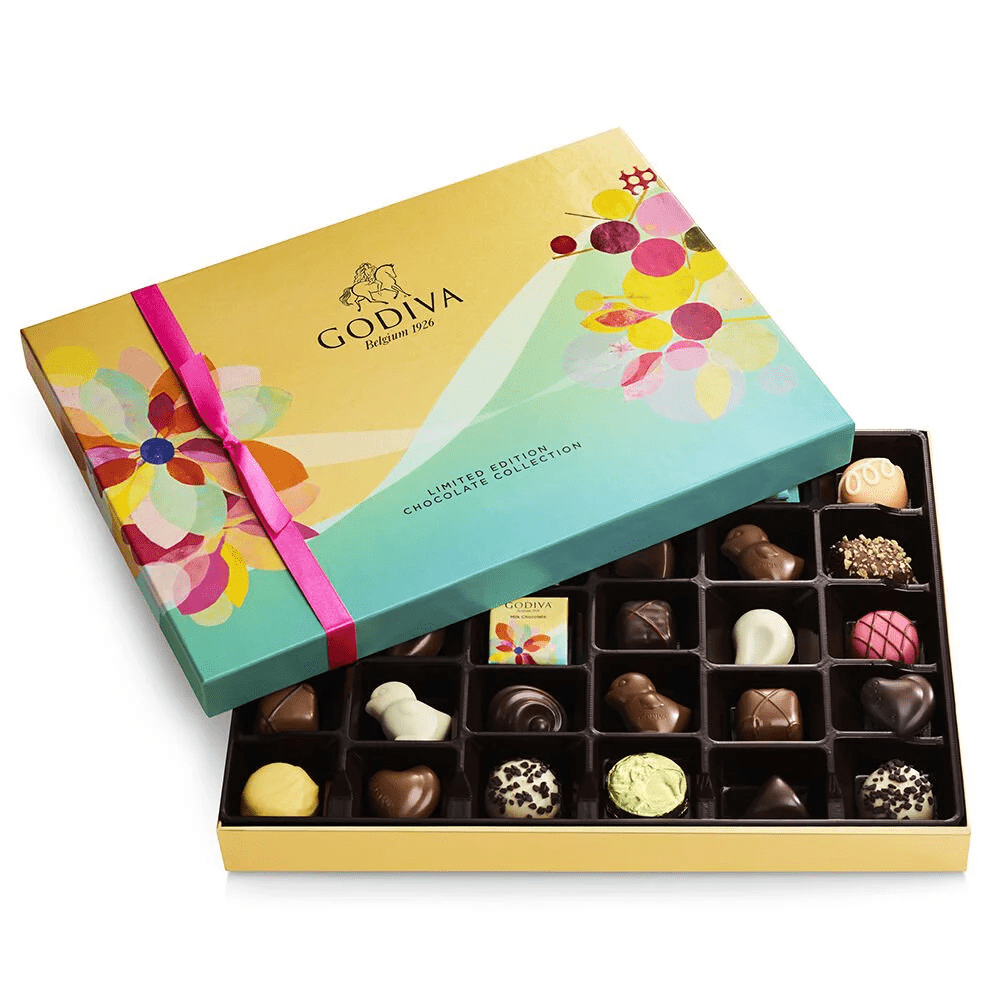 Mother's Day Deal: Save 20% Off Any Order
Satisfy Mom's sweet tooth with a floral-themed assortment of Godiva chocolate truffles.
We like the Godiva Spring G Cube Flower Tin, a 32 piece collection featuring four mouthwatering flavors: dark chocolate strawberry, dark chocolate, milk chocolate salted Caramel, and milk chocolate.
Use code FAMILY to take 20% off any Mother's Day gift order and use Godiva promo codes from Giving Assistant for the best deal.
15. Love & Sleep Mattress

Mother's Day Deal: Save 10% + Free Organic Cotton Bedding
A few extra moments of quiet in the morning are delightful for moms, but what really does the trick is having a good night's sleep and a restful start to each day. Give the gift of total comfort with a high-performance, hybrid foam mattress from Nest Bedding, plus get one free organic cotton luxury sheet or duvet set with a qualifying mattress purchase until 4/30.
Find Nest Bedding coupon codes for the best deal.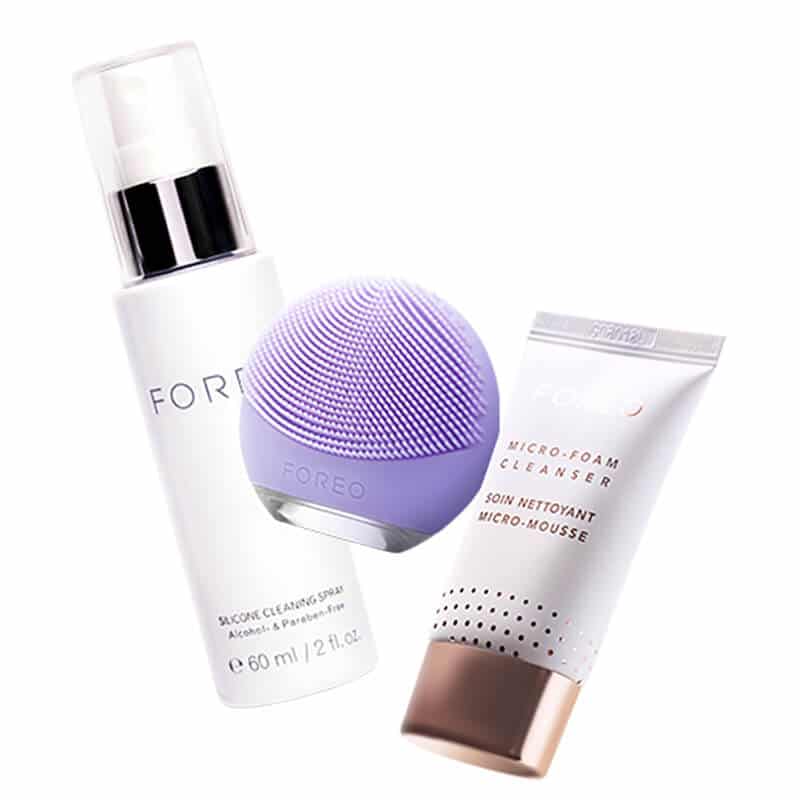 Luxury skincare is a welcome gift for ladies; it's perfect for projecting Mom's natural glow from the inside out. FOREO's celebrity-approved Luna collection has many facial cleansing machines that will help boost your beauty all day with just a one minute cleanse.
Find Foreo promo codes when you shop with Giving Assistant.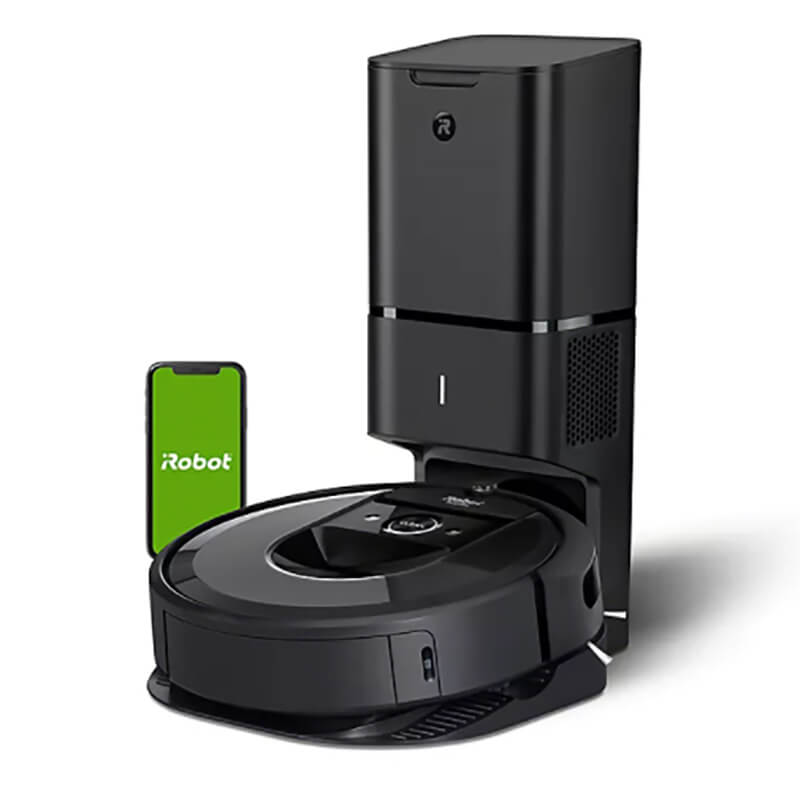 Mother's Day Deal: Sale on iRobot® Products.
Anything that makes household tasks less of a chore is a win-win in any mother's book; that's why we love the iRobot Roomba (or the iRobot Braava jet Wi-Fi Connected Robot Mop).
These robotic vacuums help keep a home tidy with less fuss; and have features like Imprint Smart Mapping technology, automatic self charging, and auto adjust cleaning heads.
Save more with Bed Bath and Beyond coupons when you shop with Giving Assistant.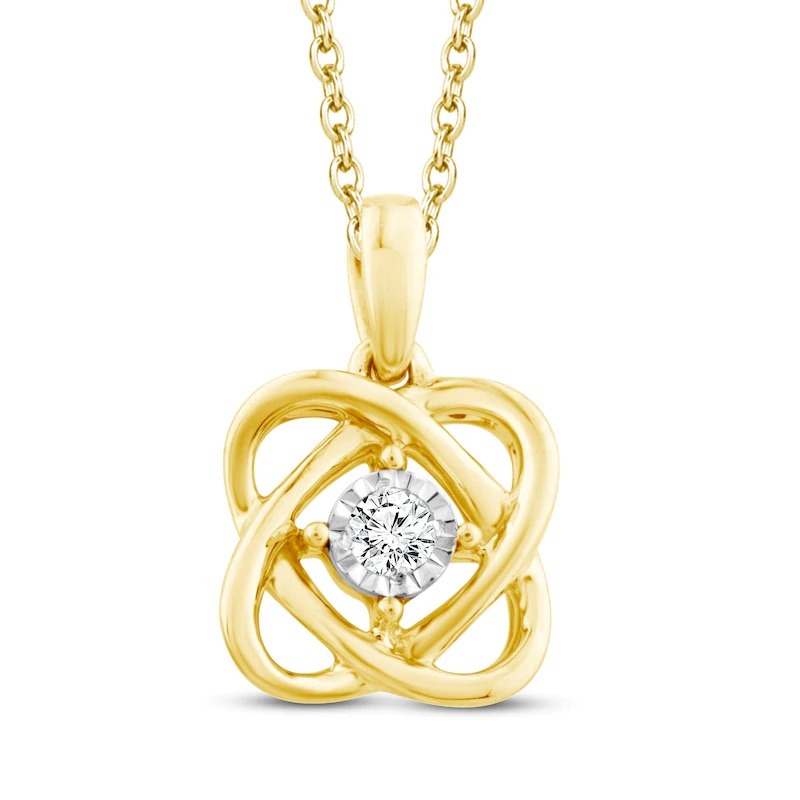 From the Center of Me™ collection, this dynamic diamond necklace serves as a beautiful reminder that through life's twists and turns, love keeps you centered.
Birthstone jewelry as a Mother's Day gift idea truly tugs at the heartstrings when gemstones are used to represent the birth month of a child or children.
Get lost in the Kay Jewelers lineup of customizable rings, necklaces, lockets, and bracelets that feature hearts, birds, circles, crosses, keys, and the Tree of Life. Just a thought, melt a new mama's heart with a personalized necklace or ring. Have it engraved with baby's name and birth date.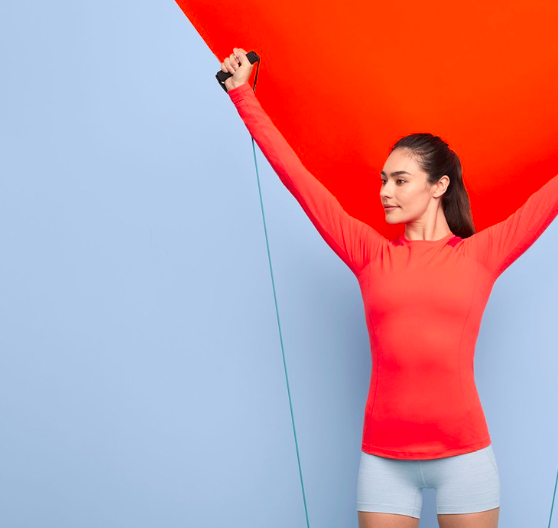 Who has time to focus on the fine print of a gym membership? Eliminate the restrictions and stress of getting in shape, and Mom will have more time to concentrate on reaching her personal goals.
ClassPass offers free access to 4,000 on-demand workouts (like cycling, boxing, aerobics, strength training, and yoga), and the ability to book live classes on a pay-as-you-go basis.
You can purchase gift cards for $50, $100, or another amount of your choice. They never expire, and can be redeemed for credits to attend classes (for reference, a $49/month ClassPass plan includes 27 credits to book up to 8 classes). An online community provides the added boost of 24-7 inspiration.
Sleep is that one thing that most Moms crave, but usually don't get enough of.
A few extra moments of peace and quiet in the morning is delightful, but what really does the trick is having a good night's sleep and restful start to each day.
Help make sure she's getting quality 'zzz's' to start each day fresh by getting her a brand new mattress. You can't go wrong splurging on this incredible mattress from Nest Bedding. With dense memory foam and breathable cotton, it offers plenty of space to roll around after hitting the 'snooze' button along with total comfort.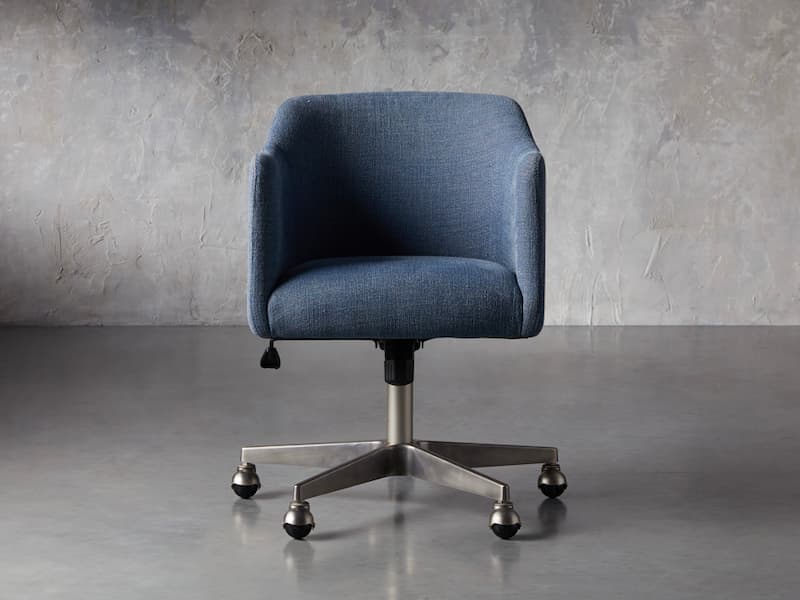 Does mom work at home? I bet she would love a new stylish, comfortable office chair to help get her through the day. This sleek barrel design chair is expertly crafted from reinforced hardwood and upholstered in gorgeous soft linen. The hydraulic lift makes it easy to adjust for height and comfort.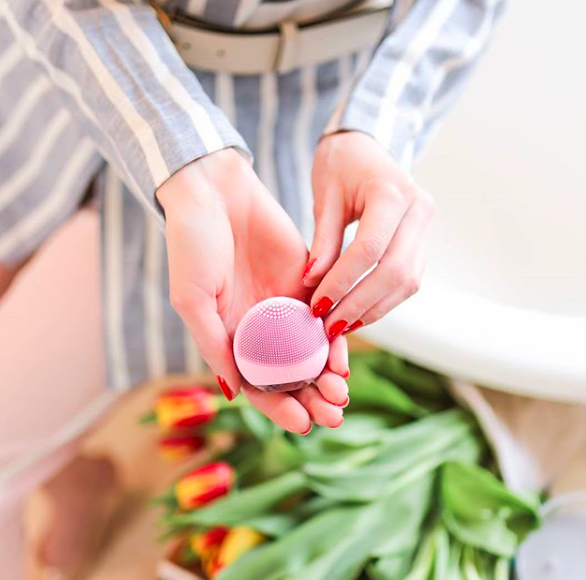 Luxury skin care is a well-welcomed gift for ladies…and perfect for projecting Mom's natural glow from the inside-out.
FOREO is making it more affordable for you to snag one of their T-Sonic-powered beauty tools. Save 10% on the dark circle-fighting IRIS eye massager and the blemish-blasting LUNA 2. Available in 4 varieties depending on skin type, it's a great gift for supporting Mom in her daily self-care. On top of that: free shipping and a 2-year warranty.
Tip: Get Foreo promo codes for the best deal, and stay seamlessly up-to-date when you install the Giving Assistant Button on your browser.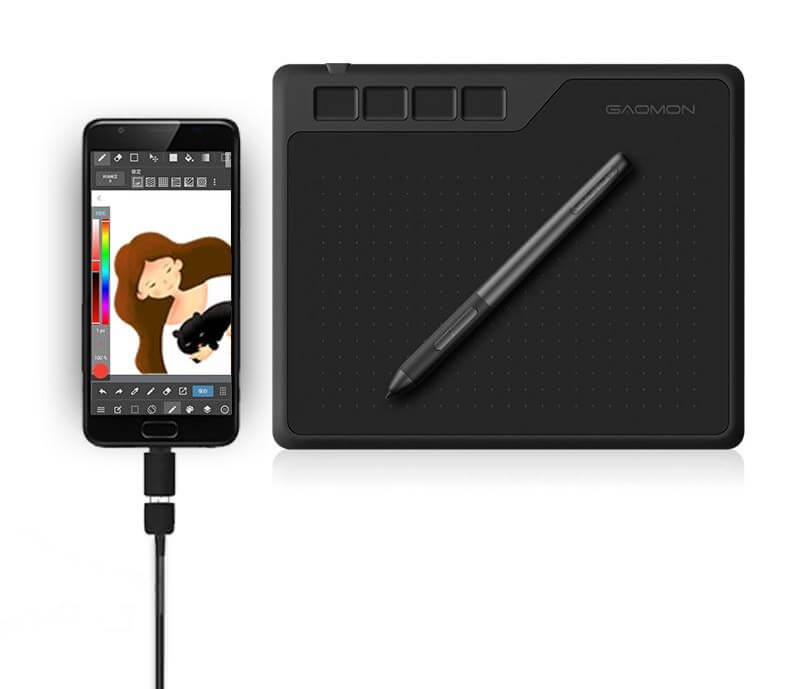 Electronics make awesome Mother's Day gifts because they have a knack for making life easier on an everyday basis. From video-chatting with grandkids to keeping toddlers busy, affordable tablets not only keep Mom in the loop, entertained and tech-savvy, but also connected to loved ones at the touch of a button. AliExpress sells a wide range of tablet PCs for users of all ages and skill levels.
Shopping for a mama with an artsy flair? Check out AliExpress' sale on Gaomon software-compatible drawing tablets – sold with digital pens, micro USB connector, and adapters. It's ultra-versatile and can be used as an office tool, gaming companion or art tool for design, writing and drawing tasks on macOS and Windows.
Tip: Get AliExpress coupon codes when you shop with Giving Assistant.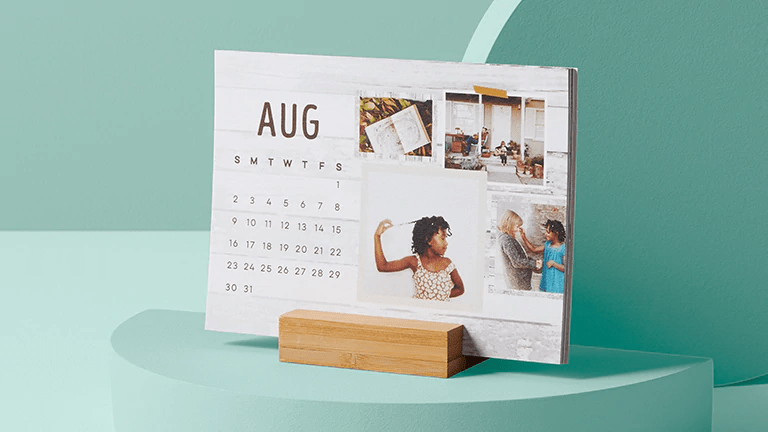 In a world filled with selfies and Instagram, it's easy to forget just how much of a heartfelt gift that a simple framed snapshot can be. Everyone loves showing off their favorite milestones, memories, and family members…especially Mom…which makes saving 25% off at Shutterfly feel even better. Choose from custom pillows, blankets, mugs, T-shirts, framed magnets, and more. Order a photo book or try a photo calendar.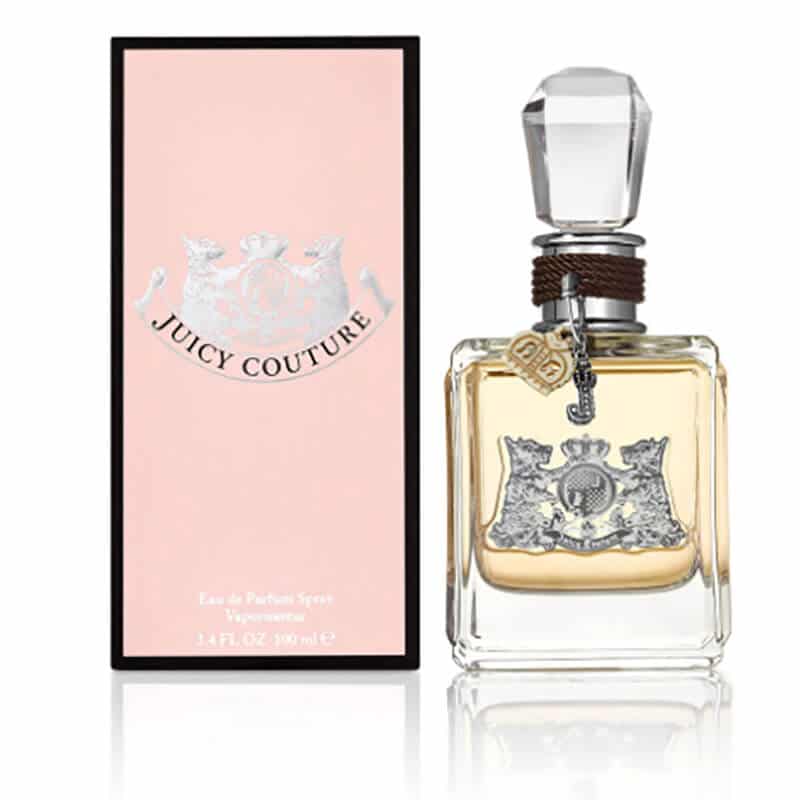 Perfume is one of the most sought-after gift ideas for women. You can stick with tried-and-true favorites or introduce Mama to a new scent. You may not think of Sam's Club as a hub for top-rated fragrances, but you'll find plenty of online-only specials and discounted prices on sprays and gift sets for Mother's Day. Think Dolce & Gabbana, Vera Wang, Elizabeth Arden, Calvin Klein, Michael Kors, Versace, Burberry, Juicy Couture, and DKNY.
On a side note, it also pays to be a Sam's Club Plus member – you'll score free shipping for this gift purchase.
Tip: Get Sam's Club promo codes and deals when you shop Sam's Club from our store page.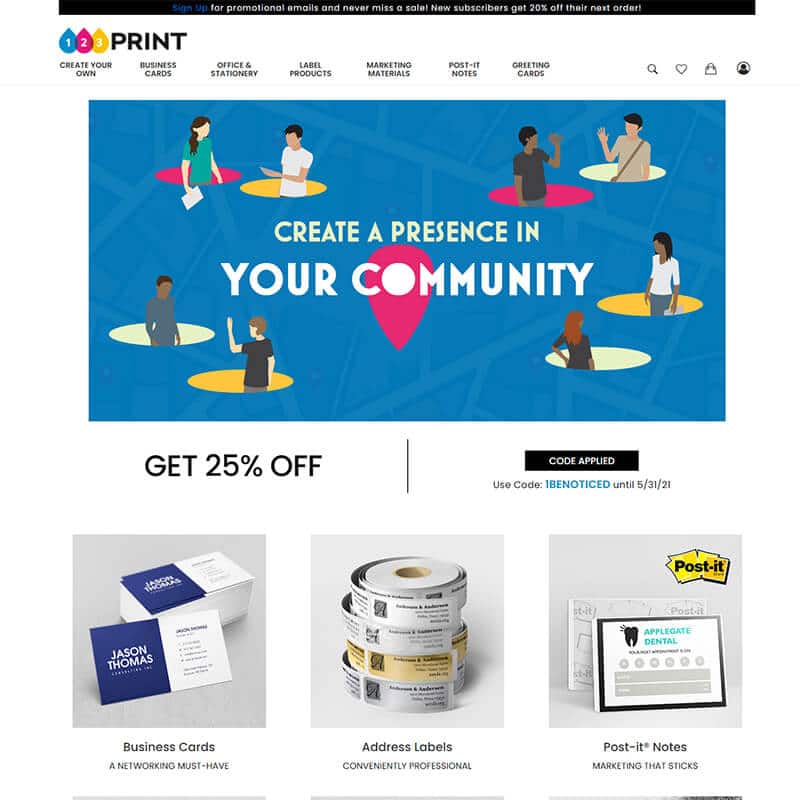 Your mom will love personalized stationery from 123print.com. If she enjoys writing letters, gift her some beautiful paper and letterheads. For a special touch, you can create it yourself. If your mom does any sort of business, you can make her a set of business cards or post-it notes. Another great option is a personalized calendar with photos your mom will love.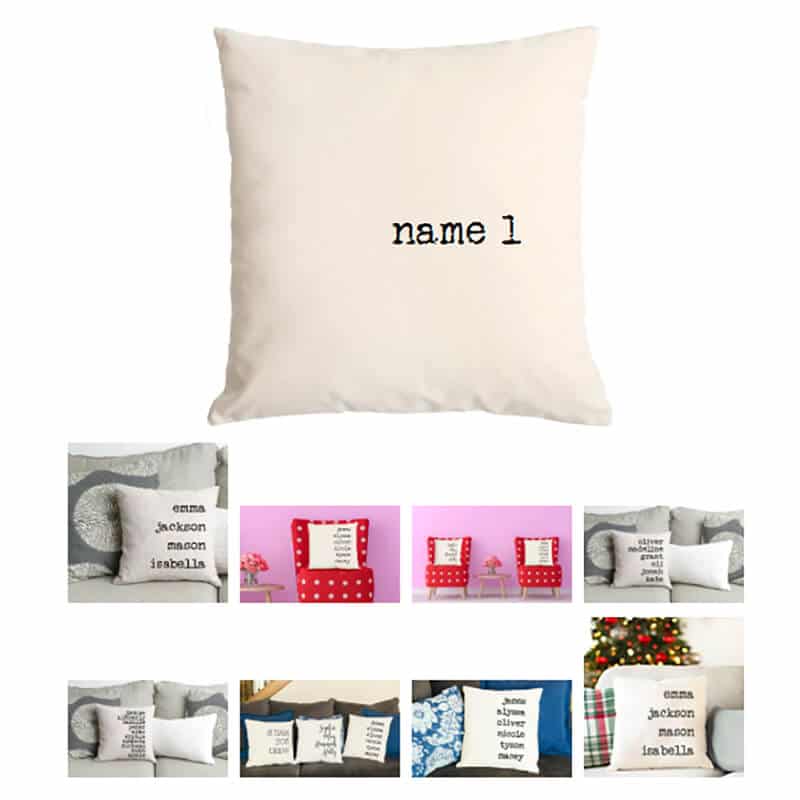 Mothers love anything with their kids' names on it, whether their kids are young or older. Consider this minimalist throw pillow cover from A Gift Personalized for Mother's Day. You submit the names of your mother's children and the company will print a pillow cover. The style is simple, perfect for the mom who likes a clean, modern look and also wants to celebrate her children.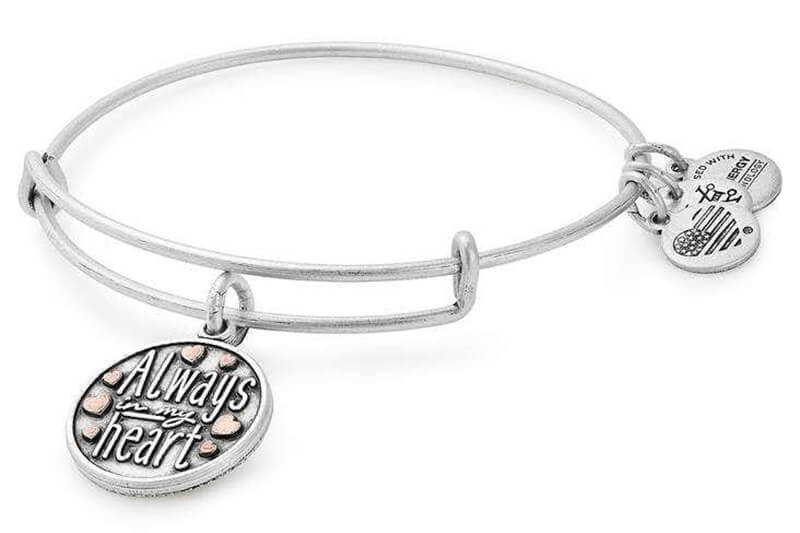 Alex and Ani make beautiful jewelry and their "Always in My Heart" charm bangle is a lovely gift for the mom who wants to show the world she's proud of her children. You can make this gift even more special by having it engraved with names or birth dates. It comes in beautiful Rafelian silver and features a cute charm with hearts.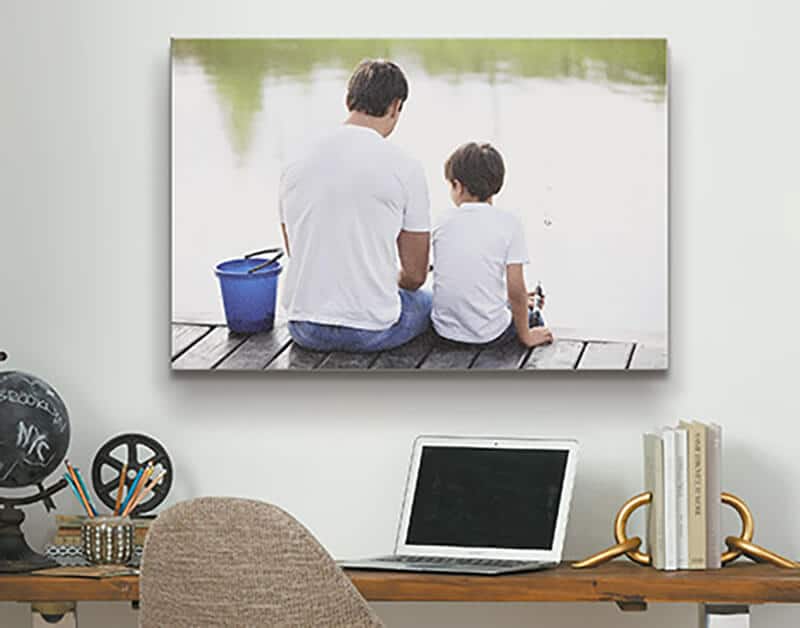 Your mom will be delighted by a print of her favorite photo from AllPosters. You can upload your photos and choose from a variety of options and sizes. If you want something ready to hang, you can have the print framed or you can choose a gallery-quality canvas, acrylic, or wood mounted. This gift is so easy because you order it and it's ready to go.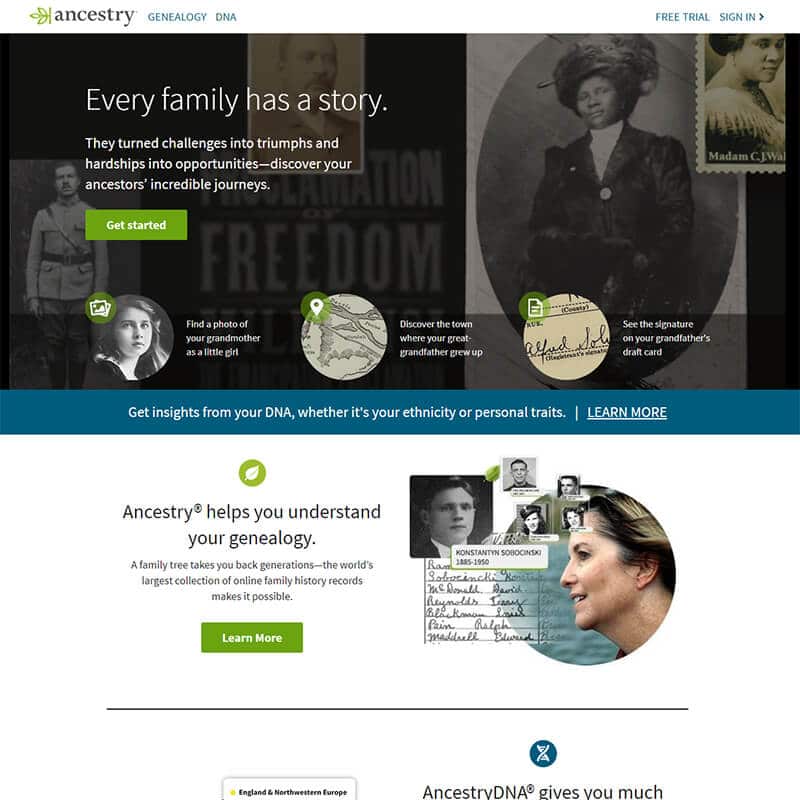 If you have a mother who's into genealogy, consider a subscription to Ancestry.com. She can research her family history and create a family tree. You can even get it started for her. You can also gift her with an AncestryDNA kit so she can learn more about where she comes from and track her genes and traits.
Savings Tip: Get Ancestry DNA promo codes for the best deal.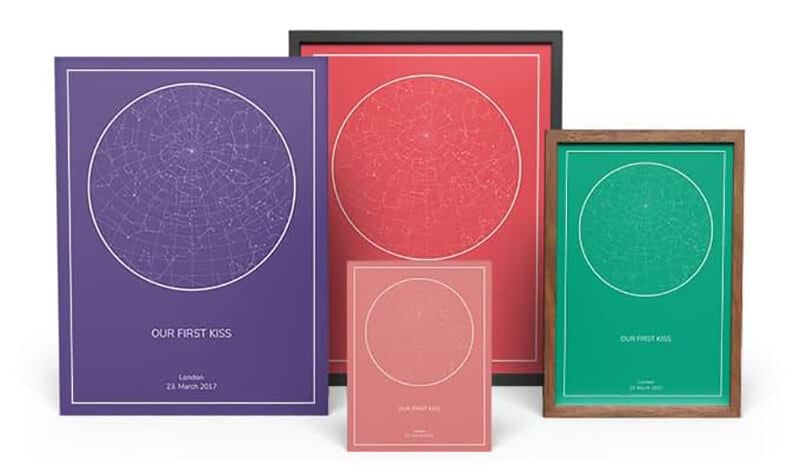 Commemorate an important day for your mother, such as the birth of a child or the date of her wedding, with a personalized star map from BestCanvas. You get to choose the date, the color, and the dedication, so you can make it truly unique for your mom. The star map is also framed, so it's ready to be gifted.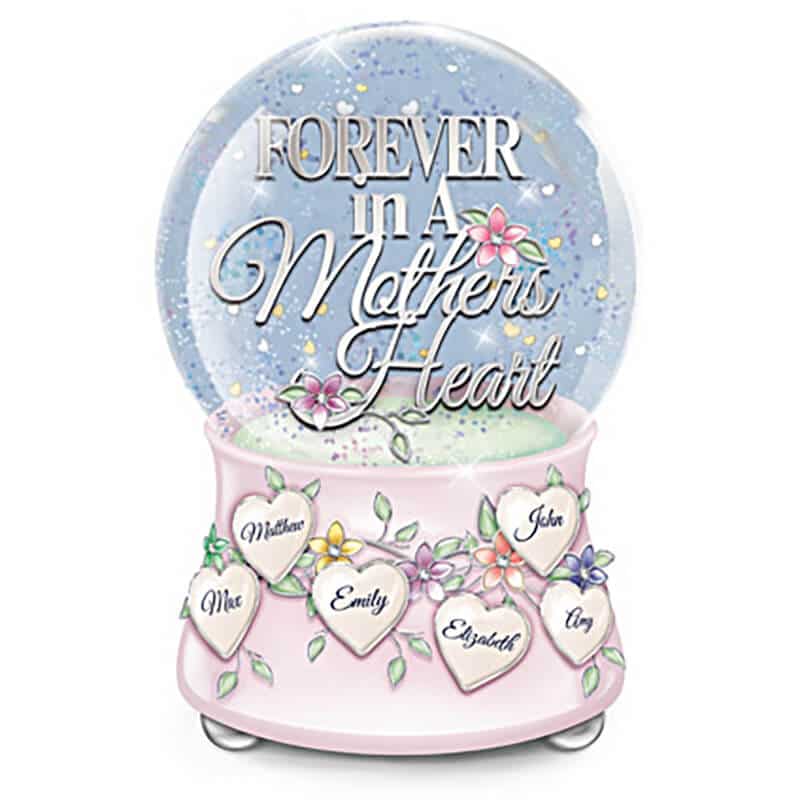 This personalized snow globe is perfect for the mom who wants to put her kids' or grandkids' names on display. This beautiful snow globe features the quote "Forever in a Mother's Heart." There's room on the base for up to six names in a gorgeous platinum script. Your mom will love putting this snow globe on the mantle, on a dresser, or any other place of prominence.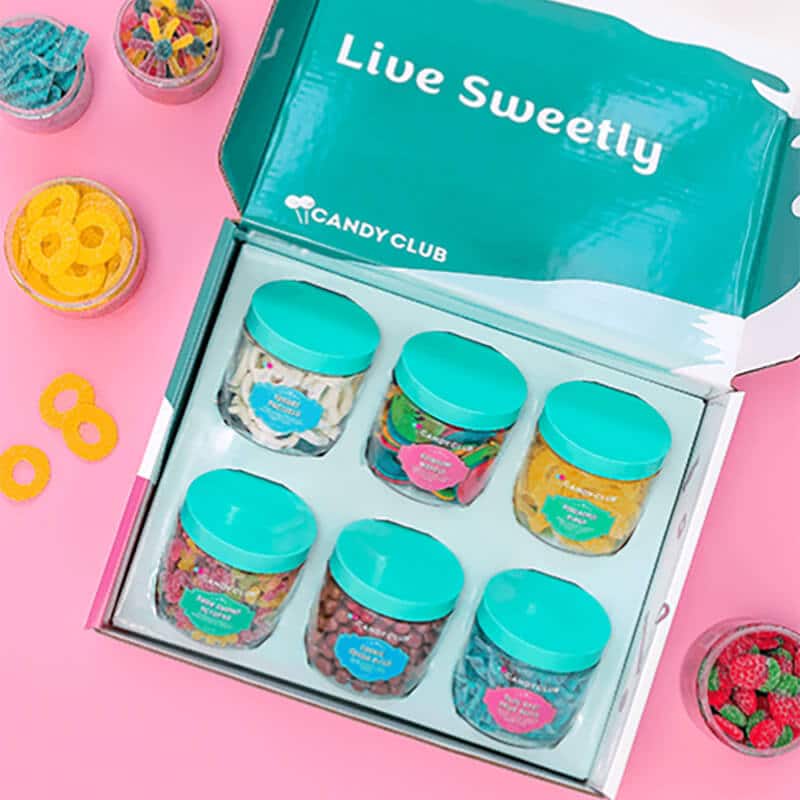 If your mom has a sweet tooth, you should consider gifting her with a subscription to Candy Club. This monthly subscription program lets you personalize it for your mom by choosing her favorite types of candy. Whether she prefers chocolate, sour, or sweet, they have her covered. She'll then get a box in the mail each month with a new selection of candies for her to try.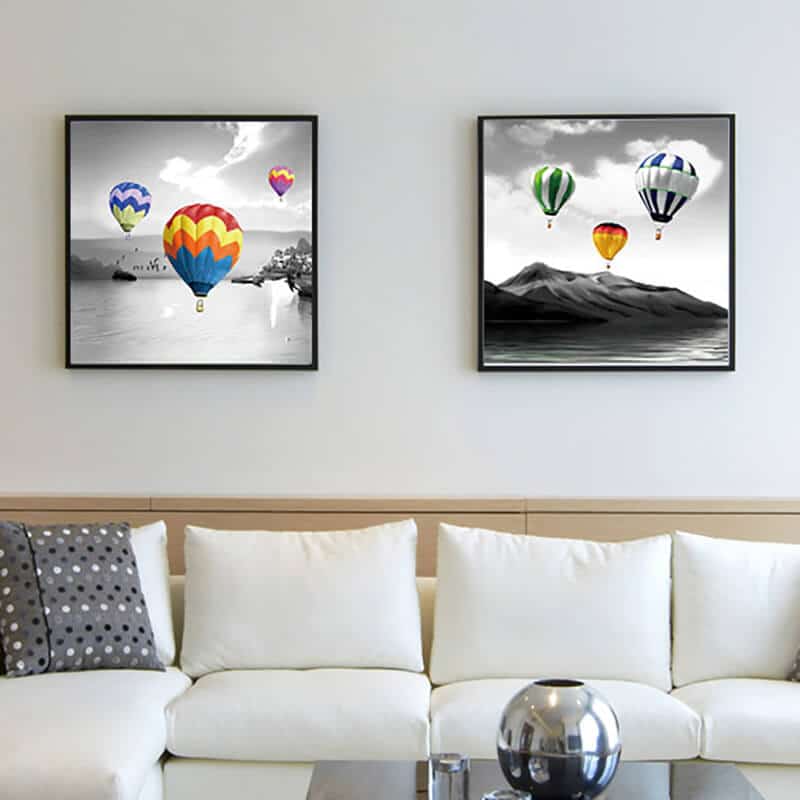 Does your mom love photography? You can print one of her photos in a compelling way by getting her a 3D photo print from Canvas Champ. You'll submit one of your mom's favorite photos, perhaps a landscape or a nature print, and Canvas Champ will turn it into a 3D marvel. The 3D illusion will make your mom's favorite photo even more special, and it comes with a frame, making it convenient for you.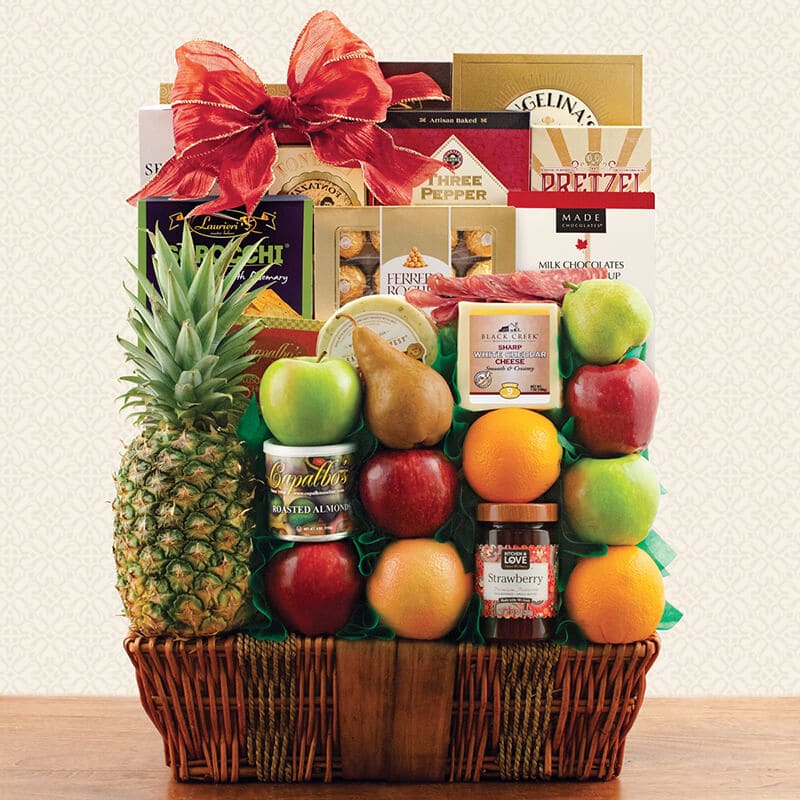 Fruit baskets are a common Mother's Day gift, but you can take yours to the next level by ordering from Capalbo's. They offer a variety of baskets, from fruit to meats and cheeses to champagne and wine. You can make it extra special by adding a personalized ribbon that your mom will love.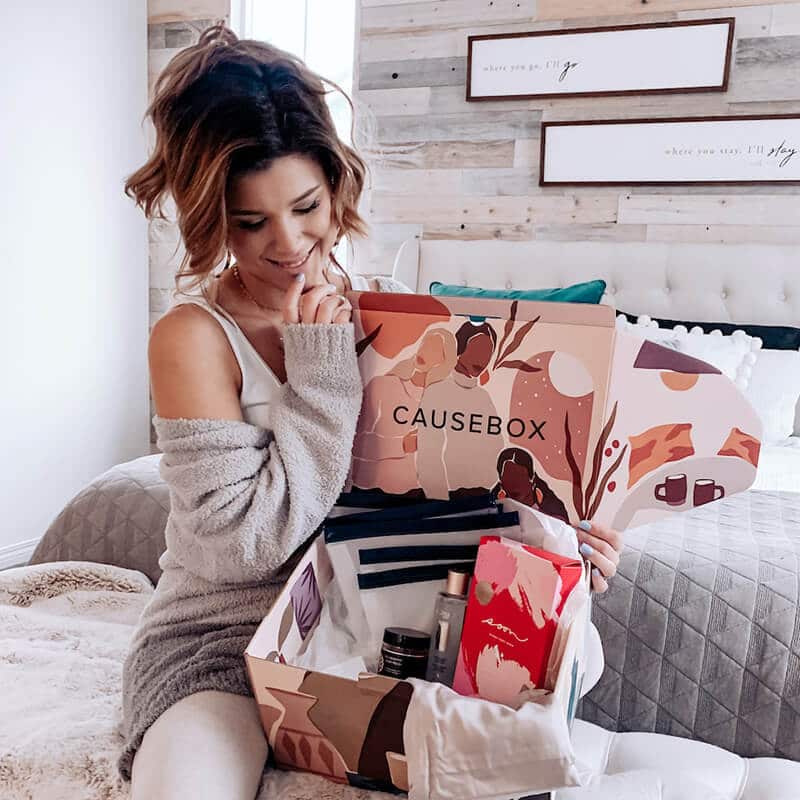 If your mom is environmentally and socially conscious, she may love a subscription to CauseBox. They only offer ethically made products and you can customize your mother's box with the types of items she loves.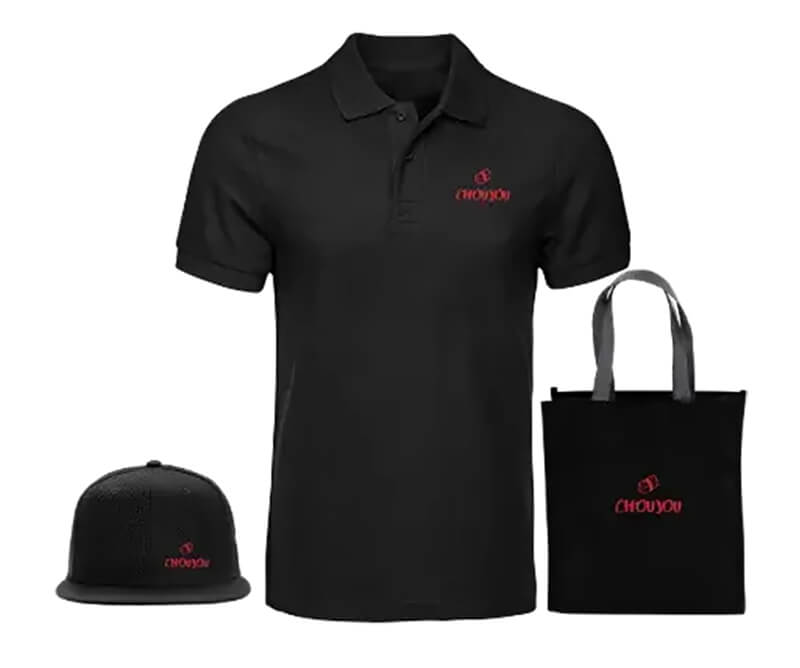 Design a Shirt lets you personalize a shirt for your mom. You can put the names of her kids or one of her favorite sayings on a quality shirt in a variety of colors.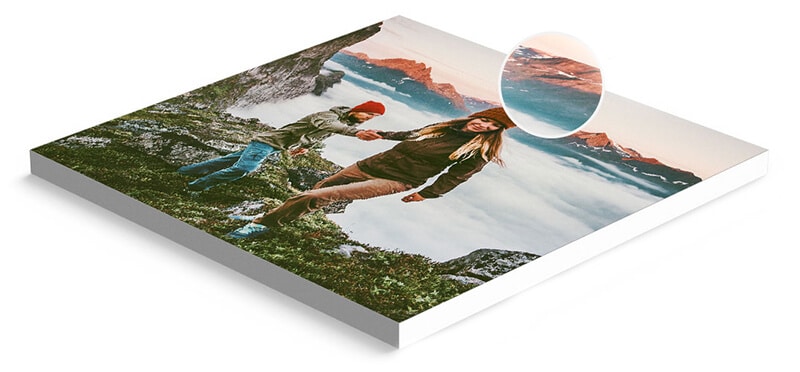 If your mom is all about her Instagram account, then MixPix may be a great gift for her. You can choose several of her best photos and have them printed on 8″ x 8″ photo tiles. The tiles are made of light foam to give them extra dimension. The tiles come with adhesive pads, making them easy for your mom to hang on the wall and remove if she wants to change location.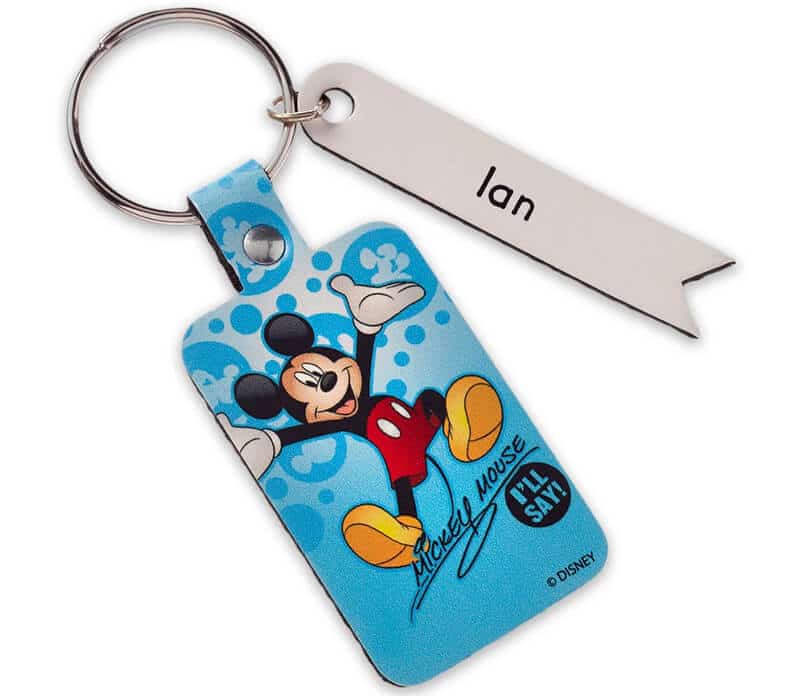 The Disney store offers a wide variety of personalized items for the mom who loves all things Disney. This personalized keychain is made of leather and is perfect if your mom loves Mickey Mouse.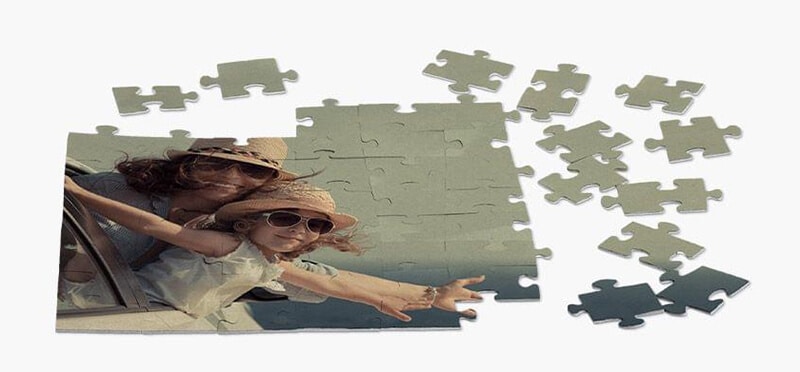 For the mother who loves fun and games, consider turning one of her favorite pictures into a puzzle. Canvas on Sale lets you upload a photo and then creates a high-quality puzzle with 110 pieces on durable cardboard. Your mom will love putting together a picture of her kids or grandkids, making this gift the perfect addition to family game night.
Mother's Day Gifts That Give Back
Don't forget, after celebrating Mother's Day, it'll soon be time to start shopping for Dad. Look at our suggested Father's Day gift ideas and take advantage of the best deals around.
Make sure to download the Giving Assistant Button our free browser extension button that helps you automatically find coupons and promo codes for great savings.