The 25th anniversary, better known as the silver anniversary, is a big deal. It's a really exciting milestone that not everyone makes it to, and it's important to recognize just what an accomplishment it is to get to this point.
Looking for a 25th wedding anniversary gift – whether for your spouse, a family member, or a friend – is going to take time and creativity. If you're at the point where you're looking for anniversary gift ideas, this anniversary gift guide can give you a hand with it.
The Best 25th Year Anniversary Gift Ideas for 2023
1. Engraved 25th Wedding Anniversary Silver Plate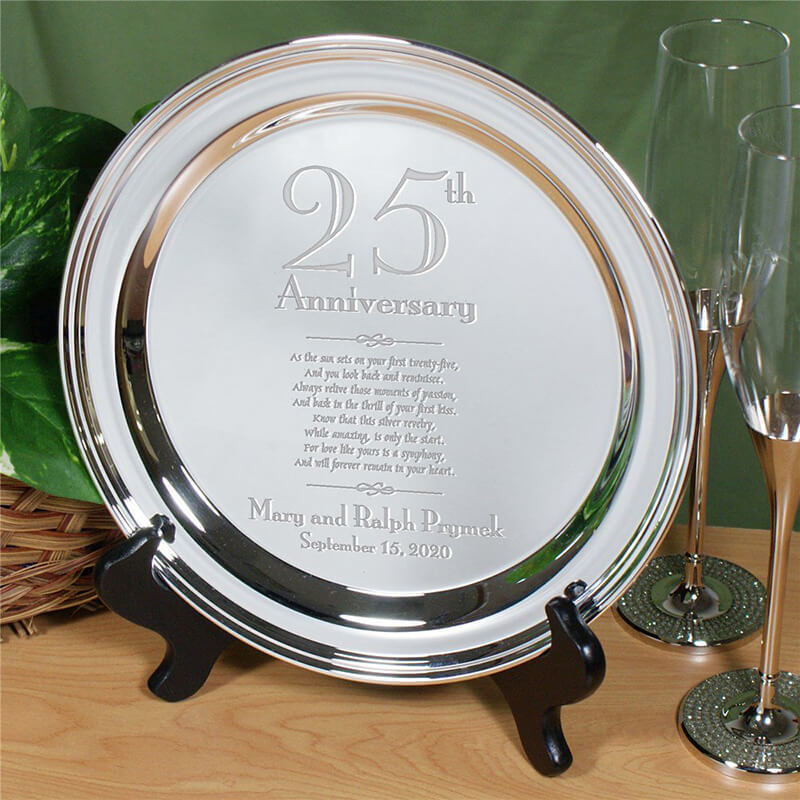 If you want to try and keep things simple but elegant, then this 25th wedding anniversary gift plate is a lovely way to do so. This particular plate has an inspirational poem about marriage, and then you can customize it with the couple's names and their anniversary date.
Made of solid metal (stainless steel) and plated with nickel, it has a non-tarnishing seal on it. It measures approximately 10 inches in diameter and comes with a lovely easel stand, which holds it up and allows you to display it with ease.
Get Bed Bath and Beyond promo codes for the best deal.
2. Double Rings Shiny Silver Toasting Flutes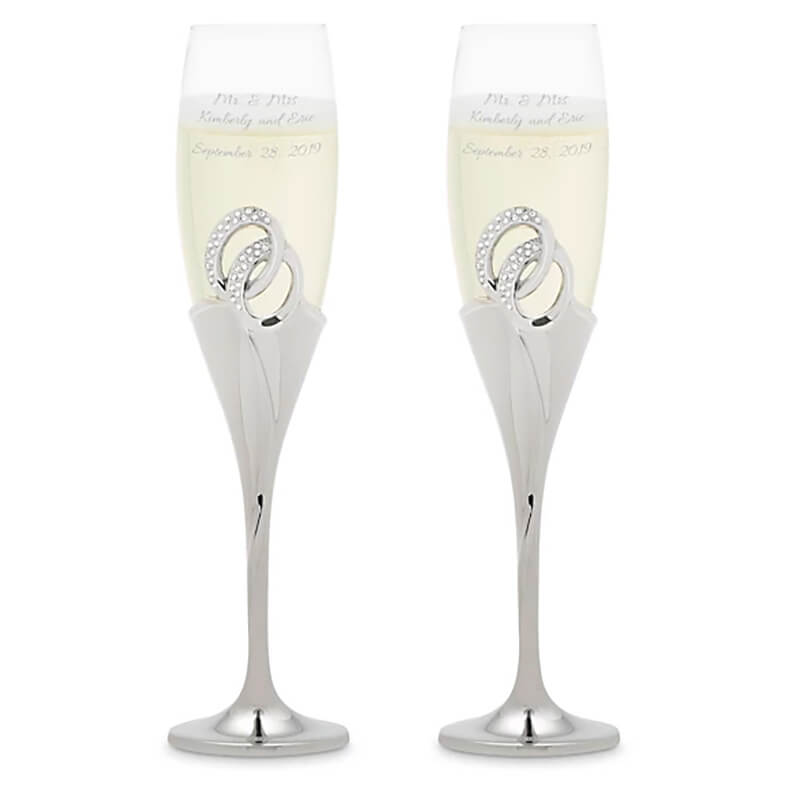 The 25th anniversary is a time for celebration, and the happy couple is likely going to be doing a toast at any celebration they experience.
A perfect gift for the silver 25th year, these beautiful double rings Toasting Flutes feature 2 silver wedding bands with crystal accents. Then, you can choose to engrave the names of the couple, their wedding day, and an inspiring message on each of the glasses.
Get Things Remembered promo codes for the best deal.
3. Personalized Wedding & Anniversary Preserved Rose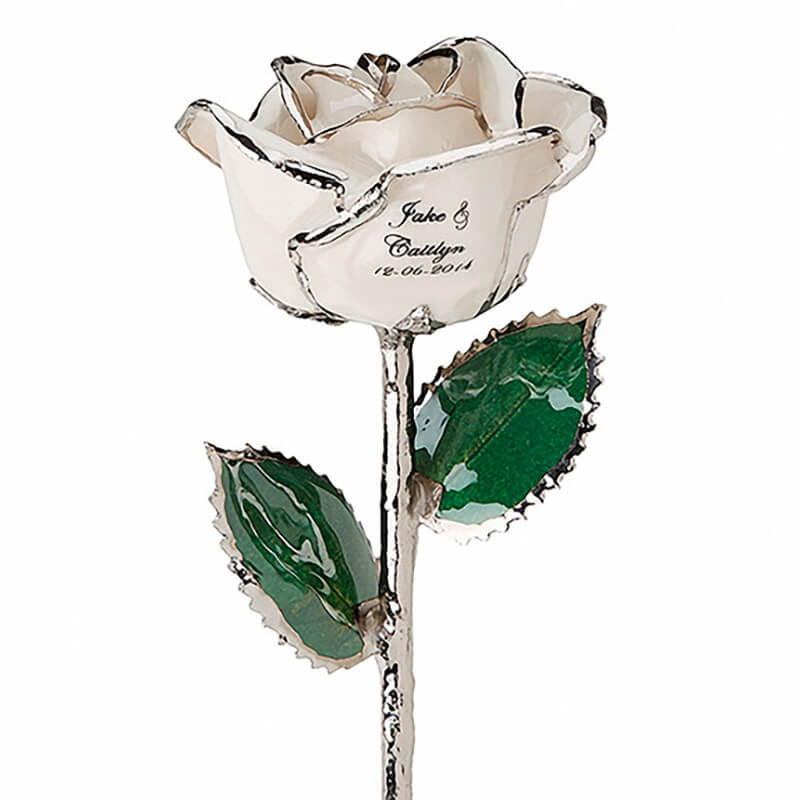 Roses are the flower of love, but they don't last forever – or do they? This personalized and preserved rose is a beautiful gift for any couple's wedding or anniversary date.
Preserved with clear lacquer and trimmed with 24 karat silver, this 11.5 inch rose comes in 5 different colors (white, ivory, burgundy, pink, and red) that you can choose from. It can be personalized with any text you want, making it the perfect 25th year anniversary gift.
Get Personalization Mall promo codes for the best deal.
4. Unique Silver Bottle Stopper and Engraved Flask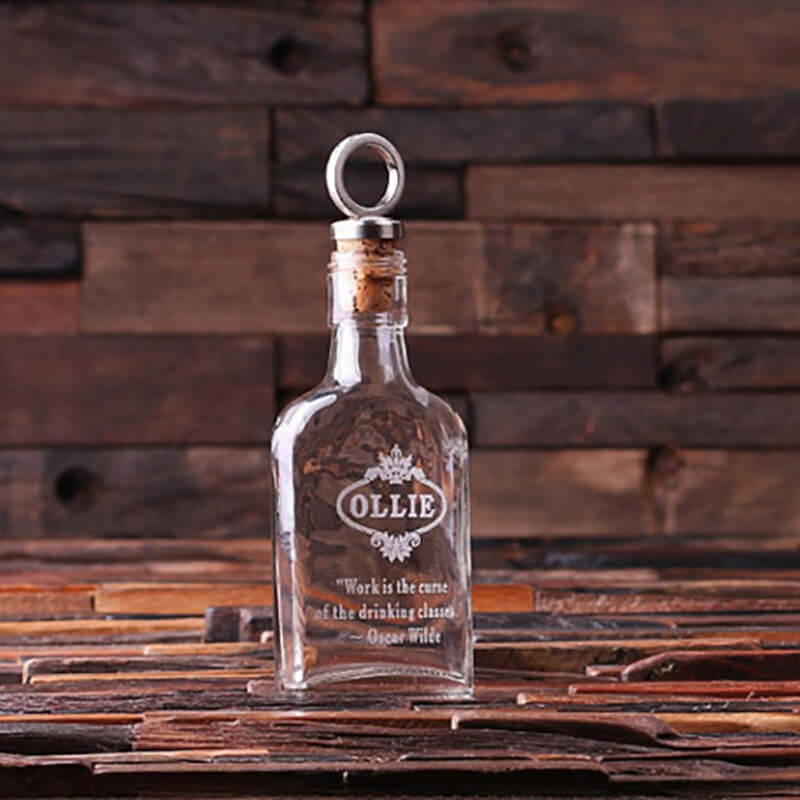 A good flask is a great thing to have in your liquor cabinet, and this 5 to 6 ounce whiskey flask is a perfect addition to any couple's cabinet.
It's a unique, handmade flask with a silver stopper, and it has a beautiful plate that can be engraved with anything that you'd like to share with them. The maker even provides some ideas for quotes about whiskey, if you want to have fun with it.
Get Things Remembered promo codes for the best deal.
5. Mr and Mrs Silver Photo Album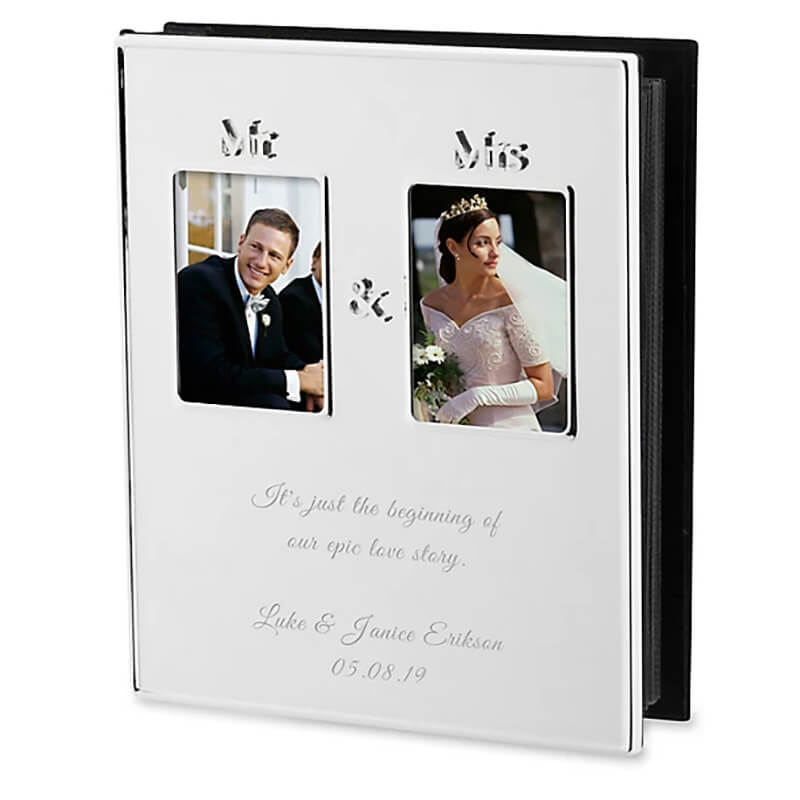 Photo albums hold a lot of memories, and it's a good idea to have a few of them to hold all of the wedding photos that a couple may have.
The Mr. and Mrs. Silver photo album is a beautiful and unique shiny steel album that has two front photo frames that say "Mr." and Mrs." on the top of them, with space to engrave their wedding date and a lovely message. The inside of the album can hold up to 120 different pictures.
Get Things Remembered promo codes for the best deal.
6. Chatham Personalized Anniversary Aluminum Plaque- Pewter Silver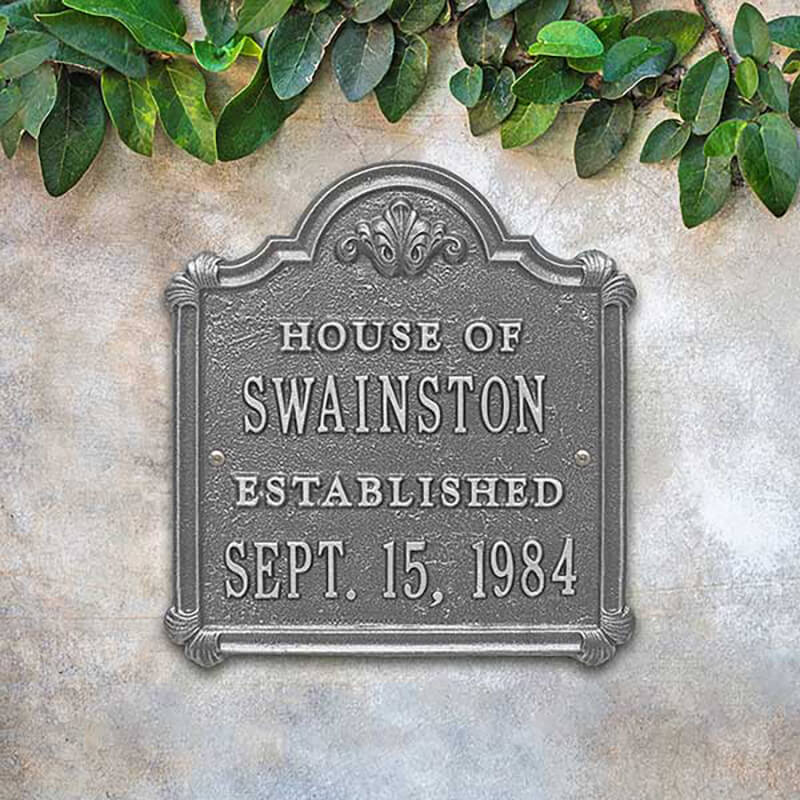 Commemorating an anniversary with a keepsake plaque can make an already special occasion even more special. This particular plaque is made from aluminum, and has a rust free finish on it so that it lasts longer and looks more rustic. It has 2 custom lines that can include family names, wedding dates, and more.
The plaque is 10.8 by 11.5 inches, so it definitely stands out on the wall. It comes with brass screws for mounting, and it's designed to withstand the elements if the couple decides to put it outdoors. The design colors include antique brass, black gold, antique copper, bronze Verdi, oil rubbed bronze, bronze gold, and pewter silver.
Get Personalization Mall promo codes for the best deal.
7. I Still Do Lucky Quarter Key Chain 25 Years 25th Anniversary Gift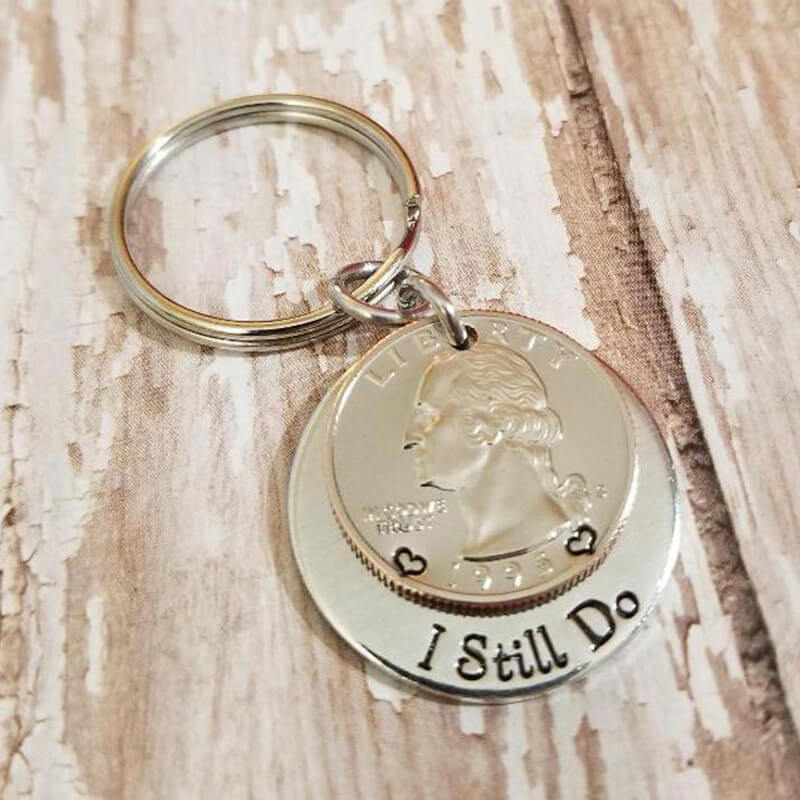 Keeping things simple can also be a lot of fun. This little keychain is a useful and thoughtful way to say "I love you" to your spouse after being married for 25 years. It's a quarter from the year that you were married, and it's put inside of an aluminum keychain holder.
The maker hand stamps a heart around the quarter's date, and then puts "I Still Do" on the bottom aluminum layer of the keychain. It can also be personalized with the wedding date and/or your last name, if you want to do so.
How Do You Find 25th Anniversary Gifts?
Stick to silver or silver-appearing
There are a lot of gifts out there that look like silver or use sterling silver as part of their design including cufflinks, champagne flutes, and picture frames. If you really want to stick to the traditional 25th anniversary theme, then you'll definitely want to start by looking at all of the different things that fall into the silver gifts category.
Consider your audience
25 years of marriage is a huge deal, and it's likely that you've known the couple in question for at least some of it. What are the hobbies that they enjoy? What sorts of things do they like to do and how do they like to do it? Knowing your audience is going to make it easier to find a gift that they'll cherish and enjoy.
Don't be afraid to ask!
If you really aren't sure as to what to get the lovebirds, then you may just want to ask them outright. It's better to ask and make sure that you're staying within the parameters of what they'd like. See if they have a registry or something, if there's a party planned for their silver anniversary.
More Anniversary Gifts You Might Like:
Celebrating 25 Years of Marriage
After 25 years of marriage, there are a lot of things that a couple knows, and there are likely a few things that they would like to get as silver wedding anniversary gifts. If you're seeking out top gifts and keeping their likes and hobbies in mind, you're sure to find something that works pretty well for them. Have fun and get creative when finding the best silver anniversary gifts.