Do you have a music lover in your life that you just want to make smile more often? Are you looking for gift ideas that can bring them joy and that are just exciting to have in their home or their lives?
As you look for a gift for music lovers, you want to consider a few of the options we've listed here – they'll pass any music lover's audition with ease!
The Best Gift Ideas for Music Lovers for 2023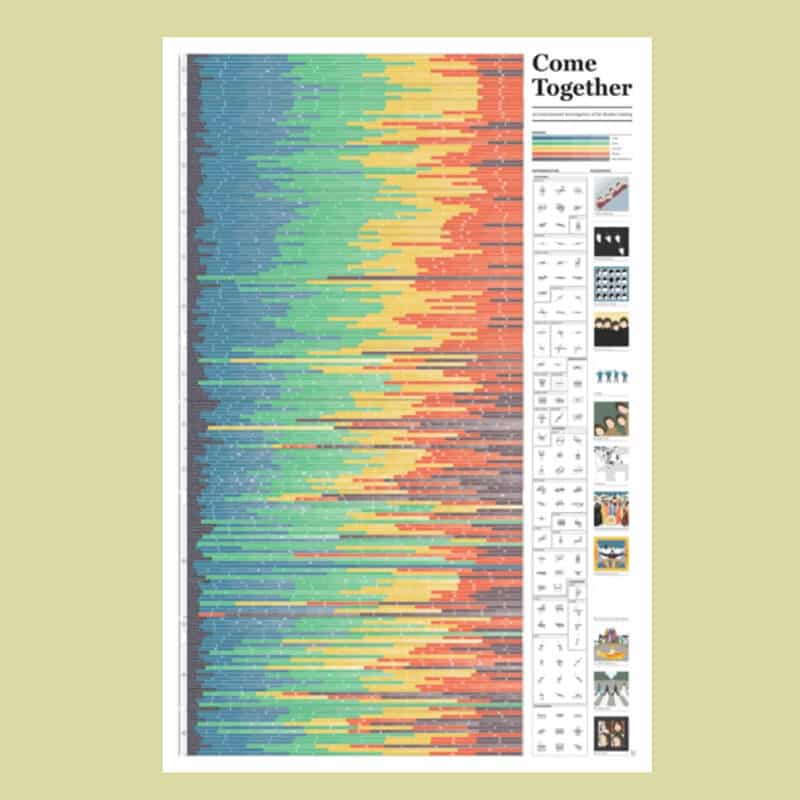 Does someone close to you love the Beatles? With tons of great music, it's not a surprise! Come Together is a clever poster that features all of the instrumentation involved in all of the Beatles' albums. It looks great and will be an awesome addition to any music lover's den or music room.
Savings Tip: Check out Pop Chart Lab promo codes for the best deal.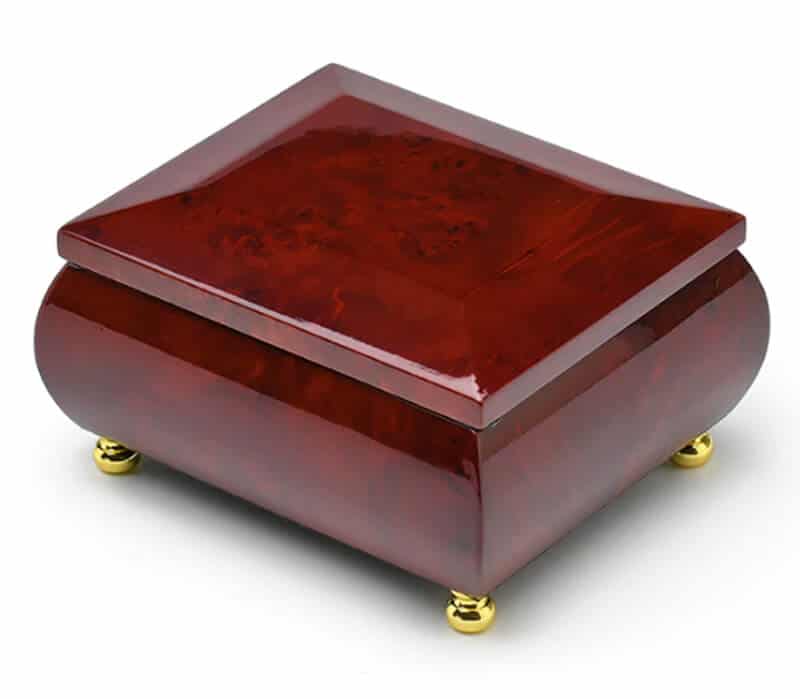 Music boxes don't all have the same song anymore – now, you can get a music box that can have its music customized! This USB Sound Module Music Jewelry Box has 100 MB of memory, allowing you to fit about 15 mp3's inside of it. It's a mahogany finished, high gloss box lined with light brown fabric on the inside.
Savings Tip: Find Music Box Attic promo codes for the best deal.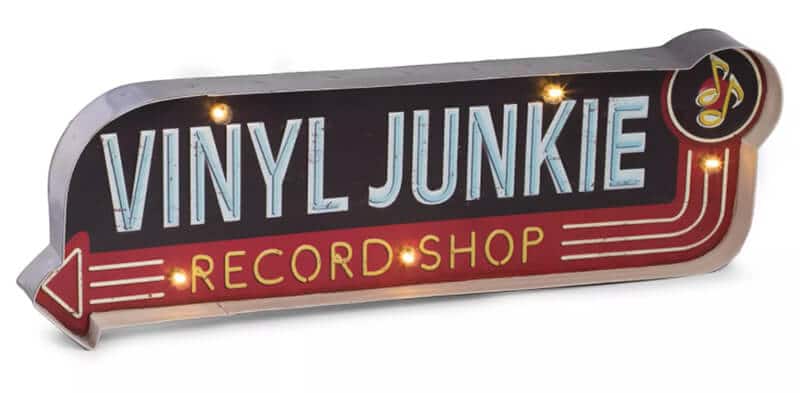 When your best friend loves showing off their vinyl records, you know the perfect gift is one that shares their love for old-school sound. This LED sign has a distressed metal finish, and can be displayed on a wall or table. The bright colors and design scream "retro" and will be a great addition to anyone's listening space.
Savings Tip: Get Kohl's promo codes for the best deal.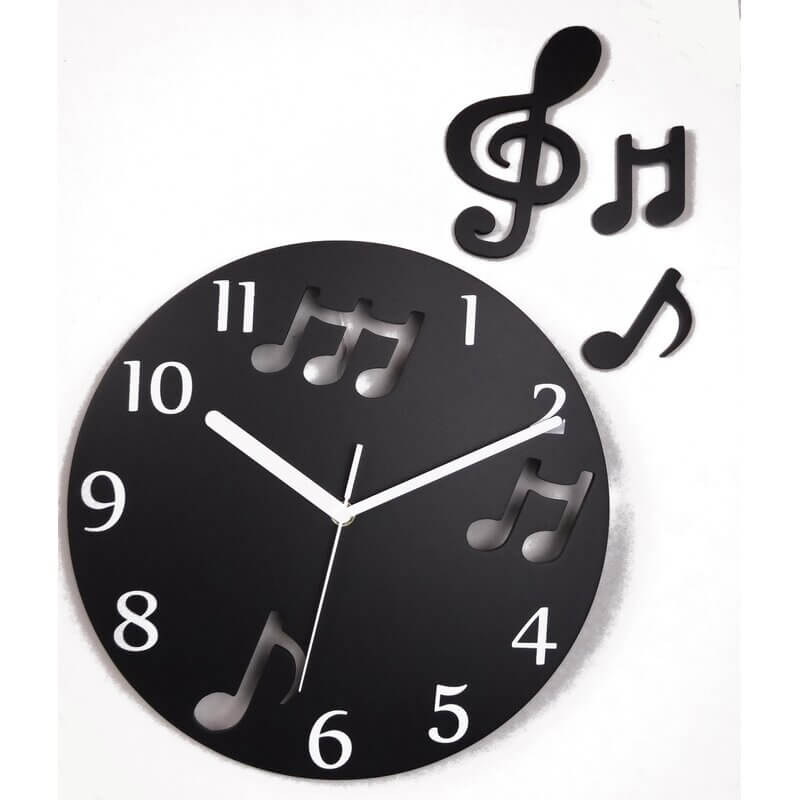 Do you want a unique gift for a music lover? This wall clock is a great looking addition to any music lover's bedroom, classroom, or other space. The clock is handmade and laser cut, and the musical notes can be hung with self-adhesives so that the clock has its own unique touch. It also comes with a stainless steel hanging hook so that it can be hung safely.
Savings Tip: Find the best Wayfair coupon codes for great savings.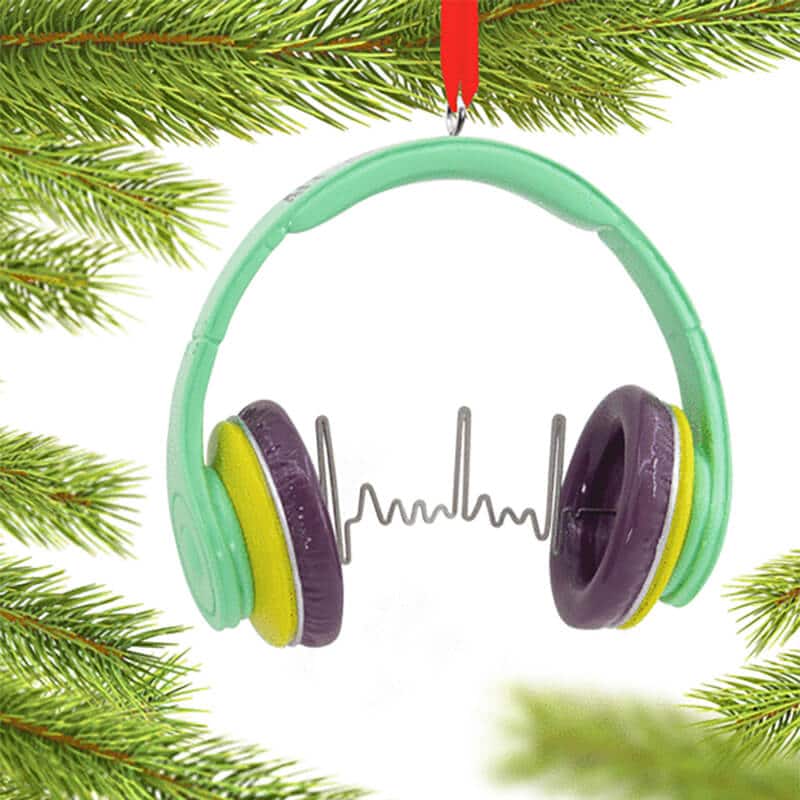 If you know someone that just can't take off their airpods or earphones, this Christmas ornament might be just the ideal stocking-stuffer. The ornament is made from resin and features a pair of green headphones with yellow and black earpieces, so it will stand out and look great on any tree.
Savings Tip: Get OrnamentShop.com promo codes for the best deal.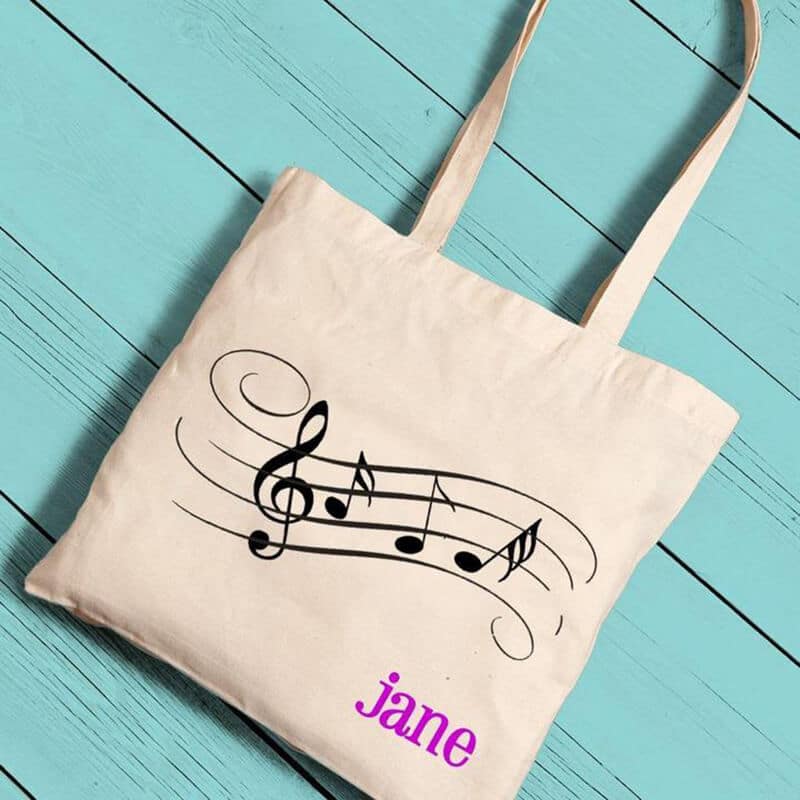 This handy canvas tote printed with music notes is a great addition to any musician's on-the-go lifestyle. This tote captures their personality and can be personalized with their name or an appropriate message. Lightweight and easy to carry, this tote is great for the beach, music class, the grocery store, or wherever else they're headed.
Savings Tip: Get A Gift Personalized coupons for the best deal.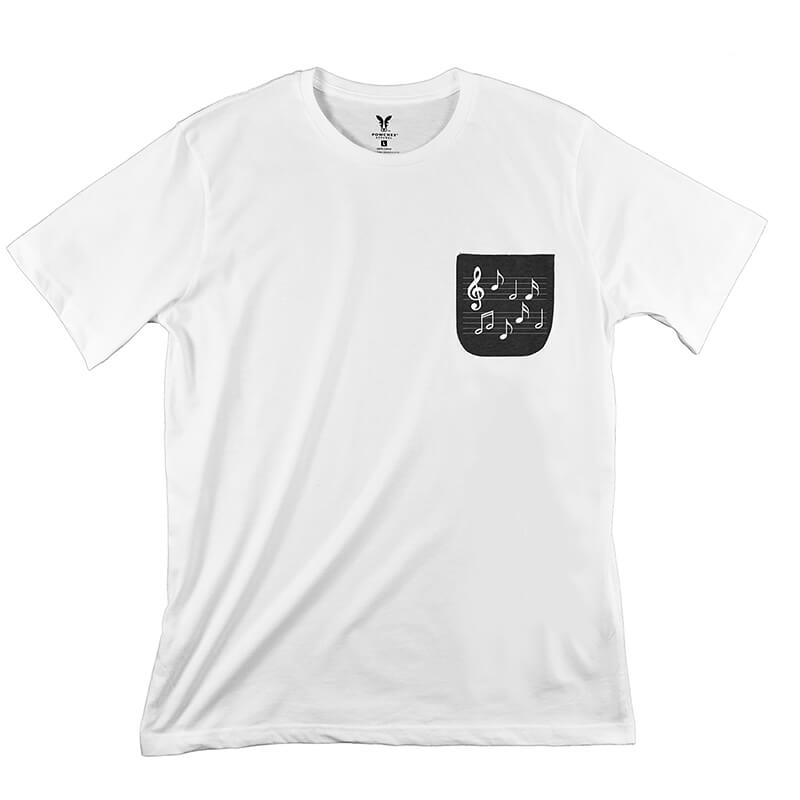 This t-shirt is a classy way for your favorite musician to show off their love for music. Made from 100% ring-spun cotton and featuring a left-chest pocket, this t-shirt comes in white with a black pocket and white print, or red with a white pocket and red notes. The print on the pocket includes music notes on a staff, and a treble clef.
Savings Tip: Find GiftsForYouNow.com promo codes for the best deal.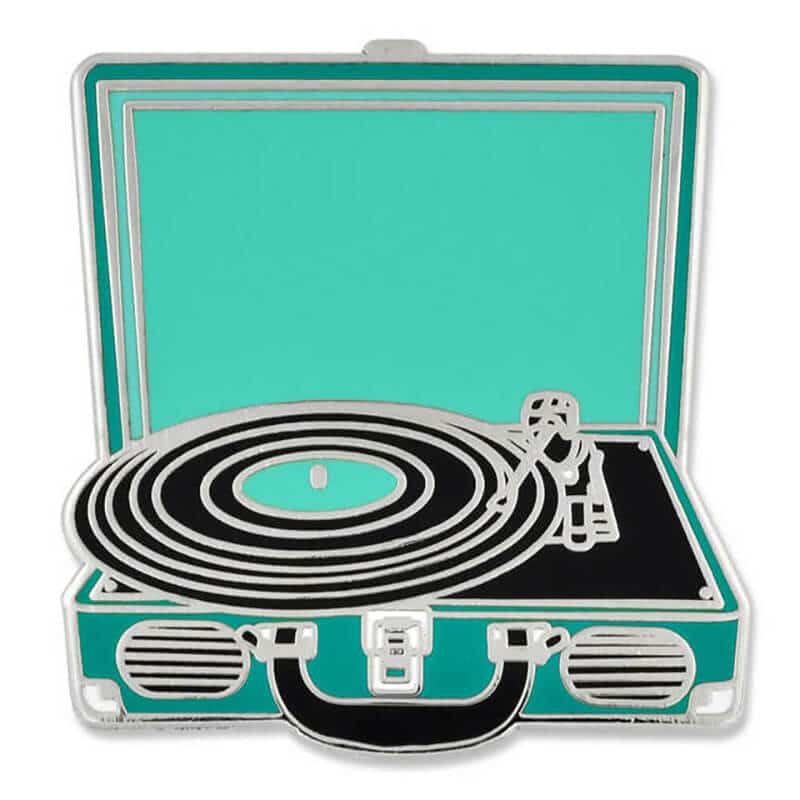 Retro music lovers of vinyl and turntables rejoice! This vintage record player pin is the best way to show how much you appreciate the art of vinyl. The nickel plated pin is smooth and shiny, and includes a standard clutch back so you can easily pin it onto anything.
Savings Tip: Get PinMart promo codes for the best deal.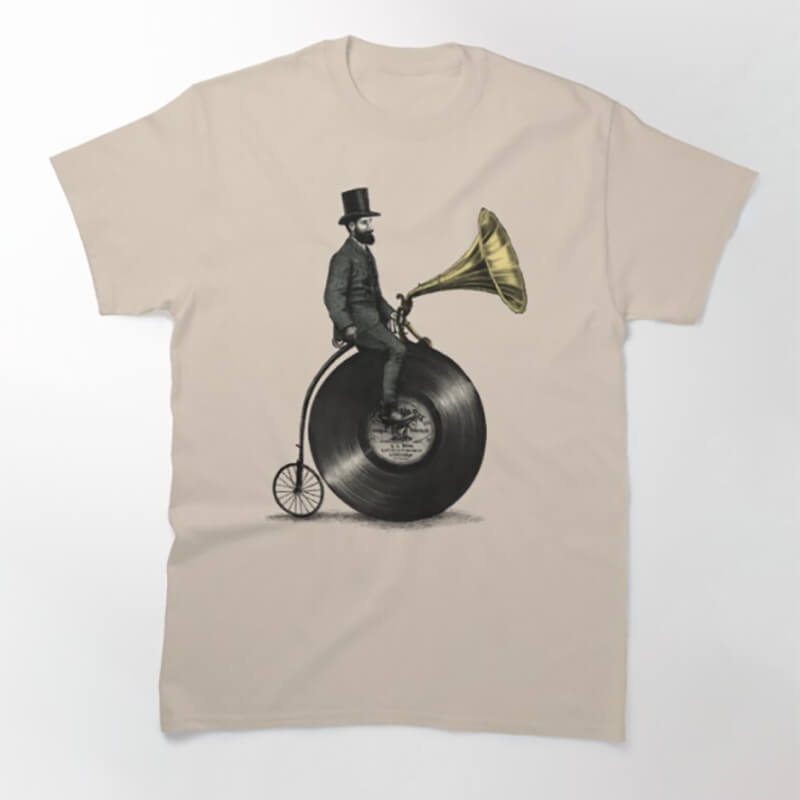 Looking for a classy t-shirt that shows off that "old style" art that you think of when it comes to the early days of 78 rpm records and phonographs? The Music Man shirt is a quirky shirt, featuring a gentleman in a top hat riding a bicycle with a front wheel that appears to be a record. The shirt is made from heavyweight, 100% preshrunk cotton and comes in sizes XS to 3XL.
Savings Tip: Find Redbubble promo codes for the best deal.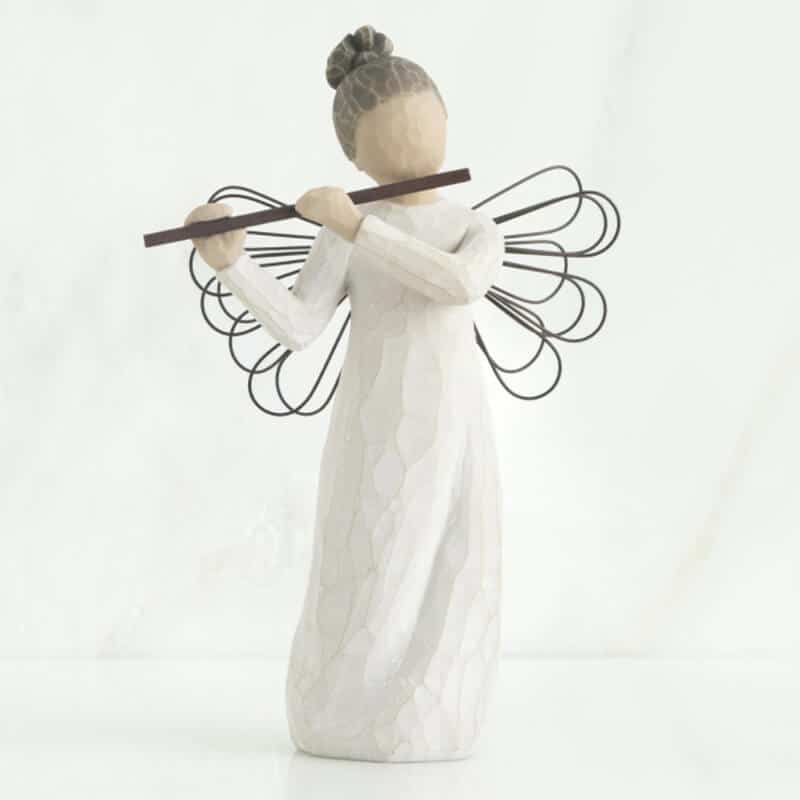 A beautiful keepsake that any music lover will love, this 6-inch, hand painted resin figure features a beautiful angel in a cream dress. The wings are made from wires, and the angel is playing the flute. It comes in a gift box and even has a card enclosed to make gift-giving super easy.
Savings Tip: Get Willow Tree promo codes for the best deal.
Shopping for the Best Gifts for Music Lovers – a Gift Guide
Make their listening experience better
Some music lovers just need some tools to improve the sound quality of their playlist. Portable speakers (including Bluetooth speakers), amps, earbuds, headphones, and more can really make a difference for someone when they're looking to enjoy music more. See what technology they have and find stuff that makes it even better.
Stuff instrumentalists need
Is your favorite music nerd also a musician? Then why not get them some high quality items so they can make music even better? A guitarist is always looking for things like amplifiers, guitar picks, wires, and other such things. Maybe you know a clarinetist or saxophonist that needs reeds, or a karaoke star that needs a better home setup. If you don't know what they need – don't be afraid to ask!
Memorabilia is always great
Fanboys and fangirls don't always want the latest gadgets – these music fans want memorabilia. They may want some of the original notes from a favorite songwriter, or earplugs that were used at Woodstock or another large festival. Doormats that share their favorite song lyrics and other décor can be fun gifts for memorabilia collectors, as well.
Bring More Music into Your Favorite Audiophile's Life
Mixtapes, gift cards, and other things are great gifts for any music lover you may call friend or family. But, there are a lot of fun ways to get creative and get a guitar player, ukulele enthusiast, or audiophile some unique things that they may not already have in their collection. Shop around and see what it is that is best for them.
More Gift Ideas for Hobbyists