Makeup can hide broken capillaries and blemishes, give you a brighter, more youthful appearance, give you the dramatic beauty look that perfectly complements an outfit or simply make you feel like a rock star on your way to the school, work or the bank.
Whatever the reason, foundation is one of the most hard-working heroes in a makeup bag, and getting the right one is essential.
With so many formulas available, finding the right formula for your skin can be difficult, and sometimes, downright intimidating. The good news is you don't have to be a makeup artist to get it right.
Because the best foundations for all skin types are not the same, the collection of foundations below covers the spectrum of beauty. Whether you're dealing with hyperpigmentation and acne, oily skin or prefer organic formulas, the perfect match is here for you.
The Best Foundations for All Skin Types in 2023
1. 100% Pure Fruit Pigmented Healthy Foundation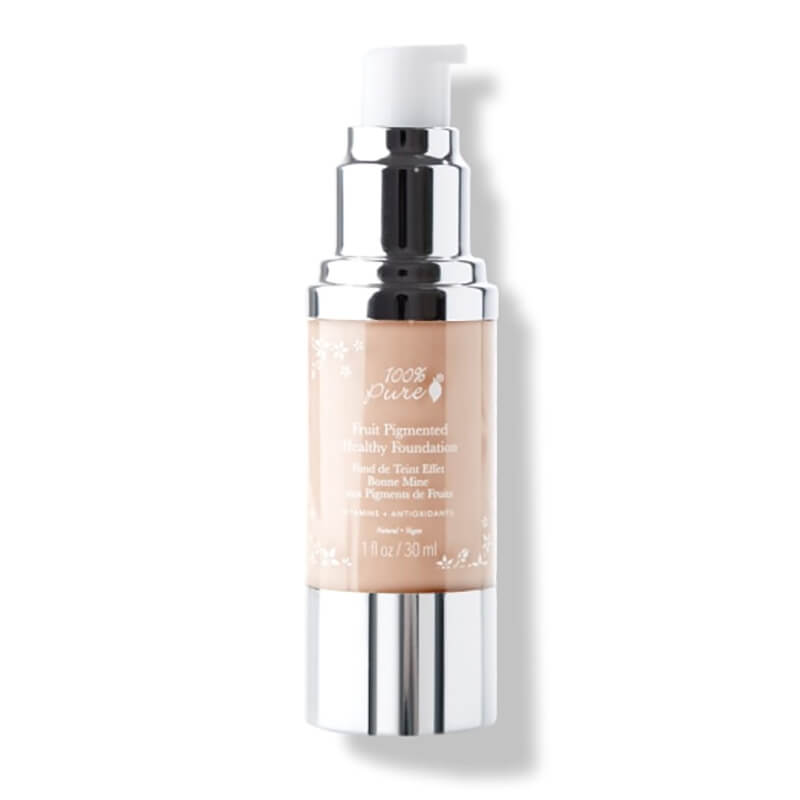 Ideal for skin tones ranging from medium to tan with yellow undertones, this foundation amazingly provides full coverage with a dewy, matte finish – no easy task if you're familiar with foundations.
Anti-aging and hydrating, the powerhouse formula is loaded with antioxidants and vitamins to help improve the look of your skin instantly as well as over time, and has a creamy consistency for flawless application.
One of the best natural foundations, it uses fruit and plant pigments for color and is cruelty-free.
Get 100 Percent Pure promo codes and and 4% cash back for the best deal!
2. Au Naturale Zero Gravity CP2 Foundation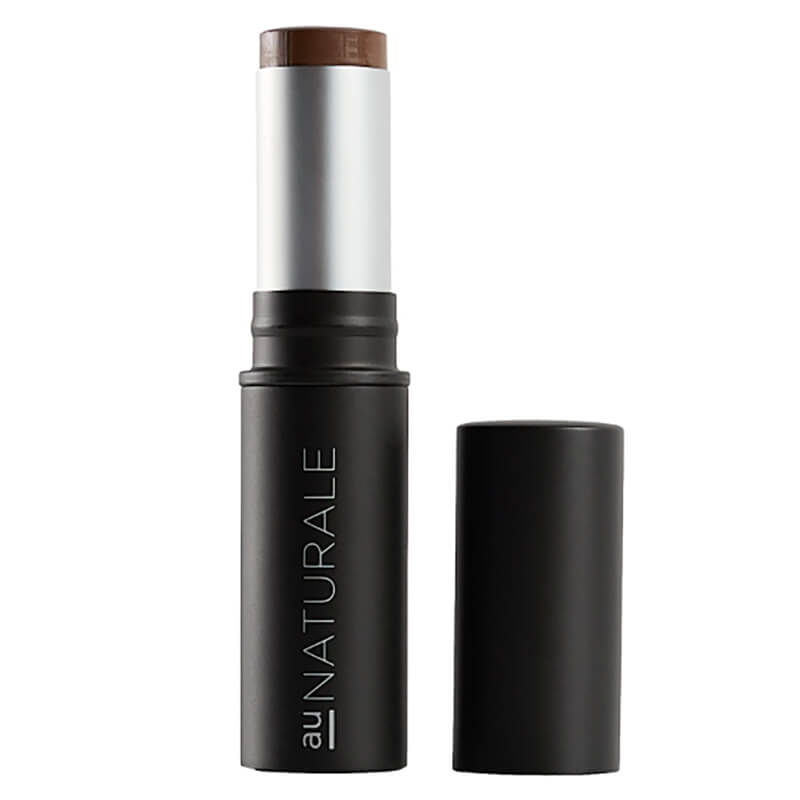 A cruelty-free natural foundation, formulated without toxins, gluten, animal byproducts, parabens or synthetic preservatives, it goes on the skin like a hydrating crème but has the finish of a light powder – hence its CP2 name.
Available in 16 shades, it is great for a variety of skin tones and can be applied with a brush or straight from the stick and blended with your fingers. For those looking for healthy, happy skin without having to go completely makeup-free, this medium coverage foundation is the way to go.
Get StrawberryNet promo codes and and 8% cash back for the best deal!
3. Dermablend Smooth Liquid Camo Foundation w/ SPF 25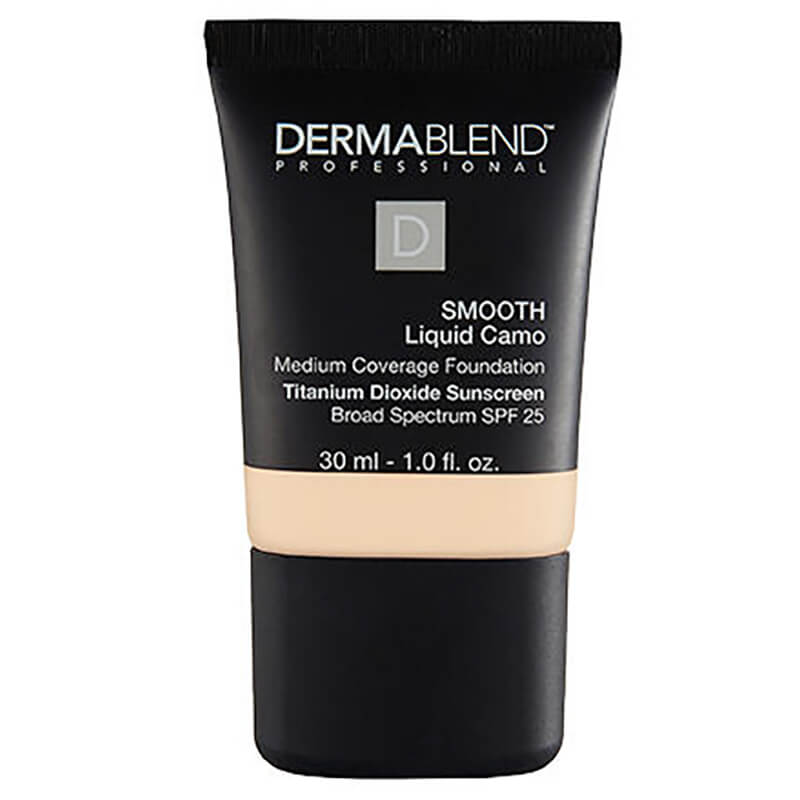 A powerful piece of multi-tasking foundation, this Dermablend formula offers a natural finish, sunscreen protection and hydrating benefits to keep dry skin nourished. The flexible liquid offers buildable coverage, effectively covering blemishes, hyperpigmentation, redness and uneven skin tone without causing further irritation.
With an extremely creamy consistency, you'll never end up with a cakey look; something that can't be said for many full coverage foundations. Fragrance-free, allergy tested and dermatologist-tested, it is one of the best foundations for sensitive skin.
Get Overstock.com promo codes and 4% cash back for the best deal.
4. Mineral Fusion Pressed Powder Foundation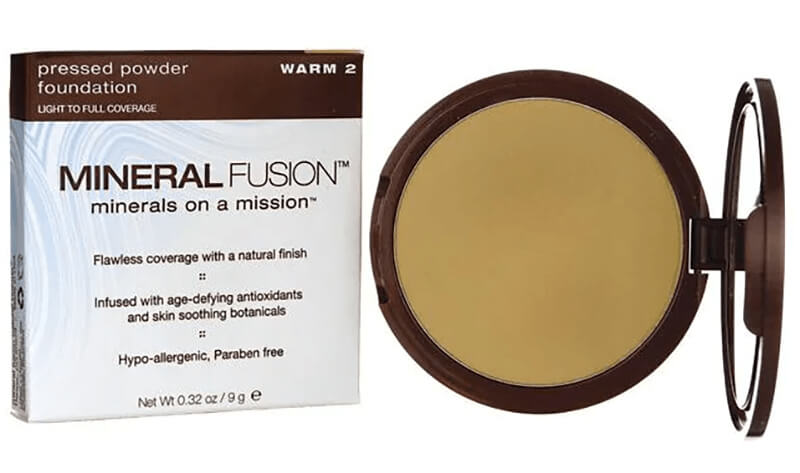 If you've ever wanted that perfect airbrush finish, this pressed powder is the natural beauty product you've been looking for.
Triple-milled for a smooth finish that airbrushes the pores, its buildable coverage gives you total control, keeping you selfie-ready and shine-free. More than makeup, it is a skin care product in its own right, using red and white tea, pomegranate and sea kelp to cover free radical damage and boost that beautiful natural glow.
Skin-smoothing and age-defying, it improves your complexion and moisturizes the skin without the use of any chemical ingredients.
Get Swanson Vitamins promo codes and 3% cash back for the best deal.
5. TLM Avashine Color Changing Foundation w/ SPF 15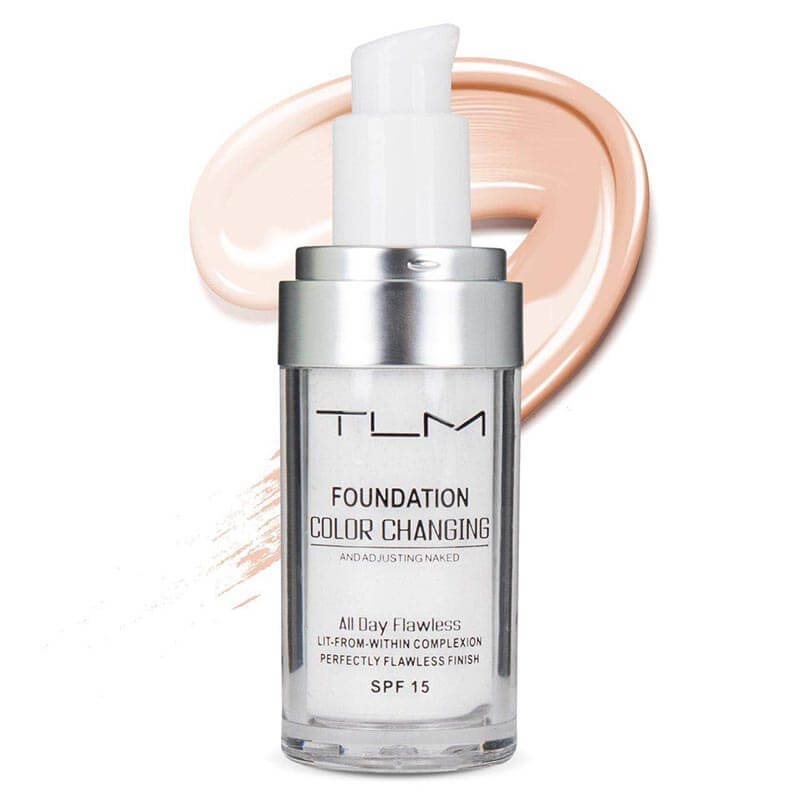 Finding the right shade of foundation doesn't get much easier than this cream. The best foundation for all skin types and skin tones, when first applied, it is white, but upon application shade-sensing beads are instantly activated, adjusting to your perfect skin tone for an exact match every time.
The formula contains SPF for skin protection and is lightweight and fragrance-free, allowing you to wear it all day with little to no irritation. An even skin tone and silky finish is what you'll get every time.
Get eBay promo codes and 1.5% cash back for the best deal.
6. Black Opal True Color Stick w/ SPF 15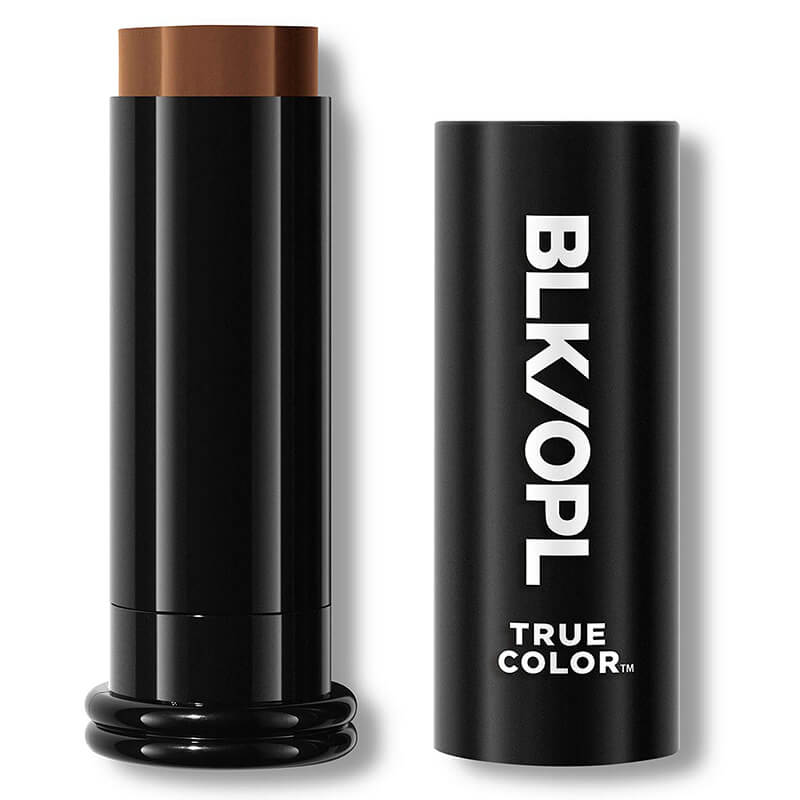 A hypoallergenic crème stick with broad spectrum protection, it is one that many people swear by for unmatched coverage of blemishes. Easy to match to a variety of darker skin tones, it goes on smoothly and easily and lasts the entire day; there is no need to reapply.
Especially great for those who have skin on the drier side, those who have oily skin should steer clear. Perfect for maximum coverage, this longwear foundation has a highly blendable and creamy texture, making it great for contouring.
Get Rite Aid promo codes and 4% cash back for the best deal.
7. Catrice HD Liquid Coverage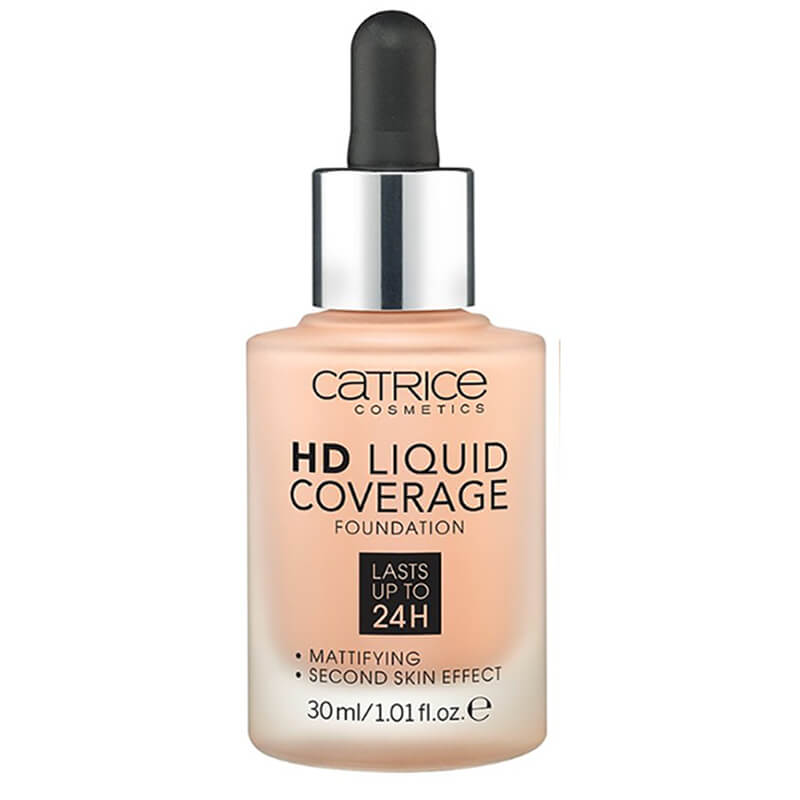 With an impressive shade range, you'll find the right color of this mattifying foundation to give you the barely there beauty look you love. Featuring a unique dropper applicator, applying the makeup is cleaner and easier than ever.
For 24 hours, it provides full coverage, blurring blemishes and imperfections for normal, dry and oil skin.
The lightweight, longwear formula is known for feeling and looking like a second skin, giving higher-end brands a run for their money.
Get ULTA promo codes and 2% cash back for the best deal.
8. Black Opal Total Coverage Concealing Foundation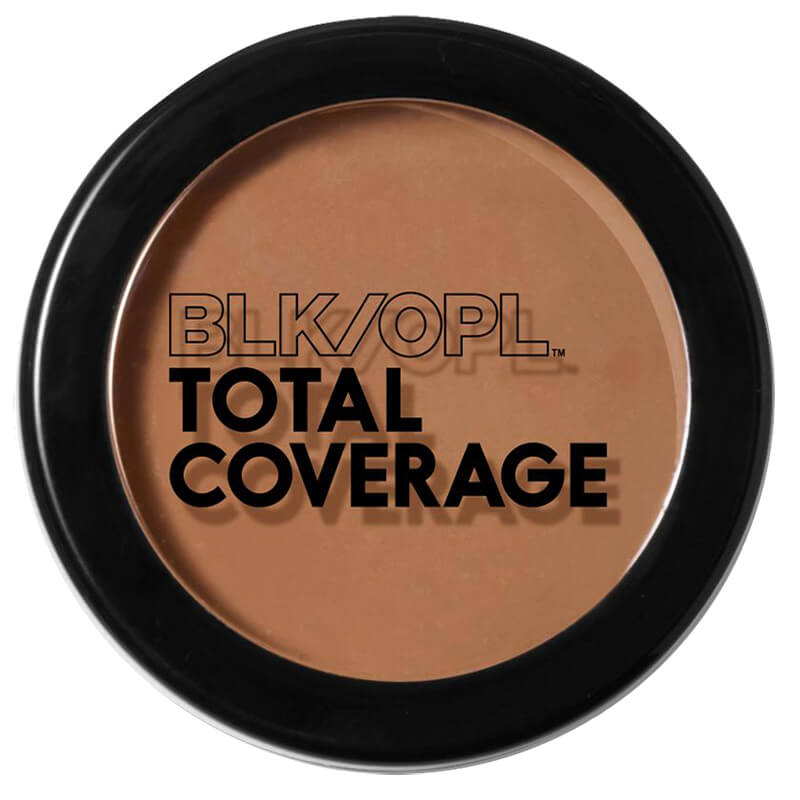 Part foundation, part concealer, this 2-in-one beauty product is infused with some serious skin-protecting minerals. Developed by a dermatologist, it is the best foundation to use if you are in need of more than full coverage.
The nutrient-rich formula offers buildable coverage that glides on to the skin, giving it a dewy, supple finish. Creating a velvety, luminous beauty look can often result in a weighed down appearance, but not so with this foundation. As long as you have normal to dry skin, you can expect a flawless face that is naturally radiant.
Get eBay promo codes and 1.5% cash back for the best deal.
9. Neutrogena Healthy Skin Lightweight Cream Foundation w/ SPF 55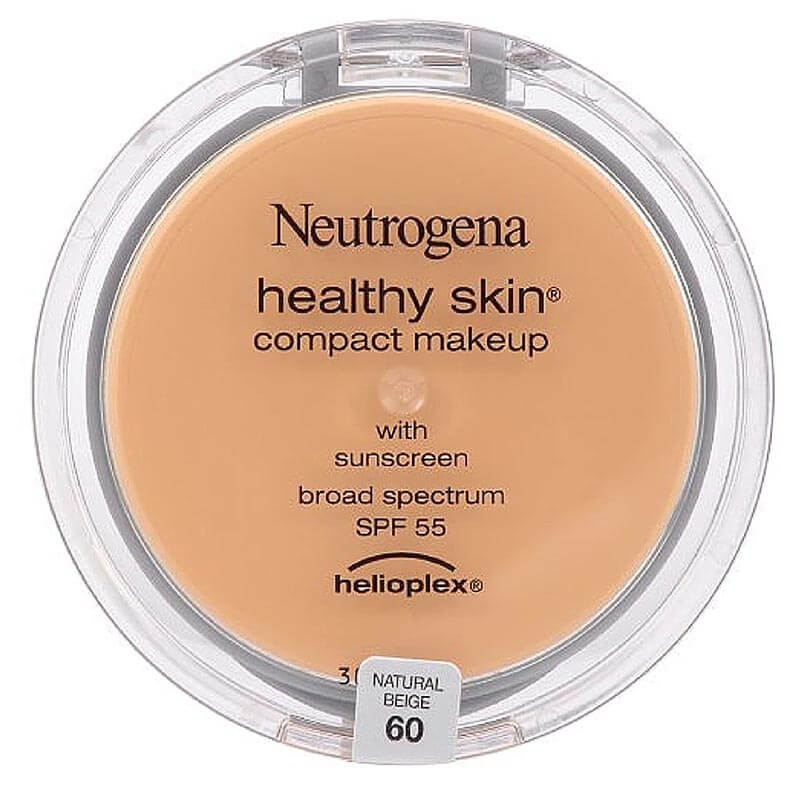 Packaged in a convenient compact that includes a mirror and makeup sponge, the non-greasy formula of this Neutrogena foundation gives you a natural, flawless look while protecting your skin from the sun's damaging rays.
Lightweight and buildable, opt for medium coverage to full coverage depending on your needs (and the amount of drama you'd like to stir up) without that heavy feeling that pounds of makeup are caked on your face.
Dermatologist-tested, it won't clog your skin's pores and is packed full of great skin care ingredients like vitamin C and E.
Get Bed Bath and Beyond promo codes and 4% cash back for the best deal.
10. L'Oréal Paris Infallible Longwear Shaping Stick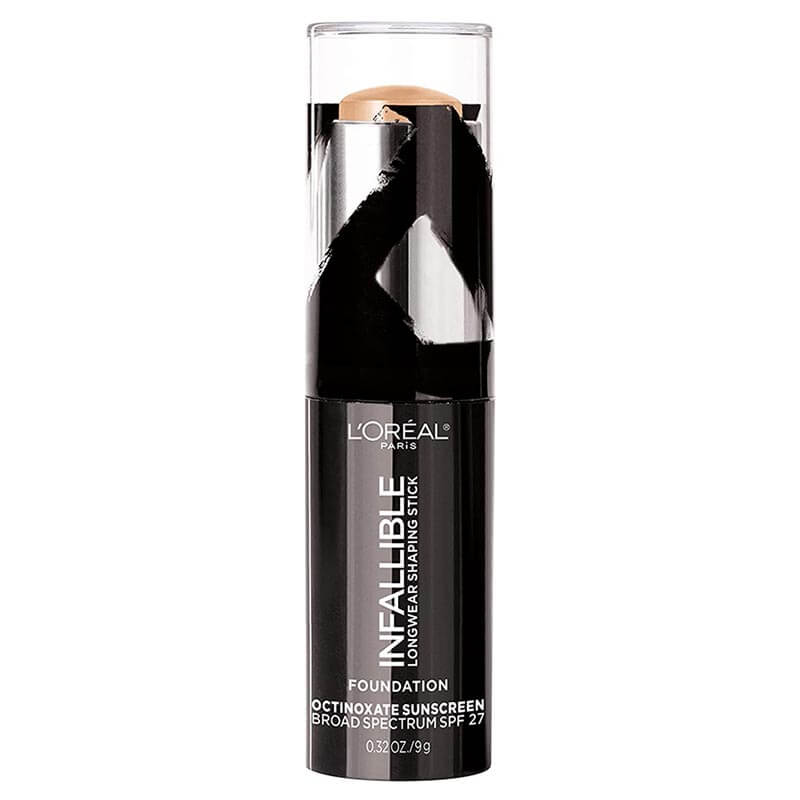 One swipe of this foundation stick straight from the tube to your face will make you a believer.
Incredibly creamy, it melts into the skin, blurring the pores for a glowing, smooth complexion. Sculpt your perfect longwear look using its buildable coverage and never worry about touch ups as you hum through your day.
Capable of covering blemishes plus enhancing and defining, it lasts four up to 24 hours and is one of the best foundations for dry skin.
Get Kohl's promo codes and 4% cash back for the best deal.
11. Revlon ColorStay Longwear Liquid Foundation w/ SPF 15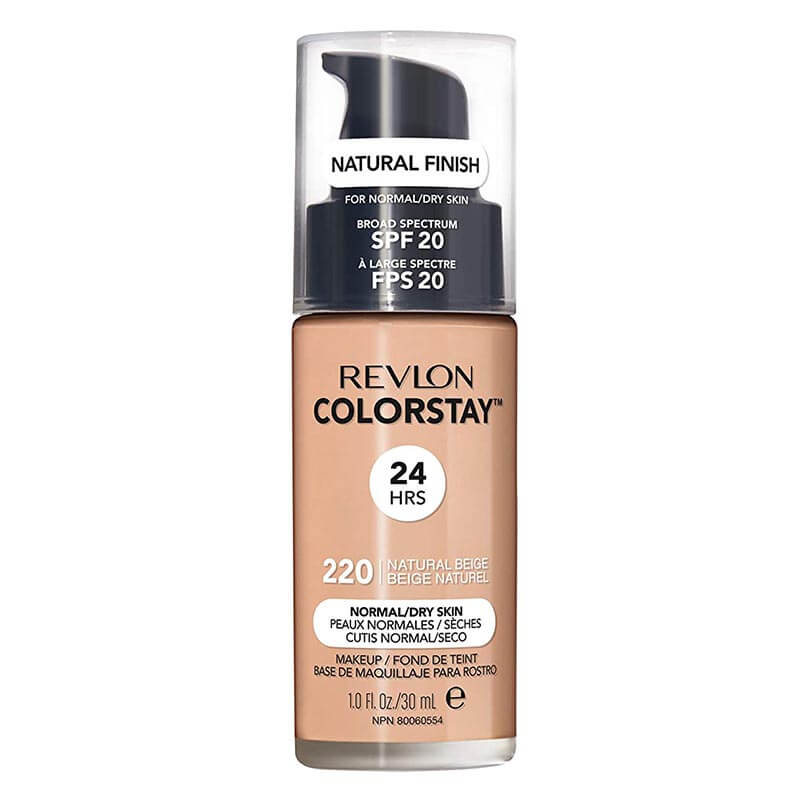 Want the best foundations for combination skin? Look no further than this entry, which is specifically made for combination and oily skin.
Available in over 40 shades, it has an oil-free formula that controls shine and oil absorption. Fortified with SPF 15, it is lightweight, versatile with medium to full coverage and lasts for a full day.
A flawless face, free of oil and a matte finish for entire 24 hours – could your skin ask for anything more?
Get ULTA promo codes and 2% cash back for the best deal.
12. L'Oréal Paris Infallible Pro-Matte Liquid Longwear Foundation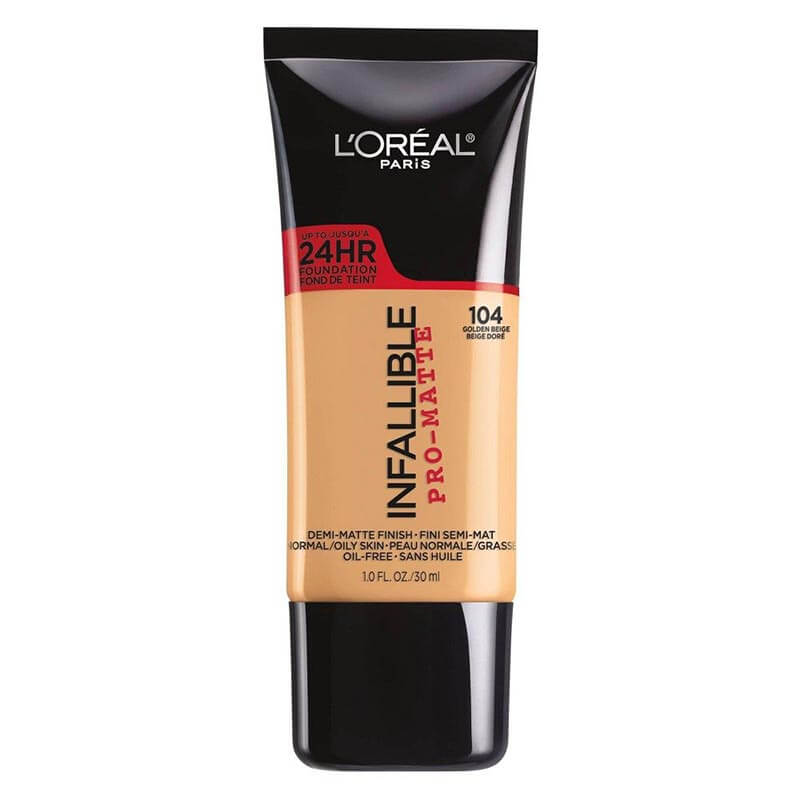 Oily skin has met its match in this creamy, lightweight foundation that never stops working.
The fantastic demi-matte finish of this medium coverage formula is a standout, resisting humidity, sweat and heat to make it one of the best foundations for oily skin. The results are a complexion that is clear, and shine-free without that flat and dehydrated look.
Blotting papers and touch ups are no longer necessary as the formula also ensures your complexion remains smooth a full 24 hours.
Get ULTA promo codes and 2% cash back for the best deal.
13. Phoera Matte Oil Concealer Foundation Cream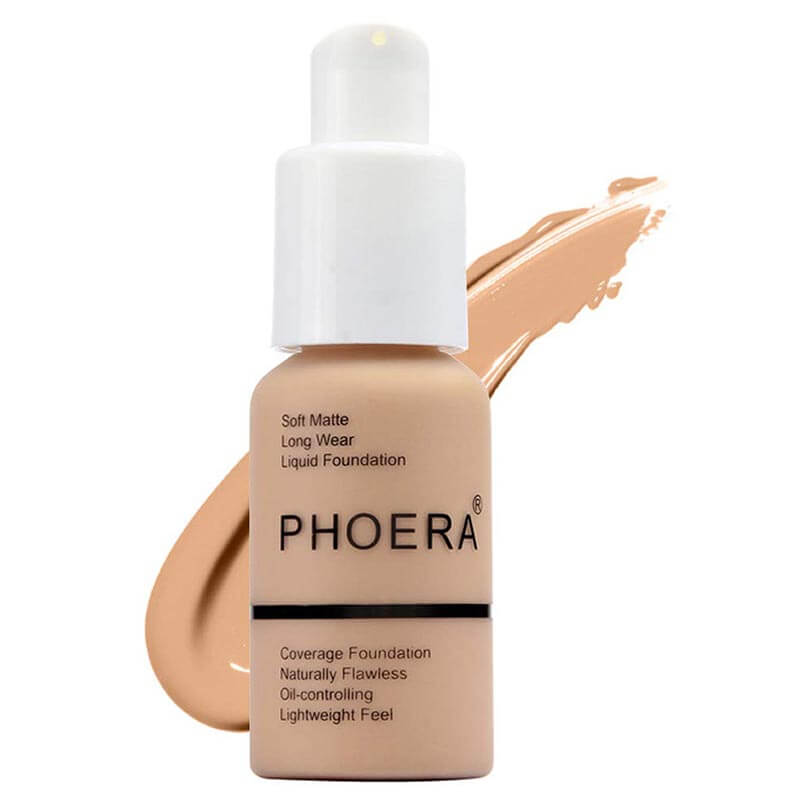 A longwear foundation, it flawlessly camouflages under eye circles, uneven skin tone and other imperfections, leaving an ultra-smooth finish. Designed to brighten skin and hydrate skin, it provides a radiant, natural look that won't crease or crack as the day wears on.
Smooth over imperfections and pores using the buildable and blendable formula for medium to full coverage that will always leave skin with an airbrushed look that isn't over the top.
Get DHGmates promo codes and 4% cash back for the best deal.
14. L'Oréal Paris True Match Liquid Foundation w/ SPF 17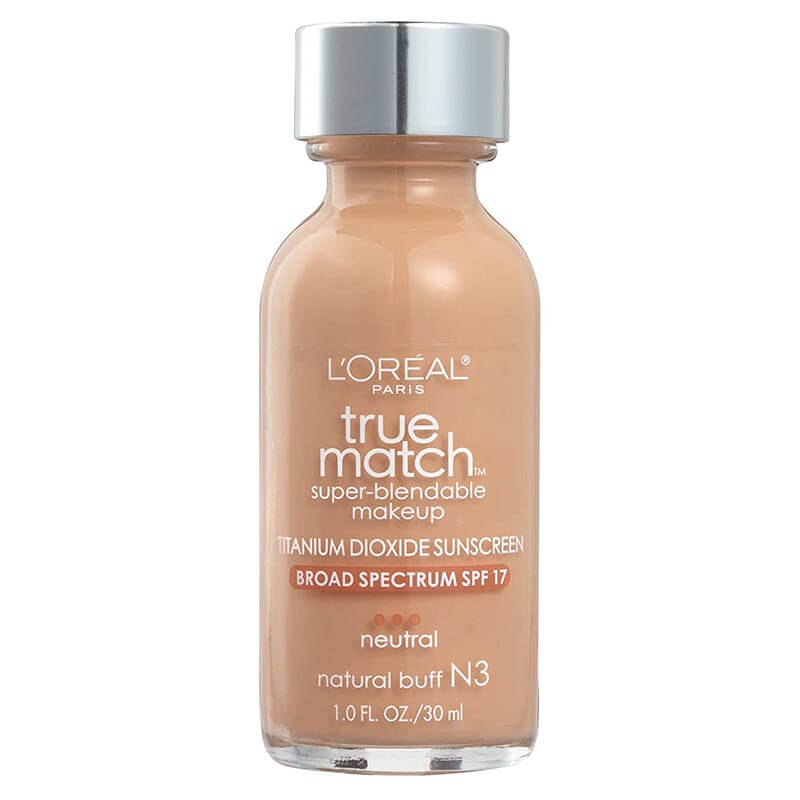 There's no denying the sheer number of darker skin tone options is a major reason why True Match is one of the best foundations for dark skin tones, but it is really a great option for just about any skin tone.
Free of oils and fragrances, the medium coverage doesn't clog pores, nourishes skin and is highly blendable. With a formula made using pure color pigments so you can actually match for your skin's undertones, everyone will wonder where the makeup ends and your skin begins.
Get Rite Aid promo codes and 4% cash back for the best deal.
15. Covergirl Advanced Radiance Age Defying Foundation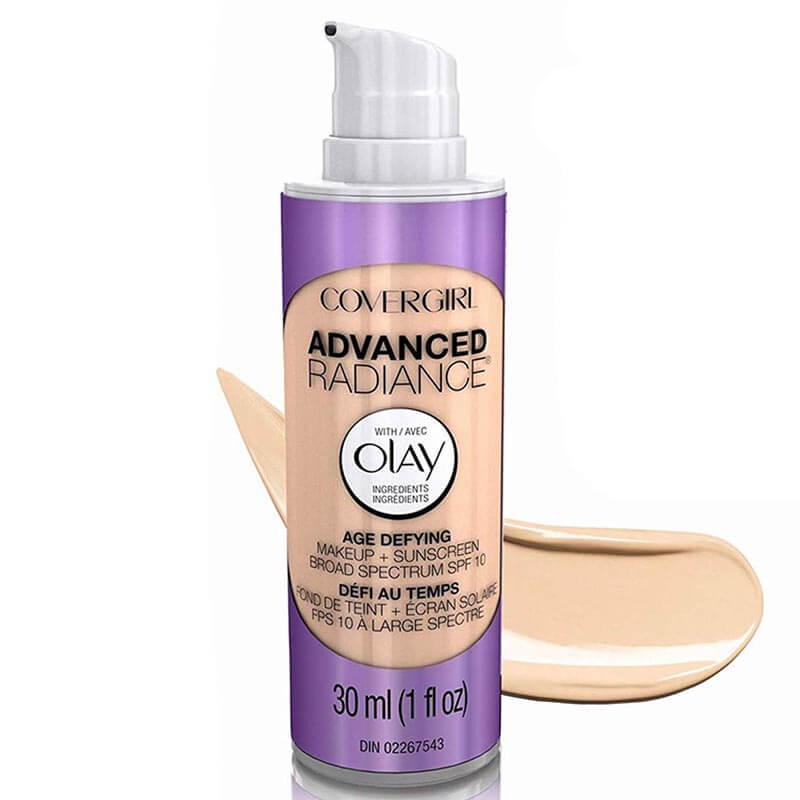 As one of the best foundations for mature skin, this Covergirl + Olay product instantly revitalizes the skin, giving skin a more youthful appearance. Skincare and makeup in one, the exclusive formula features Olay's amino-peptide complex, which firms and smooths skin, minimizing wrinkles and fine lines.
You may be a makeup master or partial to a more classic beauty look, with this foundation, it doesn't matter what kind of look you're going for because this foundation will give you the smooth base you need for any style.
Get Walgreens promo codes and 4% cash back for the best deal.
16. NYX Total Control Drop Foundation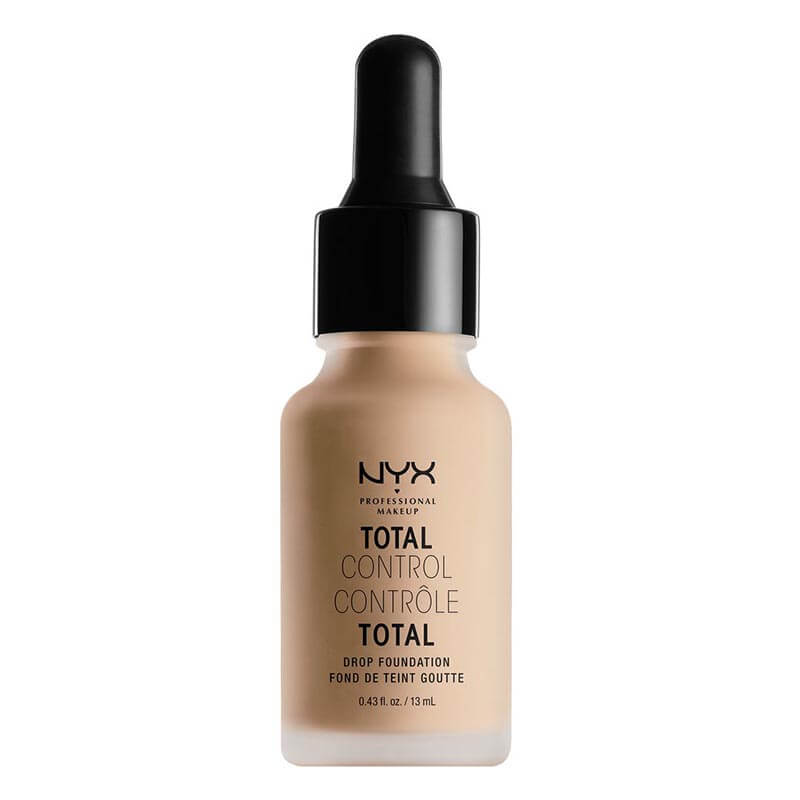 This cruelty-free fan favorite puts you in the driver seat. With just a few drops, you can go from a light, sheer natural look to maximum coverage for uneven skin tones and blemishes.
The more you play around with the smooth and silky matte formula, the more fine-tuned your look will become.
Extremely versatile, get your perfect match by choosing from over 12 shades for your primary foundation and one or two lighter or darker shades for contour shading, highlighting and defining. 
Get NYX promo codes and 8% cash back for the best deal.
17. Milani 2-In-1 Foundation
Another great brand with a vast shade range, this foundation is a workhorse, combating redness, under eye circles and providing long-lasting coverage.
The formula combines foundation and concealer into a rich and creamy texture that blends seamlessly and evenly into skin.
Water-resistant, oil-free and great for medium to full coverage, a few pumps are all you need to get a natural looking complexion complete with a satin matte finish.
Get Overstock.com promo codes and 4% cash back for the best deal.
18. Covergirl TruBlend Matte Made Liquid Foundation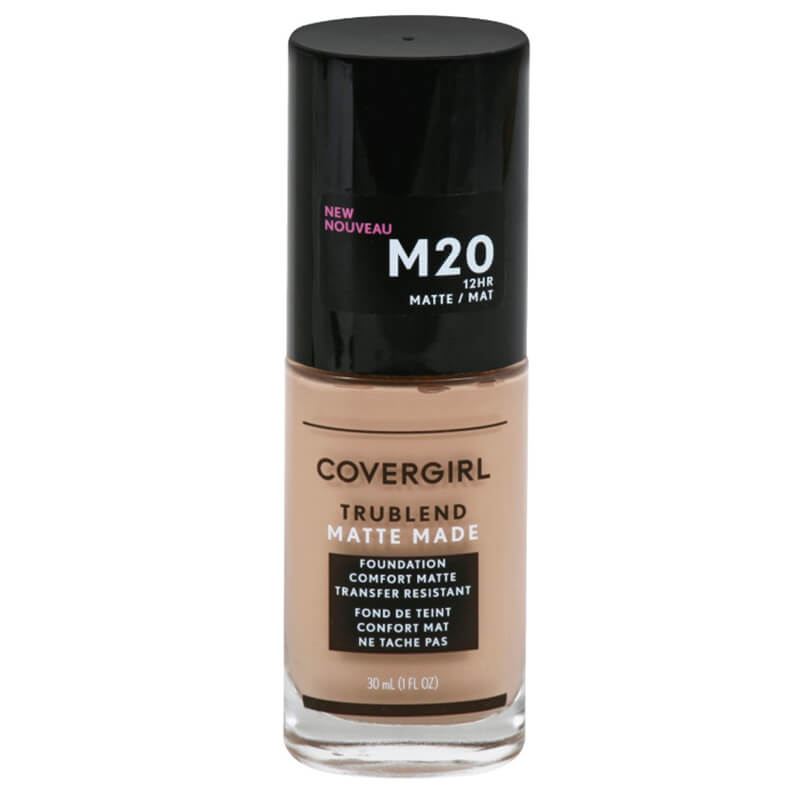 Another great product for oily skin, there are over 36 shades, all of which offer an amazingly soft and wearable formula for comfort that lasts up to 12 hours.
This cruelty-free foundation minimizes pores and absorbs excess oil using mattifying powders that leave you with a flawless finish that won't transfer onto your clothes, hands or the face of another person.
Made with flexi-hold technology, this foundation creates a flexible yet strong matte appearance that is smooth and will never dry out or cake.
Get ULTA promo codes and 2% cash back for the best deal.
19. e.l.f. Acne Fighting Vegan Foundation w/ SPF 25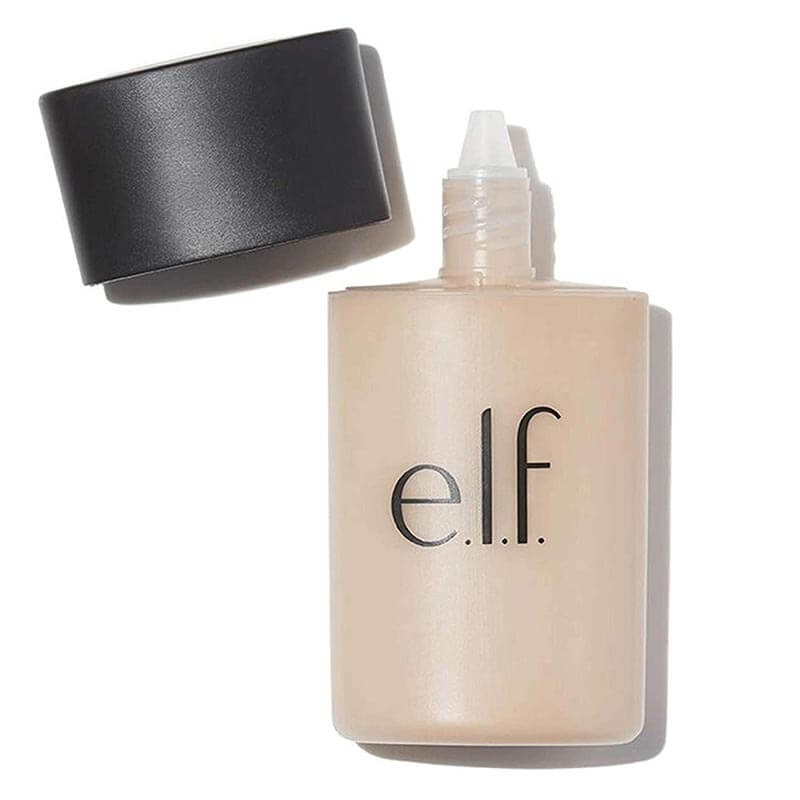 If you're looking for the best foundations for acne prone skin, consider this full coverage foundation your secret weapon to looking great while your face is healing from pimples and acne scars.
Designed to get rid of annoying pimples as well as keep future breakouts at bay, it helps to reduce redness and balance uneven skin tones.
A lightweight formula made with camphor oil to calm irritations and aloe to soothe, it helps you achieve and maintain calm, healthy skin.
Get e.l.f Cosmetics promo codes and 4% cash back for the best deal.
20. Neutrogena Mineral Sheers Lightweight Loose Powder Foundation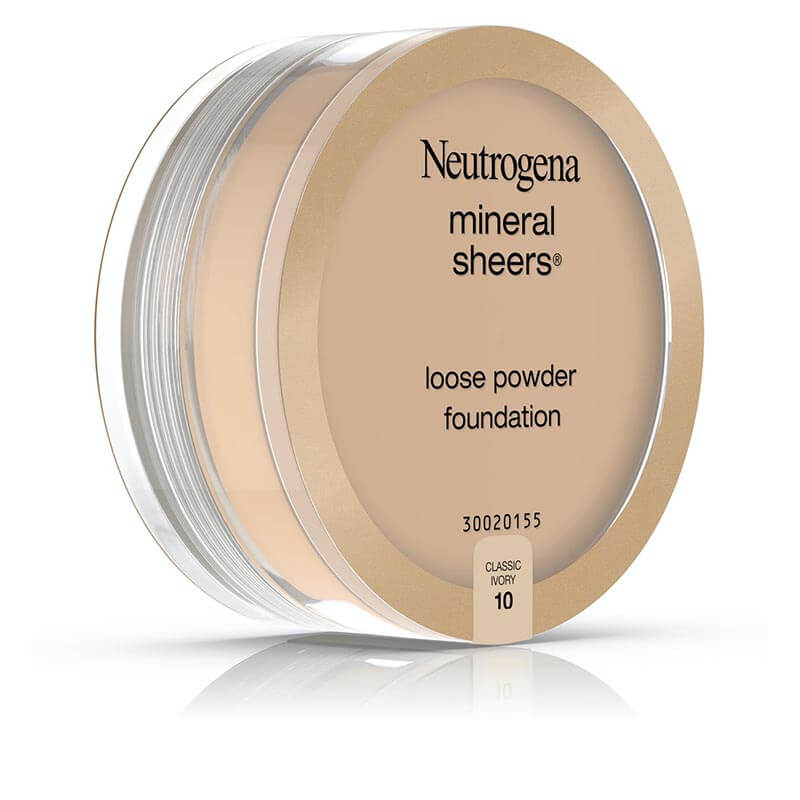 Your face is in good hands with this clinically proven formula of vitamins and minerals that promotes skin health, enhancing its tone, texture and clarity while highlighting your natural beauty.
Light, breathable and fragrance-free, the loose powder is gentle enough for sensitive skin, but can be used for any skin type, and provides sheer to medium coverage.
Available in 8 shades, it combines light-reflecting pearls and mineral color to give your skin a natural-looking, subtle glow that those around you can't help but notice.
Get Bed Bath and Beyond promo codes and 4% cash back for the best deal.
21. Maybelline FIT Me Matte + Poreless Liquid Foundation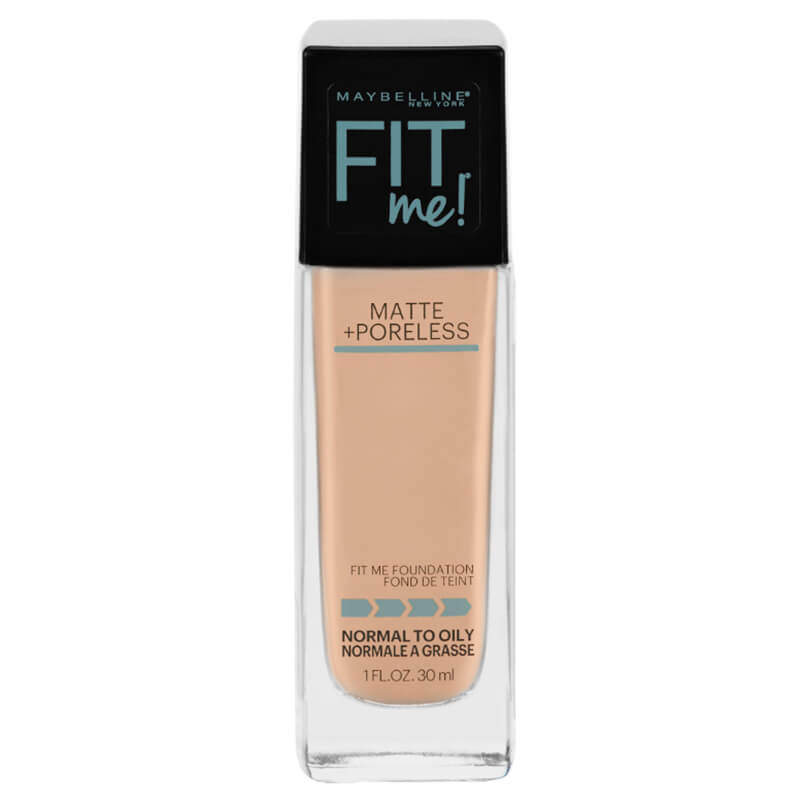 This Maybelline line is one of the best foundations for pale skin tones as it has some of the palest shades on the market compared to other drugstore foundations. Its formula contains micro powders that reduce pores and provides a matte finish that looks remarkably natural.
Good for anyone with normal to oily skin, it's a wonderful option for fans of the 'barely there' look, providing sheer to medium buildable coverage.
Get Sally Beauty promo codes and 4% cash back for the best deal.
How to Buy the Best Foundation
Too much foundation and your inner clown is now on your outer face. Too little and it can leave you looking unrefined.
Everyone has fallen somewhere in that range – even models and actors with their own glam squads.
Foundation is one tricky beauty item and it's not easy to get right; there are so many different factors: harsh fluorescent lights at the office, the current season and your skin type and any issues your skin is going through at the moment.
Instead of thinking that there is one perfect one for you, it's a good idea to think about what you need currently. Below are some of the most common questions, problems and issues makeup enthusiasts run into, along with expert advice on what to do.
Q: Which is the right formula for me – liquid, powder, cream or stick?
A: Let your skin type be your guide.
For dry skin, choose stick, liquid or hydrating powders. Stick and liquid foundations have creamy consistencies and hydrating powders contain nourishing ingredients. As you can see, the idea here is moisture.
The best foundation for oily skin is a powder or oil-free liquid. Both absorb oil, leaving your skin with a smooth, matte finish. Mineral makeup is often a good choice because of the dry particles, which soaks up excess moisture.
If your skin is acne prone, opt for foundations with salicylic acid.
Combination skin requires a little strategy. You want to use powder foundation, applying more of it in the oilier areas and less in the dry or normal areas. Powders are easier to distribute, as opposed to a foundation stick or liquid which leave visible lines.
Q: What is a finish and how do I know which one I want?
A: A finish refers to the shine, or lack of shine, a foundation leaves on your skin. There are three kinds: matte, dewy and luminous.
A matte foundation leaves skin with a powdery, even finish by absorbing oil. Skin is dry, smooth and airbrushed. Shine-free and poreless are key indicators of this kind. Mature or dry skin work well with matte formulas enriched with moisturizers.
Dewy foundations work on just about anyone, and most foundations fall into this category. They don't shy away from shine, making skin look glowy, bright and are the closest to a natural look.
Luminous foundations impart a sheer glow while emphasizing the skin's natural beauty. Not as flat as a matte finish or as shiny as a dewy finish, they are great at diffusing the appearance of wrinkles and fine lines.
Q: Why is my face suddenly one color and my neck another OR my foundation always looks fake?
A: The color of your foundation doesn't match your neck. Simply put you have the wrong color.
Though you may have been told otherwise, there's no need to blend down your neck. Instead, check the shade of your foundation against your jawline, which should result in a uniform shade that seamlessly goes from face to neck.
Remember that your skin color most likely warms up in the summer, so you may need a different shade depending on the season. Don't forget about your undertones either, they help you find the perfect foundation shade.
Q: Why do I look so much older with foundation on OR why is my foundation cakey?
A: In both instances, you may be using a foundation that is too heavy.
Coverage doesn't mean your foundation has to feel like a mask. Nowadays lightweight formulas provide maximum coverage. When it comes to choosing coverage, focus on pigment rich formulas instead of those rich in texture, because highly-pigmented formulas cover more while being lighter.
Sheer and light foundations that are buildable give you control of the areas that need extra coverage without weighing you down.
Sheer coverage is for those who want a touch of color.
Light coverage offers a light coverage with the option of blending out the foundation in places where it's not needed. They are less noticeable and less cakey than heavier-coverage foundations.
Medium coverage is going to cover dark circles and even out the skin tone, but are highly blendable so you can sheer it out so your natural skin shows through. These tend to be the most versatile.
Full coverage is for those serious about covering everything, including the natural shadow and coloring of your face. You'll need to sculpt your natural features out with contour and blush. For those with skin issues like rosacea, the best foundations are packed with pigment, longwear and water-resistant.
A Strong Foundation is Essential
When you find a great foundation, it looks like your skin, only better. Armed with this list of the best foundations for all skin types, you'll be able to achieve your best beauty looks yet.
You might also be interested in these foundations for other skin types:
Shopping for Good
When you shop brands that partner with Giving Assistant you can feel good about your purchase. We've partnered with over 3,000 retailers who pay us when you shop with them.
Make sure to download the Giving Assistant free browser extension button. Instantly find out when new coupons are available.