With each passing year, it seems like more and more people are seeing the value of buying all-natural and organic products.
The internet has made people more aware than ever of the toxins and chemicals that are hiding in everyday products like detergent and toothpaste. And though generations simply assumed that businesses and the government would look out for them, ours is a more cynical age. We know that, too often, businesses will do whatever they can get away with to make an extra buck.
This is one of the reasons that many consumers are searching for all-natural and organic toothpaste. Though it's not something we consume, it is something we put in our mouths. And the reality is, when it goes in our mouths, it's absorbed into our bloodstream, whether we spit it out or not. This has made consumers more wary of the ingredients in their toothpaste.
In addition to this, many people are discovering the benefits of new and traditional ingredients – especially things like charcoal and baking soda. This has driven thousands of people to search for all-natural toothpaste brands that fit their non-synthetic lifestyles. So, if you're looking for a toothpaste that will help you avoid harmful chemicals or additives… or if you're looking to get away from fluoride-based toothpaste, look no further than this list of some of the top all-natural toothpaste brands on the market today.
The Best All Natural Toothpastes in 2023
1. Hello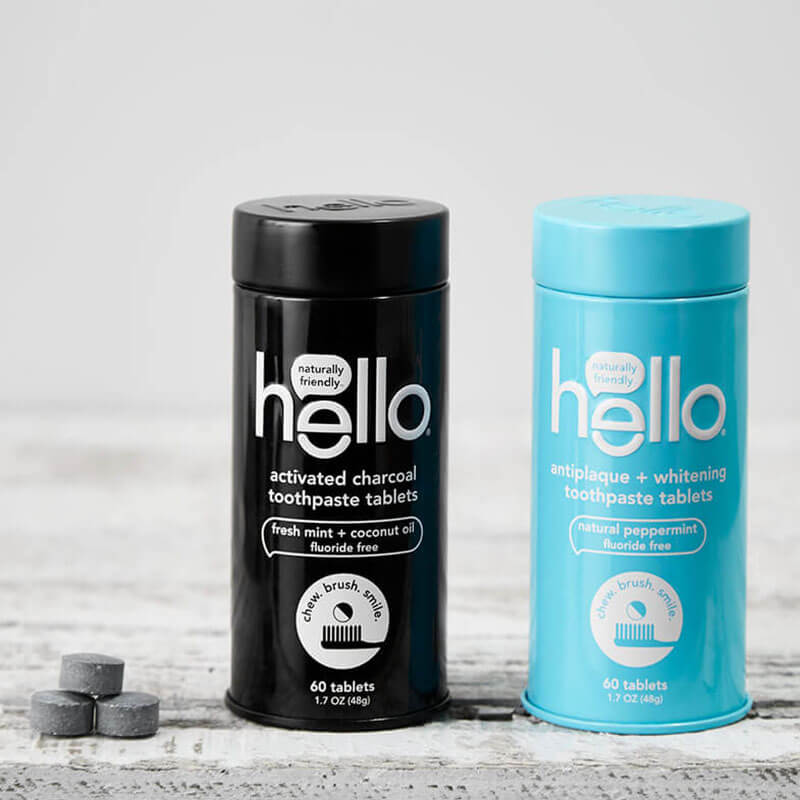 Hello is a fun, small, independent toothpaste brand that's made a big splash in recent days. You can get a pretty good idea of the kind of people who are running the show there by visiting their 'About' page which includes a playlist of well-known songs that all have the word 'Hello' in the title as well as a link to skype with the founder of the company. It doesn't take long to realize that this is a company that cares about its customers – and the environment.
They use responsibly sourced ingredients for every toothpaste, as well as recycled paper for all packaging. And they don't include any of the harmful additives or chemicals that you may have come to expect from traditional toothpaste. In addition, they're cruelty-free, which means they never test any of their products on animals.
And their line of toothpaste is wide-ranging. So, whether you need an activated charcoal-based toothpaste, a fluoride-free one, or one with fluoride, you can find exactly what you need at Hello. It's worth noting that they also offer mouthwash, floss, and toothbrushes. Hello is a one-stop-shop for your mouth.
Shop at Hello to help support this brand.
2. JASON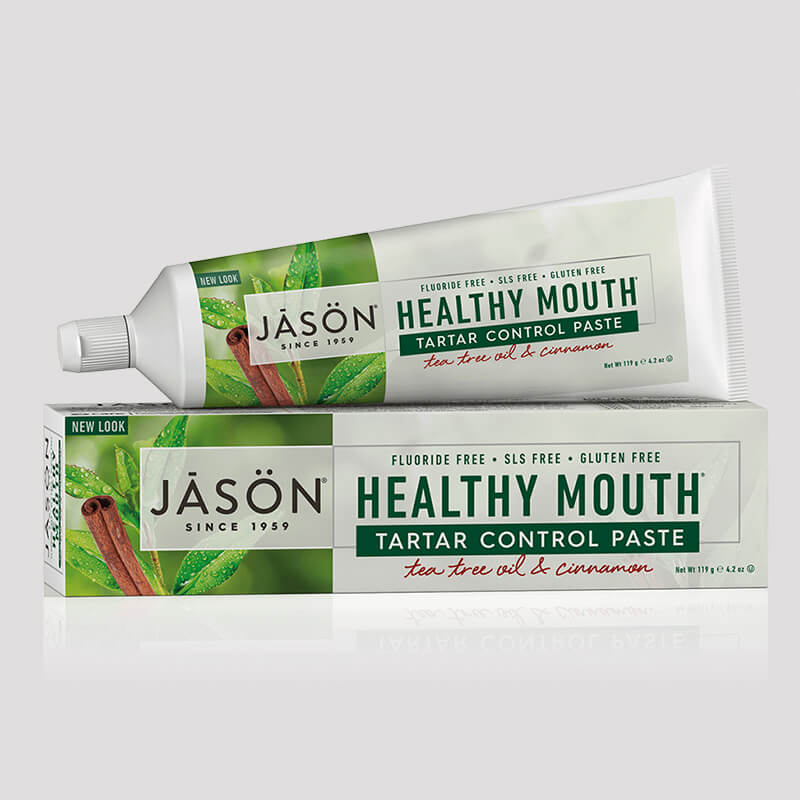 JASON has been in the bath and body industry since 1959. Though they've experienced a number of changes over the past sixty years, one thing that's stayed the same is their commitment to finding personal care solutions that are safe for people and the environment. They offer a comprehensive range of personal care items, from makeups to lotions, and all-natural toothpaste.
They have both fluoride-free toothpaste as well as anti-cavity toothpaste with fluoride. And their options extend to dozens of different flavors, as well as kids and adult toothpaste.
And they even include a page on their website with lots of ideas on how you can take care of your oral health without resorting to severe chemicals (did you know, for instance, that you can create a mouthwash out of baking soda and hydrogen peroxide?).
Shop at Jason to help support this brand.
3. JACK N' JILL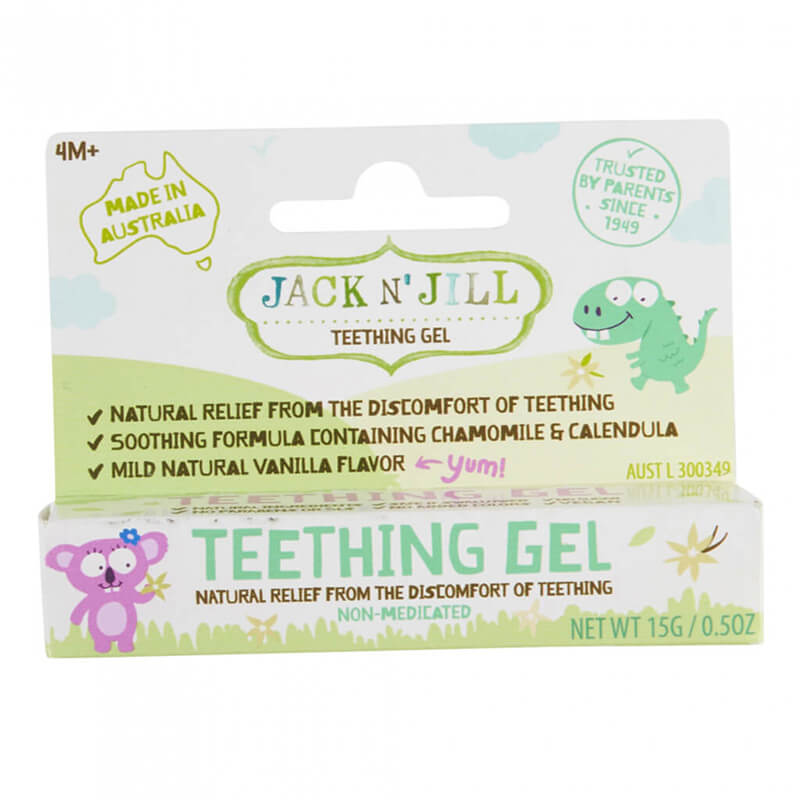 Finding a quality toothpaste that's safe for kids isn't easy. It's especially concerning when you watch your child squeeze a big glob of toothpaste on their brush, only to swallow it. You know that it's not meant to be swallowed – and you do everything in your power to warn them – but kids don't always listen (I know, shocking, right?).
Fortunately, this entry on our list is an all-natural toothpaste brand that's made just for kids. First created in 1949, it's been available ever since. And it's not only safe for kids to brush their teeth with, but it also won't hurt them if they swallow a little bit of it. This makes it the perfect option for health-conscious parents.
And with eight different flavors, they're sure to having something that will make it easy for you to get your kids to brush their teeth before bed.
Shop at Jack N' Jill to help support this brand.
4. DAVID'S NATURAL TOOTHPASTE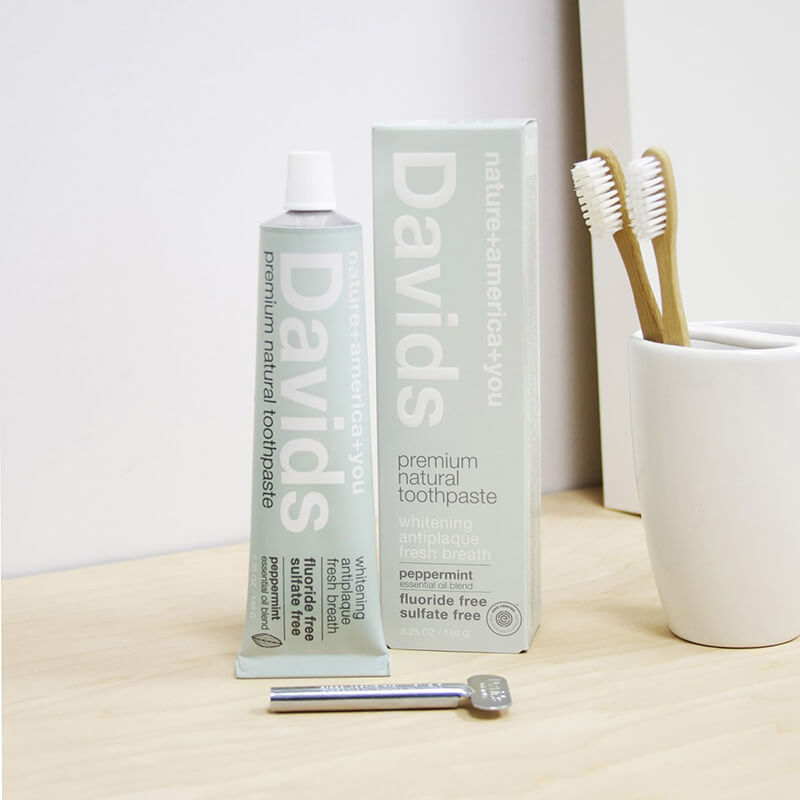 As the name implies, David's Natural Toothpaste is an all-natural toothpaste brand that will get your teeth looking and feeling their best. This is a company that prides itself on producing high-quality, organic, vegan toothpaste for everyone.
Their minimalist nature may be shocking to some. In a world that seems to thrive on choices and options, David's Natural Toothpaste only offers four: peppermint, spearmint, peppermint + charcoal, and herbal citrus peppermint. But let's be honest, you don't buy toothpaste for the flavor. You buy it for its cleaning power and ability to leave you with fresh breath. And David's Natural Toothpaste has that in spades, as well as being cruelty-free, fluoride-free, and artificial flavor-free.
And if you're interested in finding out about the ingredients that go into David's Natural Toothpaste, there's a rundown (complete with the purpose of each ingredient) on their website.
David's Natural Toothpaste is simple but effective. And if you're looking for an all-natural toothpaste brand that fits that bill (and you don't mind peppermint), then it could be the brand you've been searching for.
Shop at David's Natural Toothpaste to help support this brand.
Conclusion
If there's one area of personal care products that's gotten a lot of coverage recently, it's toothpaste. Rumors about fluoride and its potential dangers have circulated around the internet for years. And many people have noticed the kinds of additives found in traditional toothpaste, wondering whether they're really necessary and if they could actually be doing harm.
Fortunately, you don't have to settle for toothpaste that's filled with harsh chemicals. You can get the same great (or better) cleaning, using a toothpaste that's ethically sourced, all-natural, and filled with flavor. And what's more, there are even great options for kids.