In the U.S. alone, 500 million straws are used daily, adding to the 8 million tons of plastic flowing into the oceans yearly, which continues to have a devastating effect on the world's marine life.
There are some people who need straws, such as those who are disabled, so getting rid of straws altogether is not the solution. Plastic straws are the problem, so finding sustainable alternatives is of the utmost importance to prevent any further environmental damage.
Fortunately, there are some innovative and eco-friendly straws out on the market. If you are ready to reduce your carbon footprint, opt for any of the sustainable straw options below.
The Best Eco-Friendly Straw Alternatives in 2023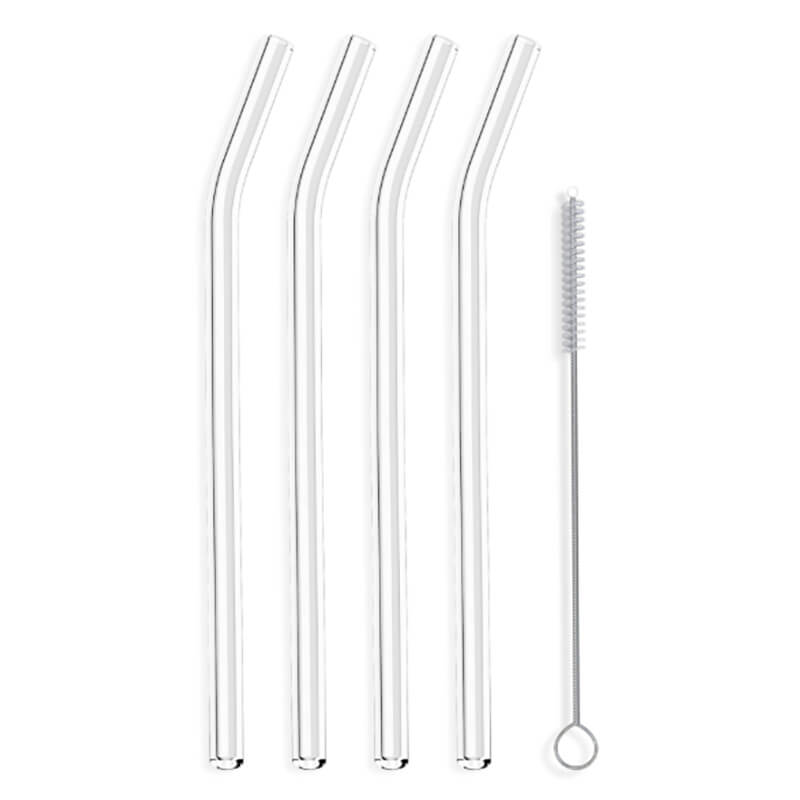 Made from borosilicate glass, the same material as the indestructible Pyrex bowls and baking dishes, these reusable straws resist breaking. Each straw is handmade and certified to be lead and BPA free.
Extremely easy to clean, the straws are dishwasher safe or can simply be rinsed out after each use and they are ready to go, though a cleaning brush is included in case chunks of fruits or seeds need to be removed.
Savings Tip: Check out Walmart promo codes and 4% cash back for the best deal.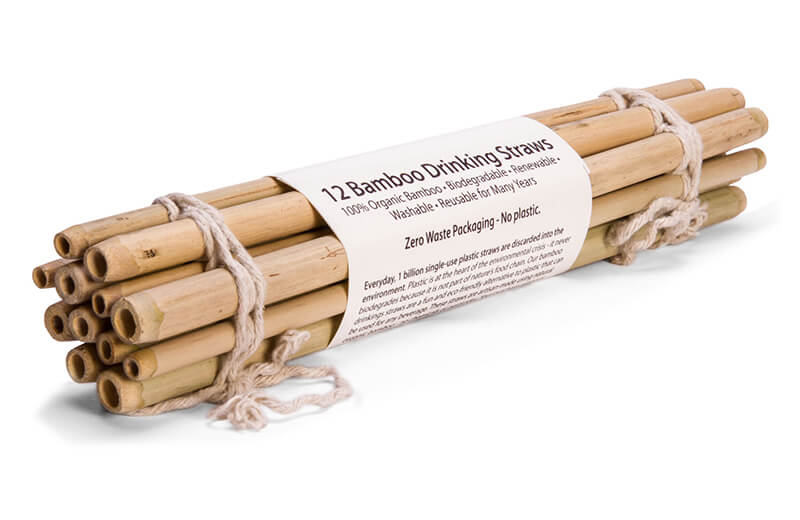 Made by Buluh Straws, neatly tucked inside of a cotton bag is a set of 8 bamboo straws and a cleaning brush. The bamboo used is grown sustainably and contains no inks or dyes. The straws are biodegradable and are reusable with little to no chance of them breaking.
They are not dishwasher safe, so you will need to clean them with soapy water before letting them air dry on a dish rack.
Savings Tip: Get Walmart promo codes and 4% cash back for the best deal.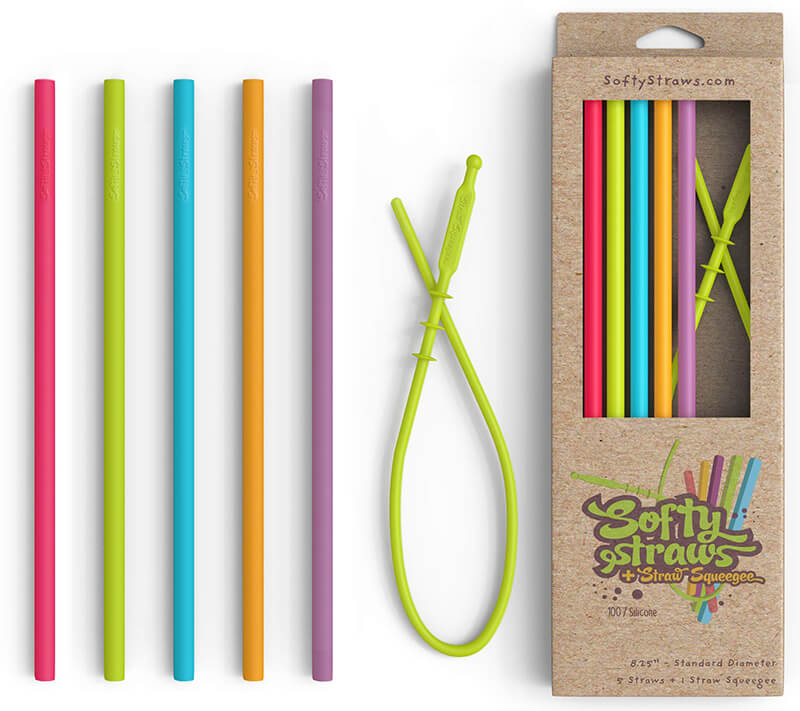 Made from food-grade silicone, these straws are non-plastic, non-rubber, BPA-free and completely non-toxic. Sized the same as a standard plastic straw, they can be used with tumblers, thermoses, water bottles and more.
Durable and tear-resistant, they are perfect for kids and toddlers. They are also collapsible, making them portable so you never have to use plastic straws again. Dishwasher safe, they also come with a straw squeegee for a deep clean.
Savings Tip: Find Sears promo codes and earn 2% cash back that you can keep or donate.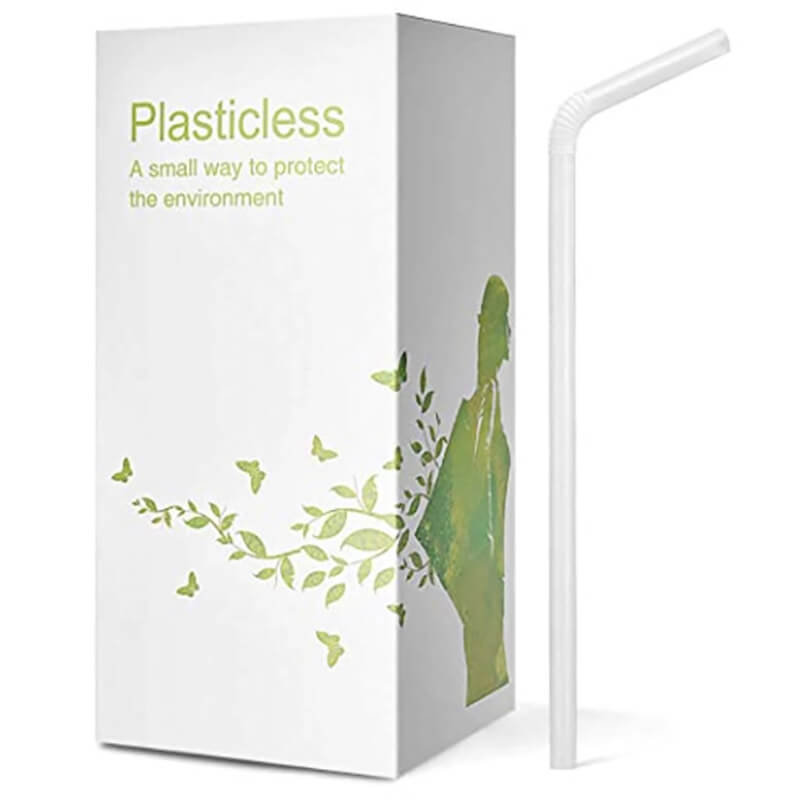 Made with 100% plant-based biodegradable material, this 200-pack of bendy straws is a fantastic alternative to plastic and just as convenient.
They won't disintegrate or become soggy sitting in a drink and will not break and the bend makes a great option for those who are disabled or bedridden. For those who don't want reusable straws, these are the best eco-friendly straw bulk buys – you can conveniently dispose of them without guilt.
Savings Tip: Get Walmart promo codes and 4% cash back for the best deal.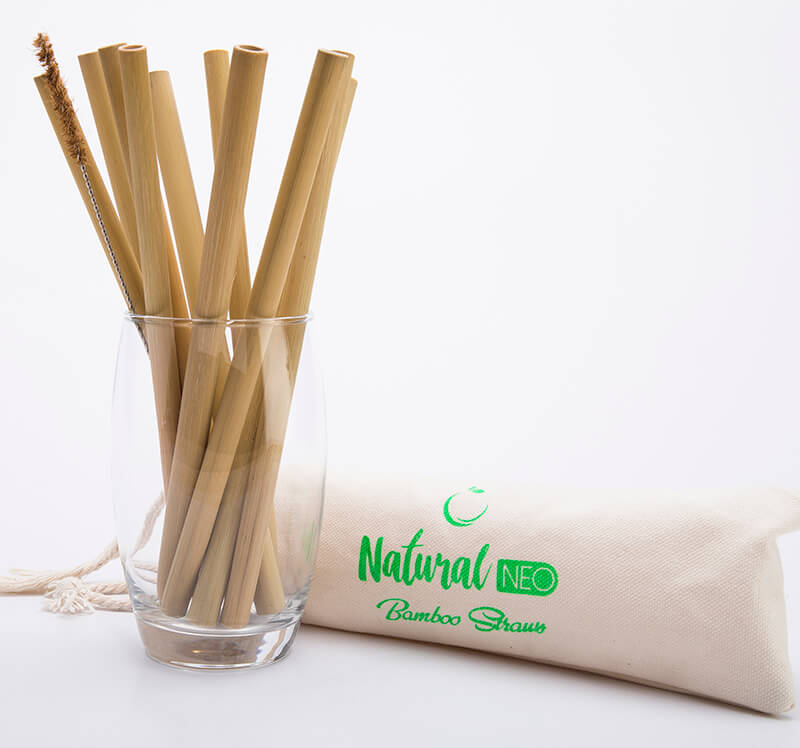 Strong, recyclable and biodegradable, these all-natural straws contain no dyes, inks or bleaches, making them safe for the entire family. The 10-pack straw set features 8-inch straws in 3 different widths, a coconut fiber brush to ensure a proper clean and arrives in a pouch that makes them easy to carry with you anywhere.
Not only are they an extremely practical plastic straw alternative, the also look fantastic.
Savings Tip: Earn 4% from your Walmart purchase to keep or donate to charity.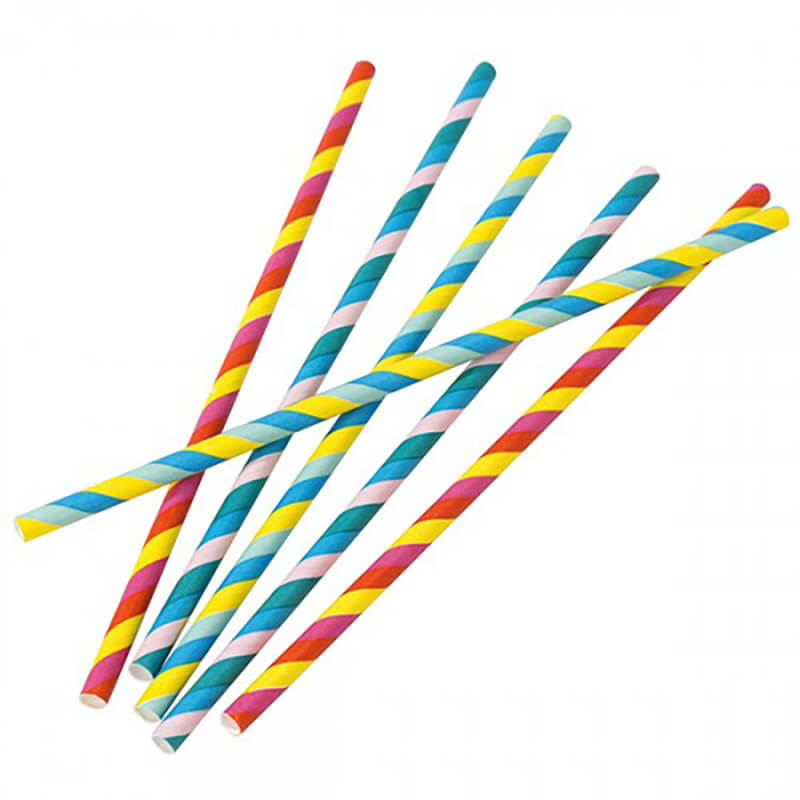 Made from eco-friendly materials that are BPA-free, biodegradable and non-toxic, this 200-pack of paper straws is a great bulk option. Strong and durable, they won't fall apart when immersed in liquids for extended periods of time and fit perfectly in most cups, cans and bottles.
The brightly colored rainbow-striped straws come in 8 different colors, making the environmentally-friendly straws useful as party decorations as well. 
Savings Tip: Find the best DHgate.com coupon codes and earn 22% cash back from your purchase!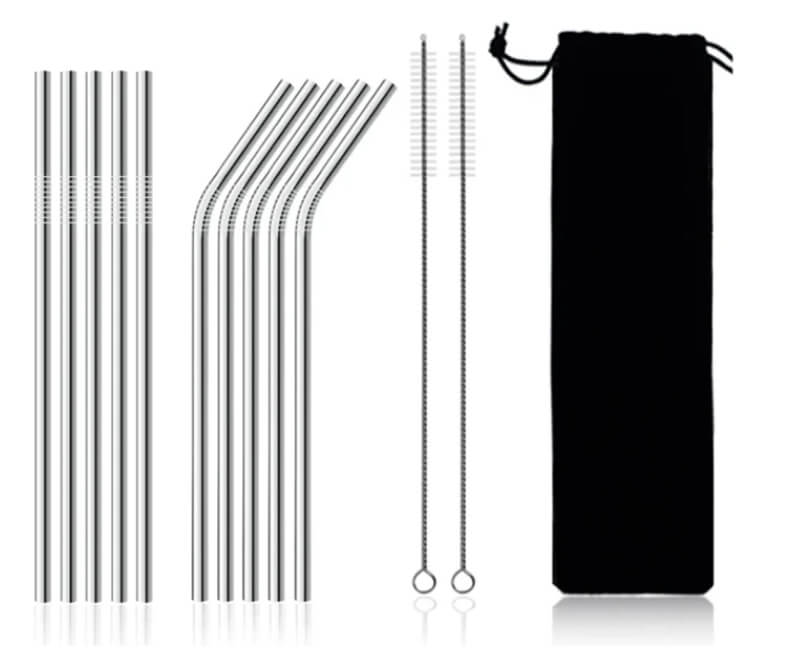 Four bent stainless-steel straws, 8.5 inches long, and one brush are included in this set, which is dishwasher safe and scratch resistant. With a 0.25-inch diameter, they are perfect for sipping cocktails, lemonade and juice, though they aren't suitable for thicker drinks like smoothies or milkshakes.
There's no metal aftertaste or smell as is the case with some other metal straws and they will last for years, reducing your carbon footprint greatly.
Savings Tip: Get Bad Bath and Beyond coupons and 4% cash back for the best deal.
A Buying Guide to Eco-Friendly Straws
Plastic straw bans are a way to lessen the devastating impact that plastic (single-use in this case) has had on our environment.
Leaving plastic straws behind can be a challenge when it's been the only choice for so long, but this guide will tell you everything you need to know about plastic straw alternatives.
Single use alternatives
If you can't quite wrap your mind around the thought of washing straws, you don't have to. Compostable straws can be disposed of conveniently and are great for hosting large numbers of people. There are plenty available, some of which include:
Paper
They are inexpensive but can be flimsy and fall apart in liquids. A great thing about them is that they offer some of the most variety in color, sizes and patterns.
Plant based
Constructed from PLA, a plant-based plastic, and many people can't tell them apart from traditional plastic straws. Though biodegradable, they require a high temperature commercial composting system, which defeats the purpose.
Edible
These can be made from various materials, some of the most popular being plants and wheat, but don't hold up very long when sitting in drinks. 
Reusable drinking straws
If you never want to worry about dealing with plastic straws, reusable straws are great because they can travel with you, with it becoming common for them to include travel pouches.
When choosing an option, think about the beverages you drink most often with a straw and the material that feels best to you.
Bamboo
Eco-friendly, sustainable, fun and gorgeous, organic options are safest for consuming hot and cold drinks. Bamboo is not dishwasher safe and must be dried to the bone to prevent mold, so opting for wider versions is a smart choice.
Glass
They are more eco-friendly than plastic but aren't biodegradable. Typically made of Pyrex, they look good and shouldn't break or crack easily. Generally more expensive, they come in fun colors, are dishwasher safe and work great for thinner liquids.
Stainless steel
Using stainless steel straws will help the environment, but some people find the cold stiffness difficult to get used to. The hard mouthfeel can alter the taste of drinks and liquid temperatures can affect how you hold them, but they are made to last.
Silicone
Unlike glass, bamboo or metal, silicone is bendy and soft and can handle any liquid temperature. They are ideal for kids and anyone who bites their straws. Get quality ones made from BPA-free, food-grade silicone.
Commit to Reducing Plastic Waste
Now that you know your options when it comes to eco-friendly drinking straws, do your part for the environment by switching from plastic straws to one of the many fantastic alternatives available.
Note: Giving Assistant shoppers can really make a difference by donating their free cash back to an environmental nonprofit of their choice.