Telling your mom, or any mother figure, just how much you love them can take some searching for great gifts. How do you make sure that you can find what you need? What gifts do you need to look for?
In our guide, we've put together a list of some of the best gift ideas that you can give to moms and mother figures for Mother's Day gifts, Valentine's Day gifts, Christmas gifts and more.
The Best Personalized Gift Ideas for Mom for 2023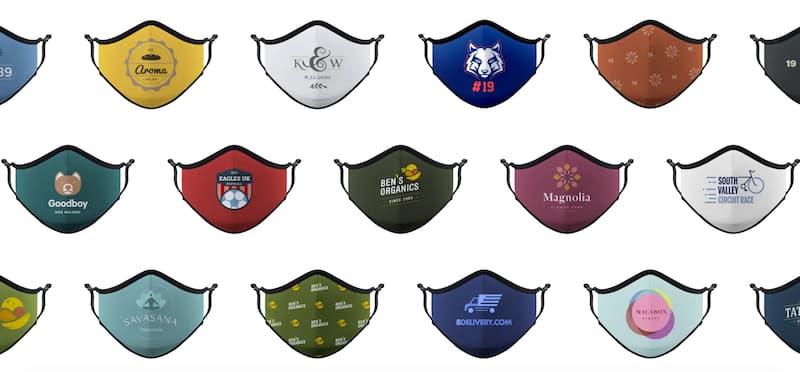 The possibilities are endless with custom Vistaprint reusable face masks. Either have Vistaprint design it for you with your own image, pick out a mask and design it yourself, or download a template and create a full bleed print-ready file.
The custom Vistaprint RFS mask is engineered with a Replaceable Filter System and are durable, breathable, and stretchy for all-day-comfort. Vistaprint reusable face masks are a fun and personalized way to show how much you care about mom!
Savings Tip: Find the Vistaprint promo codes for the best deal.
2. Wood Tree Branch Candleholder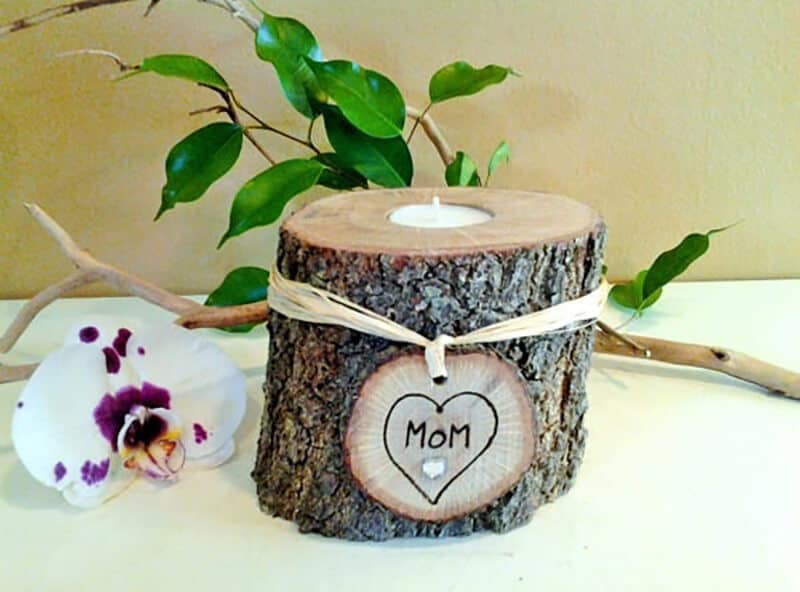 Handmade gifts can be an ideal way to express just how much you love your mom, whether it's her birthday or Christmas. This beautiful, natural candleholder is made from an oak tree branch and comes with an unscented tea light. It ups the level of ambiance in any room.
With a tag that says "Mom" underscored by a rhinestone heart to give it a little bit of shine, the rustic looking candleholder holds candles up to 4 inches in diameter. Your mom will love this unique gift and it will no doubt be a welcome addition to her home décor.
Savings Tip: Get Apollo Box promo codes for the best deal.
3. Family Initial Laser Engraved Wood Utensil Holder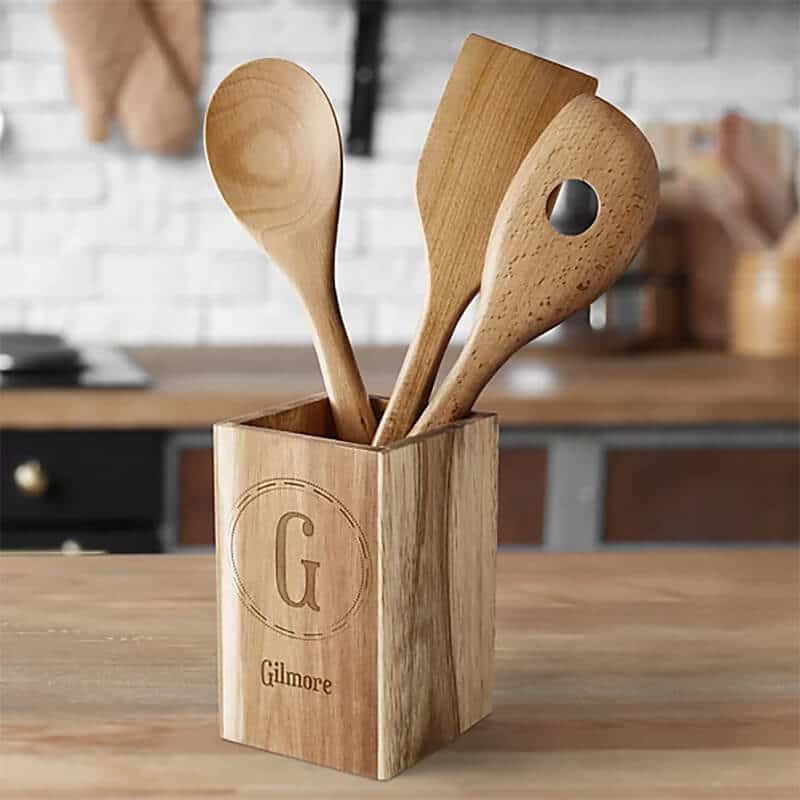 This is the perfect gift set for moms who still rummage around drawers to find the right cooking utensil. A personalized gift idea that is both useful and fun, this cubical wood utensil holder is going to keep the kitchen organized and make it easy for her to grab the spoon she needs.
The laser engraving can be personalized with a monogram, family name, nickname, or greeting. The process of laser engraving makes it look bolder and cleaner, making it a centerpiece in any kitchen.
Savings Tip: Get Things Remembered promo codes for the best deal.
4. Fill in the Love® Mom Vouchers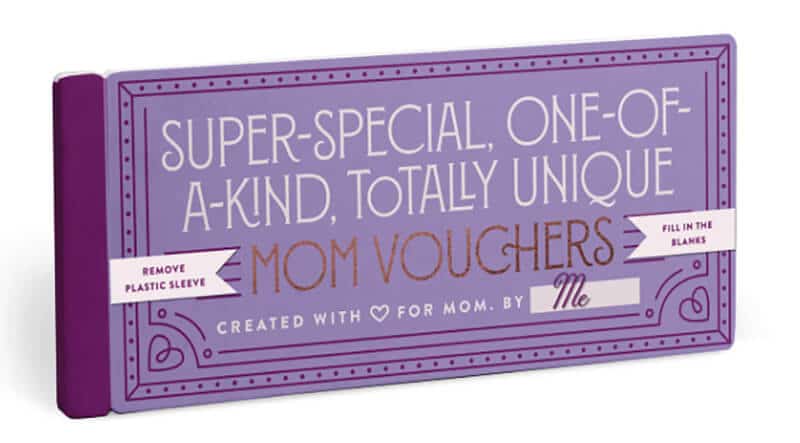 Want to give mom something that is truly personalized? This beautiful gift in the Fill in the Love series is a top choice for many kids who want to let their moms know how much they care.
This gift box has 15 different vouchers which you can personalize with anything you want – from volunteering a day of your time to clean or sending her to a day at the spa. Hand her the set as a birthday gift and watch her cash in the vouchers all year long.
Saving Tip: Get Knock Knock Stuff promo codes for the best deal.
5. A Letter To Mom Personalized Heart Sculpture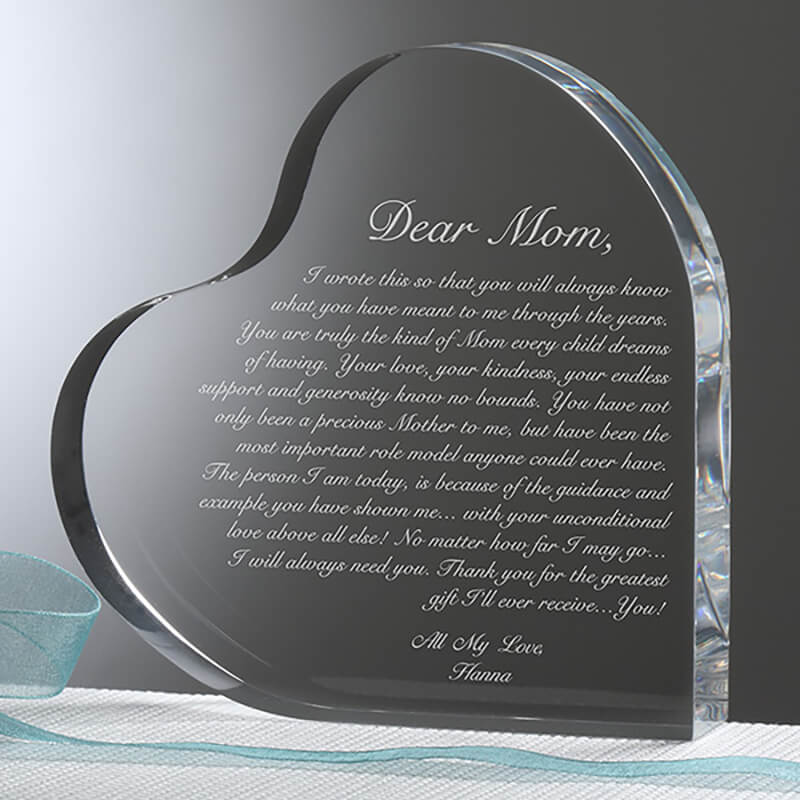 Do you want to get your mom something special that really expresses just how much you care about her? The Letter to Mom sculpture makes that process easier than ever! This clear, heart shaped, acrylic, personalized keepsake allows you to engrave any title on the top of it.
Then, you have a choice – you can use the heartfelt letter from the manufacturer, or you can write your own custom letter so that you can personalize every word to your mom's heart. Either way, it's a personal gift for mom that she's sure to cherish year in and year out.
Savings Tip: Get Personalization Mall promo codes for the best deal.
6. World's Greatest Mom White Wine Glass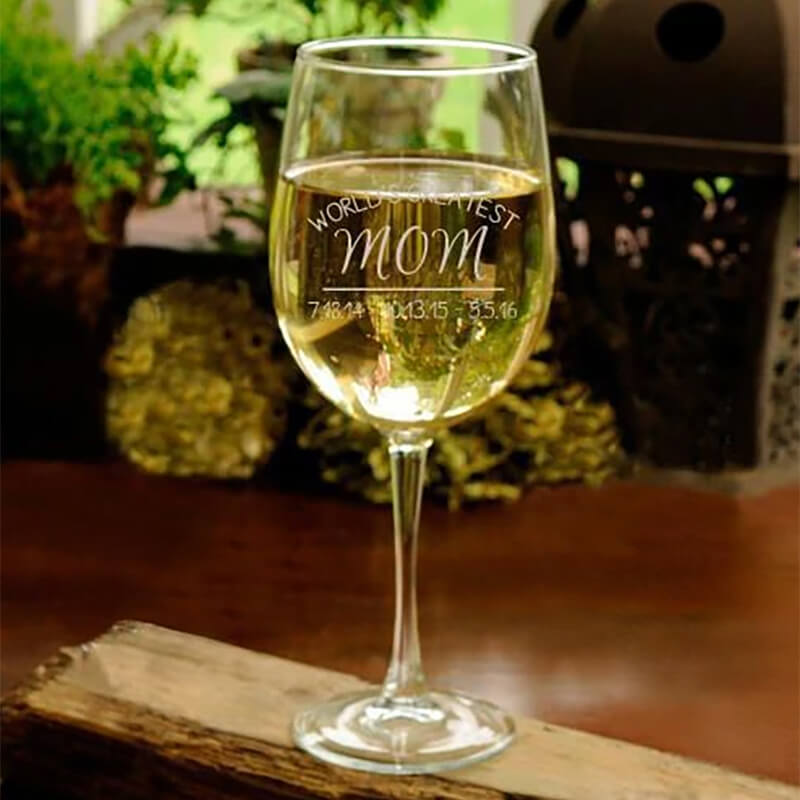 This customized gift for mom is sure to bring her joy – what mom doesn't enjoy a glass of wine at the end of the day!
Not only is it a sparkling wine glass made from the best crystal, but it can be personalized for your mom and with any number of special dates. Pair it with a wine gift subscription and every time she enjoys the best in vintage options she'll be reminded of how much her kids love her.
Savings Tip: Get Personalization Mall promo codes for the best deal.
7. 16 Oz Mommy Needs Coffee Mug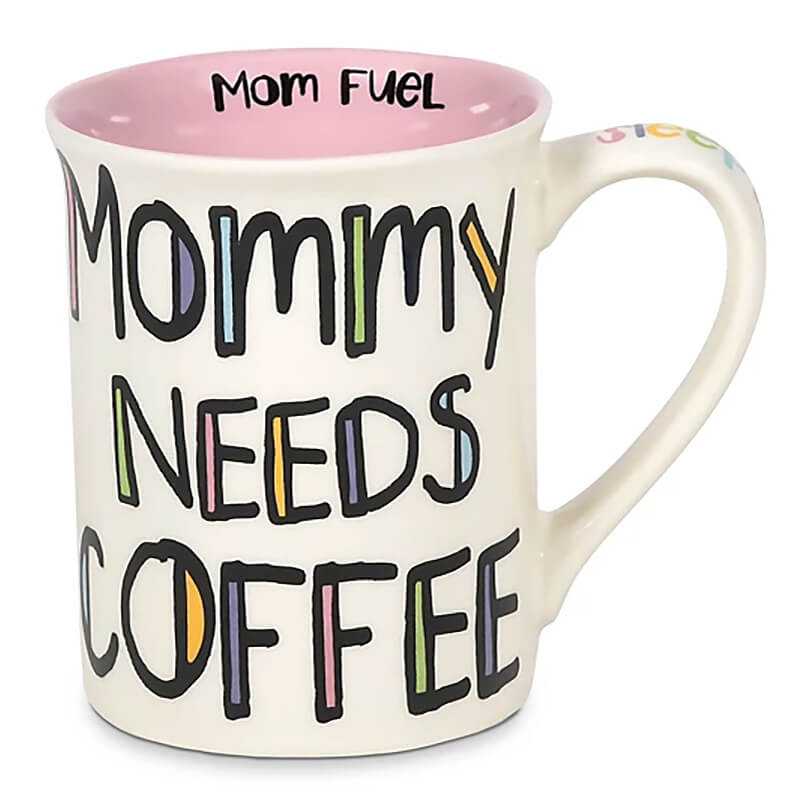 Your mom is always busy, and most moms really need some help when it comes to getting enough coffee in their systems. The 16 ounce mug is definitely designed with your mom in mind – that hard working lady that deserves the very best!
The cream-colored stoneware coffee mug has "Mommy Needs Coffee" written in bright, multicolored text. The inside is pink and you can personalize the inner lip with an inside joke or your mom's name, or just go with the default "Mom Fuel". With personalization or without, your mom is sure to love it.
Savings Tip: Get Things Remembered promo codes for the best deal.
8. Funny Custom Best Mom Gift Mug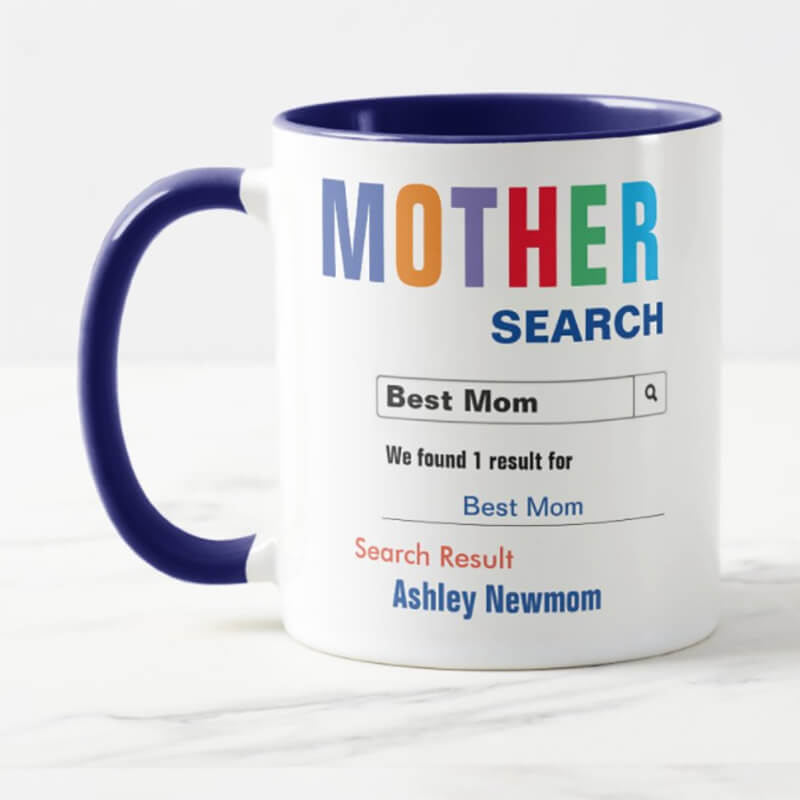 Who's the best mom? Clearly googling "best mom" should result in the name of your mom, step mom, mom figure, or new mom friend! Available in both 11 ounce and 15 ounce options, the personalization is on the white exterior of the coffee mug where you can add their name as the search result of "best mom".
The interior of the mug comes in different colors, as well, so you can put something together that matches their kitchen or has their favorite color to make it a true custom gift.
Savings Tip: Get Personalization Mall promo codes for the best deal.
Personalized Gifts for Mom – a Buying Guide
Look for special touches
Whether it's a birthstone in the middle of a keychain or one-of-a-kind wall art, you want to be sure that you do something that is going to make it unique. There are a lot of generic "mom" gifts – but your mom is unique, and you should get a personalized Mother's Day gift or birthday present that represents that to her.
Consider gifts that represent the kids and/or grandkids
Moms (and grandmas) enjoy showing off things that let other people know about their kids and/or grandkids.
If you're looking to bring a smile to her face, look around for personalized items for mom that do exactly that. It'll be a lot easier to personalize something like a picture frame or tote bag, and she'll get a big smile when she takes it out or shows it off to friends or family members.
Keep her hobbies and interests in mind
Does your mom like to cook? Then a cutting board or kitchen gift set can go a long way. Or maybe she likes to collect jewelry? There are plenty of beautiful rose gold and/or sterling silver options that are going to look pretty great on her.
If you know her hobbies and interests, utilize that information to make a decision that is helpful to your budget and tells her "I love you".
Your mom is special, and so are mother figures in your life. That's why it's well worth it to take your time when exploring personalized gifts for mom that she'll love. Shop around and see what it is that they will cherish for the rest of their lives.
More Personalized Gift Idea Suggestions You Might Like