Is the Force with your favorite Jedi? Unique gifts for Star Wars enthusiasts are all over the place, and there are tons of gift ideas to look through. How do you know what ones are going to be best?
Let's go to a Galaxy far, far away and take a look at the wares they have to offer. Star Wars gifts for men are everywhere!
The Best Star Wars Gift Ideas for Men for 2023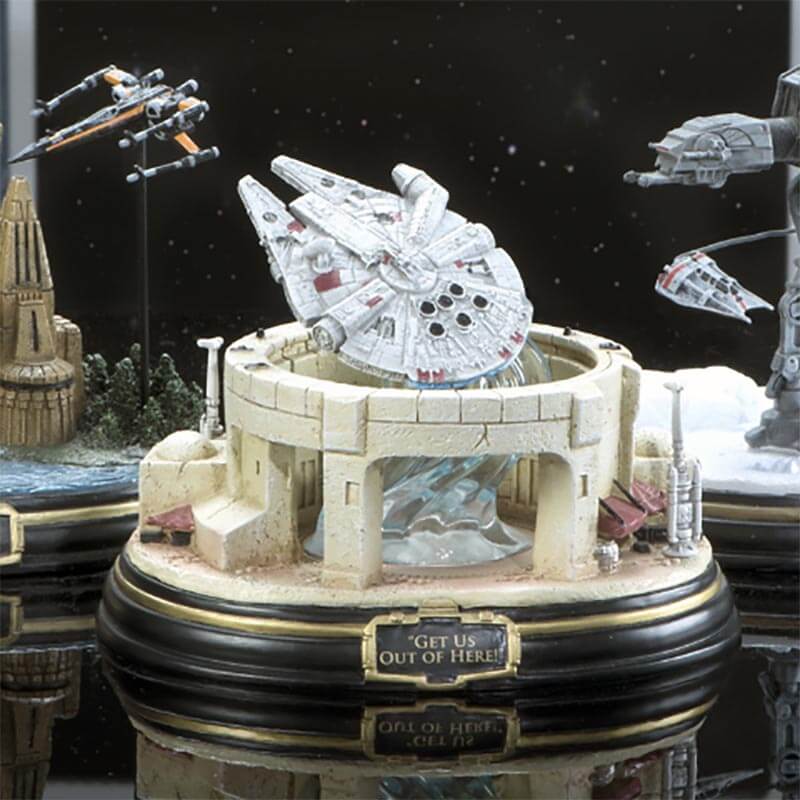 Transport your favorite guy to a galaxy far away and help him to relive all of his favorite Star Wars moments. Complete with carbonite, starfighters, TIE fighters, AT-AT's, the Millennium Falcon and a variety of other familiar items, this collection features a number of sculptures and scenes from the original movies. They are perfect for displaying on a bookshelf or mantle.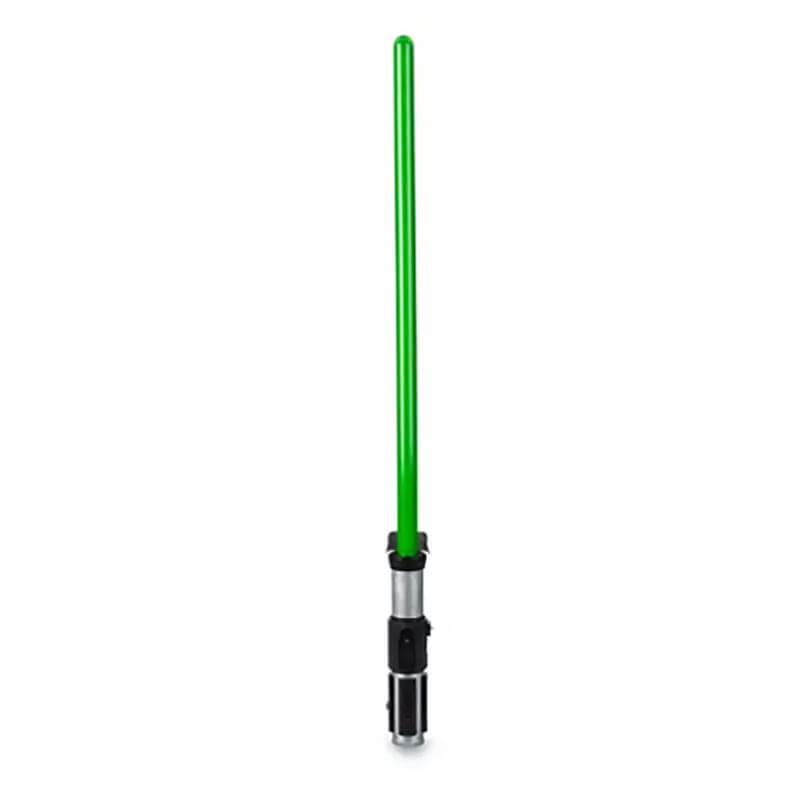 Most Star Wars geeks love the lightsabers – and everyone wants one. So, if you need great gifts for a future Jedi of any age, get them a lightsaber! This Yoda lightsaber has a glowing green blade, but the Disney store also has other color options available. It also has motion sensor sounds and a battle clash rumble feature that will make them feel like it's a real battle against the dark side!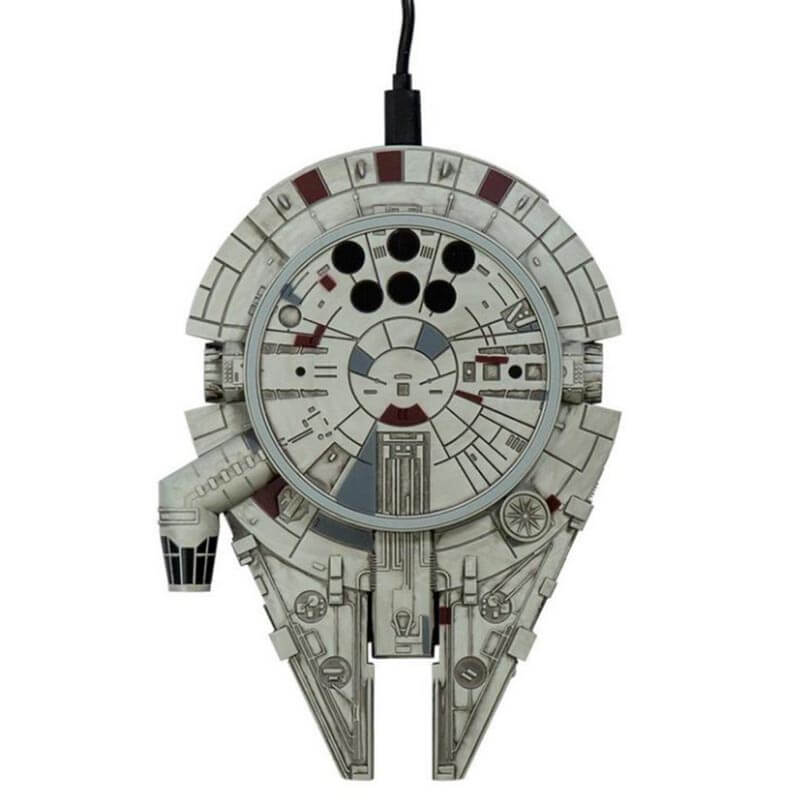 With all these gadgets we own, it almost feels like we are in a galaxy far, far away sometimes. That is why this Millennium Falcon charging pad is the ultimate Star Wars gift for fans. Not only does it feature the hunk of junk in the sky, but it is a wireless charger that you can just place your gadgets on for ultimate charging power!
Savings Tip: Find GameStop promo codes for the best deal.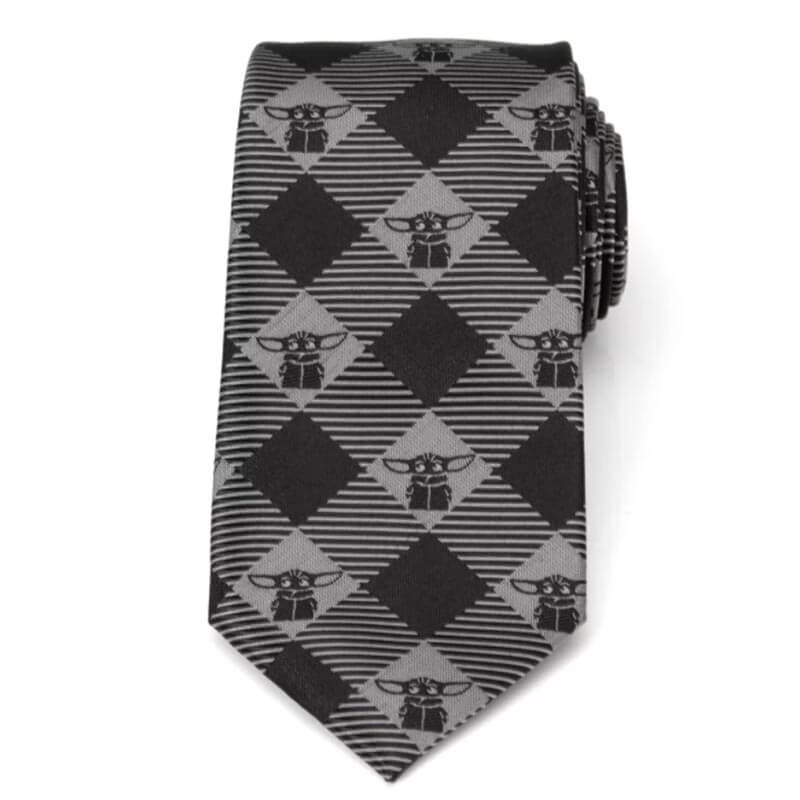 Since the Mandalorian came out on Disney+, Baby Yoda (Grogu) has gotten a bit of a cult following. This men's tie features Baby Yoda from the series, and it available in blue plaid or black plaid. The tie is 3 inches in width and made from easy-to-tie polyester.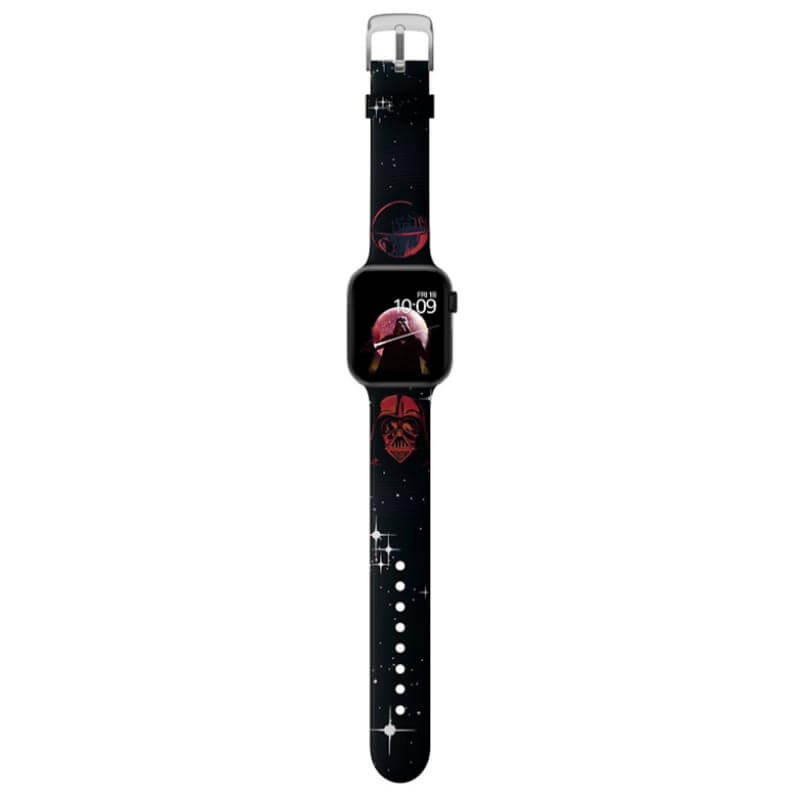 Does your favorite Star Wars fan need a new watch band for their Apple Watch? Take them to a new planet with this attractive silicone watch band. It features the Star Wars logo on the watch band. A QR code is also included, which unlocks several dozen Star Wars themed watch faces – the ultimate gift for any Apple Watch owner that is one with the Force!
Savings Tip: Get QVC promo codes for the best deal.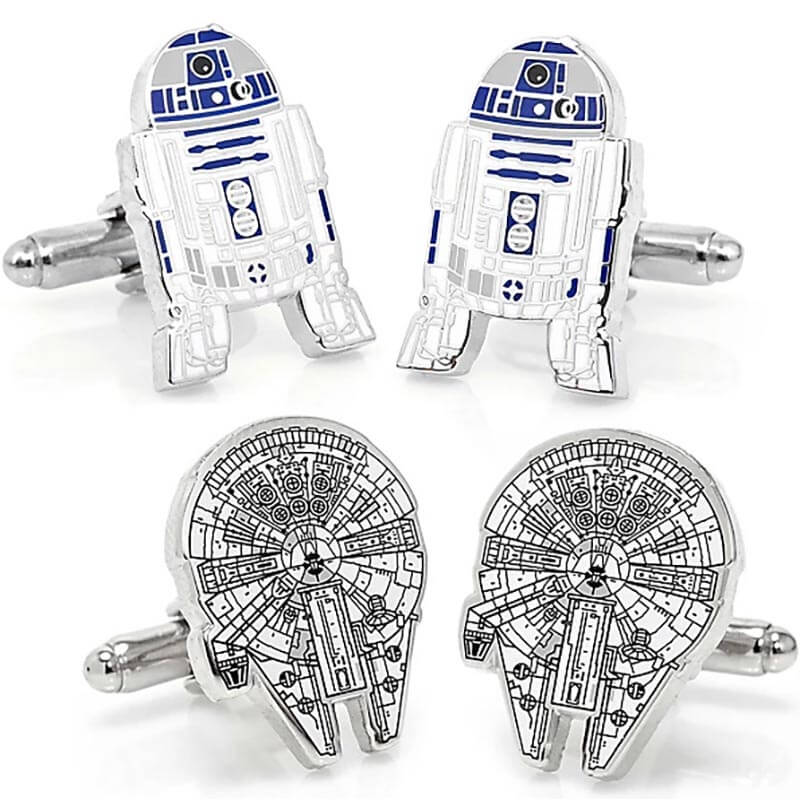 It's Valentine's Day and you are looking for Star Wars gifts for men that look classy and geeky at the same time. These cufflinks definitely fit the bill! Featuring your choice of R2D2, the Millennium Falcon, or Darth Vader, these cuff links add some geeky charm to any suit.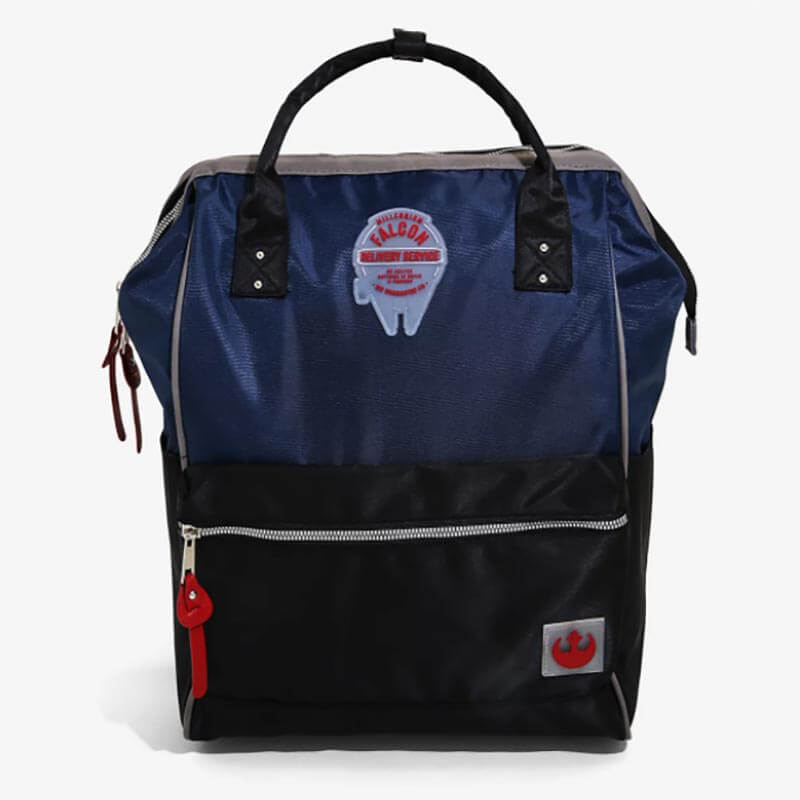 Get your favorite droid and load up this backpack to experience an adventure in the known galaxy! Inspired by the legendary Millennium Falcon, this backpack has a silicon patch (instead of a sticker) that advertises Han Solo's work, along with other baubles and accessories inspired by the films. The main compartment holds everything you need for a day traveling at lightspeed!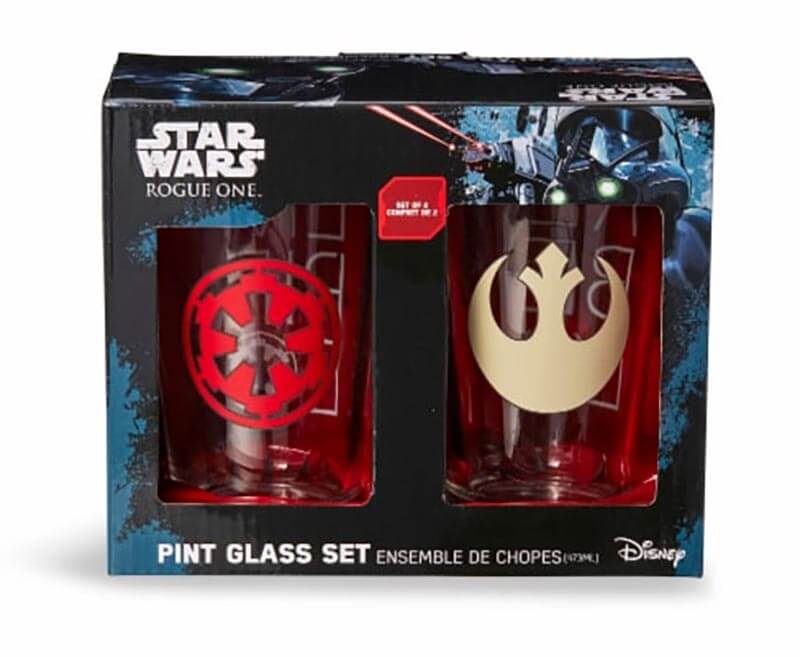 Who is your allegiance with – the Rebel Alliance or the Galactic Empire? This kitchenware features both symbols (one of each) and are a great way to show your dinner guests just how much of a geek that your loved one is. The designs are also available on coffee mugs, oven mitts, and more.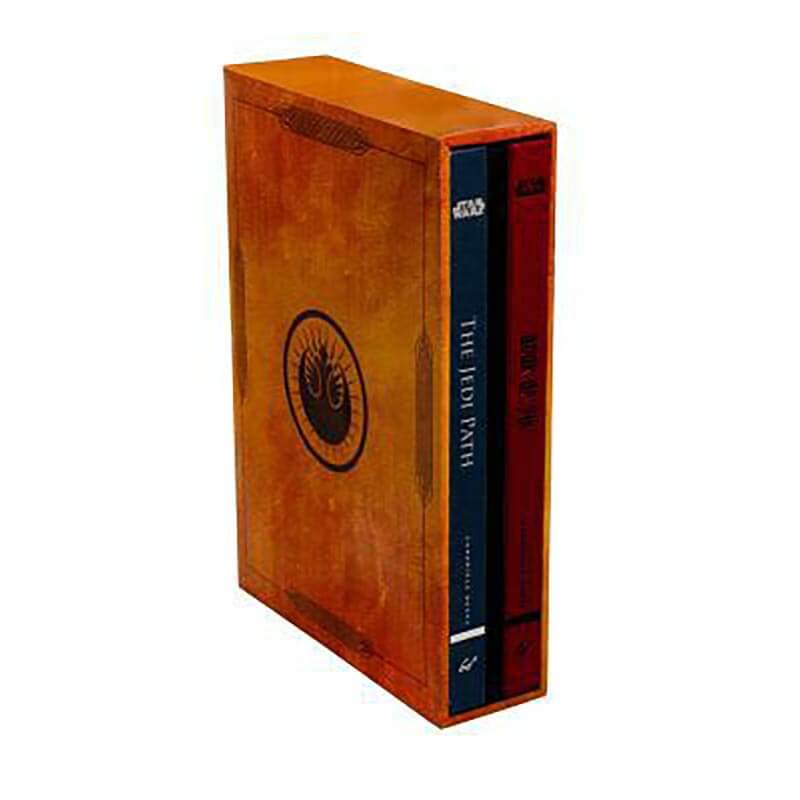 Is your loved one a Jedi or have they turned to the Dark Side? This box set brings both sides of the Force into balance. It contains two books – the Jedi Path and the Book of Sith – and they both feature "comments" from everyone's favorite Jedi and Sith characters from the films. The books are both hardcover and are a perfect addition to any Star Wars fan's collection.
Savings Tip: Check out Books-A-Million promo codes for the best deal.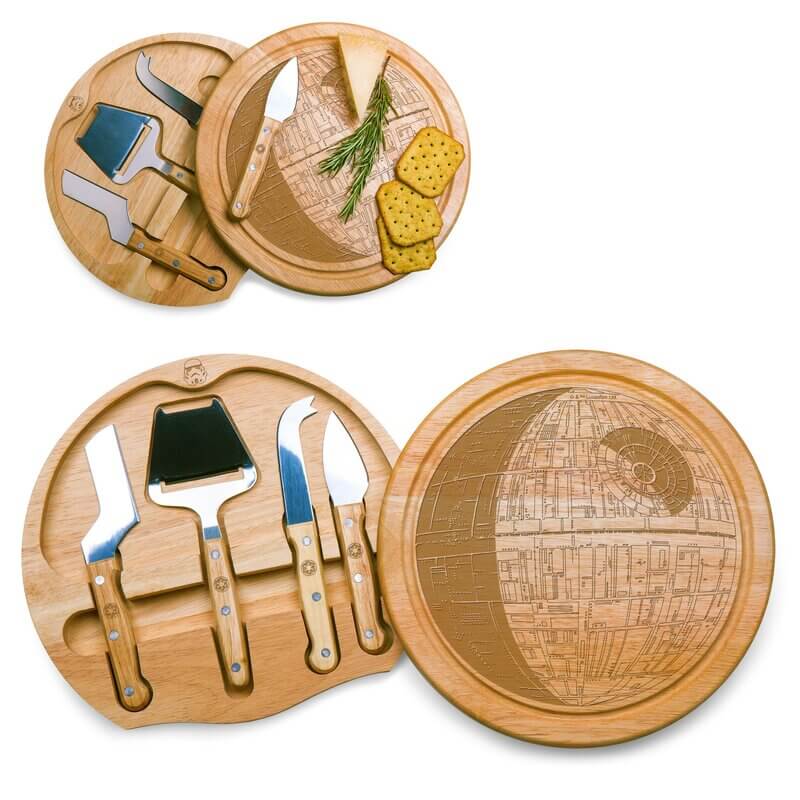 Ever wanted to have charcuterie on the Death Star? This cheese board makes that happen. With an eco-friendly rubberwood construction and 82 inches of cutting space, it's the perfect cheese board for a geeky home. It also includes a fork-tipped cheese knife, cheese cleaver, hard cheese spreader, and cheese plane – all made from stainless steel.
How Do You Get the Best Star Wars Gifts for Your Favorite Jedi?
Favorite films
Every Star Wars fan has a favorite film. Do they love traveling to Hoth in the Empire Strikes Back, fighting Stormtroopers in A New Hope, or visiting Ewoks in the Return of the Jedi? Maybe they like a prequel, sequel, or spinoff? Knowing their favorite films can help you as you shop around.
Favorite characters
Kicking it back old school with Darth Vader, Yoda, Luke Skywalker, Chewbacca, Han Solo, Princess Leia, and C-3PO? Or bringing it back new school with Boba Fett, The Child, and Kylo Ren? Every main character in the Star Wars universe has collectible items related to them, which makes gift giving easy.
Unique collectibles
Go off the beaten path! Sure, they will love a keychain, t-shirt, hoodie, or action figure. But, what about a waffle maker? A toaster? A Bluetooth Speaker or even a decanter? The more unique that it is, the less likely that they already have one of it, which will make it an even more awesome gift.
To the Galaxy and Beyond!
Even though Disney owns Star Wars now, there are lots of nerds that still consider it to be one of the coolest intellectual properties out there! If you take your time and really seek out those collector's items, you are going to find the perfect gifts for Star Wars fanatics, whether male or female.