Do you love tea? Do you know someone who loves tea? There is a lot to be said about tea lovers and everything that they enjoy, and there are all sorts of fun things that they can use to make the experience better.
Are you looking for a great gift for tea lovers that you know? Here's a quick gift guide that can help you get an idea for what you like.
The Best Gift Ideas for Tea Lovers for 2023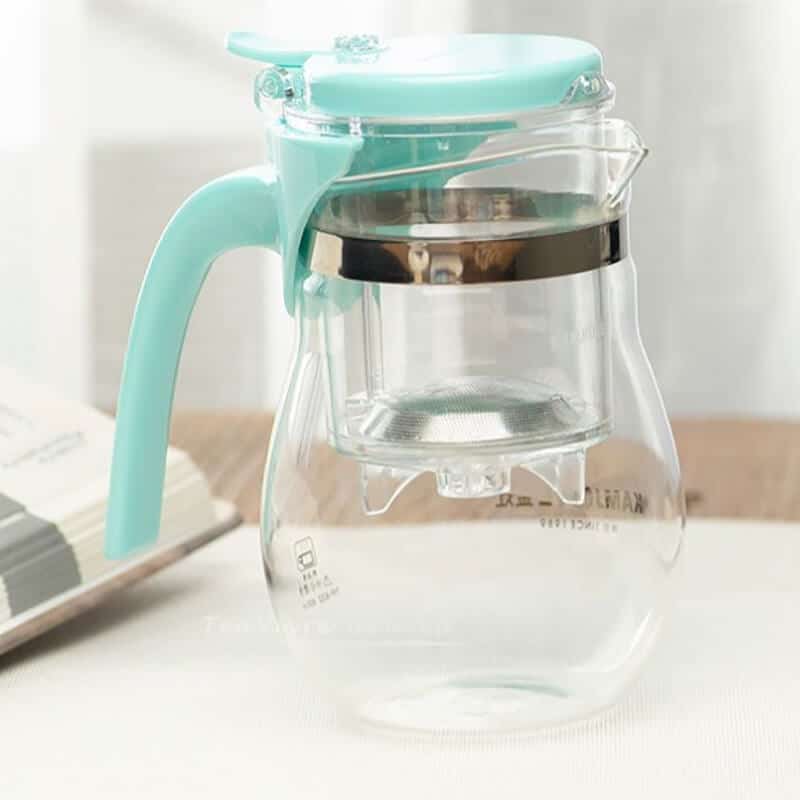 No matter how much they love tea, it's hard to make space in the break room at work for a tea kettle or a glass teapot. Small and efficient, this glass infuser tea cup with stainless steel rim is a perfect way to get tea steeping in just a few minutes. Put hot water in the cup, add the tea and it'll be ready in just a few minutes. Pair it with some special green or chai tea for a complete gift.
Savings Tip: Check out TeaVivre promo codes for the best deal.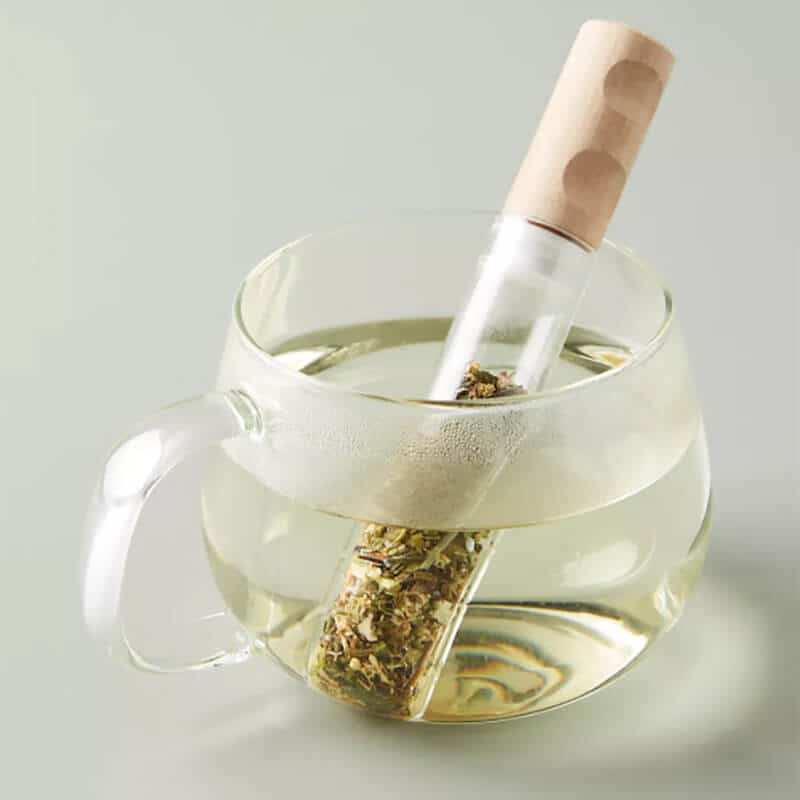 What if there was a steeper that gets the flavor for loose leaf tea into tea more quickly than any tea infuser? This Kikkerland Tea Stick is an easy way to do so. All you need to do is put the tea inside of the stick, and then put the stick inside of a cup of hot water. You'll have tea in just a few minutes!
Savings Tip: Get Anthropologie coupons for the best deal.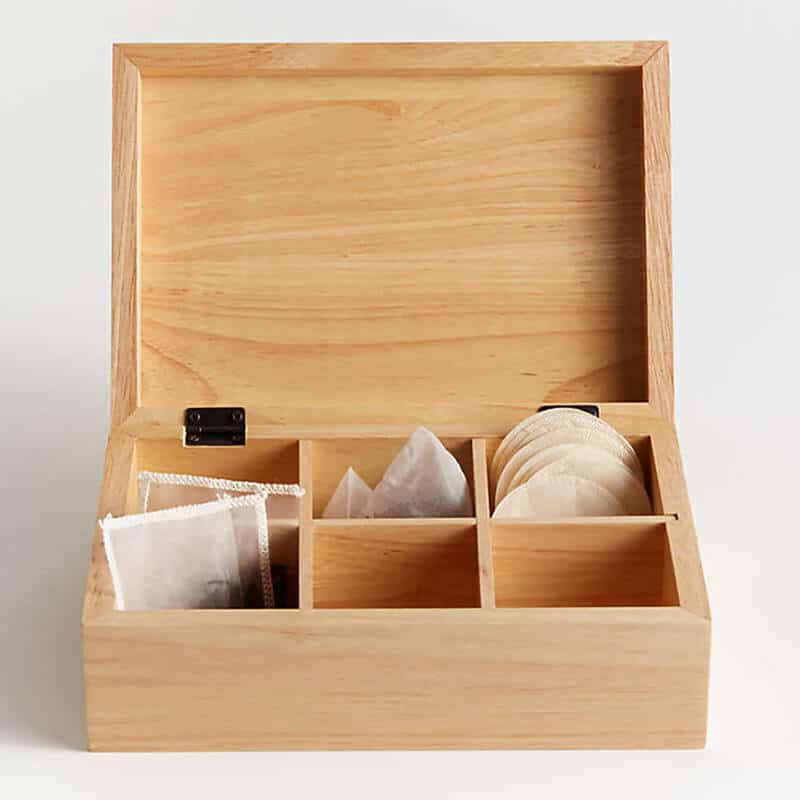 Do you have someone in your life that seems to collect tea? They're always looking for the new chai or the fancy green tea with some infused flavors. Then this tea box is the perfect gift for them. The beautiful hardwood box opens to reveal 6 different slots for teas, so your recipient can sort things out however they wish to do so.
Savings Tip: Get Crate & Barrel promo codes for the best deal.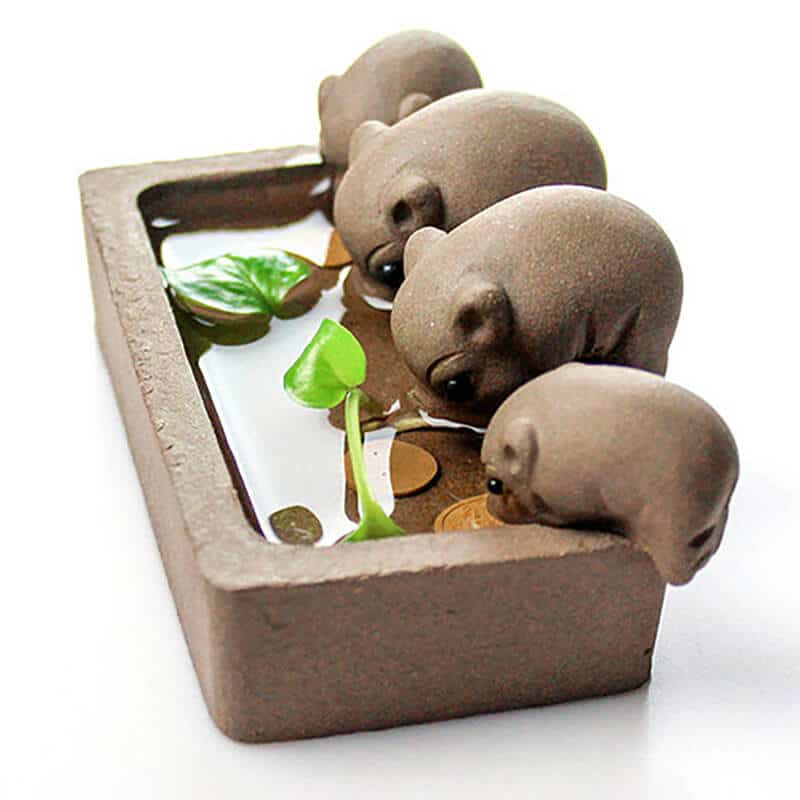 Do you want to have something lovely on the table that really brings your tea party together? This tea pet features several removable pigs that look like they're climbing in to get some of the delicious tea. All you need to do is put it on your tray or table and the pigs will bring you good fortune! It comes in a gift box, so you can gift it easily as well.
Savings Tip: Get Apollo Box promo codes for the best deal.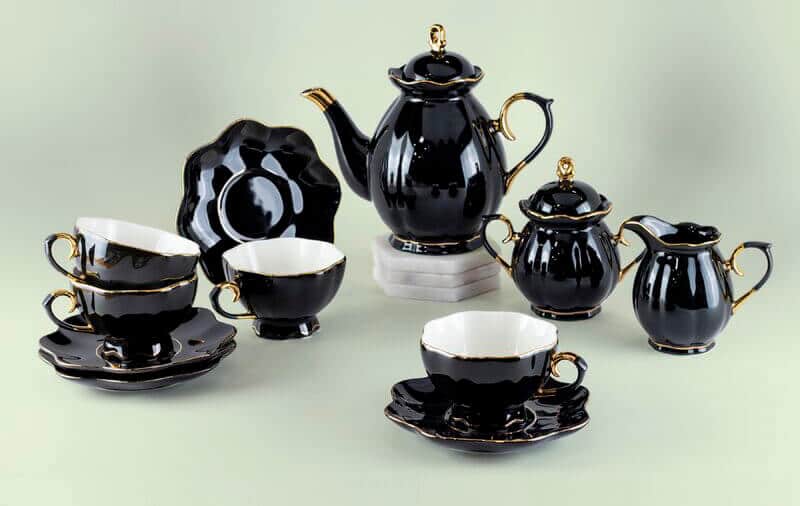 Looking for a simple, but elegant, tea gift set that you can give to friends or a family member? This beautiful porcelain tea set is the perfect option. Complete with cups and saucers, a pot, creamer and covered sugar bowl, the set can be either black or white porcelain with elegant gold rims and gold touches. It serves 4 and is the perfect option for tea lovers of all types.
Savings Tip: Find Wayfair promo codes for the best deal.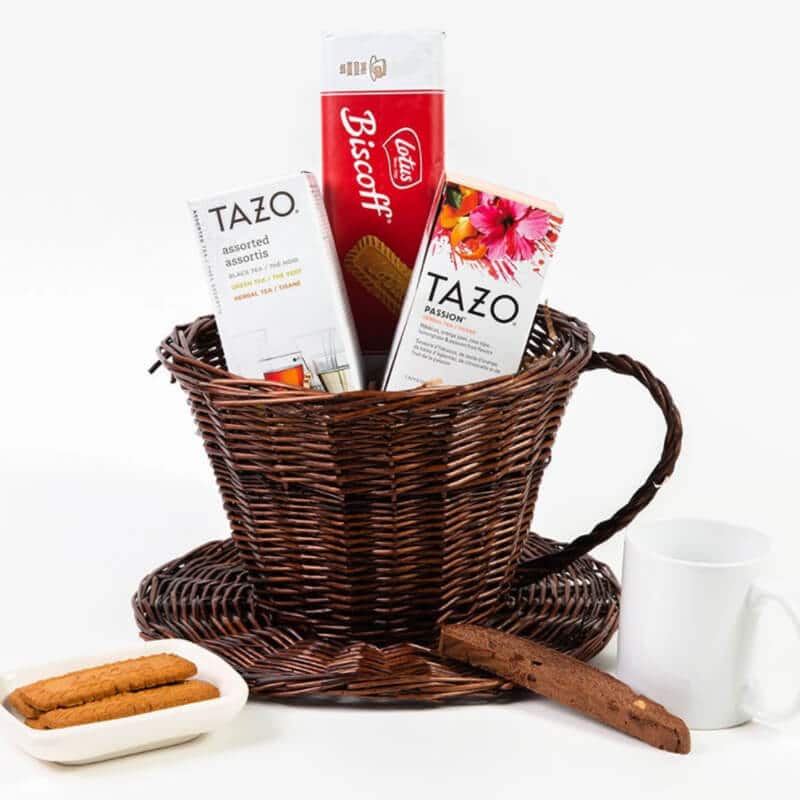 Whether they're someone that starts their day with a traditional English Breakfast tea or they bring out the Earl Grey for tea time, this gift basket is bound to make drinking tea more enjoyable. It has a teacup shaped basket, 2 boxes of tea, 2 Biscotti cookies and a Biscoff Belgian Cookie. Who wouldn't want that for tea time?
Savings Tip: Find GiftBasket.com promo codes for the best deal.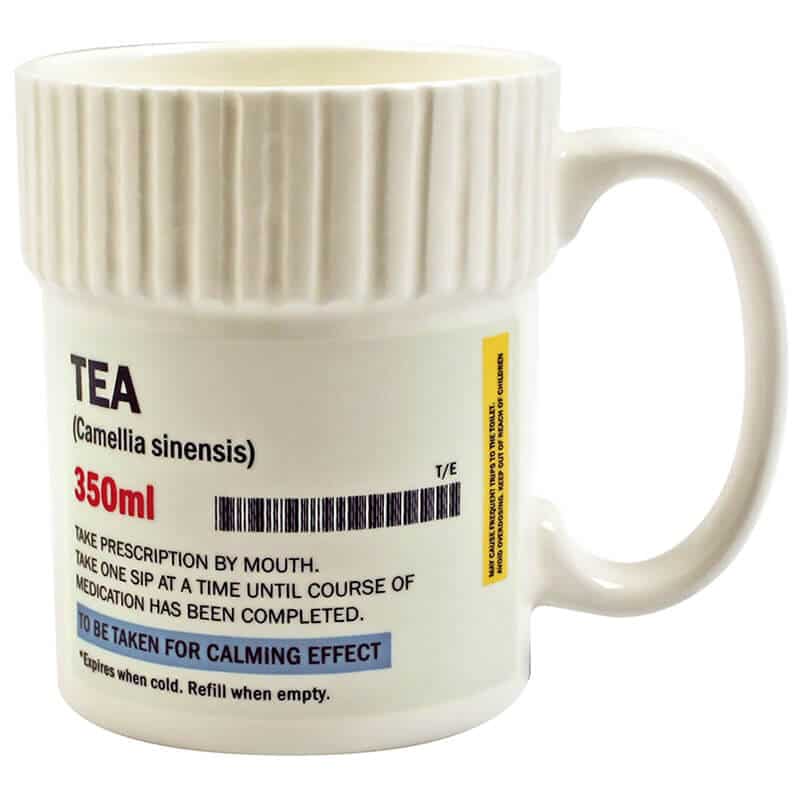 Does someone in your life drink tea as regularly as they take medication? If so, then the Pill Pot tea mug is a hilarious gift for them. It looks like a traditional prescription medication bottle, and even has barcodes and a warning that says "Take prescription by mouth. Take one sip at a time until course of medication has been completed. To be taken for calming effect." The gift box even looks like a prescription box. This gift is the ultimate gift for someone who has to have their daily cup of tea.
Savings Tip: Get IWOOT promo codes for the best deal.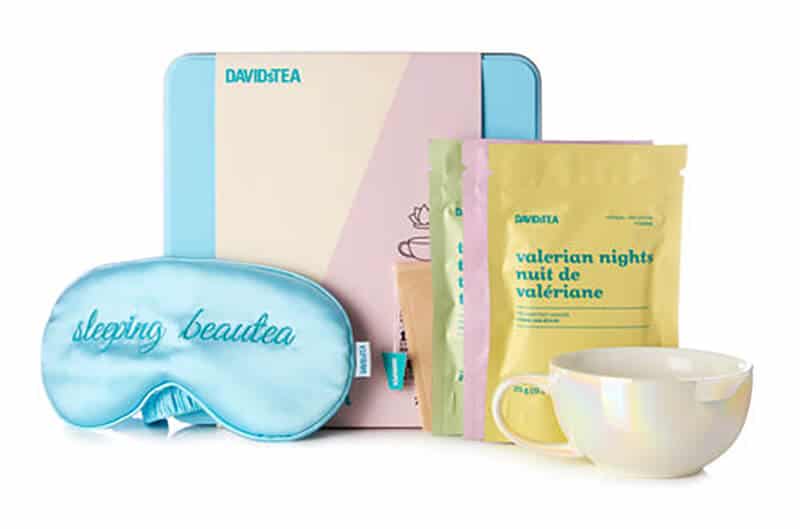 DAVIDsTEA has put together a "Relaxation Kit" complete with a silky eye mask, a Jolly Teacup, and 10 drawstring filters. Then, this gift set offers 3 different teas, including herbal tea and chamomile, which are designed to help relax your body and your mind.
Savings Tip: Find DAVIDsTEA coupon codes for the best deal.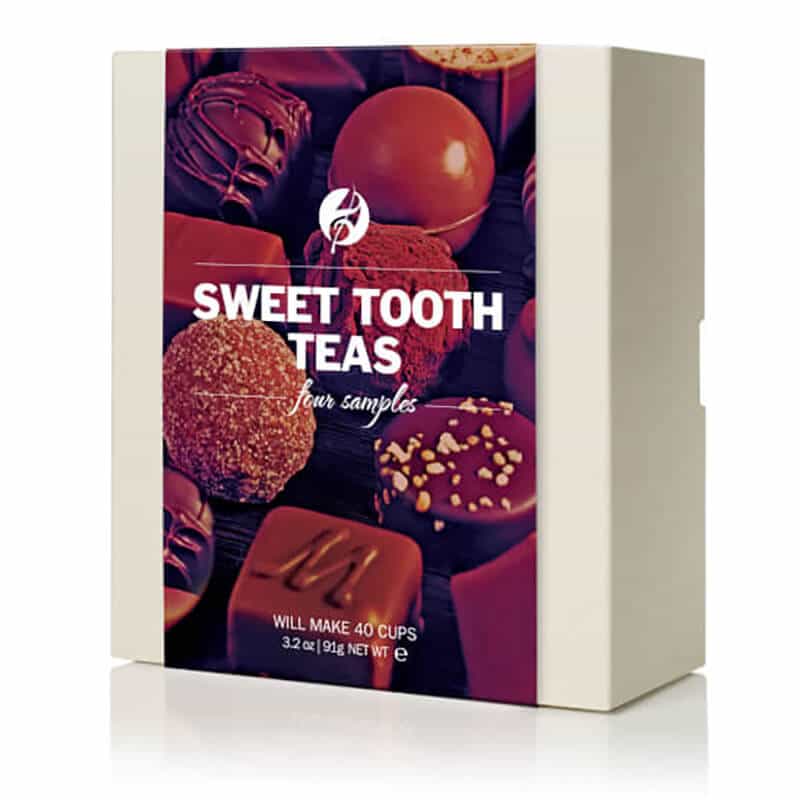 Looking for a sampler of tea blends that can help with a sweet tooth? Then this Adagio Teas set of tea bags is just the thing. It includes Bright Ceylon (a black tea with caramel notes), Classic Ceylon with fresh cream, Tiger Eye (chocolate and caramel), and Chocolate Chip. This sampler makes 40 cups of tea.
Savings Tip: Get Adagio Teas promo codes for the best deal.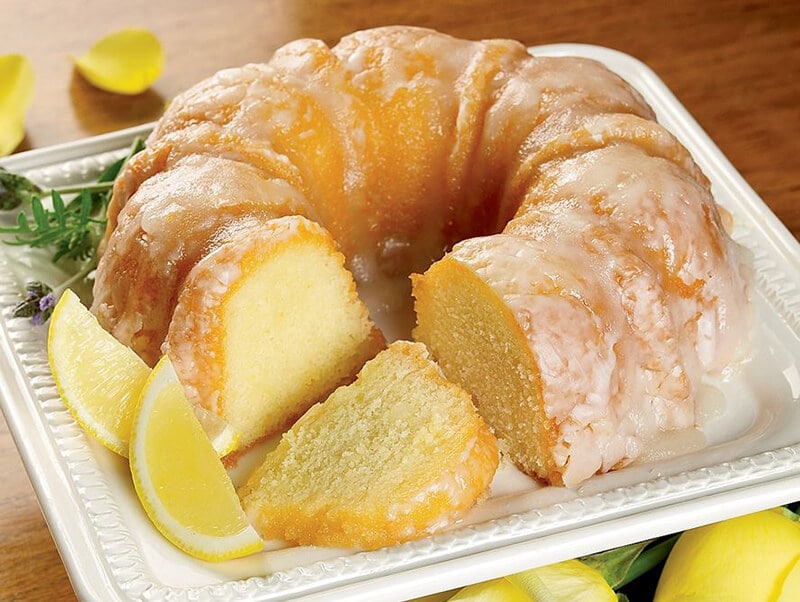 Who doesn't love having delicious treats at tea time? This luscious cake is a delicious option that has a melt in your mouth sweet lemon flavor. The cake is lightly iced, and the burst of flavors makes it perfect with any tea.
Savings Tip: Find Pittman & Davis promo codes for the best deal.
Bringing Joy to Your Favorite Tea Lover – a Gift Guide
Unique teas
Sometimes, it's easy enough to please a tea lover with the best teas, and getting them a tea sampler with some unique teas is even better! Matcha green tea, oolong tea, peppermint, fruit flavored teas – they're all fun and could end up being their new favorite!
Delicious tea-adjacent treats
Does your recipient like tea parties and afternoon tea? Then the perfect gift may be some tea-adjacent treats. Cakes, cookies, biscuits, and other snacks go perfectly with tea, and can really make tea time a special occasion to enjoy. You can buy them pre-made or get them kits so that they can make their own!
Tea accessories galore
Tea accessories are getting more interesting as tea gains popularity, and we're past the days of tea pots and cast iron tea makers (some people still claim they are the best way to make tea, though). There are tumblers, electric kettles, and strainers that help to make tea more portable and more delicious. You can even use some of these to make your own iced tea. Tea lovers are sure to love the accessories you get for them.
Finding a Tea Lover's Best Gift Ideas
If you're gifting to a tea drinker, you have lot of directions to go with it. Get creative and look into all of the neat things that tea lovers can include in their tea making routines. You can find some great ideas and be sure that you get your hands on something that they will love to use again and again.