Getting the perfect gift for a plant person can sometimes be a challenge. A dedicated plant lover often considers themselves a plant parent and will seek out only the best for their vegetation.
This means buying for your plant mom or plant-loving friend requires extra care and attention. To help you out, we have put together this short list of great gift ideas as well as tips on how to buy gifts for plant lovers.
The Best Gift Ideas for Plant Lovers for 2023 
The following are unique gifts for the plant lady or plant man in your life.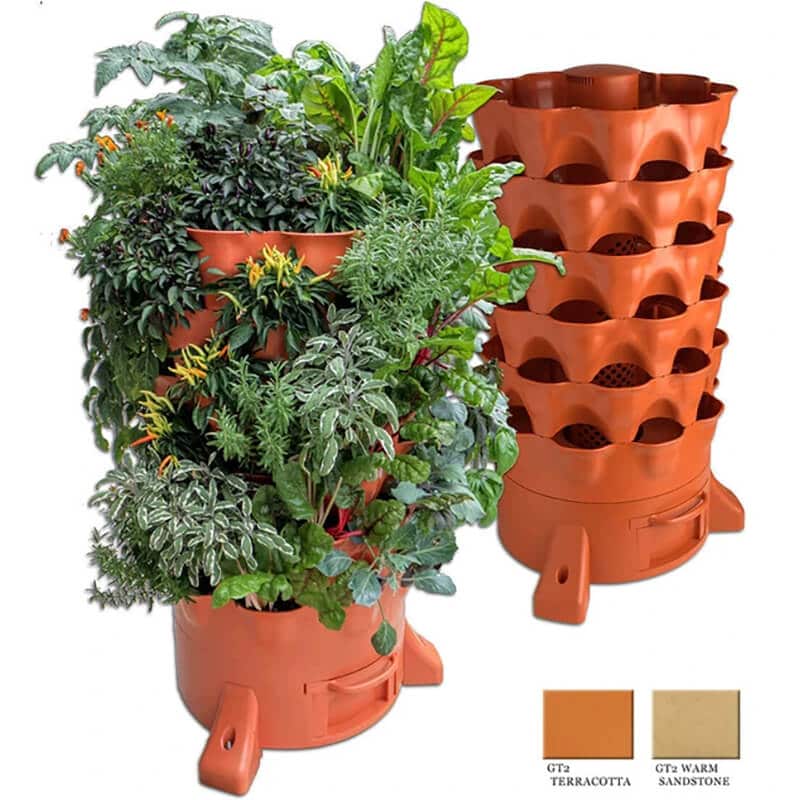 The Garden Tower is a truly amazing way to grow a massive amount of plants in a small space. The tower is a composting 50 plant accessible vertical garden and supercharges the amount you can grow in your home.
The tower rotates and allows you to easily add composting materials from the kitchen to help you create organic and earth-friendly produce. Vegetables, herbs, or flowers are all possible in the planter and you can get the tower in either terracotta or warm sandstone variations.
Savings Tip: Check out Garden Tower Project promo codes for the best deal.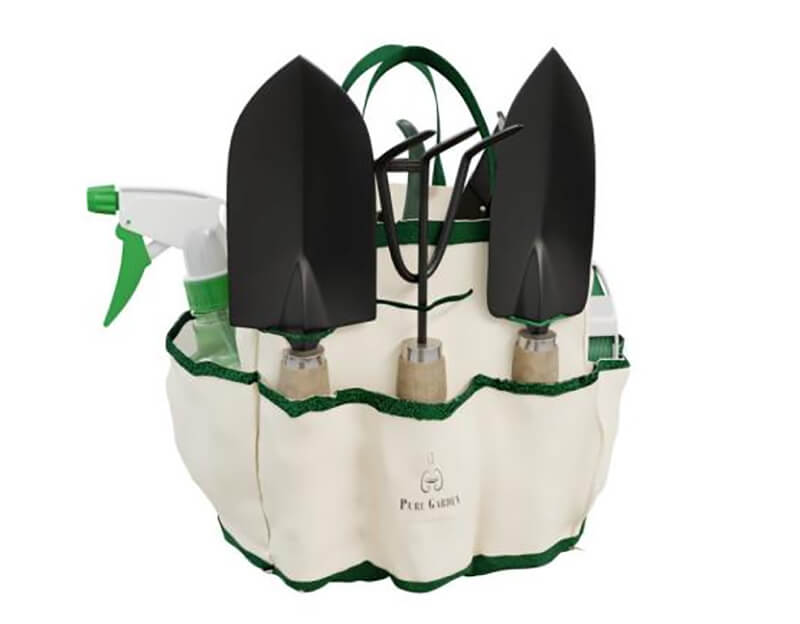 This tote and toolset helps you stay organized, efficient, and comfortable while working with your favorite plants. This set includes a pruner for branch and twigs, a snip, a rake, a trowel, a shovel, a water spray bottle, and a soft wire tie all made to fit snugly in the tote. Each tool is also made resilient and rust-resistant, making them a good choice for outdoor gardening. The tote itself has seven outer pockets and five elastic straps for a whole slew of storage options.
Keep in mind this is a very low-cost set and is best used as an introductory or backup set of tools rather than one's main go-to. As far as gifting goes, this is a great options for an avid gardener who will eventually need a backup tool or can appreciate the comfy tote.
Savings Tip: Get Home Depot promo codes for the best deal.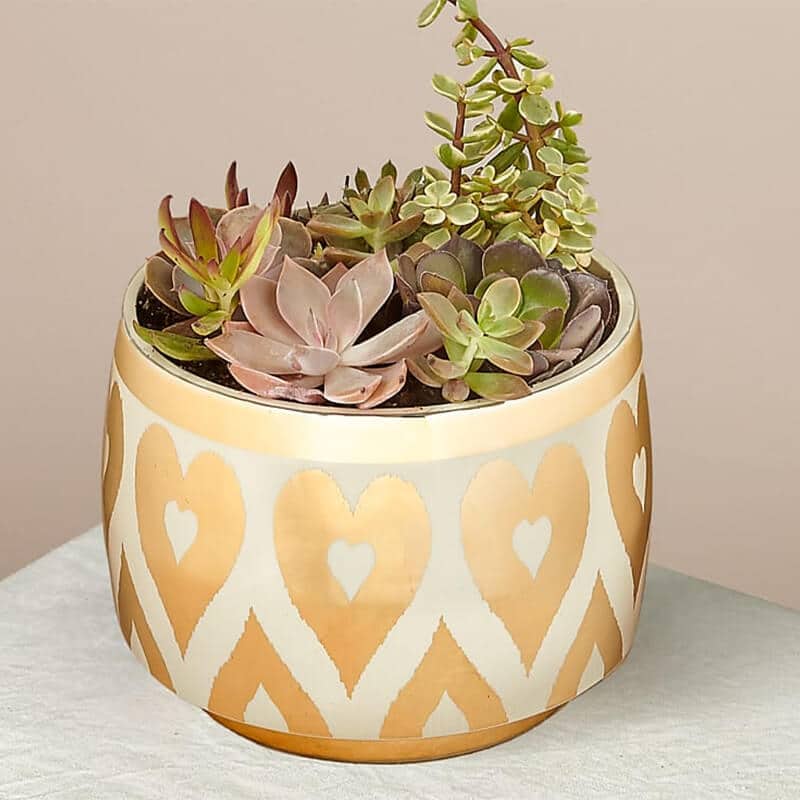 A small succulent garden in a white and gold pot comes with multiple lush desert beauties that are low-light adaptable and need very minimal care. Succulents have evolved to deal well with climates that have high temperatures and low rainfall. Gardeners often really enjoy these plants, especially since they are drought resistant and put off unique and vivid colors.
If you live in a warmer climate or somewhere like Arizona, a succulent will often be the plant to gift.
Savings Tip: Get Pro Flowers promo codes for the best deal.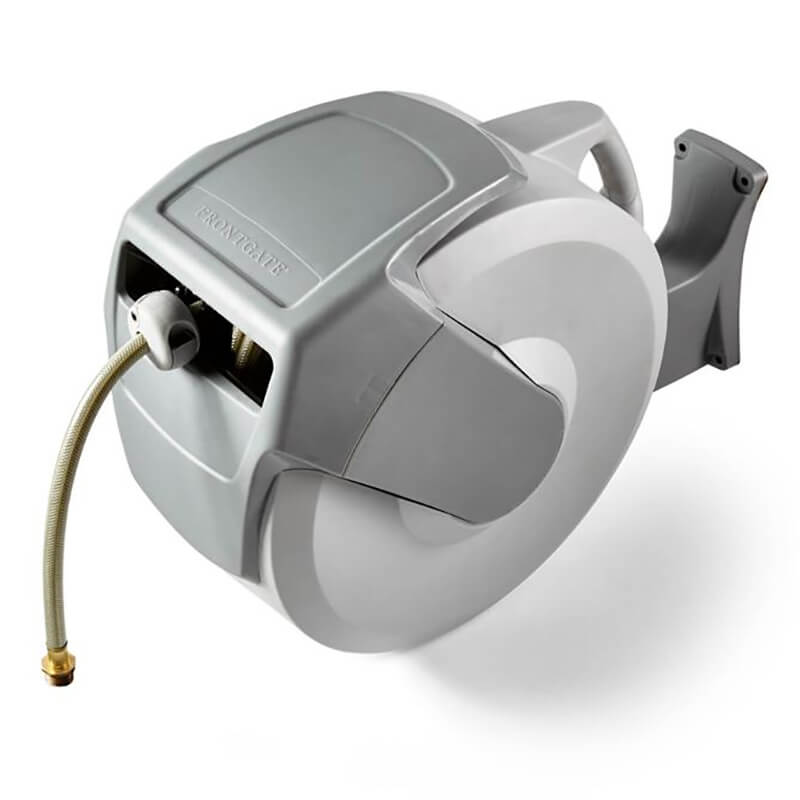 Say goodbye to the watering can with this retractable hose reel. Easy to use and with immediate cleanup, this hose allows you to efficiently get water in your garden wherever you need it, and then return the hose to a small and compact storage space. This is one of those gifts that people will seldom buy for themselves, but once it is purchased, it is used almost daily.
Give them the gift of easy watering and clean up with this modern hose.
Savings Tip: Get Frontgate promo codes for the best deal.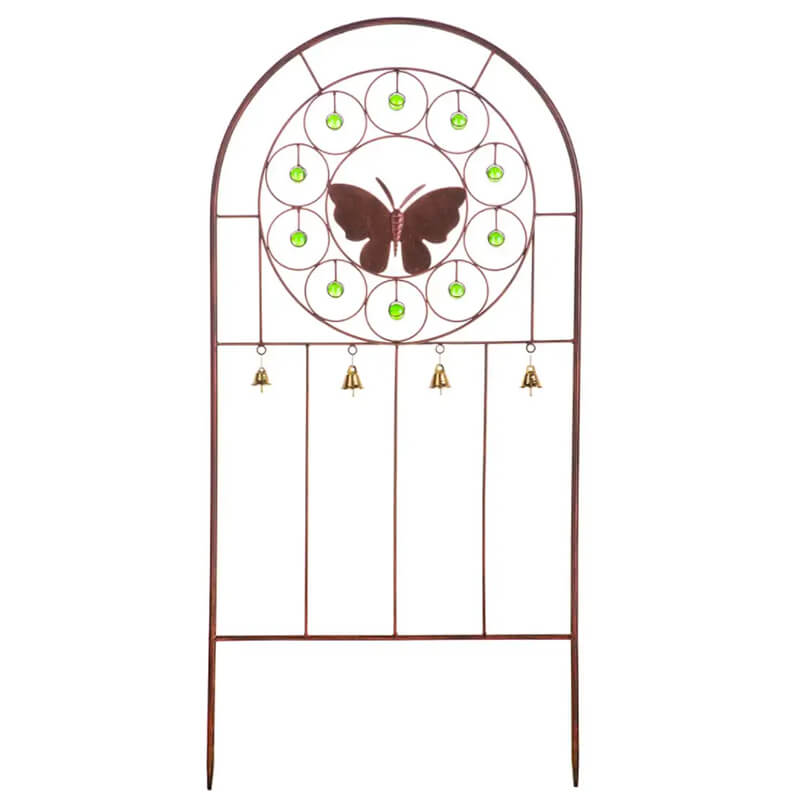 A trellis is a classic and beautiful addition to any garden. A good trellis adds a whole lot of heart and feeling to a garden, and this metal butterfly trellis is a great piece for catching the light and leading your vines. Ten glass orbs hand from the trellis and shine the sun in just the right ways to add that bit of flare, and the little bells work as a unique form of a wind chime.
Savings Tip: Find Wind & Weather promo codes for the best deal.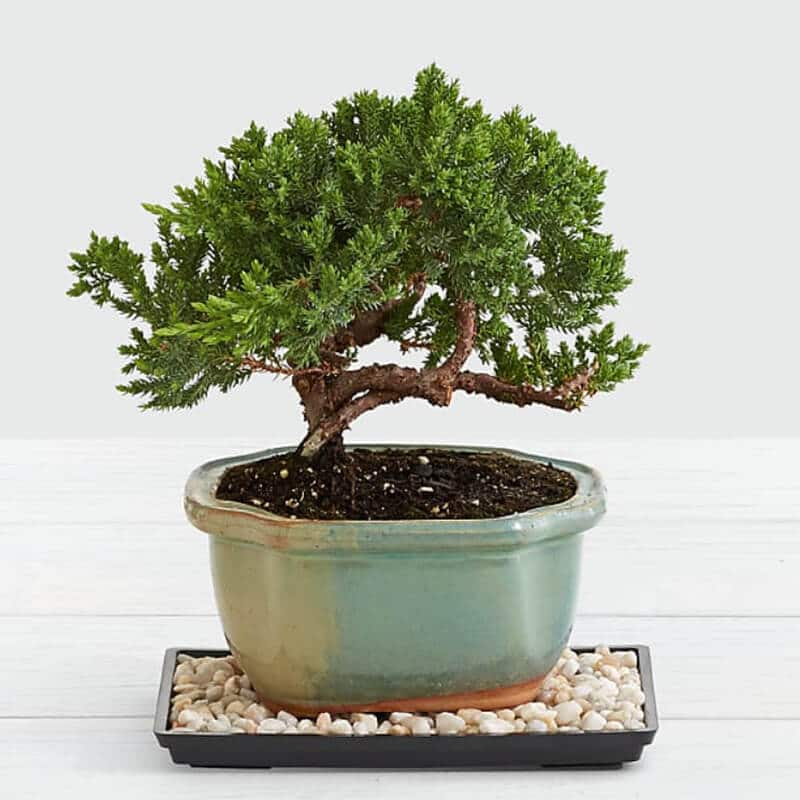 This Juniper Bonsai is a great way to introduce someone to the cultural treasure that is Bonsai growing. This is a favorite plant pot-sized holiday season gift, perfect for the plant lover who wants something for their business office. These are plants that require patience and care and can provide a little respite in an otherwise busy world.
Savings Tip: Get ProFlowers coupons for the best deal.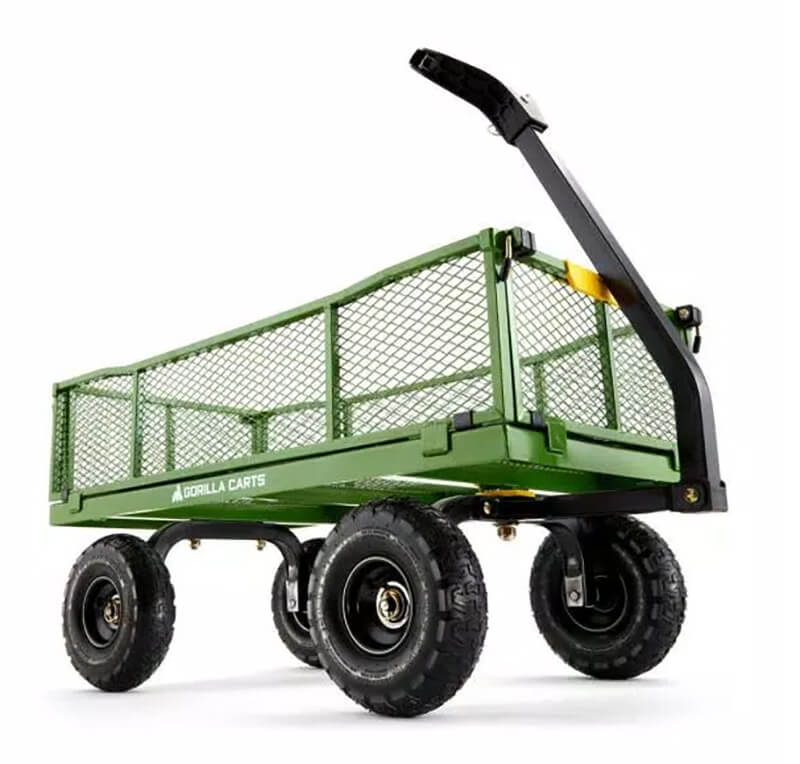 If the plant lover in your life tends to a large garden or needs to move their supplies around often, help them out with this fantastic garden cart from Gorilla Carts. This is a quieter design that has sides that will fold down, turning it into a versatile flatbed cart.
This sturdy cart has a carrying weight capacity of roughly 800 pounds, though the real benefit is in its rugged and simple design.
Savings Tip: Find Home Depot coupon codes for the best deal.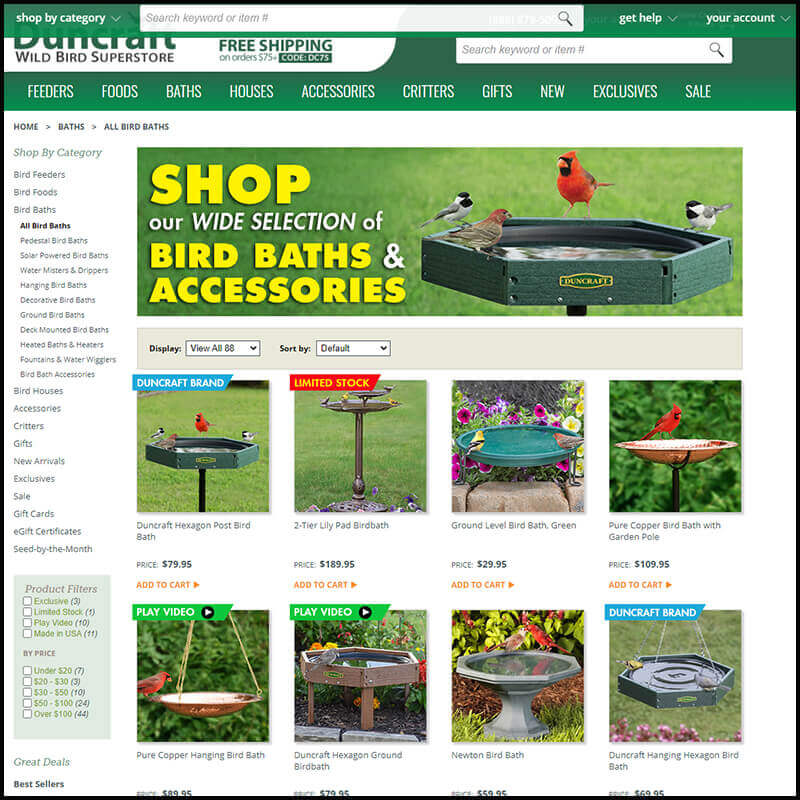 Birds love to enjoy your plants along with you. A modern take on the classic birdbath adds class and a bit of a fairy tale feel to your garden or yard. Duncraft has a bunch of variations on the birdbath, including beautiful copper hanging baths and ground-based rocky spring bath layouts.
No matter if you want to hang, suspend, or get a self-standing bath, Duncraft has it.
Savings Tip: Get Duncraft Wild Bird Superstore promo codes for the best deal.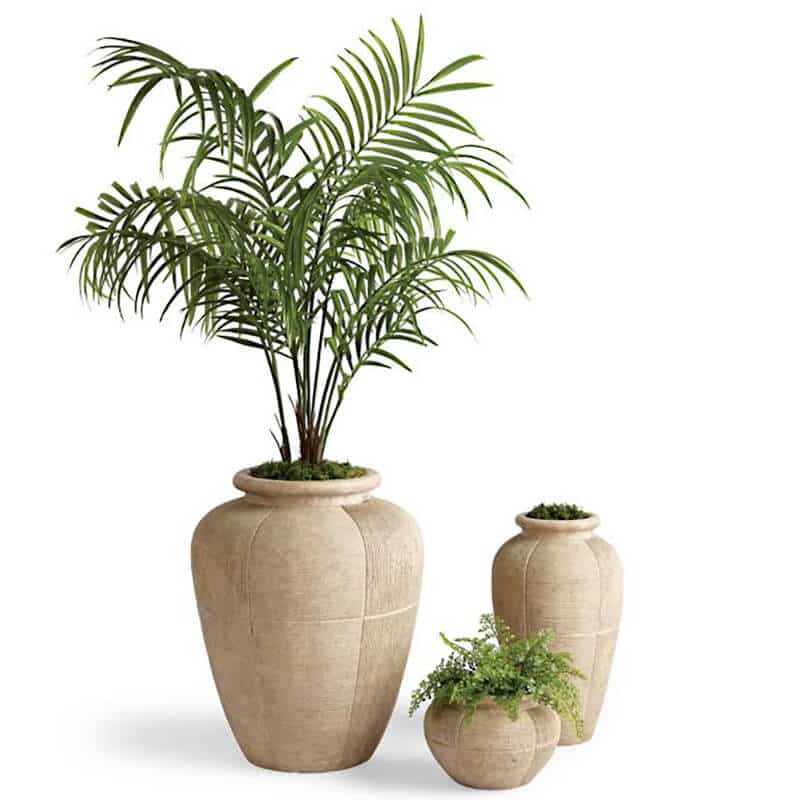 There are literally thousands of planter options out there for you to consider, but these Cordova Jar Planters are some of the better choices you have. Coming in a range of sizes, these planters combine aspects of old and new. A rustic look, but made with a modern combination of limestone, resin, and fiberglass, they will look good on the patio or in the living room.
Savings Tip: Find Frontgate promo codes for the best deal.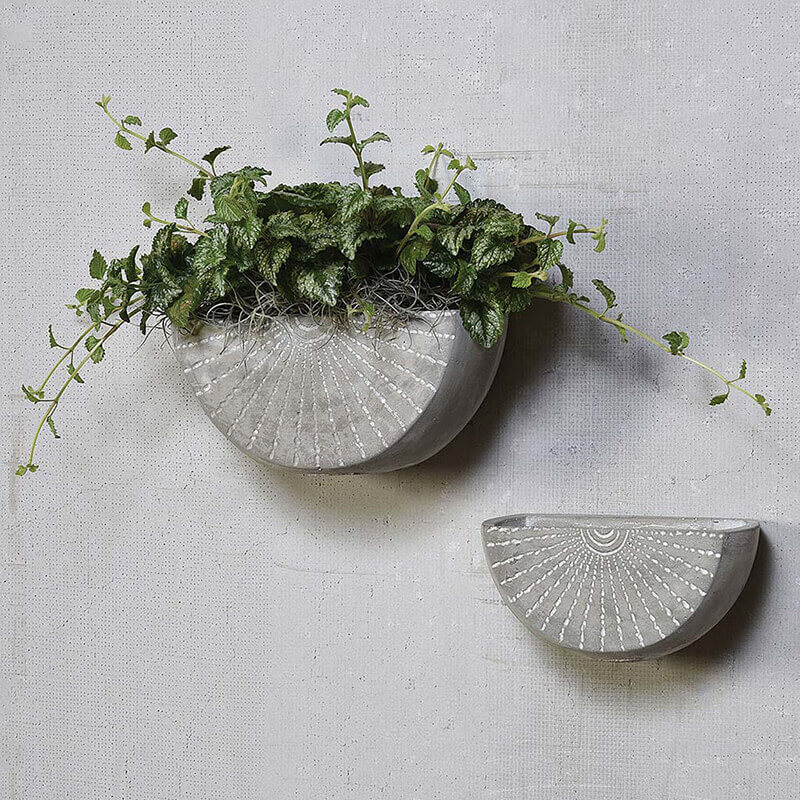 Much in the same way as the Cordova Jar planters, these Viva Terra Wall planters are a great combination of the old and new. These are durable and lightweight display planters that allow plant lovers to put plants in more strategic and unique places around the home. Give your plant lover more unique options and a great way to bring their favorite plants into whole new areas.
Savings Tip: Find VivaTerra coupon codes for the best deal.
Tips for Finding the Best Gifts for Plant Lovers
While getting something like plant subscriptions can seem at first like it is a good idea, the truth is that getting a constant supply of new plants is not necessarily as valuable or as fun as being able to care for, plan, and properly maintain your own complete garden.
With constant new plants, they begin to lose their individual value as the garden gets overwhelmed, and maintenance of unplanned plants can be a hassle. Instead, try to maximize what they can get out of the plants they have and already want.
Indoor plants don't really make great stocking stuffers, but a lot of smaller gardening tools can. Your loved one with a green thumb and a penchant for DIY gardening will appreciate small little helpful additions to their gardening armory. For example, a pair of 5-inch shears are relatively small, and useful – especially since shears can quickly get worn down or sticky in some gardens.
If the green thumb you know lacks any more outdoor space, you will have to explore more indoor greenery and quality houseplant options. A windowsill kit is a fantastic option. These kits for putting a hanging or stationary planter on the sill are fun, but they are really optimal for those living in the city or confined spaces. Other alternatives include hanging planters, grow light set ups, a hydroponic set-up, or a terrarium.
Get the Best Gifts for Plant Lovers Today
Now you should have no problem finding the perfect gift for the plant lover in your life! Besides perhaps another new plant, the items on this list should be just what they want. As a bonus, everything on this list is ready for you to order today, so you can have a gift ready -even if you need it sooner rather than later.