Gamers are a unique group of people and finding the best gift ideas for them can quickly turn into quite an expedition. It takes time and effort to find the perfect gift, but it's worth your time and effort to really dig into what's out there.
How do you find the best gifts for gamers? Here's a quick gift guide with some of the favorites that we've seen.
The Best Gift Ideas for Gamers for 2023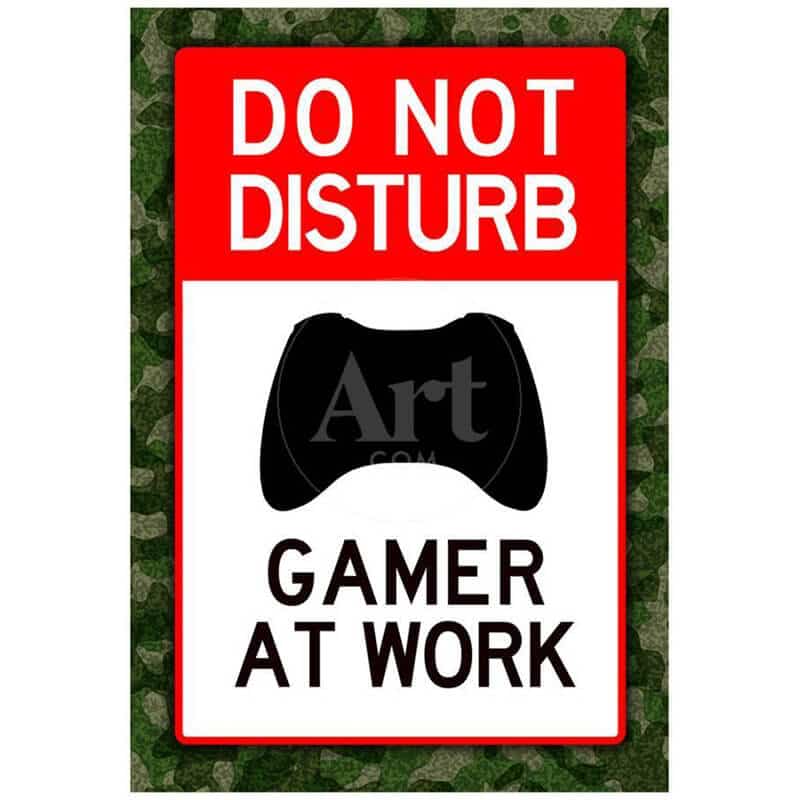 Whether they're beating their favorite video game for the 4th time or trying out some virtual reality game, this poster is a great way for gamers to let others know that they're working hard. This poster is 13 x 19 and printed on medium weight cover stock paper, with vivid colors proclaiming "Do Not Disturb – Gamer at Work!"
Savings Tip: Check out AllPosters.com promo codes for the best deal.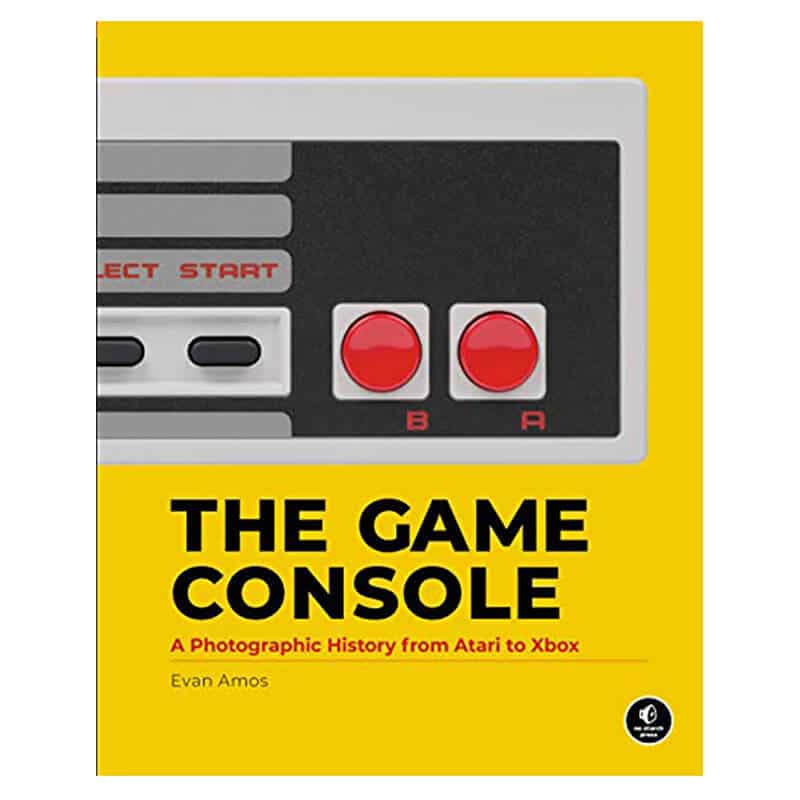 Most people don't think about getting a coffee table book about video games, but the tour through legendary gaming consoles this gorgeous book presents is definitely worth a look. This photo book starts with the Atari and includes systems like the NES, Xbox 360, PlayStation 4 (and all previous generations) and goes all the way to this generation's Xbox One, PlayStation 5, and Nintendo Switch. It's a visual nostalgia trip that every single gamer can appreciate.
Savings Tip: Find AbeBooks coupon codes for the best deal.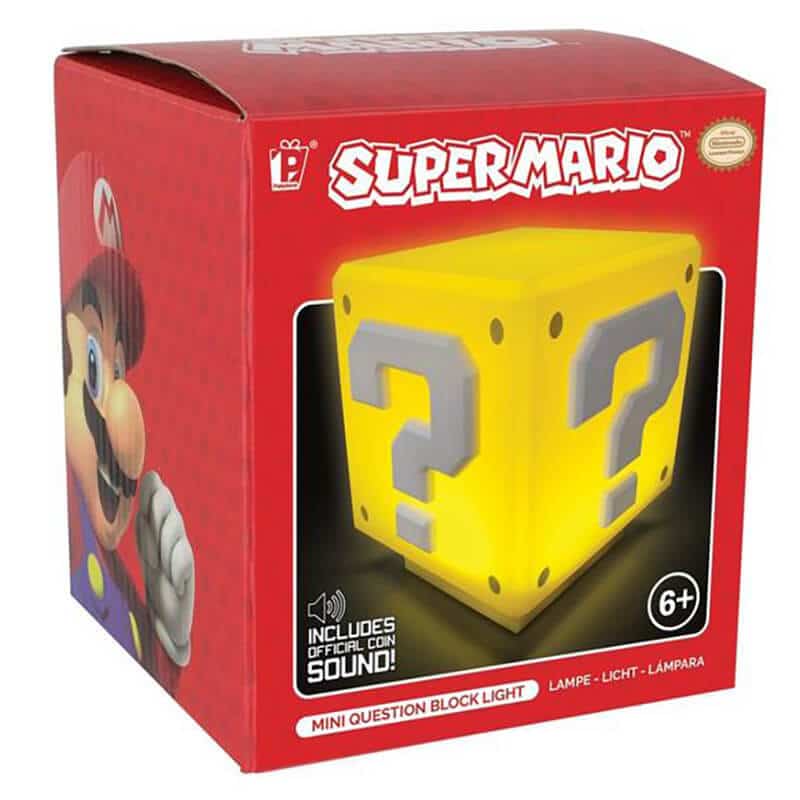 Is your friend or loved one into classic games like Super Mario? This Super Mario Bros. Mini Question Block Light is an adorable addition to any desk or bedroom. When you turn the light on or off, it makes the sound of a coin block, which adds to the fun. The question marks on the side protrude slightly for a more "3D" look, and it's powered by 3 AAA batteries.
Savings Tip: Get GameStop coupons codes for the best deal.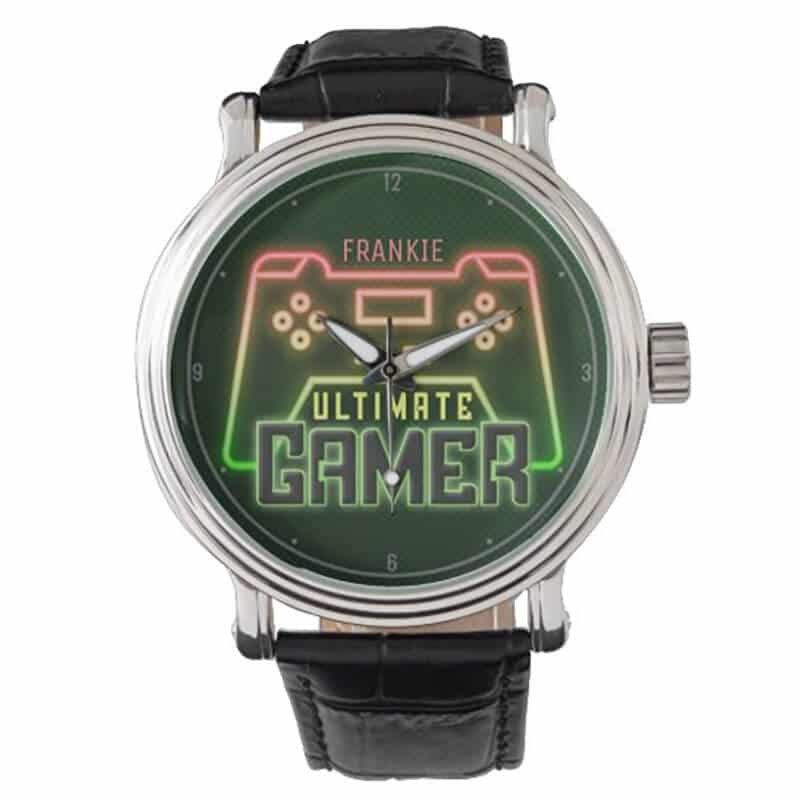 Some gamers are looking for high quality, attractive looking items that show off their love for gaming while still being classy. This vintage leather watch has an 8 bit style look, showing off a generic video game controller and the words "ultimate gamer". It can also be personalized with the name of your favorite gamer.
Savings Tip: Find Zazzle coupon codes for the best deal.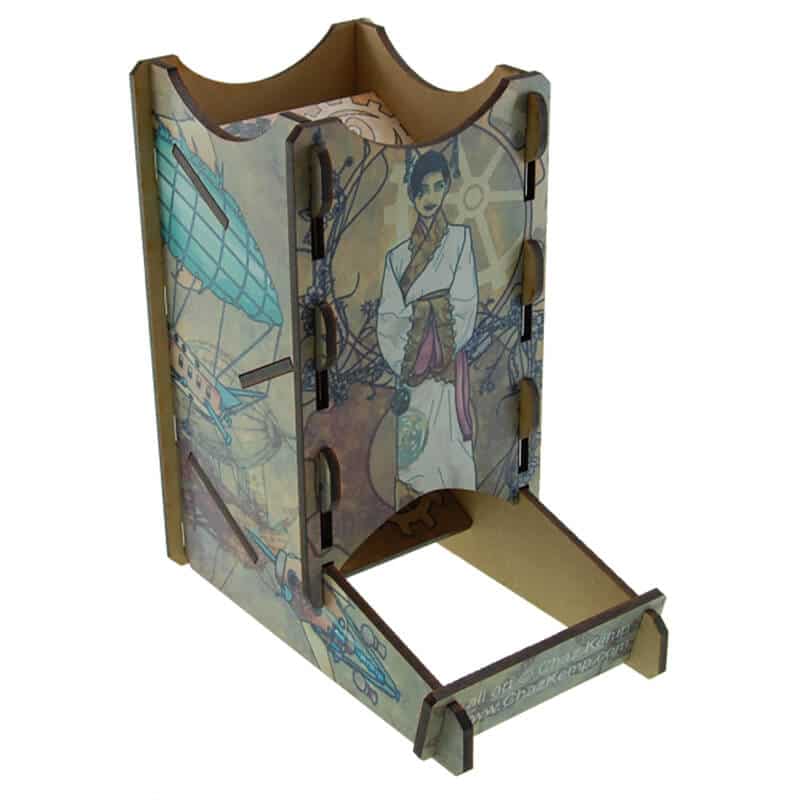 A hip flask, you say? With this fun and unique flask, you can make your favorite gamer feel like they're kicking it back old school with a juice box and their Game Boy after school. The stainless steel flask is solid and durable, and the cap screws on tightly, so it can go with you anywhere. Plus, the flask boasts "+2 armor" with a cute 8 bit breastplate design on the front.
Savings Tip: Find Walmart promo codes for the best deal.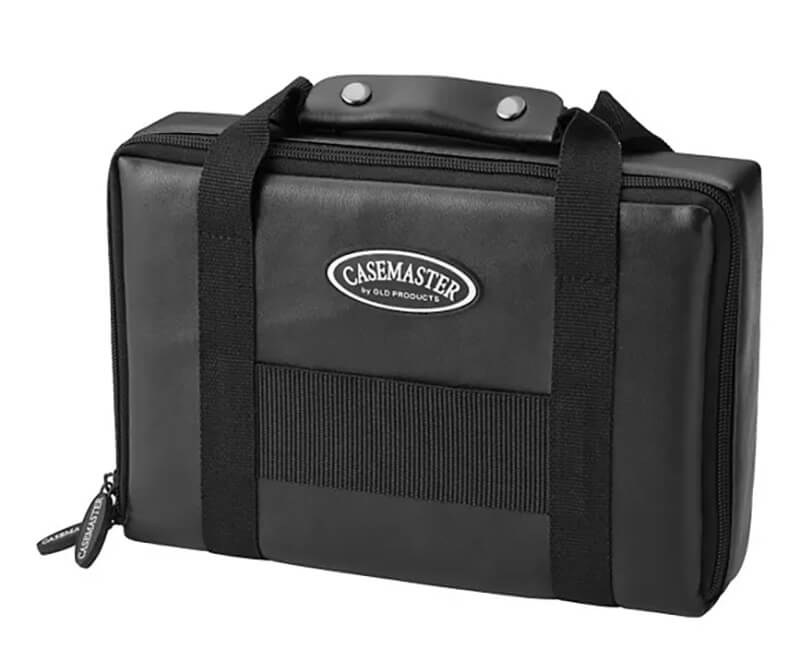 If your favorite gamer geek prefers parlor and analog games, this pro leather dart case is the perfect gift. The cushioned inserts hold 9 darts comfortable, and there are also 4 storage tubes for extra shafts and tips. There are also 15 pockets, with plenty of spaces for tools, and a carrying handle for ease of transport.
Savings Tip: Get Kohl's promo codes for the best deal.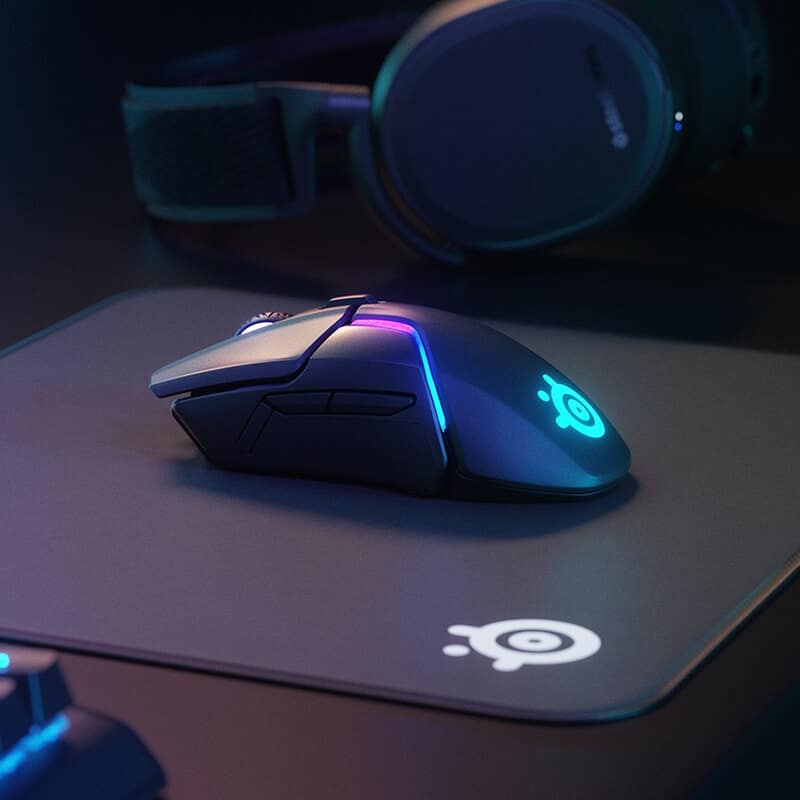 Nowadays, wireless controllers and wireless mouses are at the center of gaming for any PC gamer who is really into it. Using Bluetooth or USB technology to connect to a PC, the SteelSeries Rival 650 is a perfect example of one of the best in the business. It has 10+ hours of game play per 15 minute charge, tracking precision, high response time, and multiple layers of customization.
Savings Tip: Get SteelSeries promo codes for the best deal.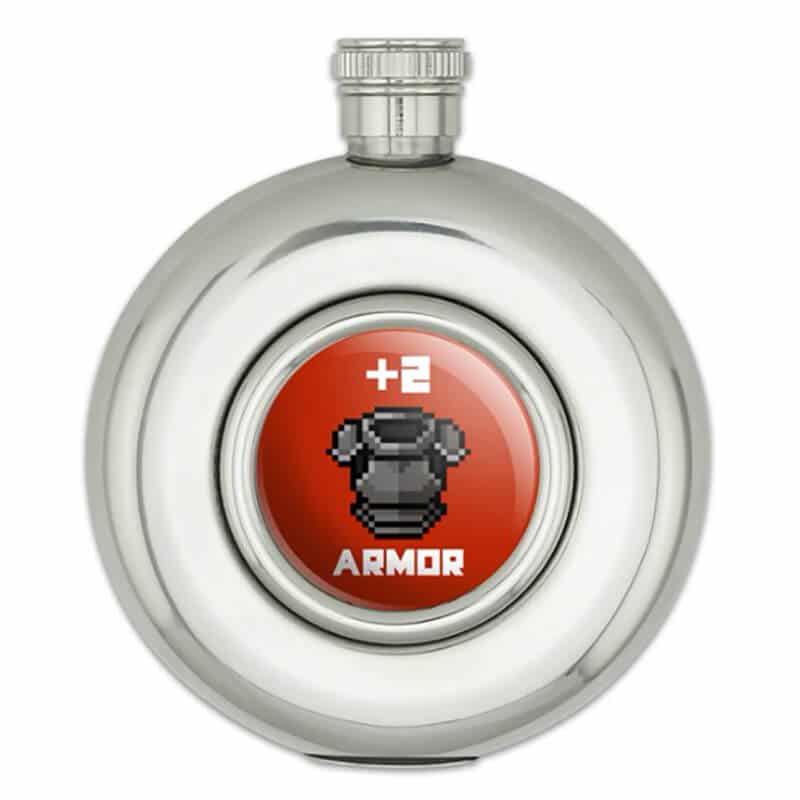 Analog gamers know that their dice tower is a big part of playing tabletop RPG's, and this knockdown Dice Tower is a compact, affordable, and easy to put together option that can be transported anywhere. It stands 3x3x6 inches and has about 2 inches of space at the bottom. These birch plywood towers are set up and knocked down in seconds, and they come in multiple designs and colors.
Savings Tip: Find Puzzle Master promo codes for the best deal.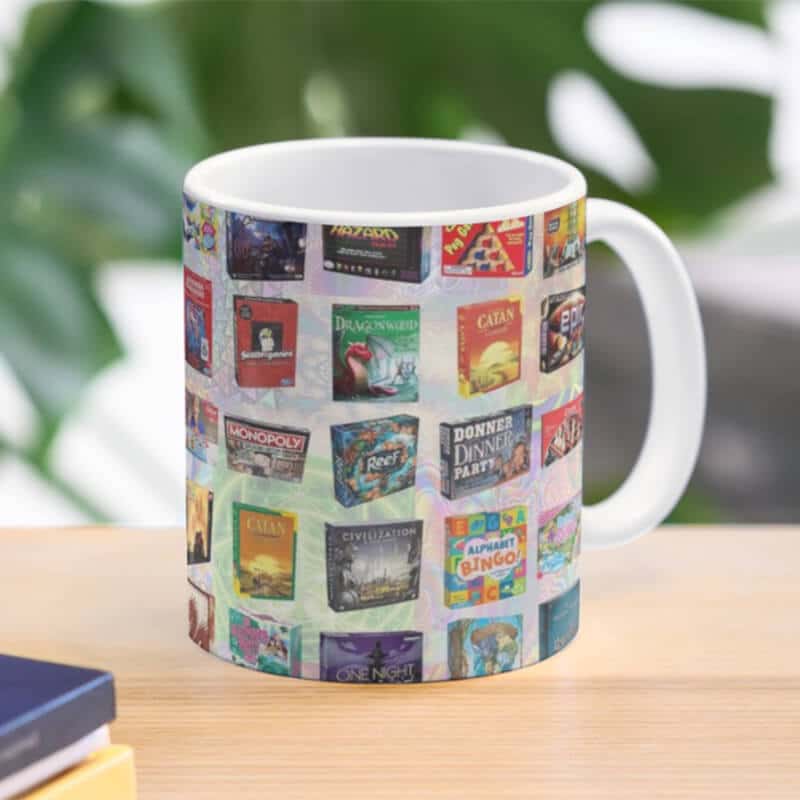 Analog gamers rejoice! This board games mug uses a wraparound print that shows off dozens of the most popular modern board games. The colors are vibrant, and the ceramic mug is dishwasher safe. It holds 11 ounces of liquid and can be used for both hot and cold beverages.
Savings Tip: Get Redbubble promo codes for the best deal.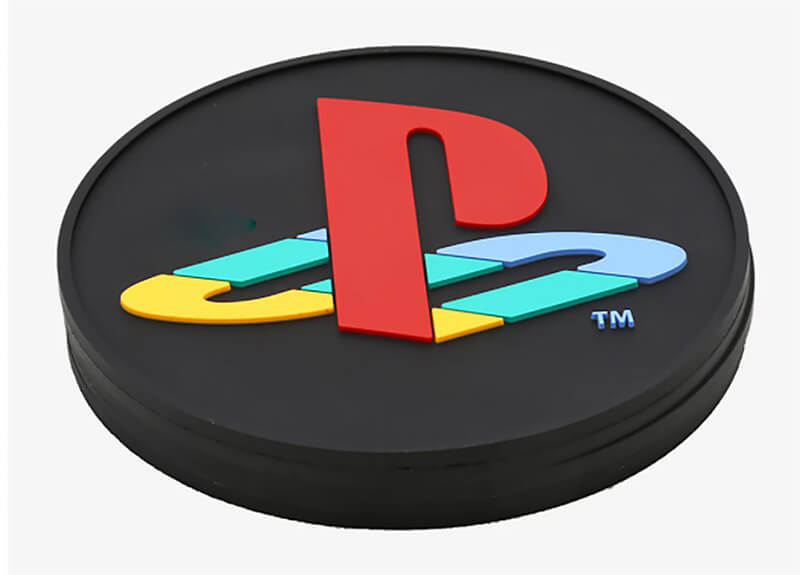 Want to amp up your gaming space? This set of rubber coasters features the PlayStation logo and the four buttons (square, triangle, circle, and X) are also encouraged. Each coaster is 4" diameter and there are 5 coasters included in this gift set. It all comes in a tin that is shaped like the original PlayStation console.
Savings Tip: Get Hot Topic promo codes for the best deal.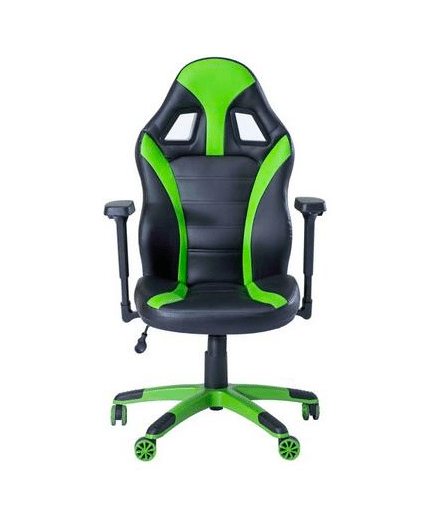 The X-Qualifier Racer Style Gaming Chair, is comfortable, adjustable and full of style in this sleek racer styled gaming chair. Fully adjustable armrests – height up/down, pivot in and out, and slide back/forth. Pneumatic seat height adjustment and the tilt mechanism. Play for hours with comfortable seat and back support. Weight rated for up to 250lbs. Move freely with large, special design casters with smooth movement. It is also made with easy to clean material.
Savings Tip: Get GameStop promo codes when you shop with Giving Assistant.
How to Find Great Gamer Gifts
Look for gaming-adjacent accessories and gadgets
Many times, gamers just want goodies. Whether they're Razer, Logitech, or Samsung peripherals, a gaming keyboard or gaming headset, or new HDMI cables, there are all sorts of choices. You can even get them a high-end gaming chair and ergonomic mousepads so that they have the ultimate gaming experience with no pain.
Have fun with their favorite games and franchises
It's much more than just a commitment to Sony or Nintendo – there are all sorts of franchises out there, and there are collectibles (like statues and t-shirts) galore to go with them! Animal Crossing, Pokémon, Legend of Zelda, Super Mario Brothers, and Fortnite are just a few of the most popular options currently available out there.
Always double check before buying an actual game
If they're really into gaming, it's likely that they keep up with the new releases and already get what they want. Instead, consider getting them a gift card for Steam, the Microsoft Xbox Game Pass, or the PlayStation Play Pass. That way, they can get what they want, when they want it, and you don't accidentally get them a game they already have.
Geeking Out with the Best Gifts for Gamers
It's worth your time and effort to get great gifts for your gamer friends and family members. Gamers are always chasing the new hotness, and they want to be sure that they can have the best gaming experience possible. So, give them a hand – they'll really appreciate the extra effort that you put into making it happen.