Do you know a foodie that is always in their kitchen? Maybe they're making delicious treats or trying out something new for dinner on a regular basis. How do you make sure that you find gift ideas that are going to be best for them?
In our gift guide, we hope to help you find some options that will work well for your favorite cook by providing you some of our favorite options.
The Best Gift Ideas for Cooks for 2023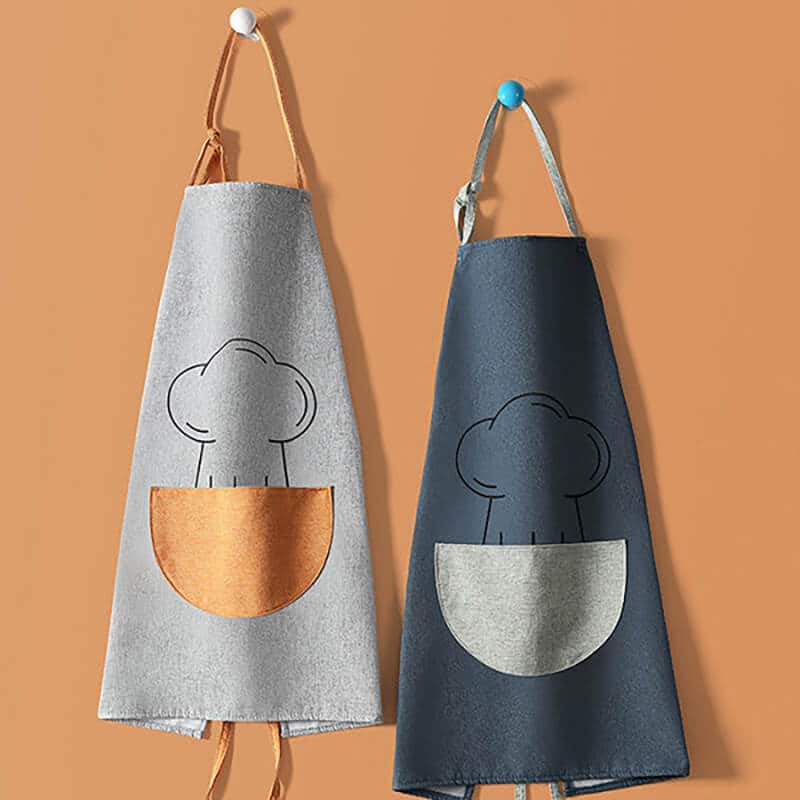 Every home chef needs at least one good apron, if not multiple. This whimsical apron is available in 2 different colors (grey or black) and has a front pocket that looks like a big mixing bowl. It looks fantastic and will help them to stay clean while they're experimenting in the kitchen. 
Savings Tip: Check out Apollo Box promo codes for the best deal.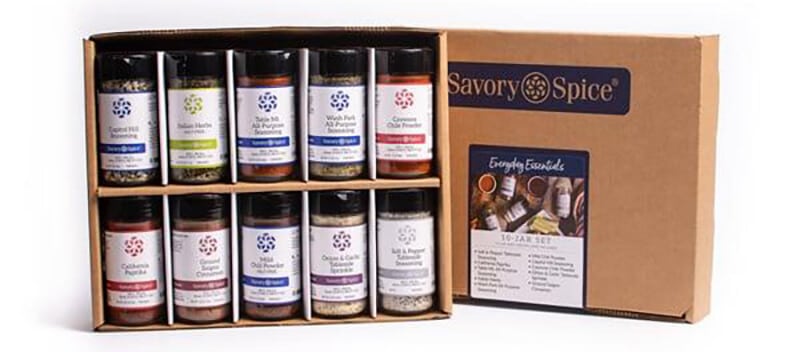 What can a home cook do without the perfect spices for their purposes? Sea salt, pepper, onion & garlic, cayenne, seasoning salt (perfect for BBQ!), shallot powder, and a number of other spices are included in this everyday essential set. So, your favorite cook will absolutely love having all of these high quality spices on hand in their kitchen.
Savings Tip: Find Savory Spice promo codes for the best deal.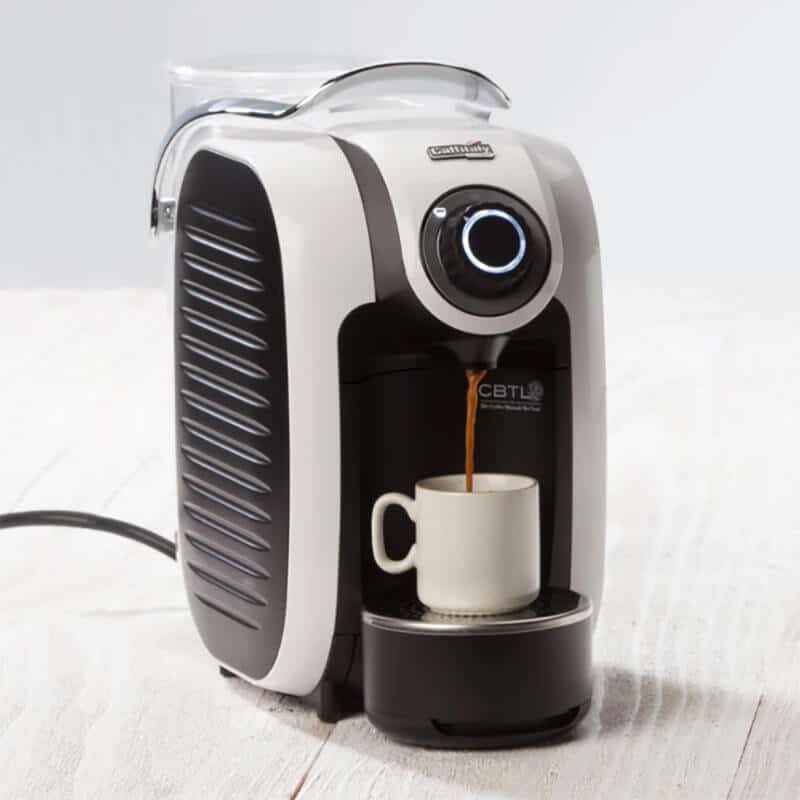 Every great cook needs a countertop coffee maker that they can use for recipes or so that they can keep going through a busy day in the kitchen. The Coffee Bean and Tea Leaf (CBTL) Coffee, Tea, and Espresso Maker uses one touch technology to make a single cup of coffee or tea in just a few moments. It's a gadget that is innovative, easy to use, and fits on any busy counter.
Savings Tip: Get The Coffee Bean & Tea Leaf promo codes for the best deal.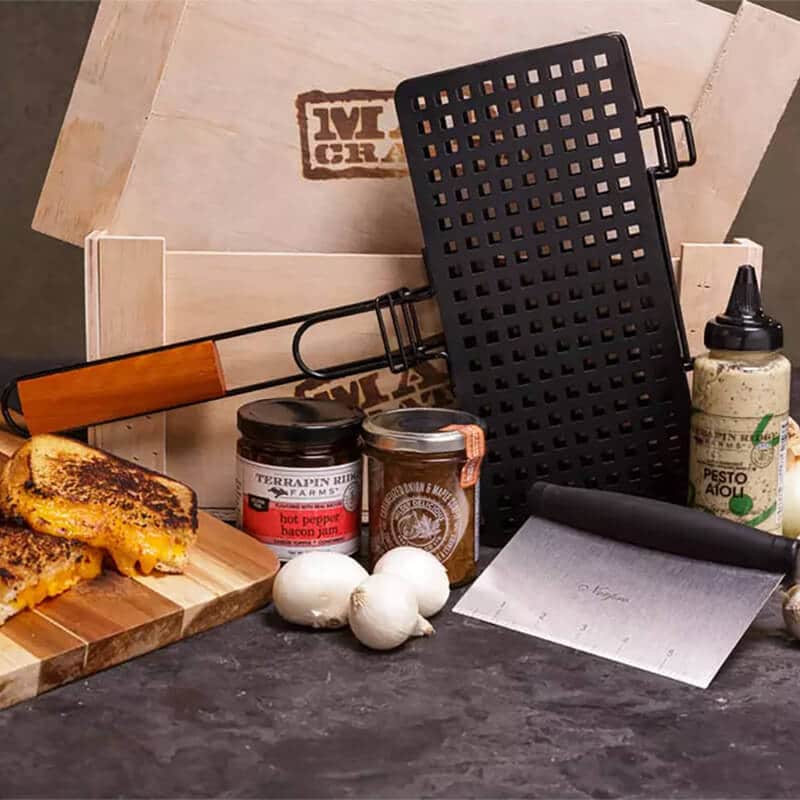 Unique cookware is always a great gift for cooks, and this gourmet tool to grill cheese is a cool way to make the best sandwich ever. Everything that they need to make the best grilled cheese sandwiches is in here, including a state of the art, stainless steel, nonstick grilled cheese basket, a chopper and scraper, and a variety of tasty sauces to include on any of their masterpieces.
Savings Tip: Get Man Crates promo codes for the best deal.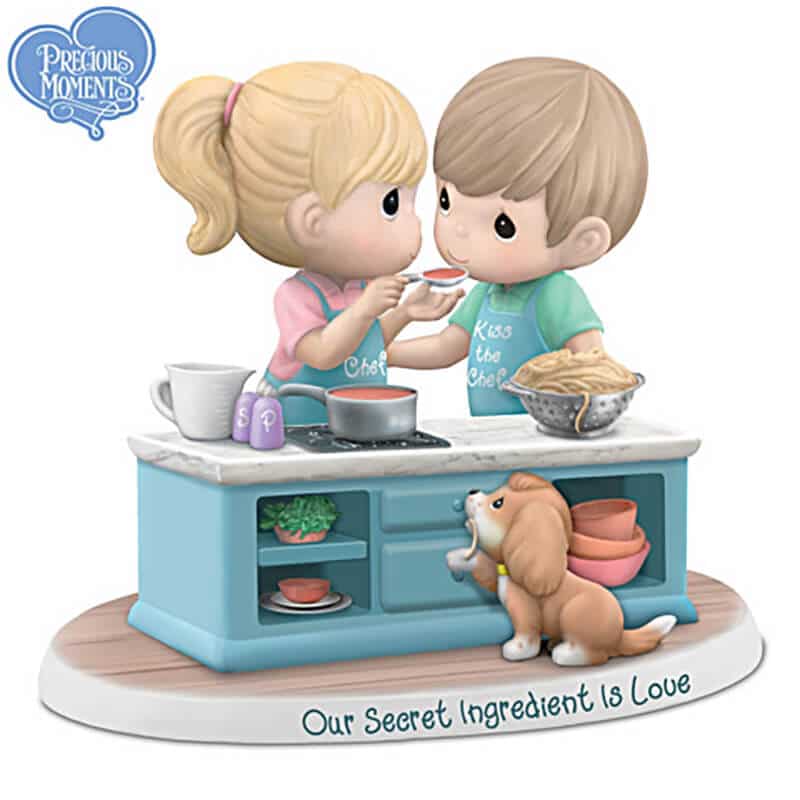 Do you want to let your loved ones know that you appreciate the amazing food that they make day in and day out? Then this adorable porcelain figurine from Precious Moments is a gift for them to put on display. The two figures have matching aprons, they're cooking a pot of tomato sauce and straining some pasta, and their puppy is in on the act. Every little bit of customization makes this a stunning addition to any home.
Savings Tip: Get Bradford Exchange promo codes for the best deal.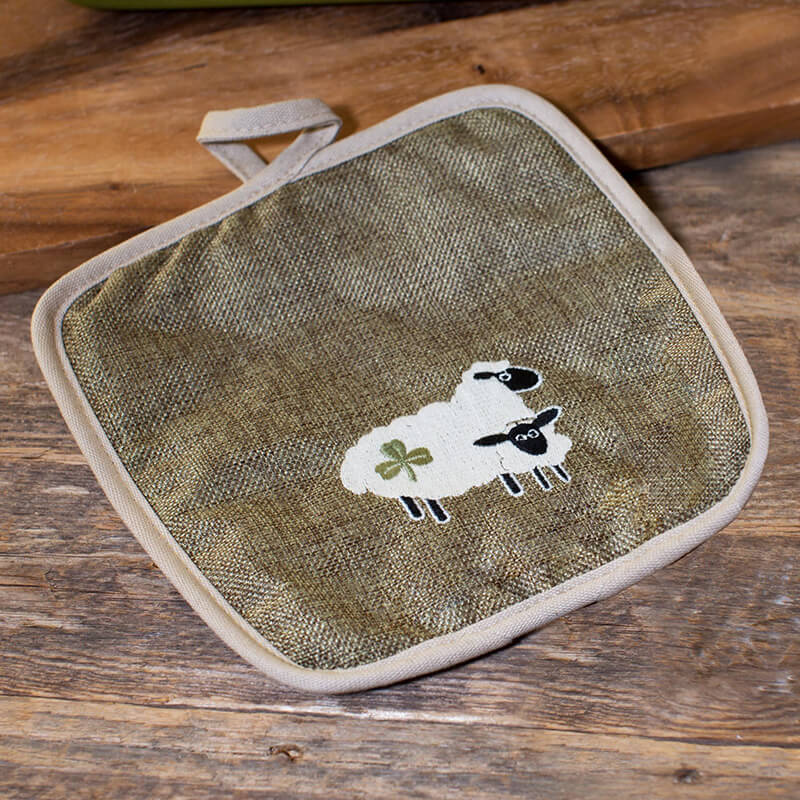 You can't get through a list of cooking gifts without including pot holders or oven mitts. These adorable pot holders are grey in color with a lamb and its mother (who has a shamrock on her back leg) on the front. Easy to grip, these pot holders do their job well – protecting your hands from hot pans and pots with ease.
Savings Tip: Find Create Irish Gifts promo codes for the best deal.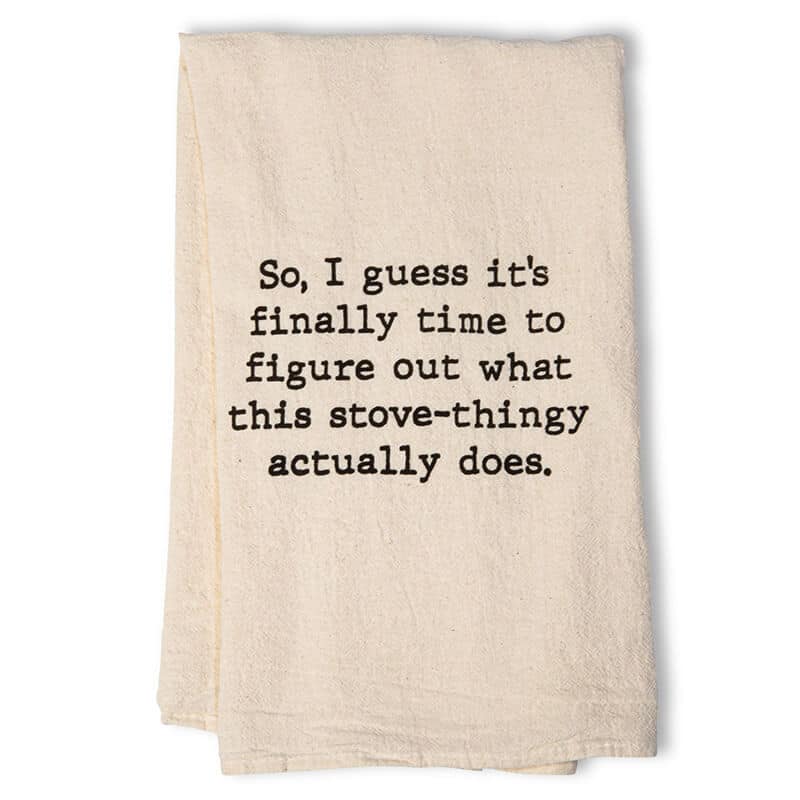 Does your favorite cook like to joke around about how they can't cook? Then this tea towel is the perfect gift for them. The off-white cotton towel says "So I guess it's finally time to figure out what this stove-thingy actually does" in black print. It measures 24 inches by 26 inches and is a great display piece for any kitchen.
Savings Tip: Get Femail Creations coupons for the best deal.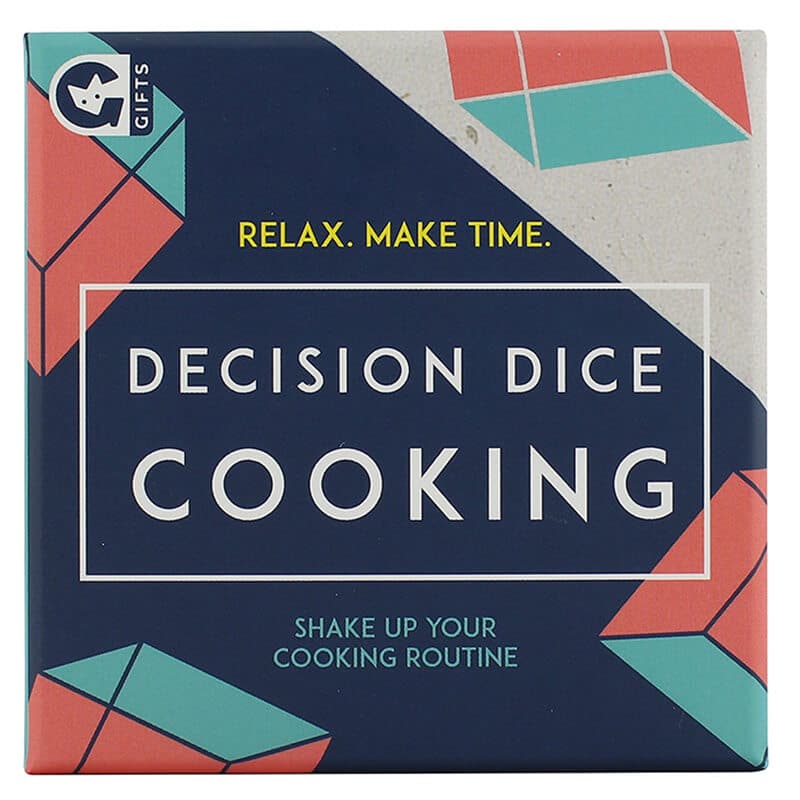 Sometimes, the hardest part of cooking is knowing exactly what to cook. That's why people love giving these decision dice as a housewarming or anniversary gift for their favorite couple. It comes with 4 dice – one features cuisines, one has proteins, one has carbohydrates, and the last one shares veggies. Roll one or all 4 to figure out a new meal.
Savings Tip: Find the best IWOOT coupon codes for great savings.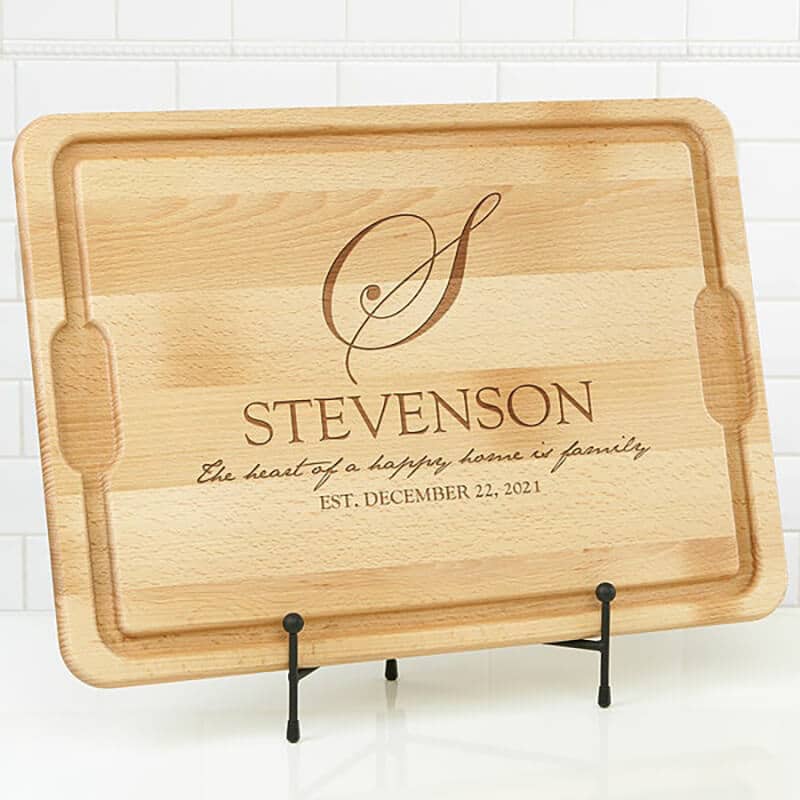 Fancy cutting boards are a lovely gift for couples who are just getting everything ready in their homes. This attractive board shares that the kitchen is the heart of the home, and it can be personalized with names and a one line message.
Savings Tip: Get Personalization Mall promo codes for the best deal.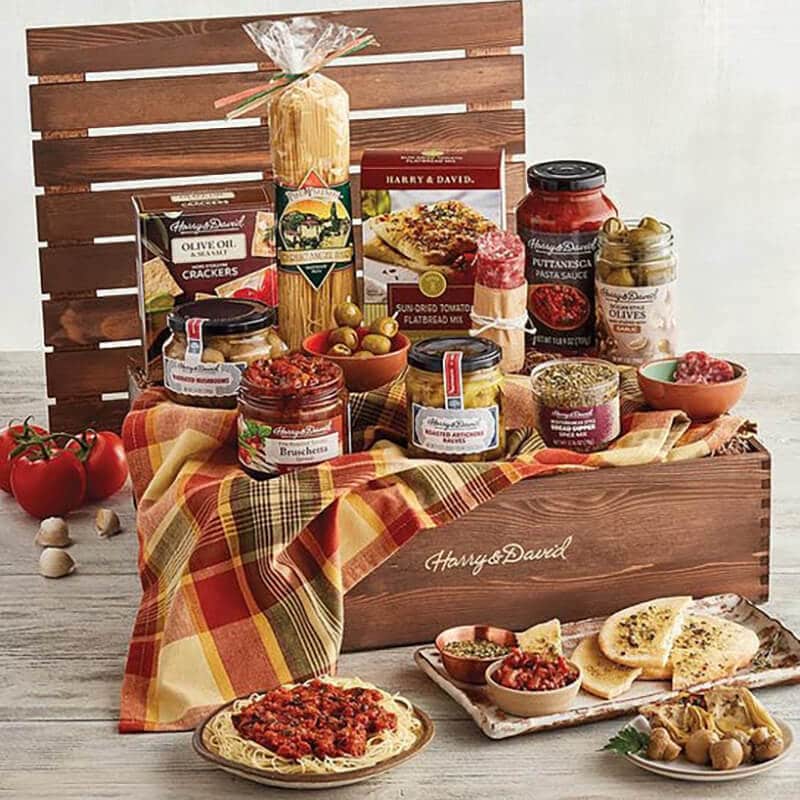 Does your home cook need some new foods to add to what they make every day? This Italian Gift Craft is a delicious and fun way to get them what they want for a great meal. It includes crispy flat bread mix, pasta sauce, dry salami, artichoke hearts, and more. Plus, it includes two dipping bowls and a plaid kitchen towel that they can keep after everything has been enjoyed.
Savings Tip: Find Harry & David promo codes for the best deal.
How to Shop for Great Gifts Ideas for Cooks
Know what they love to cook
There are differences between someone who is comfortable using different methods, such as sous vide, and tools like a pressure cooker than someone that prefers grilling. Before you just assume, take a good look at what they normally make. Different styles of cooking require different tools, so taking that extra time to sort things out can go a long way when you're shopping for gifts.
Get ingredients they can get creative with
Sometimes, home chefs just want to be able to get creative with the foods that they love. Whether it's truffles, olive oil, a new flavor of ice cream, or some lesser-known veggies, it can be a lot of fun to get them some fun food that they can use in their test kitchen's next concoction.
Kitchen tools and kitchen gadgets galore
Every home cook needs their toolkit, and this can include any number of things – air fryers, pressure cookers, rolling pins, slicers, slow cookers, stand mixers, knife sets, and more. Look for items made from materials like stainless steel, cast iron, and silicone for the best results (and nonstick properties).
Cook Up the Best Cooking Gifts
When you're gifting items to your favorite home cook, you have a lot of choices that can really make it fun for them and for you. Shop around a bit and see if you can find them something more than a gift card. In the end, you're going to be sure to bring a smile to their face (and more creativity to their kitchen).