Coffee lovers can both be easy and difficult to shop for. It is easy to go ahead and keep gifting a good ground coffee, but why not be more creative and come up with unique gift ideas for the discerning coffee snob.
To help you out, we have put together this handy guide for the best gifts for coffee lovers available today!
The Best Gift Ideas for Coffee Lovers for 2023
The following are perfect gifts for the coffee drinker in your life.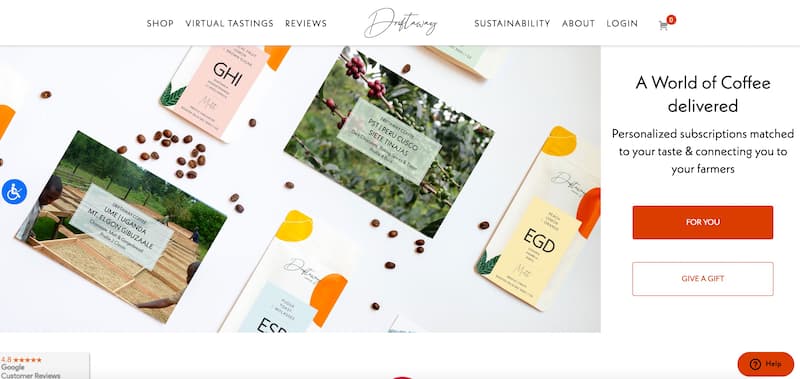 Driftaway Coffee offers personalized subscriptions matched to your taste and connects you to your coffee bean farmers. Plus they offer subscriptions, virtual tastings, explorer kits and coffee gear. Truly the best gift idea for any true coffee aficionado in your life.
Savings Tip: Grab the best Driftaway coffee promo code to help save a little.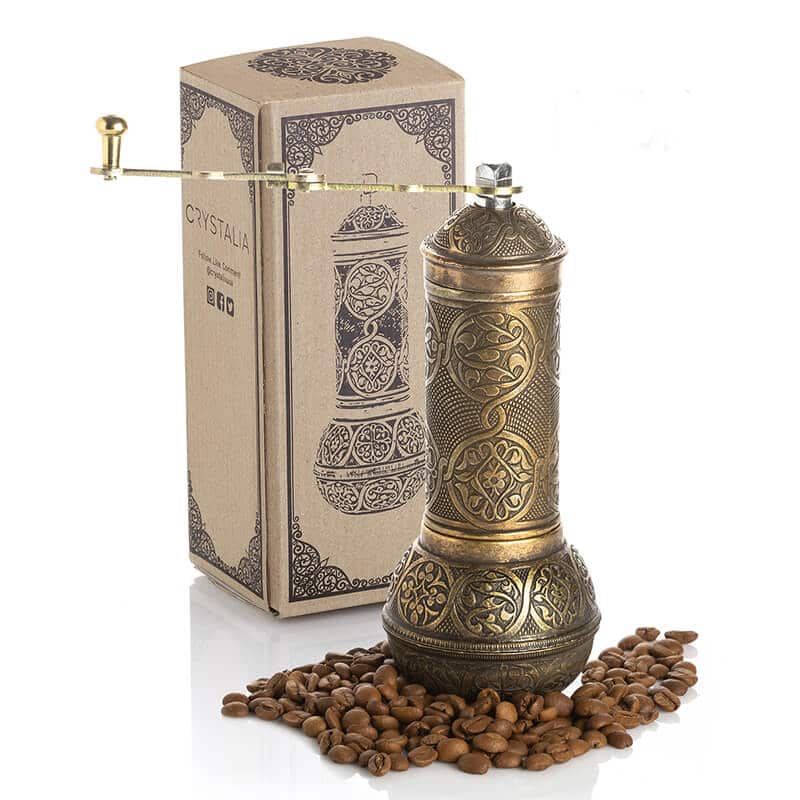 There is something that just feels more artisanal about hand-grinding and preparing your hot cup of coffee from the whole bean, and this Turkish Style Mill grinder lets you do it in style. Adjustable and easy to clean, this coffee grinder is a great gift for coffee lovers who love to work with their coffee beans themselves and feel this is the only proper way to prepare a cup.
While the grinder isn't small, the grinding handle does fold up to allow for more effortless mobility and carrying.
Savings Tip: Check out Walmart promo codes for the best deal.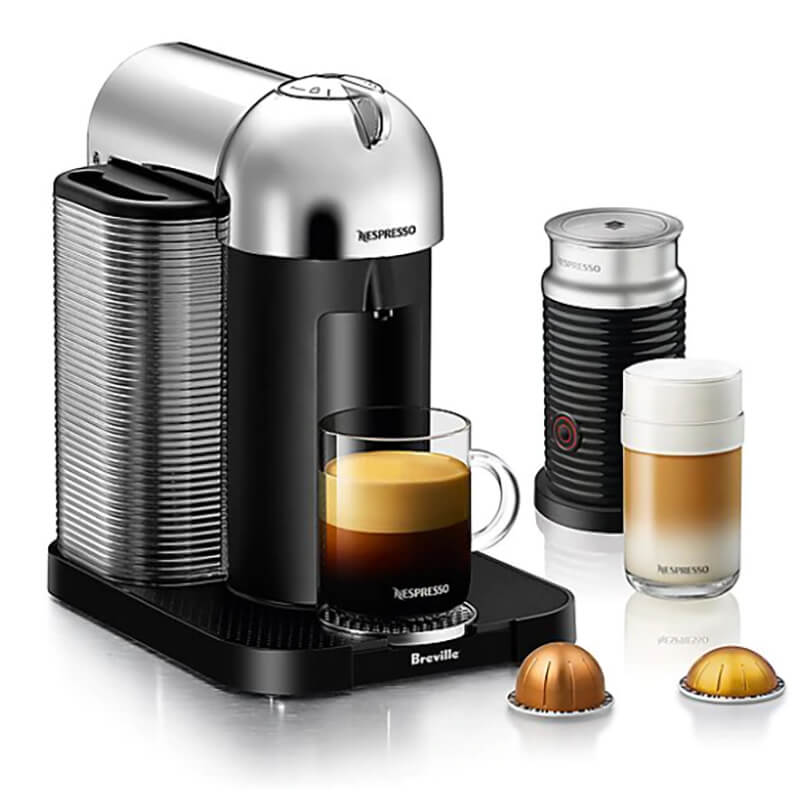 The Nespresso by Breville VertuoLine Coffee and Espresso Maker Bundle is an espresso machine and coffee maker. This machine gives you plenty of options with up to five different cup sizes as well as the ability to make coffee, crema, espresso, lattes, or even cappuccinos with only a couple of seconds of effort.
This variation of Nespresso doesn't have the popular built-in milk frother, but other models do. Spend a few minutes and find the machine with the best features for the palette of the person you are buying the espresso maker for.
Coffee making sure has come a long way from the days of being brewed on wood fire stove-tops!
Savings Tip: Get Bed Bath and Beyond Mall promo codes for the best deal.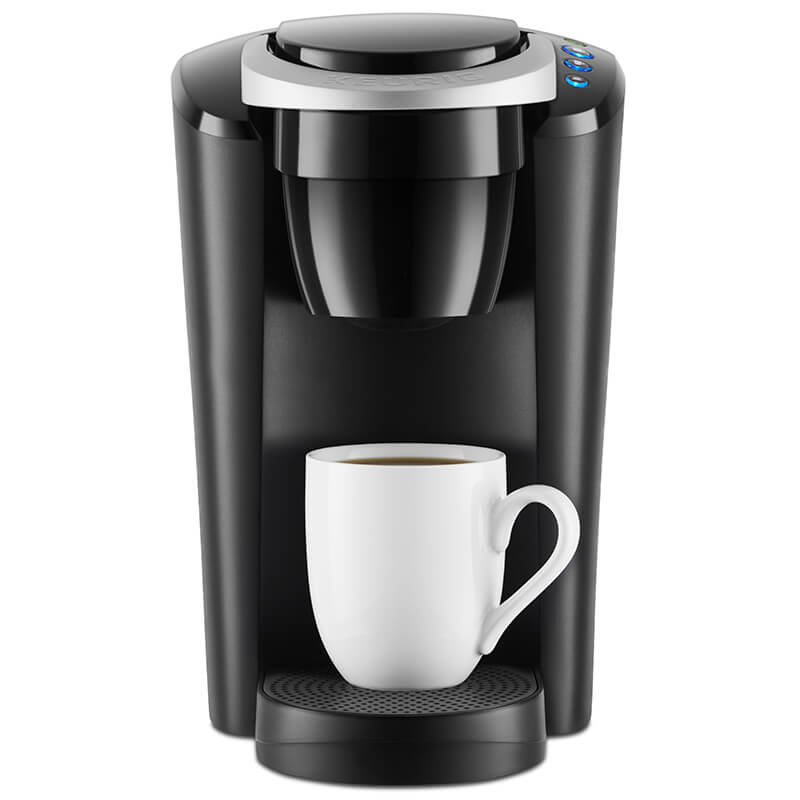 Now, if the person in question would rather have a simple cup of joe instead of a fancy cappuccino, this is perhaps the better coffee maker option. Having a K-compact Brewer on your countertop makes a morning coffee incredibly fast and straightforward (a real blessing if you are not a morning person and hate messing with the classic drip coffee maker).
When it comes to the overall popularity of gadgets in the United States, the Keurig brand coffee makers have to be near the top. There is a reason for this popularity; the simplicity makes them one of the best gifts for coffee drinkers who don't want to have to prepare a pot of coffee first thing in the morning.
Savings Tip: Find Walmart promo codes for the best deal.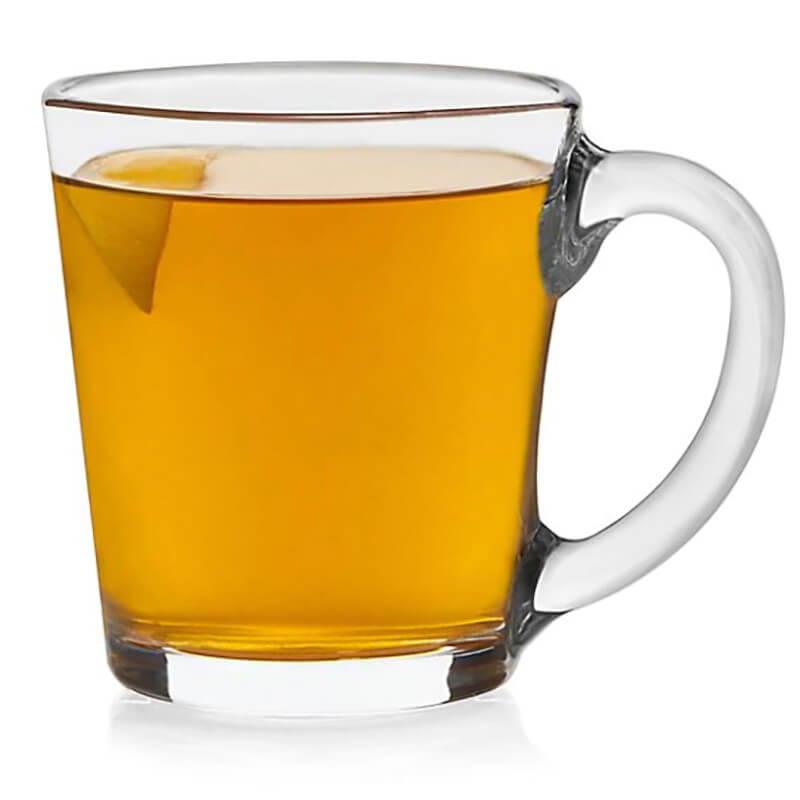 While everyone has a favorite coffee mug, not everyone has a selection of latte mugs at home. These are simple glass mugs with comfortable handles that allow you to drink your at-home lattes the way they were meant to be enjoyed. These glasses are dishwasher safe and come in a set of twelve.
Additionally, Bormioli Rocco Oslo Espresso Cups are an excellent buy for the exact same reasons. Make sure the coffee lover in your life has the correct glassware no matter which caffeinated beverage they choose to enjoy.
Savings Tip: Get Bed Bath and Beyond promo codes for the best deal.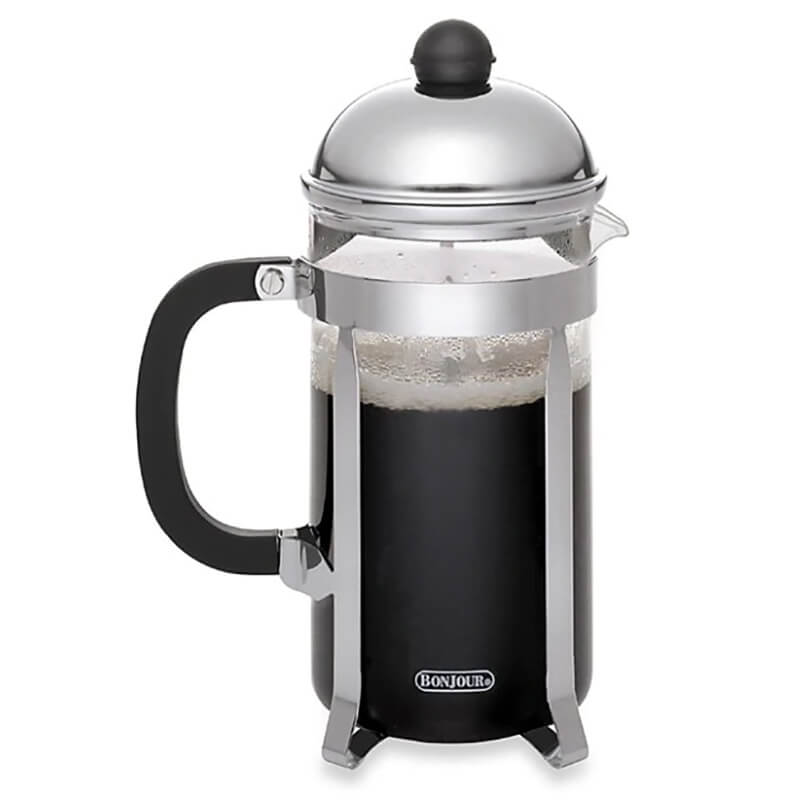 Owning a French press is a must-have for many coffee drinkers and an unknown for others. Find out which you are dealing with, and maybe you can introduce them to something new, or perhaps give them an upgrade or replacement.
The Bonjour Monet French Press coffee maker is excellent because it operates and gets results just like a traditional French Press; it retains oils from the coffee grounds the right way, which is said to create a richer tasting cup. At the same time, this is a modern piece of equipment that is dishwasher safe and easy to clean.
Savings Tip: Find Bed Bath and Beyond promo codes for the best deal.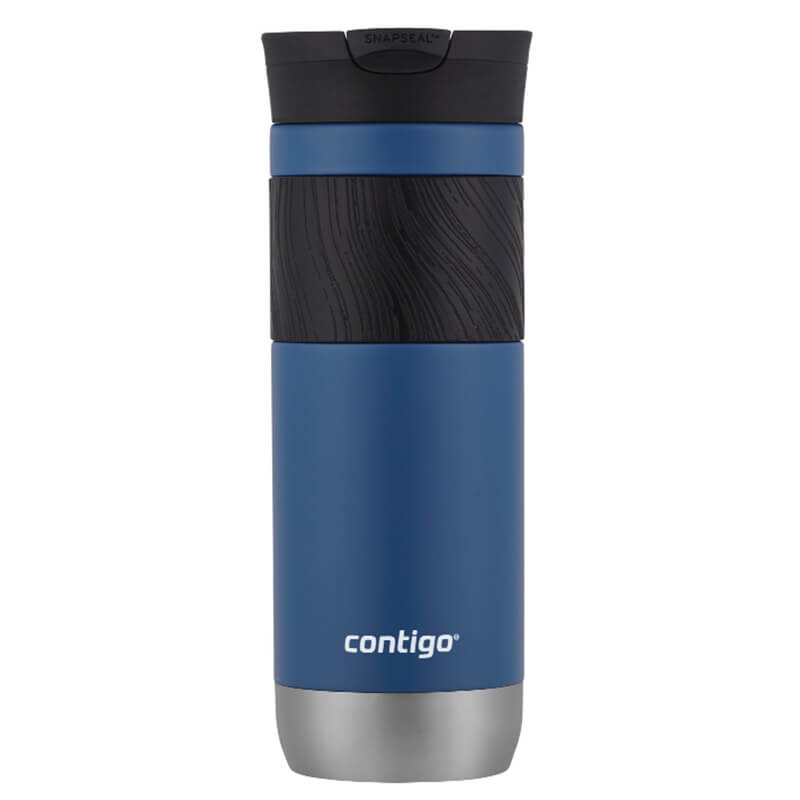 A trusty leak-proof lid and a 7-hour heat-retaining time make the Contigo Travel Mug a must-have for those without any good on-the-go options. This is a stainless steel, insulated travel mug that provides great temperature control in an easy to handle tumbler cup.
While this mug doesn't have many bells and whistles that make it stand out from the many travel mug options out there, it is incredibly reliable. The mug comes with a limited lifetime warranty -so in many ways, you are getting a great companion to last you for years to come. These guarantees provide a level of reliability other travel mug options can't compete with.
Savings Tip: Find Walmart coupon codes for the best deal.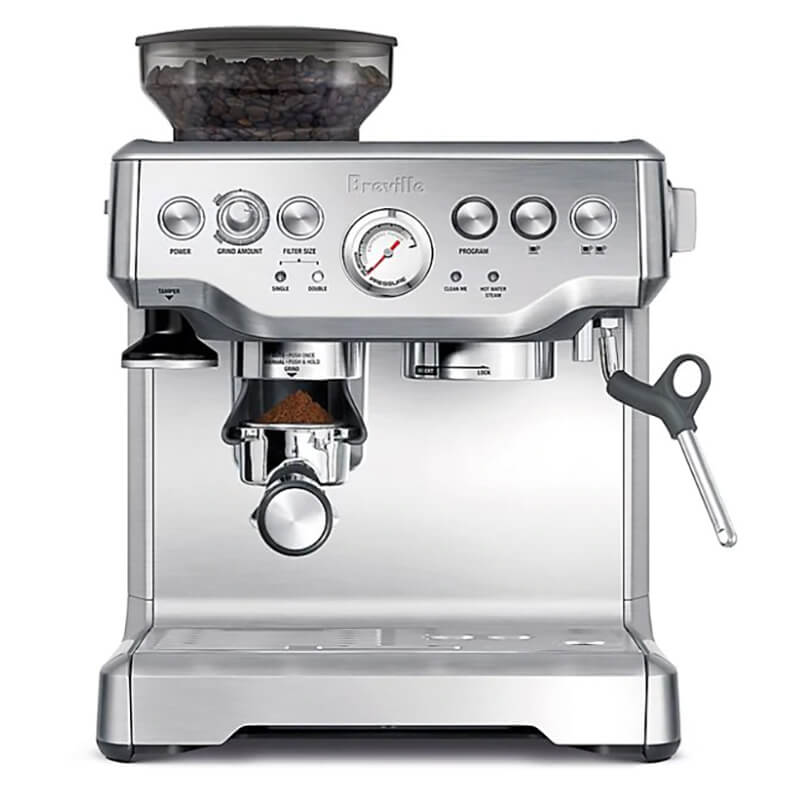 The Breville Barista Express Espresso Machine was designed from the ground up to make the best coffee and is easily considered amongst the best coffee makers for consumer purchase. This amazing design allows you to grind fresh beans (in the best burr grinder) to espresso-in-preparation in under a minute and is packed full of features like dose control technology that allows for perfect brew strength.
When you want to buy a genuinely deluxe espresso machine, the Barista Express series is definitely worth your consideration.
Savings Tip: Get Bad Bath and Beyond coupons for the best deal.
A Guide to Gifts for Coffee Lovers
If you are looking instead for custom coffee-related items like a coffee scoop or coffee canister, then sites like Etsy or Amazon will provide you the best places to compile a list of options. Etsy will give you more creative and custom designs, while Amazon will tend to give you better prices.
Starbucks isn't a bad option for trying out new flavors of beans. Many of their rotating selections are quite good. Starbucks Arabica is worth a try.
Get Gifts for Coffee Lovers Today!
Now you have everything you need to find the perfect gift for the coffee aficionado in your life! There are gift ideas for coffee enthusiasts of all types here, and with a little imagination, these ideas may lead you to something even more perfect.