Finding the best gifts for the car enthusiast in your life is not always that easy. The quality and value of items can vary greatly, and you are never always sure just what is going to make a great gift and what is merely mediocre.
We've curated some suggestions for the folks in your life who love cars or just simply drive cars. Some of these gifts are practical and some are a necessity for the car lover in your life.
The Best Gift Ideas for Car Lovers for 2023 
The following can make the perfect gift for the right auto enthusiast.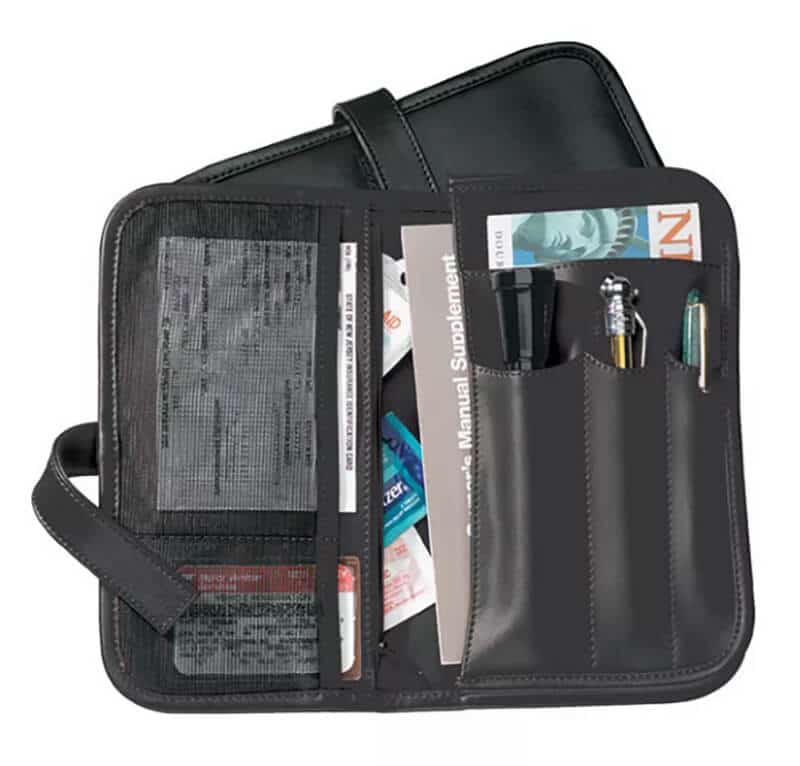 Some of the best car gifts are the simplest. A Royce Leather Car Organizer is just such a gift, and while it may seem very simple, it can have a significant impact on the way one keeps items and paperwork within their vehicle organized. Like a good keychain, a car organizer keeps all of your essential items in a single clean and easy to access 'hub' that allows you to get away from mess and clutter.
Gifting a Royce Leather Car Organizer is also an excellent way to help someone show off their style. It is a straightforward way to add class to the vehicle interior with minimal effort.
Savings Tip: Check out Kohl's promo codes for the best deal.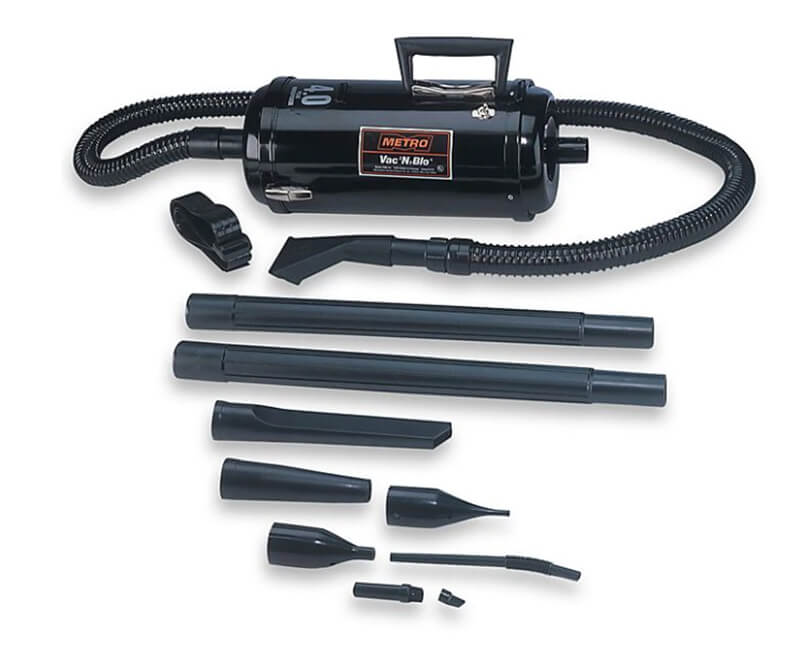 If the car lover in your life is always struggling to keep the car clean, get them an upgrade with this great vacuum option from MetroVac.
You need to stay on top of car care, and not everyone wants to wait until the next car wash to keep a clean interior. A high-quality car vacuum can help a new car stay feeling new longer and keep all vehicles feeling fresher and cleaner, making for much more enjoyable drives. This MetroVac option is heavy-duty, lightweight, and can be used for several other cleaning purposes around the house as well.
Savings Tip: Get Bed Bath and Beyond promo codes for the best deal.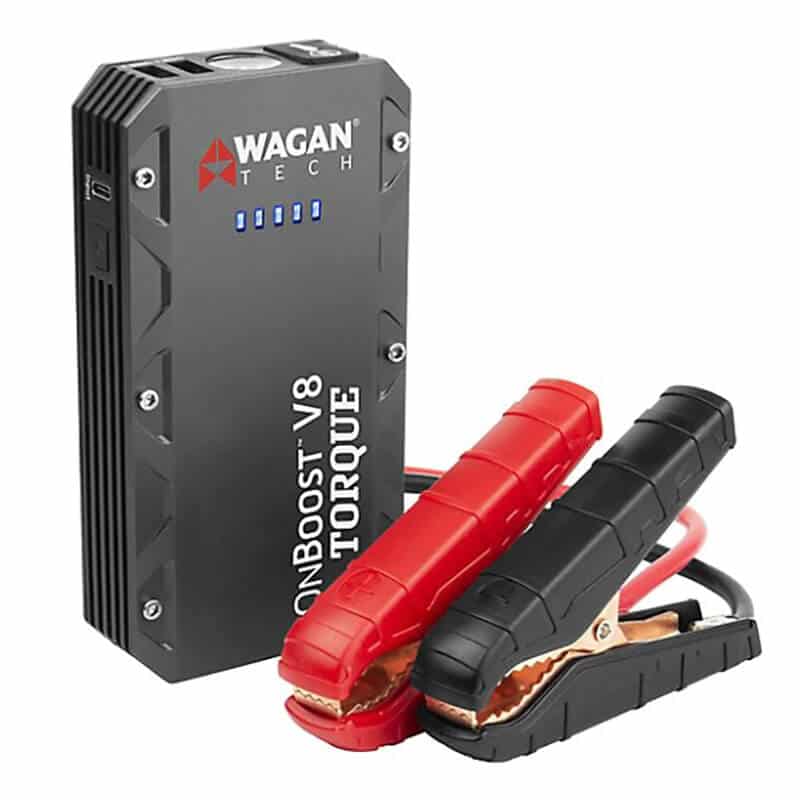 This is one of the coolest car accessories to come out of our modern age and is perfect for road trips or as part of a general car safety kit. This Wagan Tech device is a portable, rechargeable car jumper that ensures you will never be stuck with a dead car battery again.
Even if someone isn't much of a gearhead, this still makes a great, practical holiday gift. The portable charger also has 2 USB ports, which allow you to use it to charge your electronics as well, so this device ensures both your vehicle and your devices stay charged no matter where you go.
Savings Tip: Find Bed Bath and Beyond promo codes for the best deal.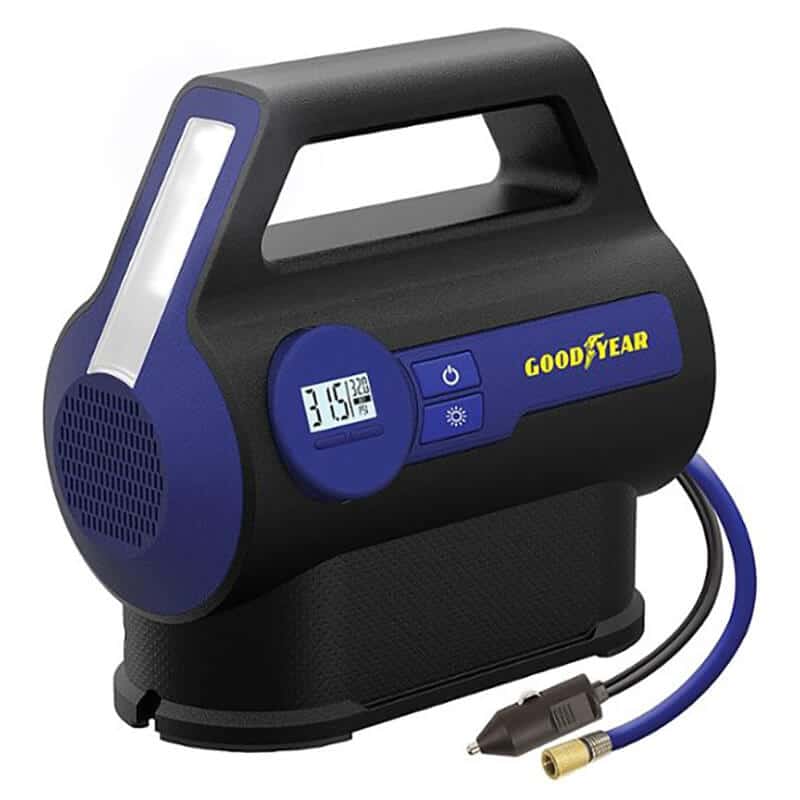 Sticking with our portable theme, Goodyear's tire inflator is a portable air compressor and LED light with a digital pressure display. You set your desired pressure, and you can quickly inflate tires or balls or whatever you need to be inflated with only the push of a button. The very long 12.5′ cord is long enough to reach all four tires while plugged directly into the vehicle's 12V power outlet.
The device is easy to store and keep safe and is another very practical gift that doesn't necessarily need to go to a car lover.
Savings Tip: Get Best Buy promo codes for the best deal.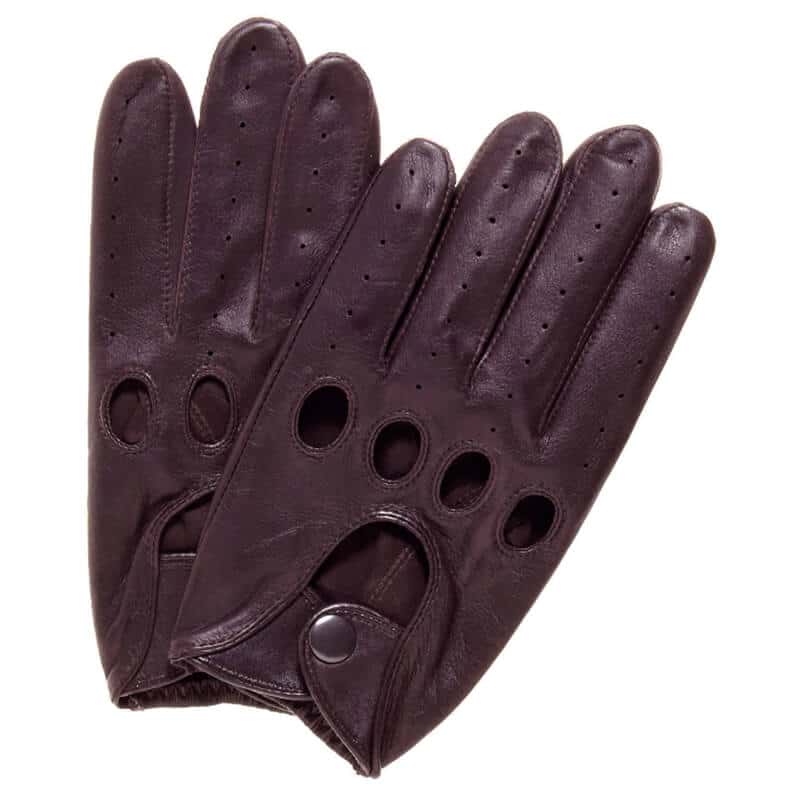 Driving is an art form, and you need to make sure they have all the right tools. When you are looking for unique gifts to satisfy a loved one who's serious about driving, then a pair of classic driving gloves for their glove box may be just the thing. These gloves from Pratt and Hart are made from high-quality, soft, supple leather and snap at the wrist -giving a classic look.
While there are variations made with modern materials and in modern designs, there is something so much cooler about pulling the classic leather gloves as you rev your engine. For lack of a better description, we can say this is definitely the pair of gloves James Bond would buy today.
Savings Tip: Find Walmart promo codes for the best deal.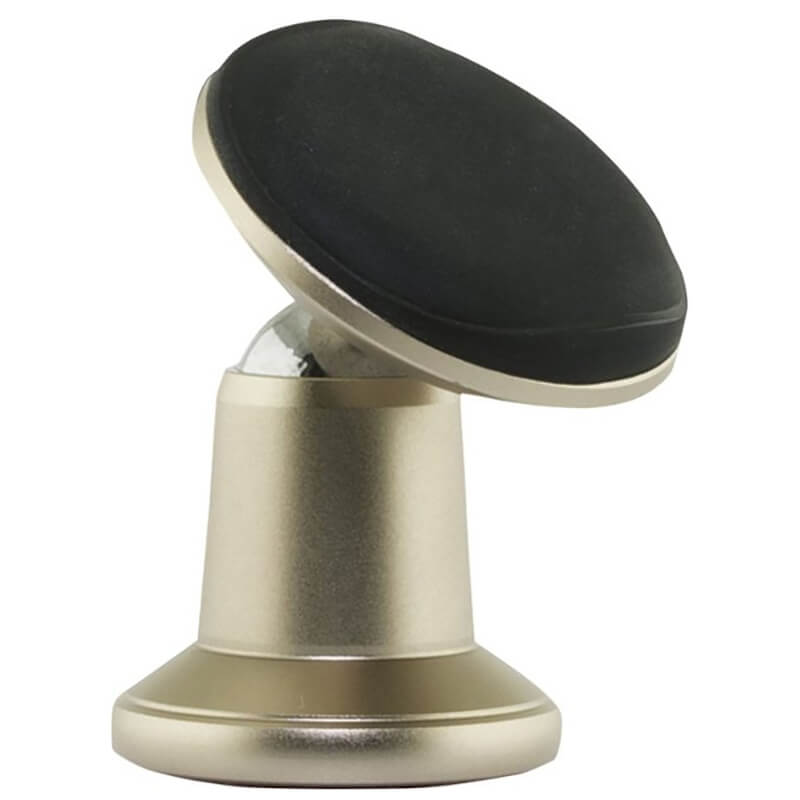 This device from iSimple checks all the boxes you want from your gadgets and is incredibly versatile. This car mount operates as a car charger, has USB-C and micro-USB connectors, and functions with a well-crafted swivel mount for your cell phone (Android or Apple iPhone) – making it a useful central hub for all of the electronics in the vehicle.
Any good gift guide for car accessories will include a car mount like this, and in our opinion, the iSimple device is amongst the very best in terms of reliability and functionality.
Savings Tip: Find the best Best Buy coupon codes for great savings.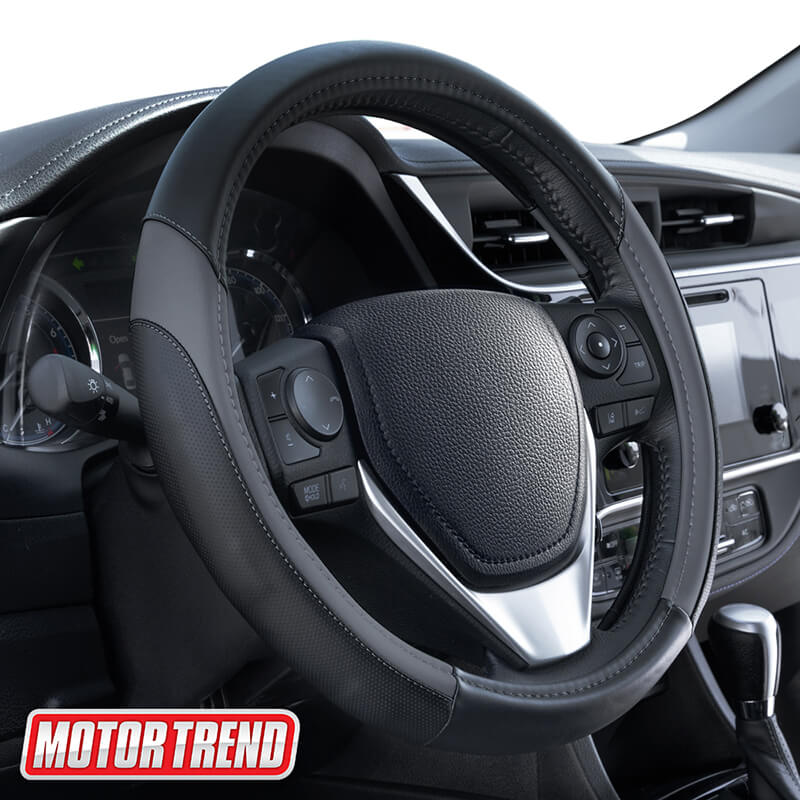 No car part is touched more often than the steering wheel, and all true car guys will know the value of a high-quality cover for this piece of the vehicle.
Made by the well-respected Motor Trend brand, this cover is constructed of microfiber leather-like material that absorbs pressure and provides a sure grip. It's designed to fit snugly over steering wheels sized 14.5" to 15.5" in diameter.
Savings Tip: Get Walmart coupons for the best deal.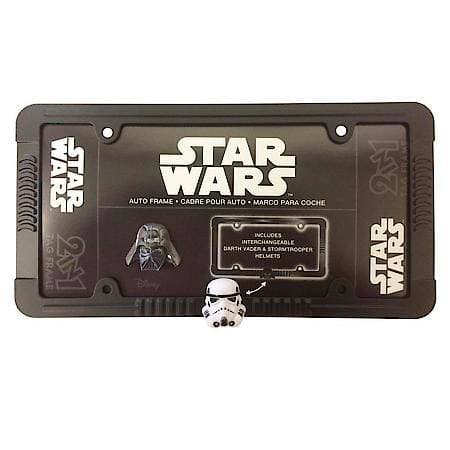 This officially licensed Star Wars 2-in-1 license plate frame will make a great addition to any vehicle. The frame is constructed from heavy chrome in a black matte finish with 3D interchangeable character attachments. The frame contains pre-drilled bolt slots that make it easy to install.
Savings Tip: Get the best Advance Auto Parts coupons for great savings.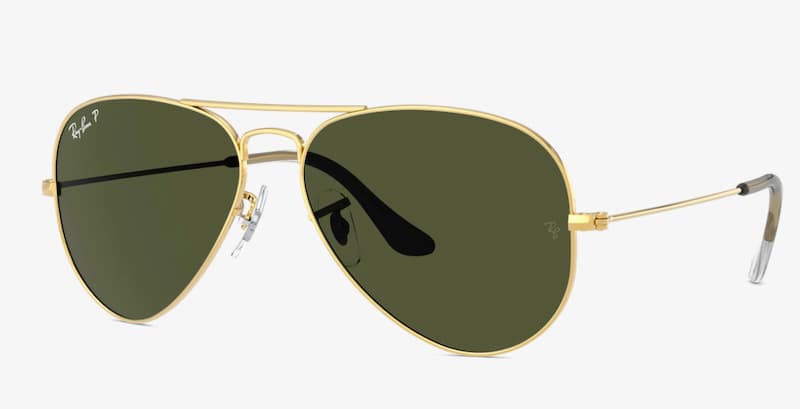 Ray-Ban is the brand of sunglasses preferred by true individuals worldwide. This may be the best gift for car lovers because not only are you protecting their eyes but you are gifting them with style. Setting the standard for excellence, Ray-Ban consistently combines great styling with exceptional quality, performance, and comfort.
Savings Tip: Find the best Sunglass promo codes for great savings.
A Quick Tip for Buying Gifts for Car Lovers
"Cars" is a very big topic, and exploring it further can bring forth a whole wealth of decent gift ideas.
If the person you are buying for prefers a good classic car, then maybe a stainless steel replica will do nicely. But what make and model should it be?
The topic is so big that it needs insight into the recipient's unique type of car interests for you to be able to get the perfect gift. Once you can find some specifics, you can begin to narrow down your options and find the items that are really special.
Simply searching on places like Amazon with general keywords might not get you anything better than a Ferrari T-Shirt. You should try and refine your search down to the specific tools and brands you know the person you are buying for may need.
For example, instead of searching "Car Gifts Holiday", try instead to narrow it down to specifics like "Mustang Speedometer" and you can end up with results like the Ford Mustang Decanter And Glass Set or the Vintage Cars Speedometer Watch, which both could make great gifts.
Of course, in your search, switch out Mustang for Volkswagen, Ford, BMW, or whatever car or truck manufacturers the person you are buying for loves most.
Get Gifts for Car Lovers Today!
Whether they want a vintage car or a race car, or perhaps a bit of both there is something on this list that will bring them a bit of joy. While a car will always be the perfect gift for a car lover, the items on this list are a great place to start in the meantime.