New books make great gifts, and everyone loves to have something new to put between the bookends. However, it can be hard to find a good book or gift for those with unique needs.
This article will cover the best gift items for book lovers that you can purchase today. We will also give you a quick guide to help you find the best holiday gifts as well as everyday book gifting options.
The Best Gift Ideas for Book Lovers for 2023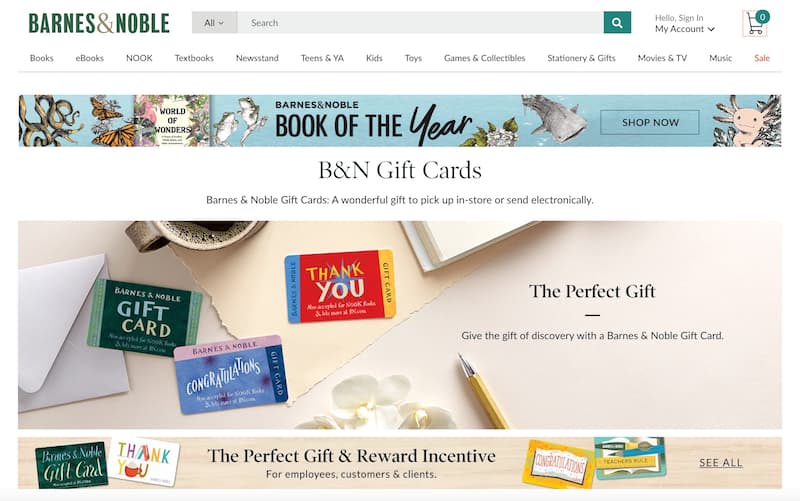 The truly perfect gift for the book worm in your life. Giving a gift card to a bookstore like Barnes & Noble is like giving money to a kid in candy shop. There is so much to see, touch, smell and inspire those who truly appreciate books. Make it extra special and throw in a Barnes & Noble Membership too!
Savings Tip: Find Barnes & Noble coupons for the best deal.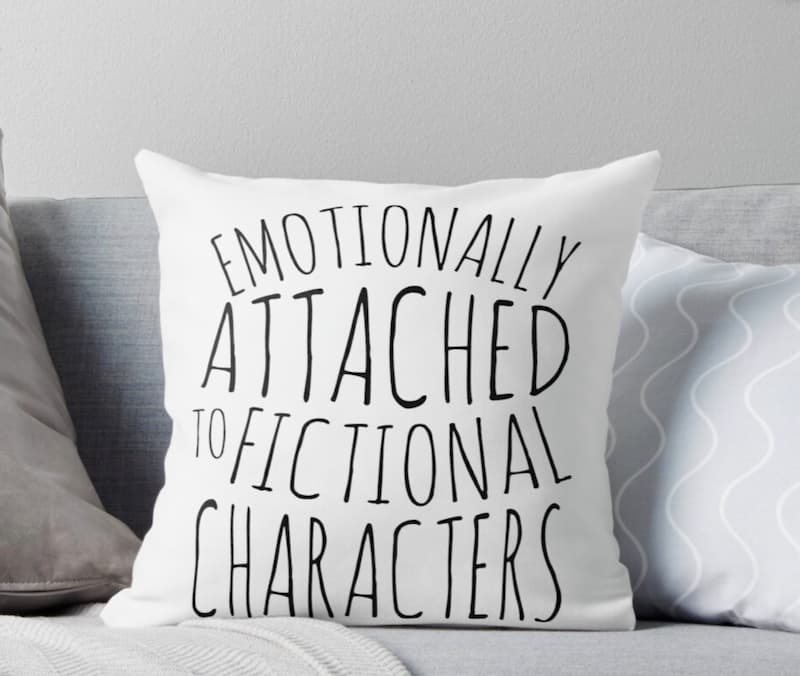 This adorable pillow speaks volumes. Any reader can relate to this message and what better way to enjoy a book than to cozy up with a comfy pillow. Vibrant double-sided print will update any room. This pillow is soft and durable, 100% spun polyester cover with an optional polyester fill/insert.
Savings Tip: Find Redbubble coupon codes for the best deal.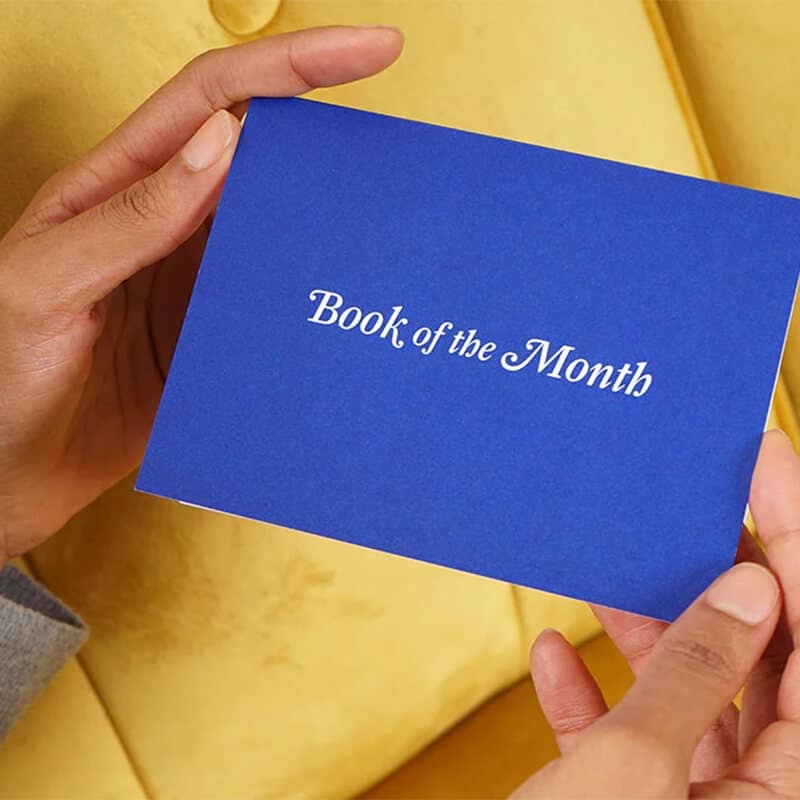 The easiest way to avoid buying the wrong book? Get them a bunch of books. With a Book of the Month subscription, your giftee will get to choose from 5 new books every month, with the options coming in at 3, 6, or 12-month packages. With a membership, you can select or skip a book each month, and you are only charged for the months you get a book.
This is a bit like getting someone a seat in a book club and a library card at the same time. There are many books, and the website has a series of comments and notes from other readers that can enhance one's reading experience, and it gives you a place to discuss the book further.
Savings Tip: Check out Book of the Month promo codes for the best deal.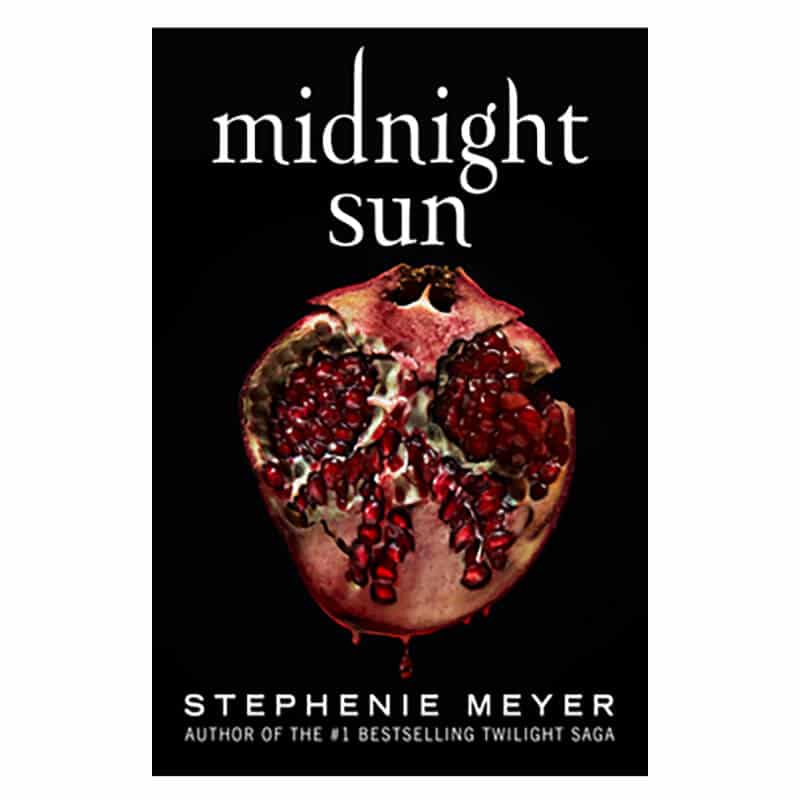 Midnight Sun by Stephenie Meyer is a return to the Twilight Universe by the original author and is a retelling of the original story from the side of the Vampire (Edward).
If you have a young reader in your life, they may get a kick out of this new book from a YA Novel superstar author; at the same time, this is a story that many adult readers are familiar with and may appreciate seeing a new side of. Either way, Midnight Sun makes for an interesting gift option.
Savings Tip: Get Books-A-Million promo codes for the best deal.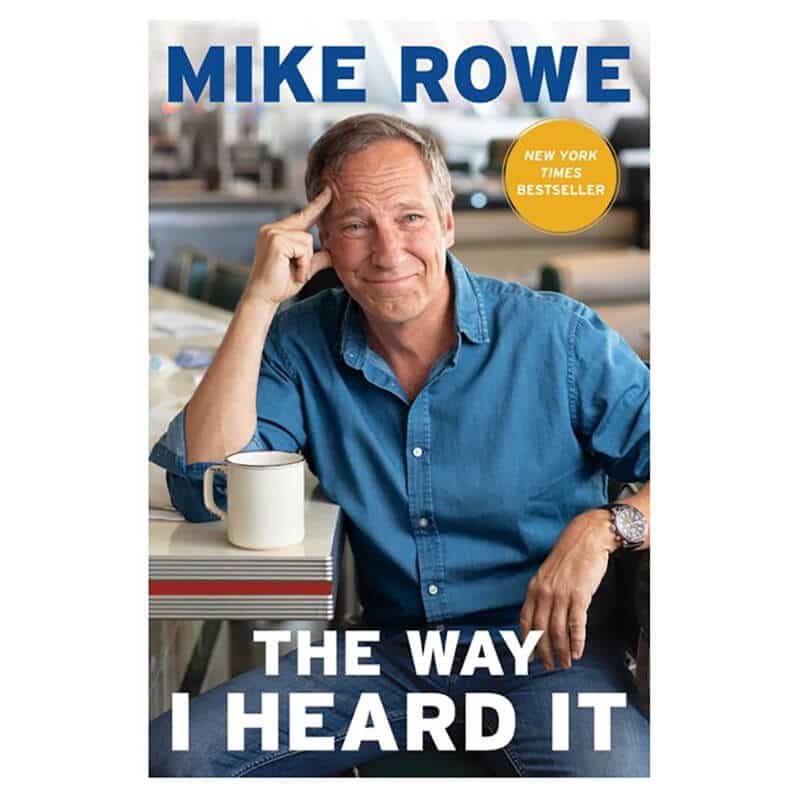 The Way I Heard it is a new book from the famous everyman, Mike Rowe. The book contains thirty-five "mysteries", "about someone you know, filled with facts that you don't."
If you have seen Mike on any of his TV shows or guest appearances, you know exactly the kind of wit, humor, and true-to-life high-quality and heartfelt stories this book has inside.
Savings Tip: Find Walmart promo codes for the best deal.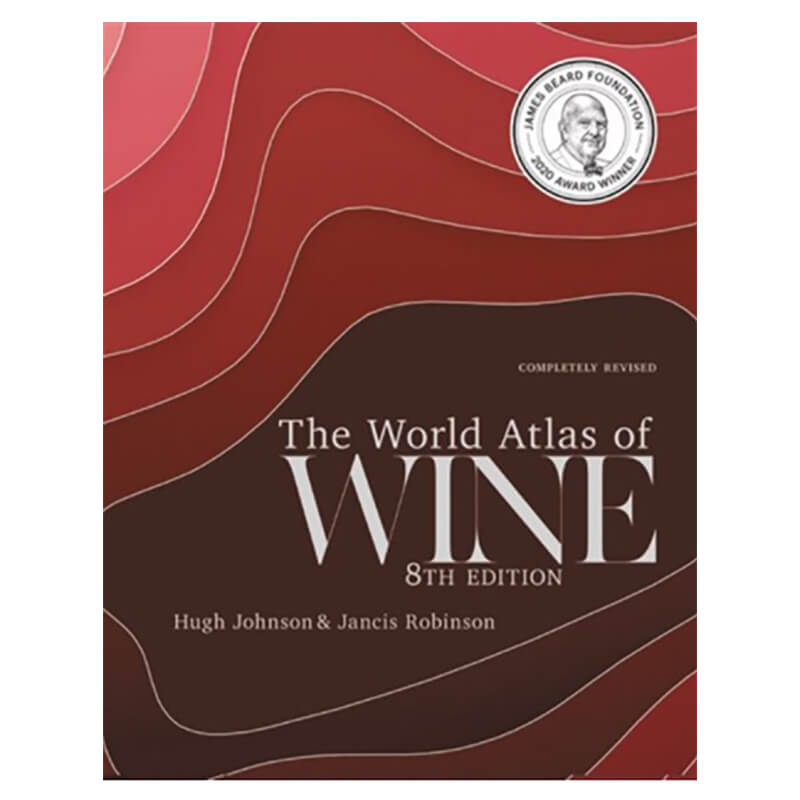 When you want gifts for wine lovers, you can hardly do better than The World Atlas of Wine by Hugh Johnson and Jancis Robinson (though I'm sure wine would also do nicely).
Considered since the '70s to be the essential English language wine reference work, this is the 8th edition of The World Atlas of Wine will enlighten readers to all the essentials and exciting nuances of the wine world. This version has been updated for reading in 2020 and beyond.
Savings Tip: Get Indigo Books & Music promo codes for the best deal.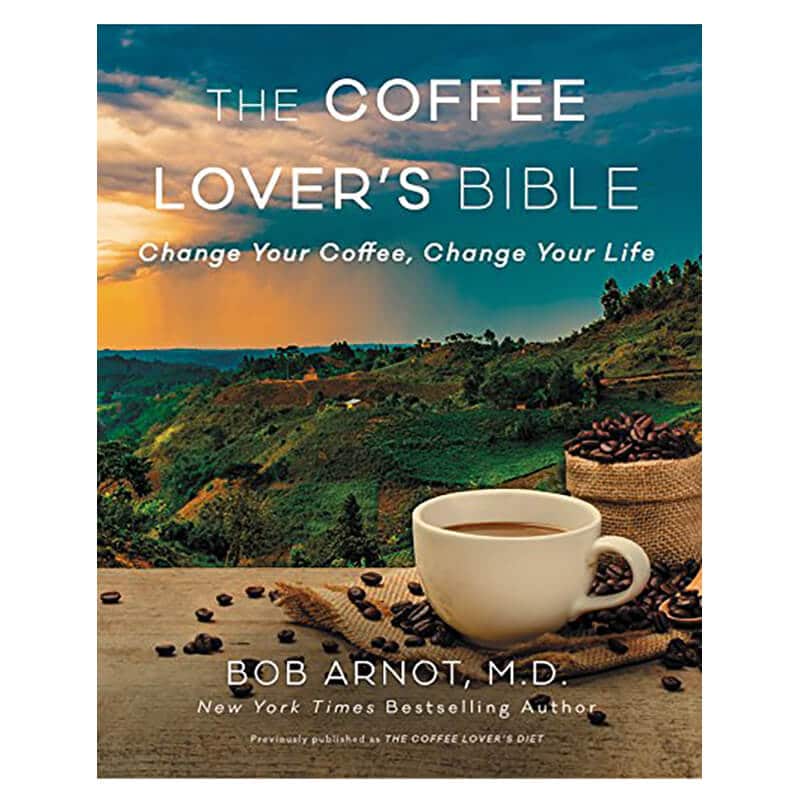 Moving from wine to gifts for coffee lovers, The Coffee Lover's Bible is the perfect coffee table companion. Written by Dr. Bob Arnot, the "bible" delves into the health benefits of coffee as well as how to source the very best beans for your grinder. There is even a full diet plan.
When you want something more than a coffee mug to the coffee lover in your life, strongly consider The Coffee Lover's Bible.
Savings Tip: Get Book Outlet promo codes for the best deal.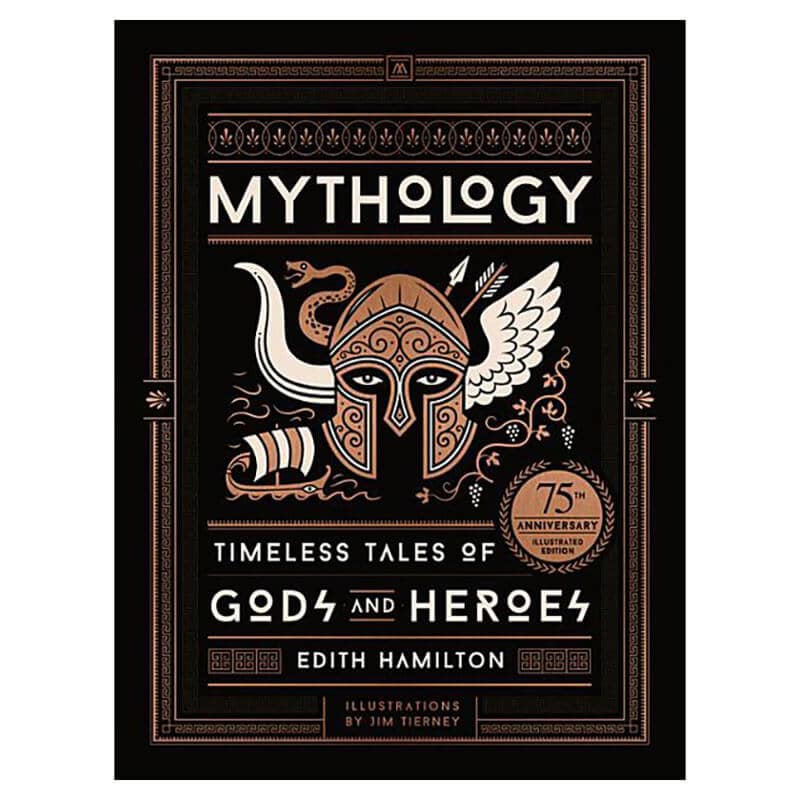 The 75th-anniversary hardcover and illustrated edition of Mythology: Timeless Tales of Gods and Heroes makes for a fantastic introduction to the world of western mythology from Odin to Zeus. This illustrated edition brings Greek, Roman, and Norse mythology to colorful life and is an essential read for enjoyers of the classics of all ages.
This beautiful book makes for a great coffee table piece and can still be read through cover to cover.
Savings Tip: Find Walmart coupon codes for the best deal.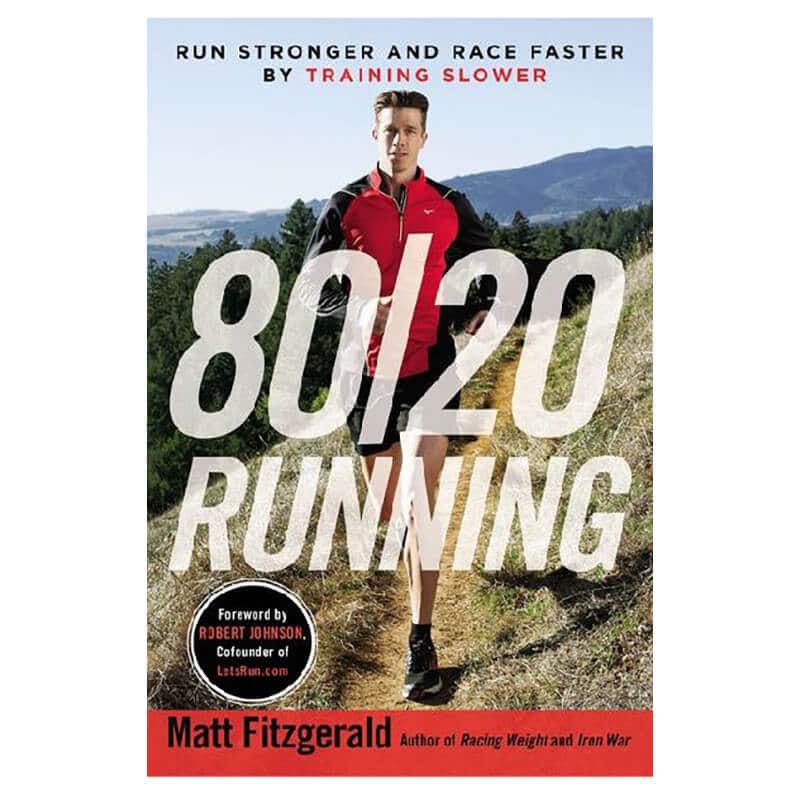 Now, what about gifts for runners? Well, if the runner in your life enjoys reading when they are not out clocking miles, then 80/20 Running might be the perfect gift. This book by author Matt Fitgerald delves into a training regime embraced by elite runners around the world.
This book is great for those getting ready for or currently thinking about training for a marathon as it is centered around this form of competitive running mindset – though the methods can be used by anyone wanting to improve.
Savings Tip: Get Book Outlet coupons for the best deal.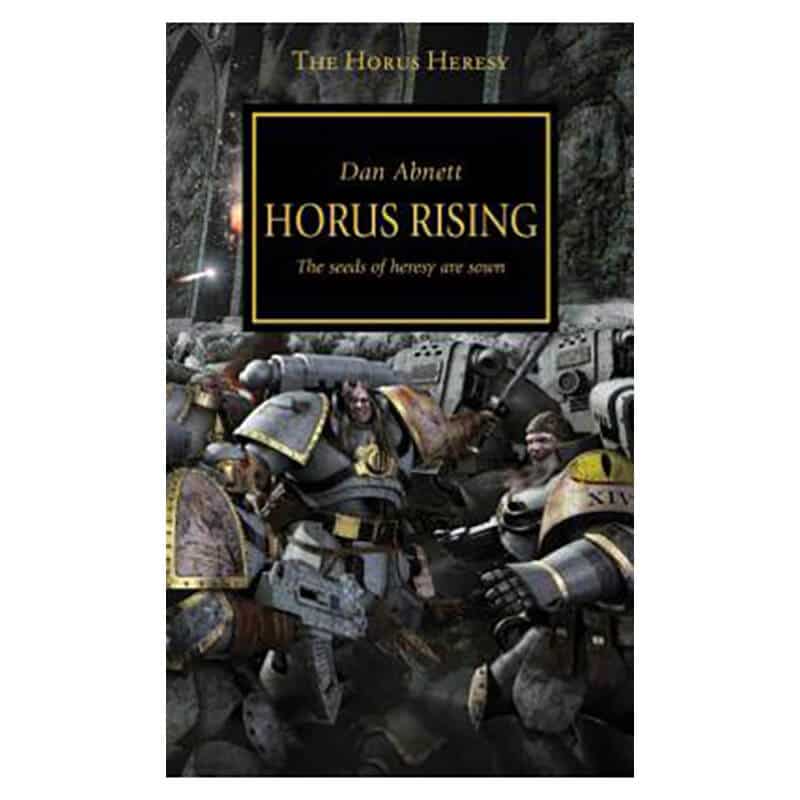 Gifts for college students can be difficult, but sci-fi audiobooks are a pretty easy bet for many guys. Horus Rising, Volume 1 introduces the bestseller laden Horus Heresy series set in the Warhammer 40,000 Universe.
This series of books has been worked on by multiple authors for multiple years and contains something like sixty books. This universe is a near-limitless source of entertainment for those who fall in love with the setting.
Savings Tip: Check out Books-A-Million promo codes for the best deal.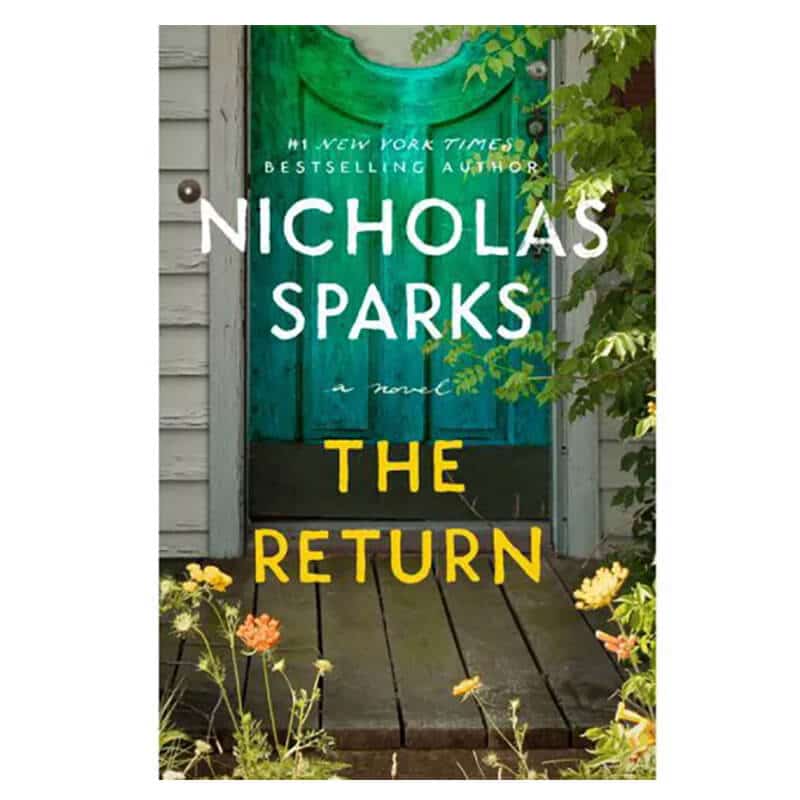 Romance superstar Nicholas Sparks is back again with the aptly named The Return. This time the novel centers around a Navy doctor and two women with important secrets that can't stay hidden.
This is another quality novel by the much-beloved Mr. Sparks of The Notebook fame and is a safe buy for anyone who has been a fan of his past works.
Savings Tip: Get Target promo codes for the best deal.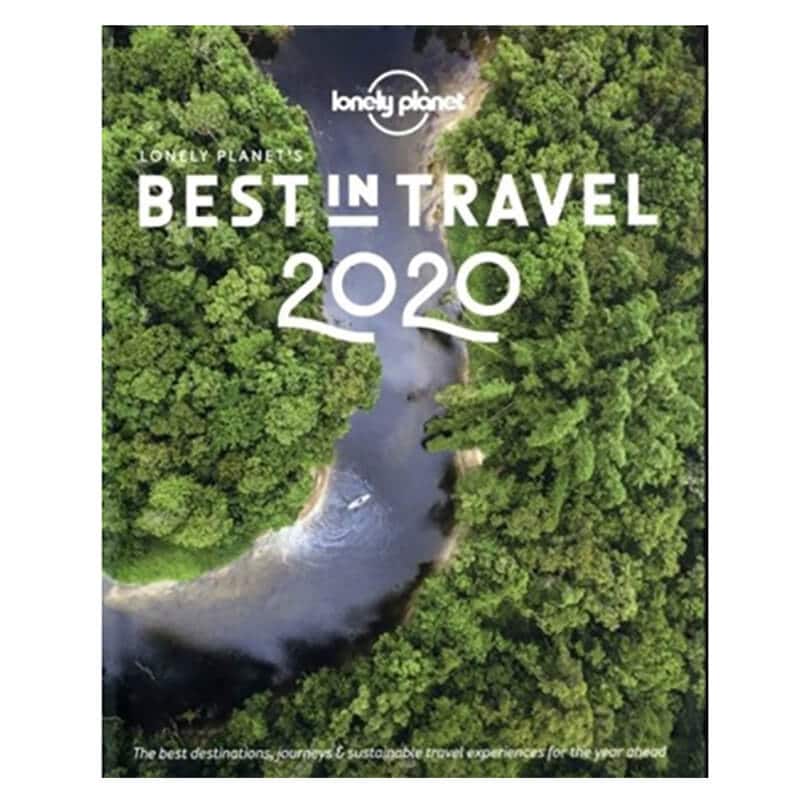 A classic amongst gifts for travelers, Lonely Planet's works are always amongst the very best companions when on the road or overseas. This is a combination of the best of Lonely Planet's 2020 works with bits from the editors and authors added in.
This is "a year's worth of inspiration" and is perhaps a good alternative for those with the travel bug who have been stifled due to the pandemic.
Savings Tip: Find Indigo Books & Music promo codes for the best deal.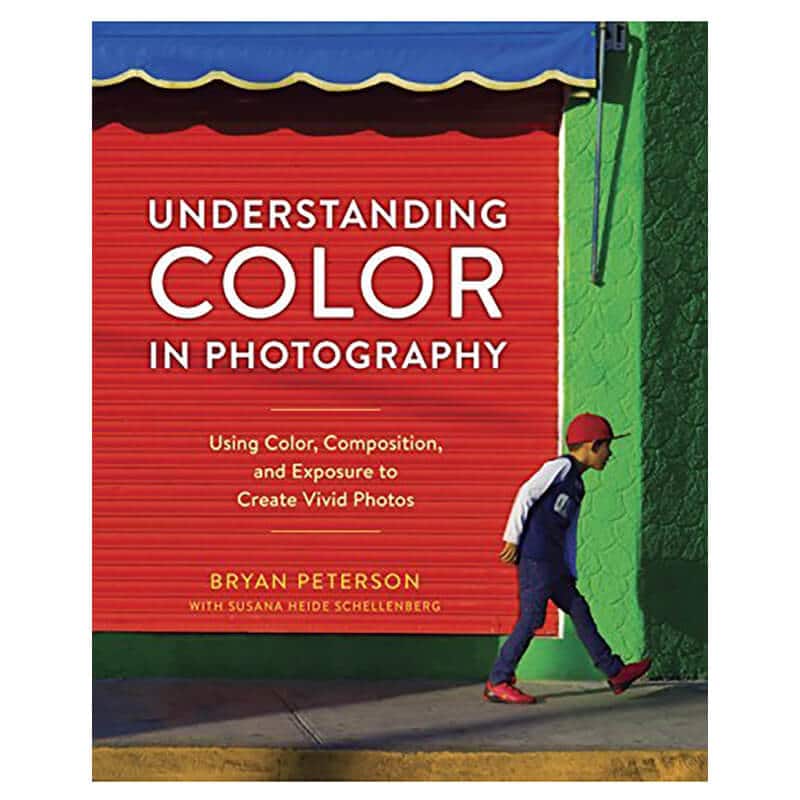 Gifts for photographers can be difficult if you aren't looking to spend a few hundred dollars. Luckily, Understanding Color in Photography allows you to support this hobby without fear of getting the wrong gear or having to buy something prohibitively expensive.
This is a firsthand guide from a professional photographer on how to maximize the effect of color in your compositions and can help take a budding artist to the next level.
Savings Tip: Get Book Outlet promo codes for the best deal.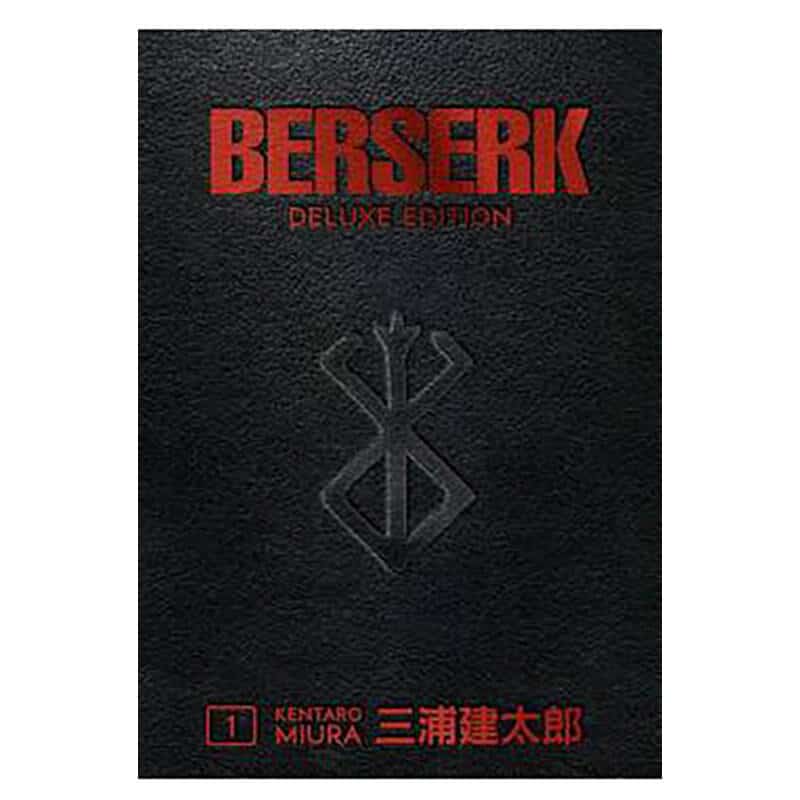 Berserk is Manga from the '80s that has inspired countless adaptations and spin-offs across a series of mediums. If someone in your life reads Japanese Manga or has been considering it, Berserk is an intense but memorable reading experience for adults.
Swords and demons in a relatively rare (for Manga) European inspired medieval setting, Berserk takes place over a series of quality volumes. The story is gripping, and the giant sword-wielding anti-hero centered in the tales has become a popular figure in pop-culture for a reason.
This version of the adult fantasy manga classic is presented in an oversized 7 x 10 deluxe hardcover edition and is beautiful to handle and display.
Savings Tip: Find Books a Million promo codes for the best deal.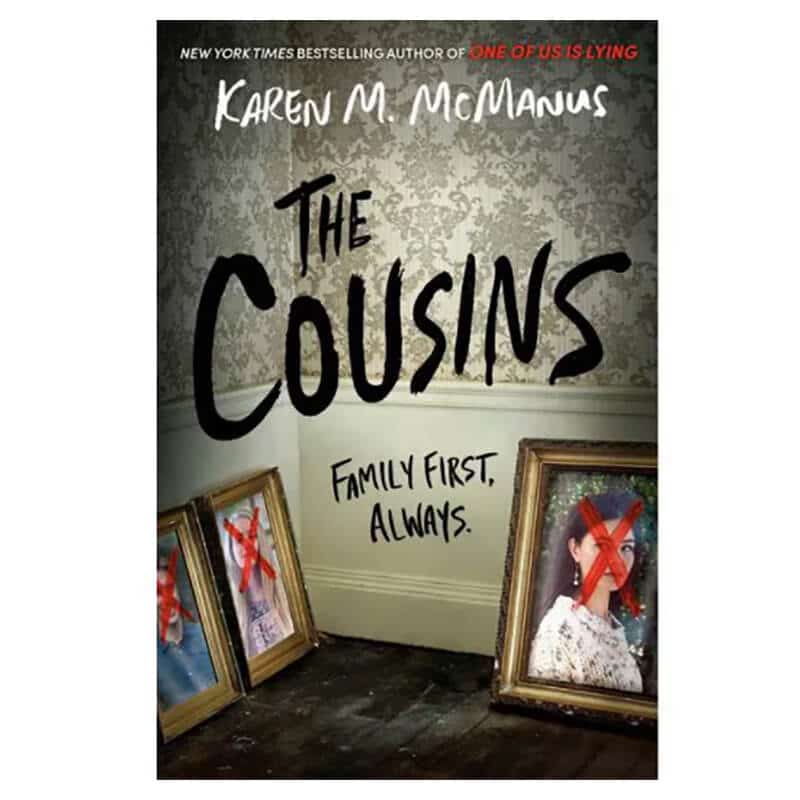 #1 New York Times bestselling Karen M McManus returns with a new juvenile fiction mystery: The Cousins. This novel is set on a secluded island where two cousins visit an estranged grandmother with some dark family secrets.
This is a great book for any young reader with a taste for mystery and family drama and provides an excellent transitional read for young readers advancing in sophistication.
Savings Tip: Get Target promo codes for the best deal.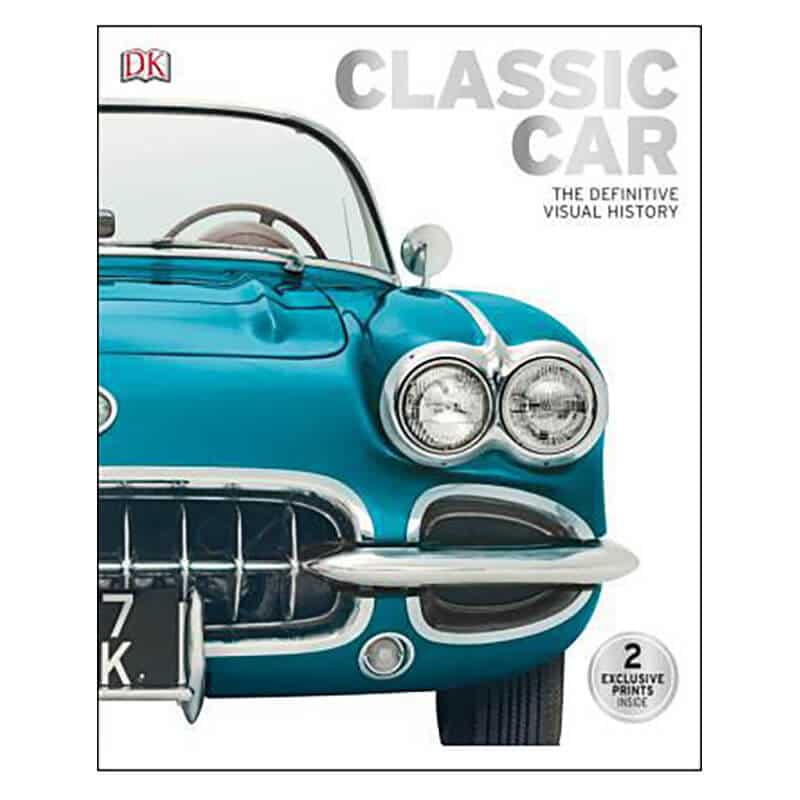 Great gifts for car lovers who enjoy books can be difficult, but a beautiful photo album of classic cars is one great solution.
Classic Car: The Definitive Visual History contains 250 iconic shots of classic cars from between 1940 and the 1980s, and is a gorgeous photo book of some of the most beautiful creations ever to ride the road.
Savings Tip: Find Books A Million coupon codes for the best deal.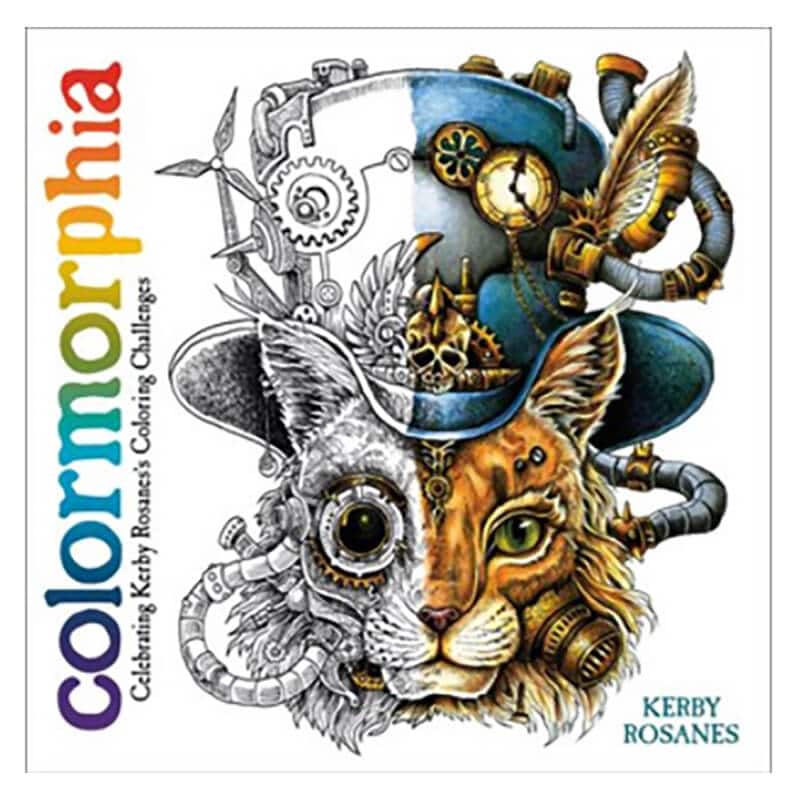 Book based gifts for artists aren't tricky, but we wanted to find something better than another coffee table book for this list. Colormorphia is a celebration of Kerby Rosanes' talent and art in general. It is a compilation of his work and a primer on a range of approaches colorists can play with when coloring for themselves.
The artist also adds his commentary on these coloring styles and why he believes they work as well as they do. Colormorphia is a rare combination of a true art book and lesson guide.
Savings Tip: Get Indigo Books & Music coupons for the best deal.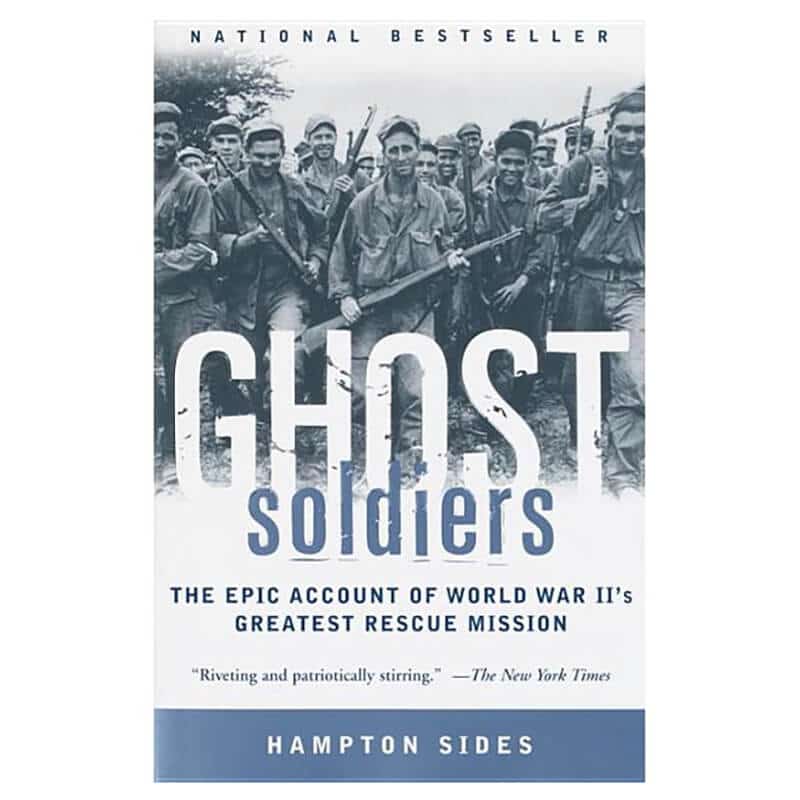 Ghost Soldiers: The Epic Account of World War II's Greatest Rescue Mission is a gripping and true account of a daring rescue mission deep in the jungles of the Philippines. The book follows the accounts of both the US commandos who undertook the mission during WWII as well as the POWs in the Japanese camp for whom the rescue took place.
This is a beautifully written book about a harrowing, brutal, and heroic event that will stick with you for decades. One of the best reads for history buffs, war enthusiasts, as well as those who wish to learn more about events like the Bataan Death March and hear the haunting tales from POWs during the war.
Savings Tip: Check out Walmart promo codes for the best deal.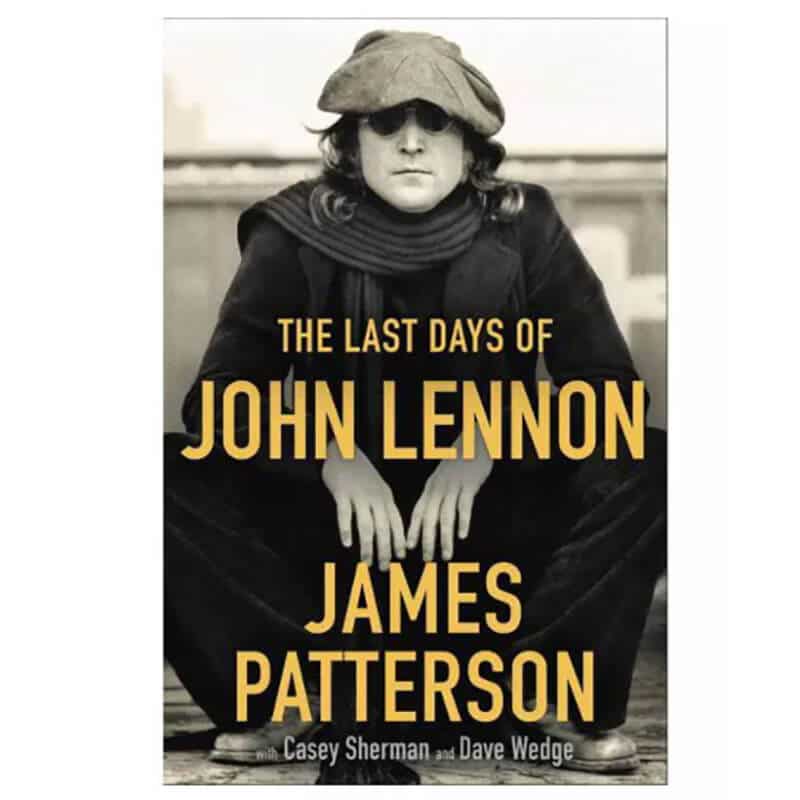 Another history offering, though a bit more contemporary, The Last Days of John Lennon recounts this rock god's life and career.
The book is a full and profound look into both John Lennon and the industry and culture of the era and offers a few new insights and a fresh take on the well-known life of one of music's most famous names. Those who enjoy James Patterson will be pleased to see his name on the cover as well.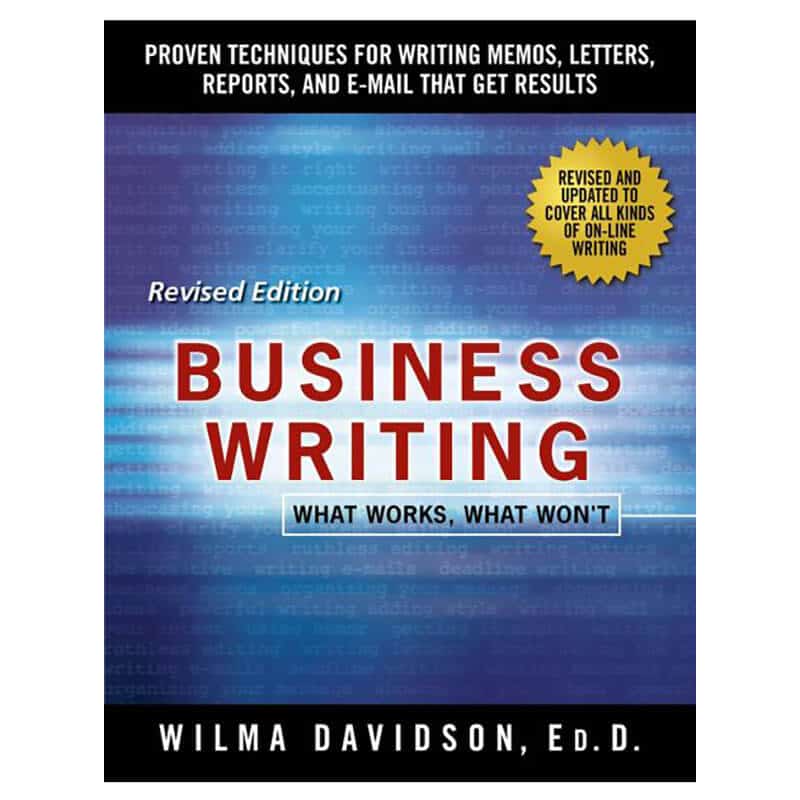 Looking for gifts for writers in the workplace, or those who need to do writing in the workplace?  This is your book. Business Writing offers anyone in the workplace a great way to break through writer's block and get those keys clicking.
Recommended and republished again and again since 1994, Business Writing is the quintessential guide to writing essential workplace emails, reports, selling copy, and more. Each section has fun and illustrated examples of how and why certain writing forms work better than others in each situation. 
Savings Tip: Find Book Outlet promo codes for the best deal.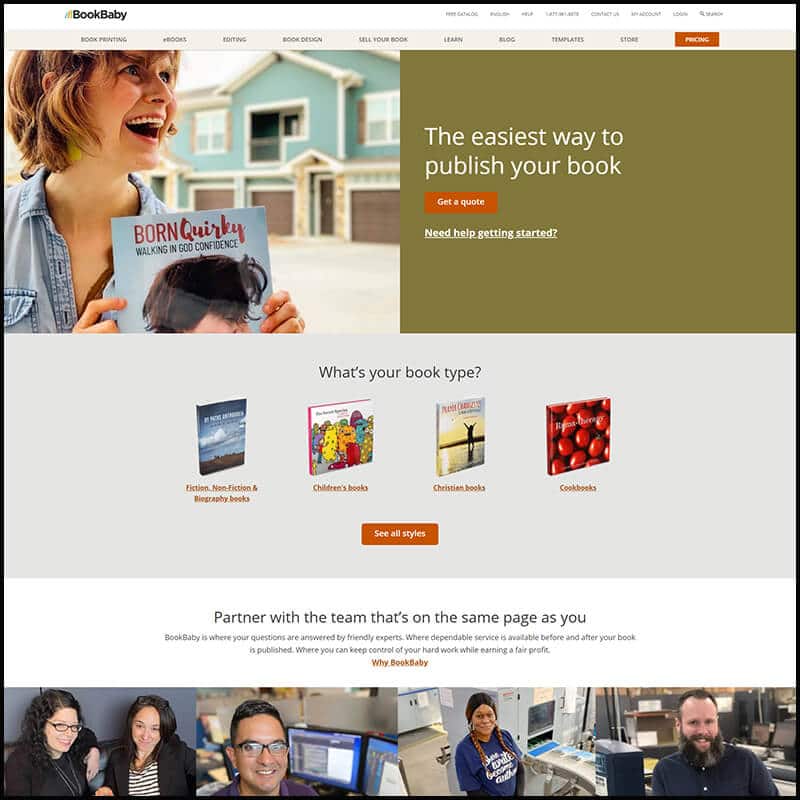 Wanting to publish a book yourself? Maybe somebody you know? A Book Baby Plan can make that happen. Book Baby helps you get editors, graphic designers, and more to help your book get ready for the big time. Book Baby will also help you to get your book up and for sale on sites like Amazon!
This is by far the easiest way to go about getting you or a loved one finally published the right way.
Savings Tip: Get BookBaby promo codes for the best deal.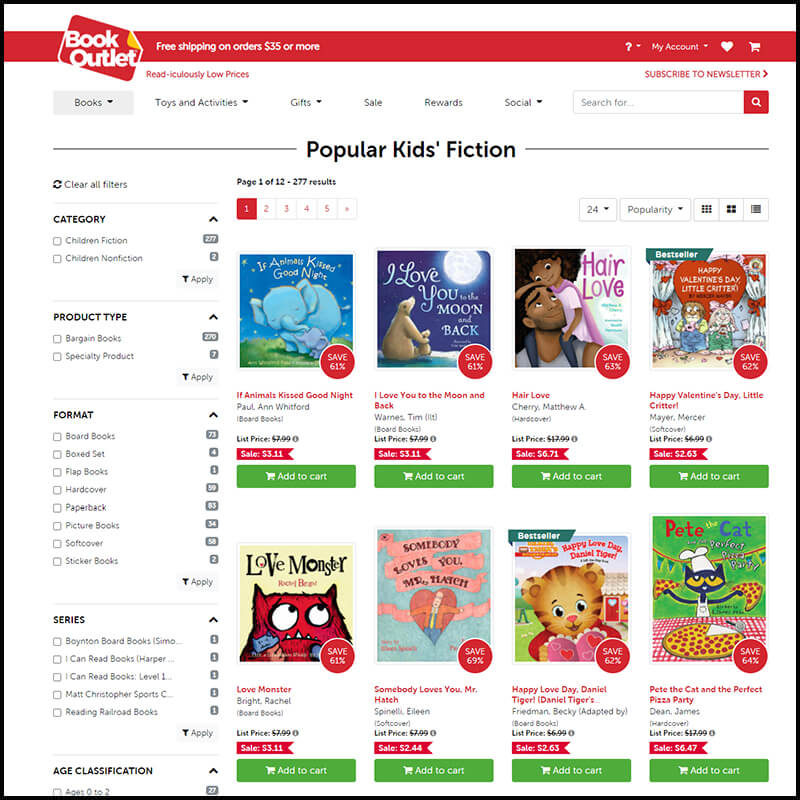 When it comes to kids' books, sometimes getting multiple is the best solution rather than trying to find one they may not enjoy. Luckily, Book Outlet lets you get a bunch of youth books at very low prices. This is a minimum risk way to introduce a lot of topics to a young reader.
Book Outlet has a large selection of high-quality books and regular discount sales. Check back often, and you are sure to always find book sales worth considering. 
Savings Tip: Find Book Outlet promo codes for the best deal.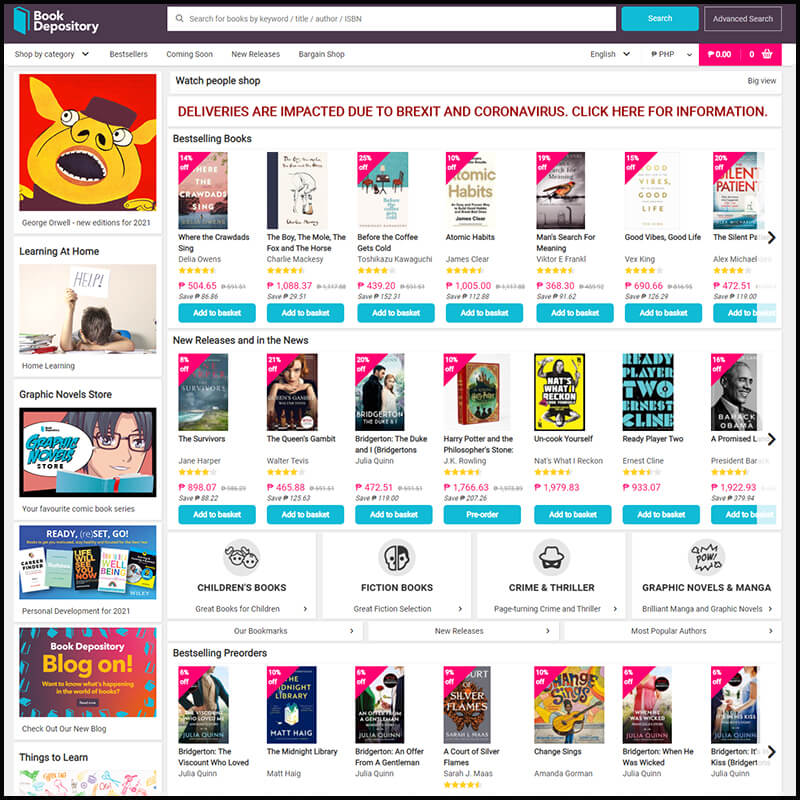 Another great buying option for books on sale is Book Depository and the Cyber Week deals they hold. This website also allows you to find a bunch of new books with little risk. There is a large selection of new books in all popular categories, as well as discount and bargain books that can be gems for the right niche buyers.
If you are buying a gift for one with unique tastes, Book Depository may be the answer you need for finding more rare books on the cheap.
Savings Tip: Get The Book Depository promo codes for the best deal.
Gifts for Book Lovers Buying Guide 
A good book is a perfect gift, but how do you know which is the right one? This quick gift guide will help you narrow down your options and give you some insight into why we chose the items we did for our list.
Look at what they've read before 
It can also be just as easy as seeing what books the person you are buying for has read before and finding more from the same author. The internet is also an excellent resource for finding similar authors that may allow you to introduce the person you care for to a whole new set of favorites.
Books can be a very personal medium, and simply guessing what types of books one may like can be very difficult sometimes.
Give them something new, but keep it relevant 
Jane Austen's Pride and Prejudice or maybe Alice in Wonderland or even Harry Potter are all much-beloved book options, but they are also very common. There is a good chance the person you are buying the book for would have already purchased and read those books if they intended to.
Then again, maybe not, but these books are also so popular they are not needed to be included in a list like this.
It is best to think about the person in question, their unique interests and concerns, and to try and find a book that introduces them to something new in that genre. For example, the Horus Rising book is excellent for someone in your life who may love Star Wars or Star Trek or other Sci-Fi universes.
If you do want to get them a classic book, try and get something more than a generic old book. Finding unique out of print books is a cool way to give a fun and memorable gift.
Sometimes book lovers may not need a book 
There are a ton of easy book-themed gift ideas available to choose from when you start to think of ancillary items to accompany your favorite hobbies, and reading is no different.
Sometimes a book may not be the best answer for a book lover, especially if they already have a big backlog of books to get to.
In these cases, getting them a personalized bookmark, tote bag, t-shirt, art print, etc. related to their favorite books could be a clever solution. You could also get them utility reading items like a book cover or book light to accompany them during reading time.
Creative shops like Etsy.com can be a great place to get unique handcrafted items like fine leather bookmarks or etched metal bookplates for the discerning bookworm, if the sites we put forward don't have the accessories you require.
Alternatively, a membership to a site like Bookish can be nice to have more in-depth interaction with their readings, and they have kits to help one set up and run a book club. A real book nerd will appreciate a membership like that.
It might also be smart to get a book lover who travels a lot reading alternatives like an Amazon Kindle Paperwhite so they can carry multiple books in the palm of their hand.