Beer lovers are a special type of foodie, enjoying a lot of great brews on a regular basis. Because of that, it can take some time for you to dig in and find gift ideas that they are actually going to enjoy and use.
Are you looking for a gift guide that can help you to get the best options for your craft beer loving friends and family members? Here's a good look at some options and what you should look for when getting gifts for beer lovers you know.
The Best Gift Ideas for Beer Lovers for 2023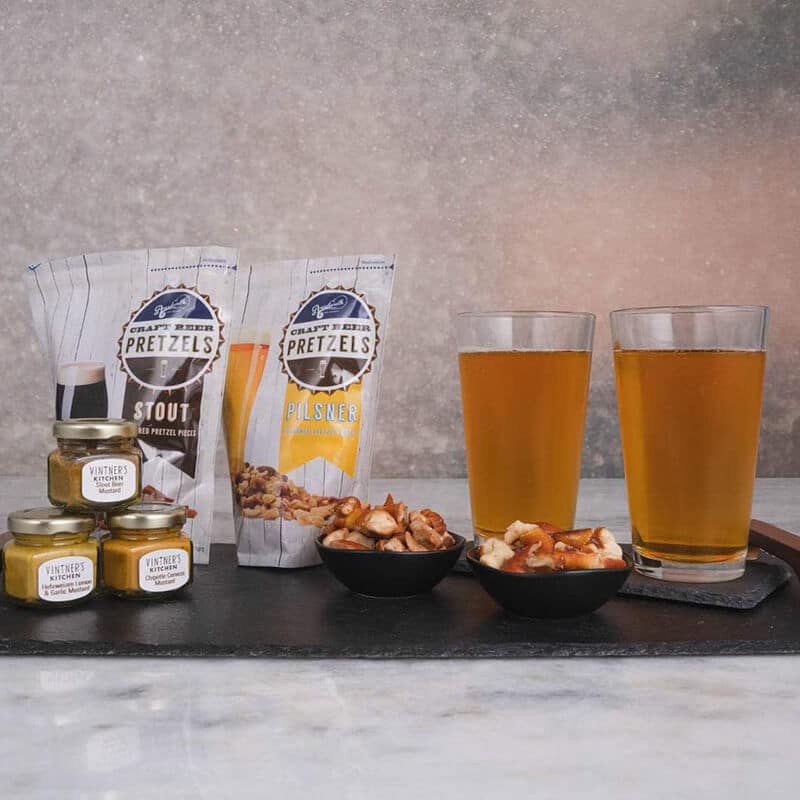 A nice beer glass is always a good way to enjoy your favorite brews, and this Hooray for Beer Gift Set has all sorts of treats and options to make it even better. It includes a set of two beer glasses (in a beer holder), a beer mustard kid, and two packages of pretzels (one Pilsner flavored; the other Stout flavored).
Savings Tip: Check out Gift Basket promo codes for the best deal.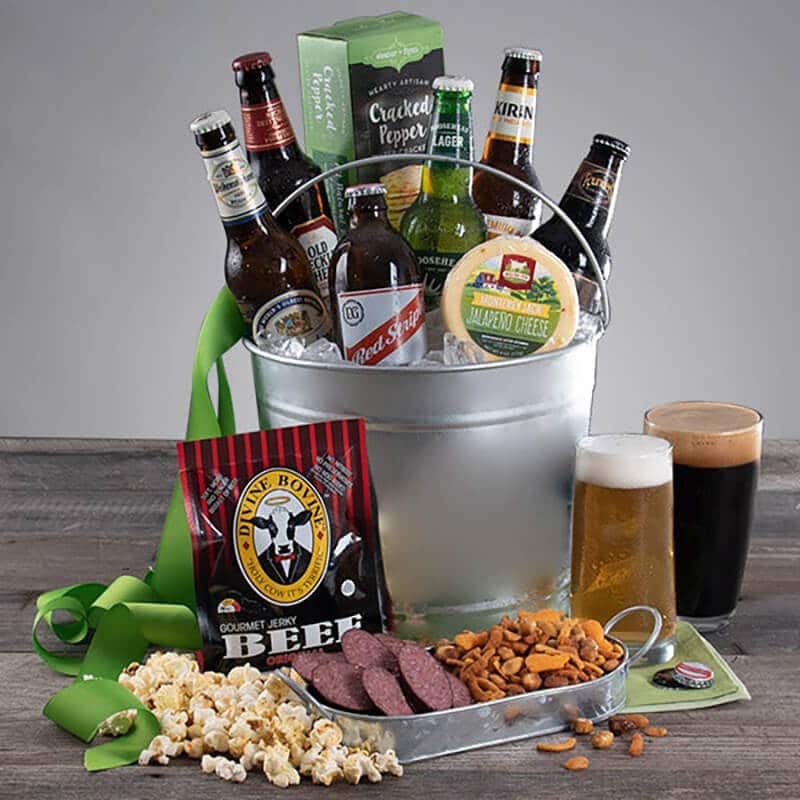 Checking out beers from around the world is always fun with this stainless steel bucket filled with a variety of awesome beverages. The bucket has beer from six different breweries, along with some delicious gourmet snacks. It's the perfect gift for a beer lover that wants to travel the world from their sofa!
Savings Tip: Find Gourmet Gift Baskets promo codes for the best deal.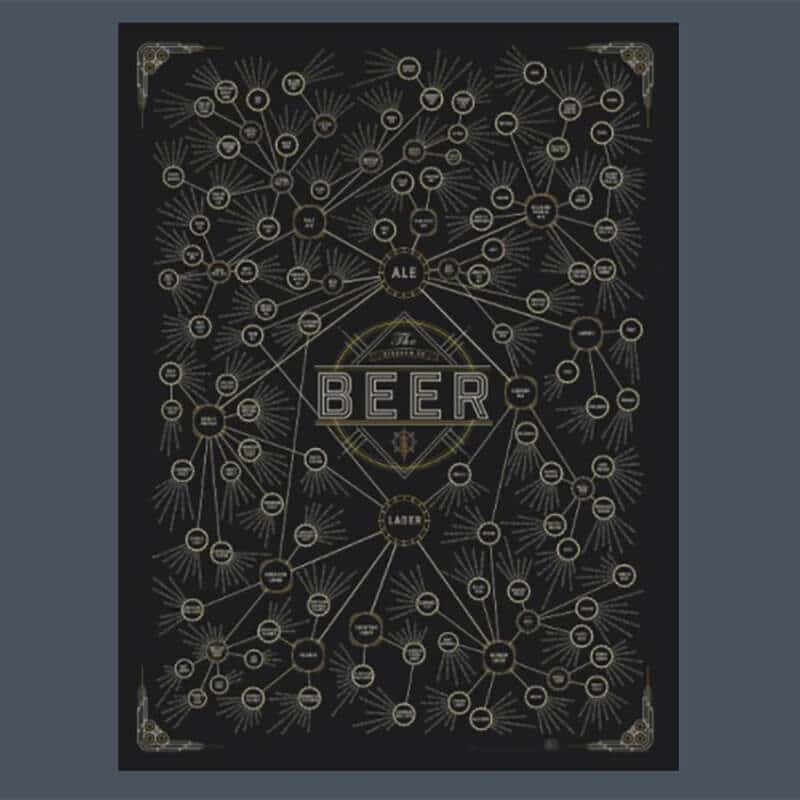 Want to see the coolest poster? This beer drinker's delight poster is 18 inches by 24 inches and it's filled with all sorts of notable beers. 600 beers are separated into 100 different styles, diagrammed so that your favorite beer lover can get the history lesson they've always wanted about their favorite beverage.
Savings Tip: Get Pot Chart Lab promo codes for the best deal.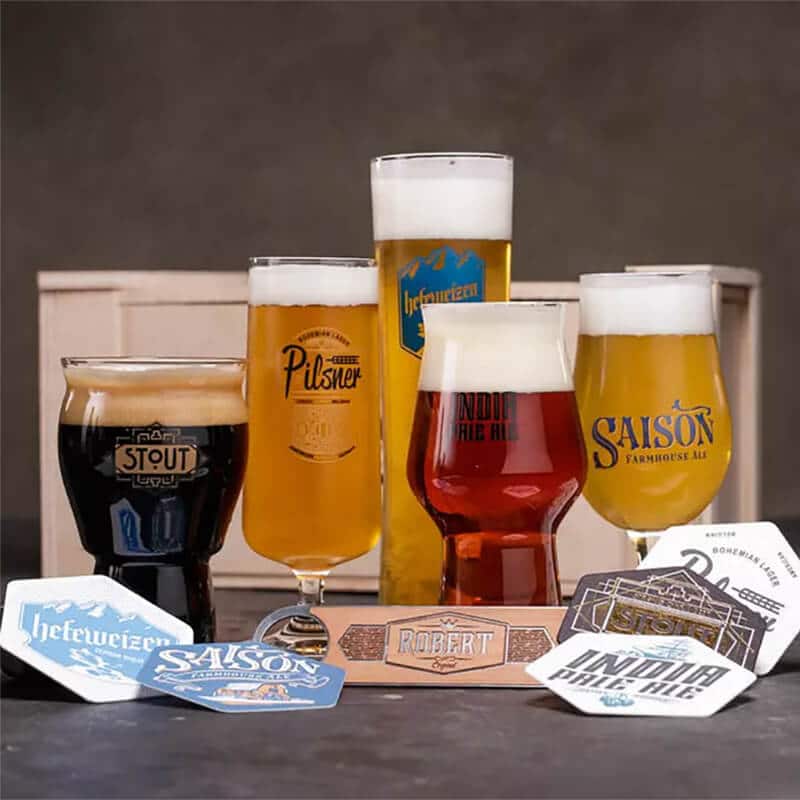 This gift box is any beer lover's dream when it comes to enjoying beer in the best way possible. The crate contains 5 styles of beer glassware – an IPA glass, a Pilsner glass, a Hefeweizen glass, a Stout glass, and a Saison glass. It also has 5 coasters and a personalized veneer bottle opener. Your favorite beer drinker will love adding this collection to their kitchen.
Savings Tip: Find Man Crate promo codes for the best deal.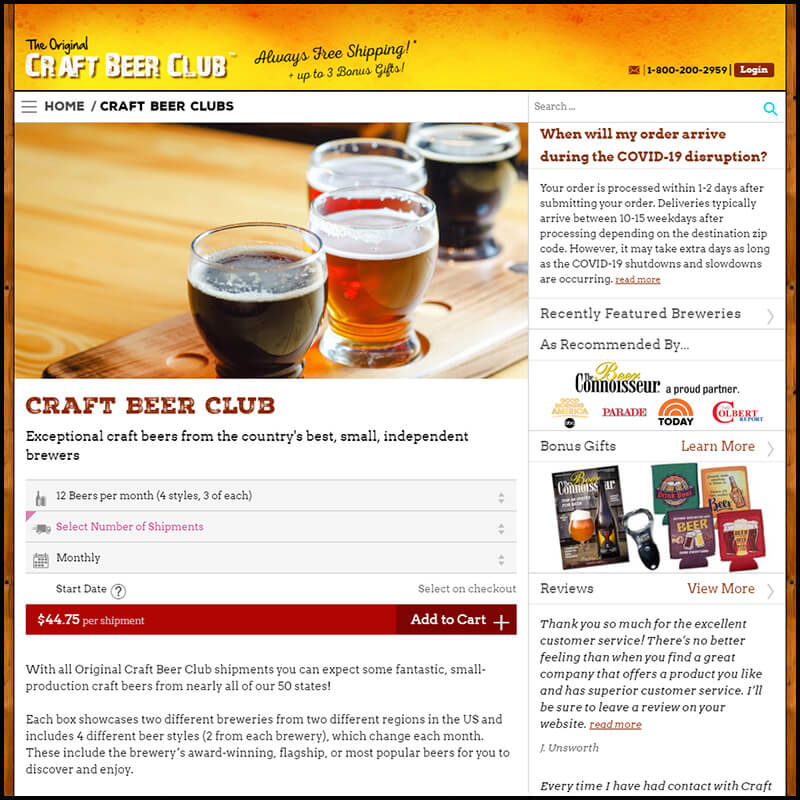 A craft beer lover loves nothing more than trying a new cold beer from craft breweries around the country. The Craft Beer Club helps to make that happen, providing craft brews from 2 different breweries every single month. The subscription box contains 4 different styles of beer (2 from each brewery that they feature), some color publications, their Micro Brew News, and other bonuses.
Savings Tip: Get Craft Beer Club promo codes for the best deal.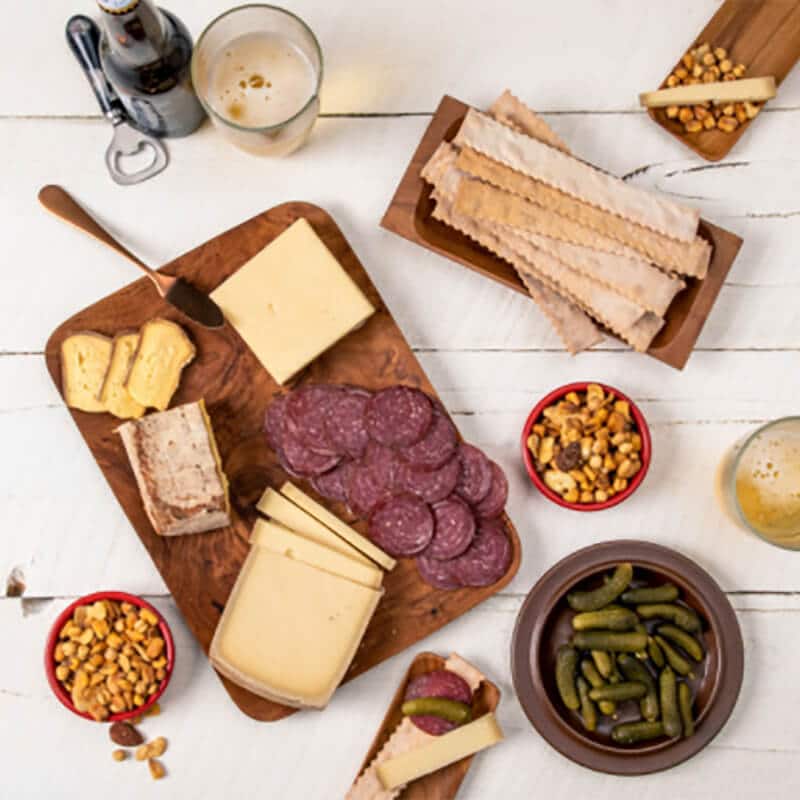 When someone is cracking open a beer can, they want some snacks to go with it. That's why the best gifts always include great food! Murray's has put together a variety of their most snackable treats that any beer lover can enjoy. 3 crowd-pleasing cheeses, sweet treats, and crackers are included in this delicious mix. Whether they enjoy it during a quiet night at home or have a get-together with friends and family, it's going to be a big hit with a couple of cold ones.
Savings Tip: Find the best Murray's Cheese coupon codes for great savings.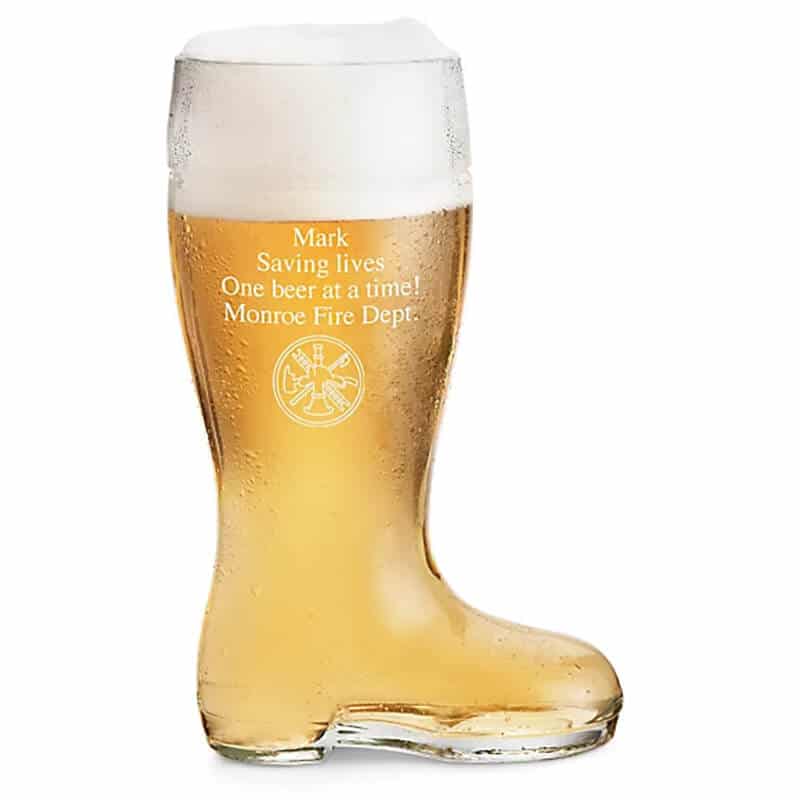 Want to give your gift recipient a laugh? Styled like a firefighter's rubber boot, this beer glass is a lot of fun to give and to use. This clear beer glass can be personalized with a birthday message, their name, or whatever else you'd like. The boot is full of personality, too!
Savings Tip: Get Things Remembered coupons for the best deal.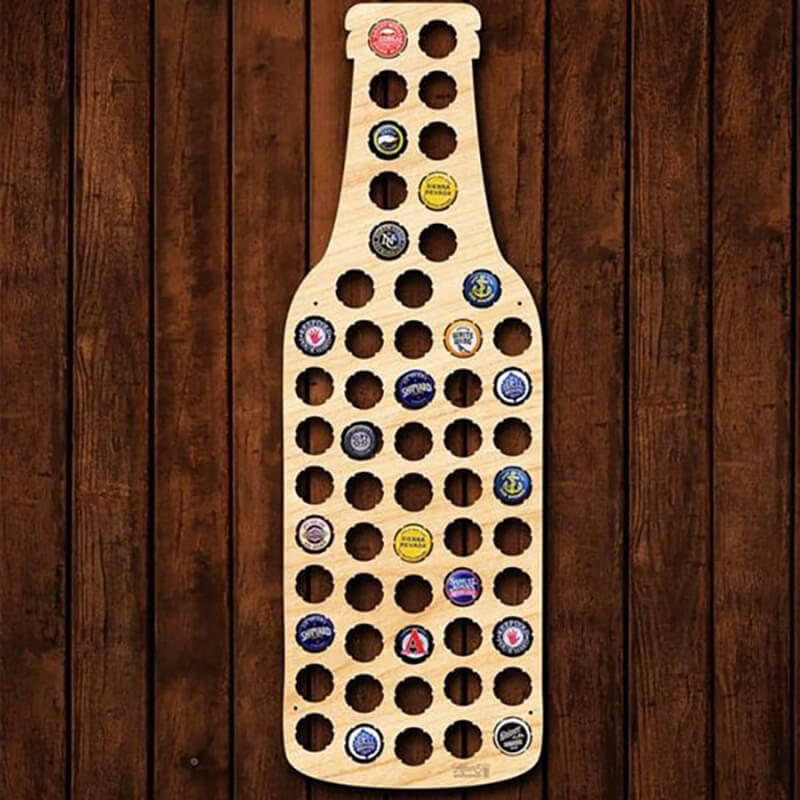 What do you do with your bottle cap after you've finished a great beer? Some people like to collect them – but how do you display them? This wall mounted Beer Cap Map is the perfect way to show off some of your favorite bottle caps. The mounting holes are pre-drilled, and the map comes shaped in a beer bottle, beer mug, or beer growler design.
Savings Tip: Get Apollo Box promo codes for the best deal.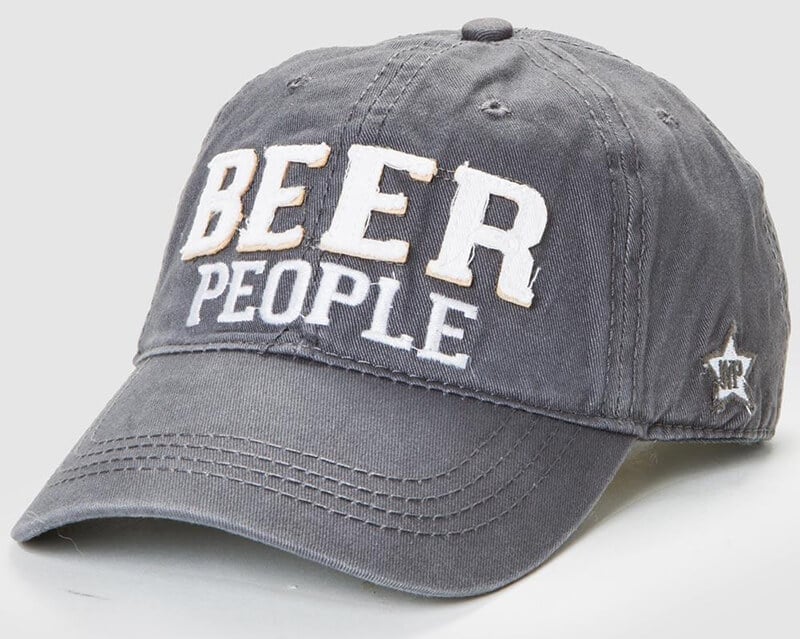 Homebrewers and connoisseurs alike know when they're around other beer people. More often than not, they crack open a cold one and talk about their favorites. So, get your beer loving friends a gift that signals that they're "beer kind of people" while they're out and about. This comfortable baseball style hat is cotton and has grey with white typeface.
Savings Tip: Get Creations and Collections promo codes for the best deal.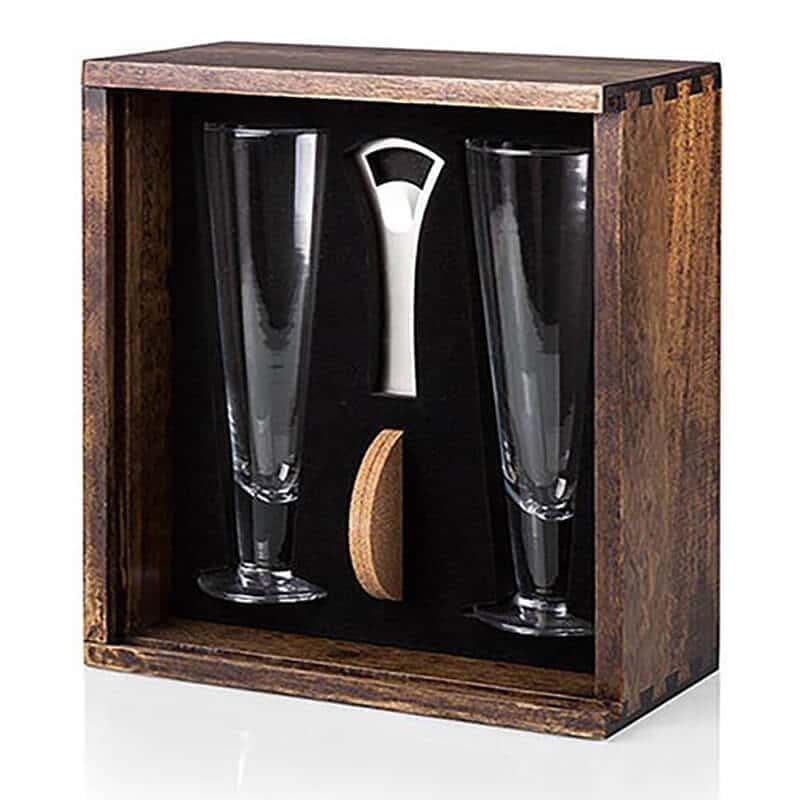 The Pilsner Beer Gift Set is a classy way for your favorite beer drinker to taste their ice cold beers. Packed in a handsome acacia wood case, this elegant set contains a bottle opener, two coasters (made from cork), and two classic pilsner beer glasses that hold 12 ounces of liquid each.
Savings Tip: Find Harry & David promo codes for the best deal.
Finding Great Gifts for Any Beer Lovers in Your Life
Invest in new beer gadgets
Are they into home brewing? If so, then stock up their home bar with all sorts of new gadgets that they can use when they put together their next homebrew. That way, they can try out new things and be sure that they have the tools that they need in order to make some awesome flavors.
Understand their favorite beer and snack flavor preferences
What's their favorite brew? Are they more likely to drink when they're grilling at the BBQ or are they enjoying their top lager with wings and hot sauce? Knowing what they like will make it easier for you to pick what it is that they may enjoy if you purchase something unique and new for them.
Have fun with it!
Sometimes, the perfect gift for a beer lover is something that they can use with their beer. Do they need a new koozie or beer caddy? Or maybe they want a pint glass or tumbler that they can pour into at home? Find options that are personalized with fun messages or that you can get their name on.
The Best Gifts for Your Favorite Beer Aficionado
Instead of gifting your beer enthusiast a six pack of whatever beer you see at the store, get creative and start looking for the things that may bring a smile to their faces. In the long run, they'll be a lot happier with something that you put time and effort into searching for.