Do you have a favorite baker who's always spoiling you with the best baked goods? Show your appreciation with something useful, thoughtful, and sweet as pie.
We've scoured the Internet for unique and useful gifts that all bakers appreciate. And by helping them keep an efficient kitchen, you're ensuring your own supply of homemade cakes, cookies, and bread. What? It's a win-win!
The Best Gift Ideas for Bakers for 2023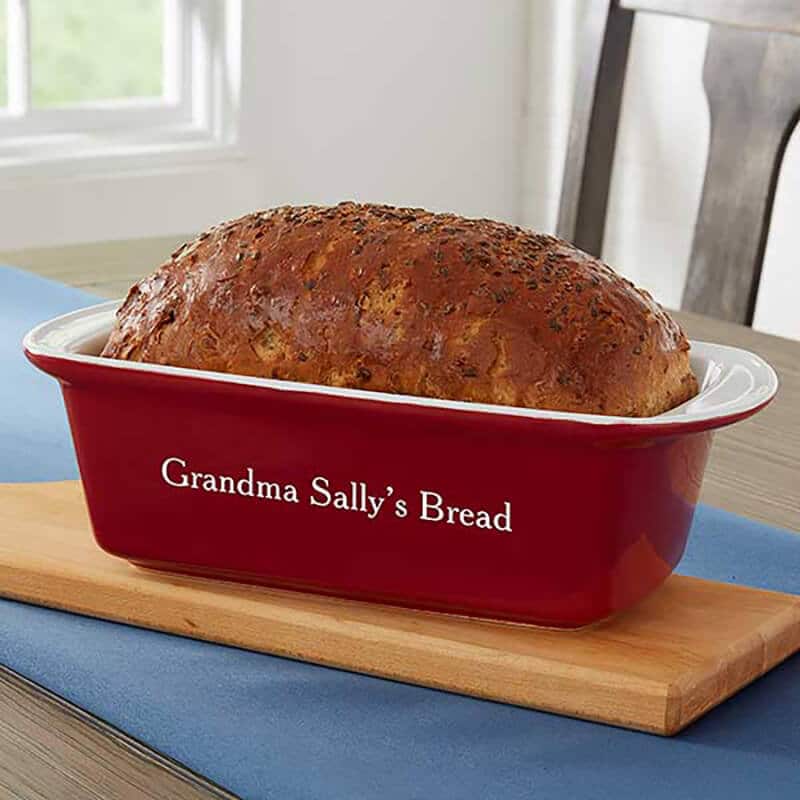 Here's a true classic piece of bakeware for your favorite baker: a stoneware loaf pan. If your baker was one of the many who made sourdough starters, this pan is a perfect addition to their kitchen. It is available in cranberry red or turquoise, and it can be custom etched with any text in your choice of fonts. It holds about 1.5 quarts, and is microwave, oven, and dishwasher safe.
Savings Tip: Check out Personalization Mall promo codes for the best deal.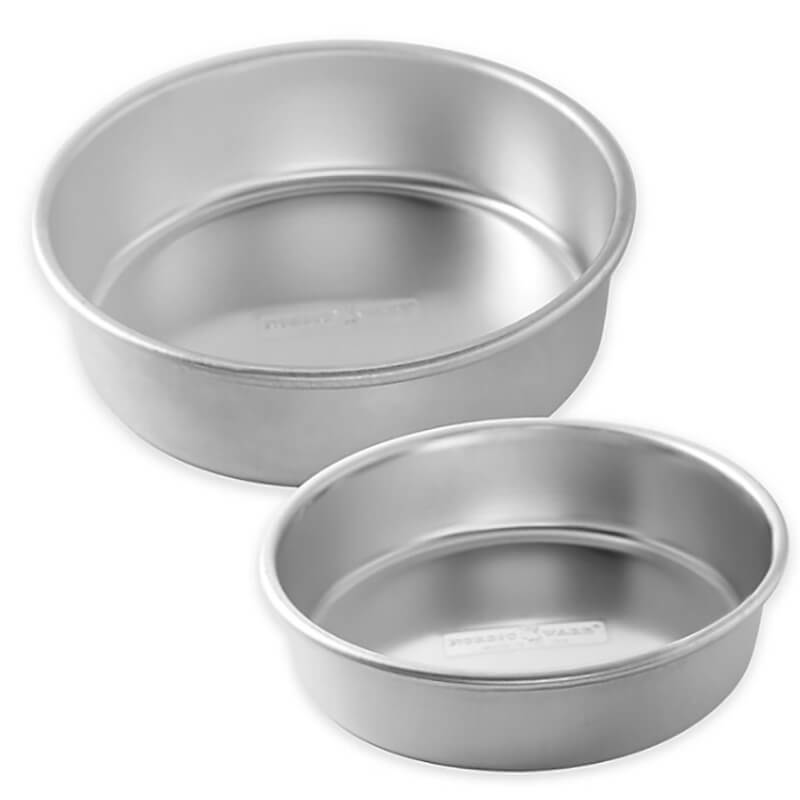 Every foodie has their favorite baking tools, and Nordic Ware is at the top of the list for many. These round cake pans (8" and 9" in diameter) are made of even heating, rustproof aluminum. The high sides prevent the cake from overflowing, and everything cooks evenly.
Savings Tip: Find Bed Bath and Beyond promo codes for the best deal.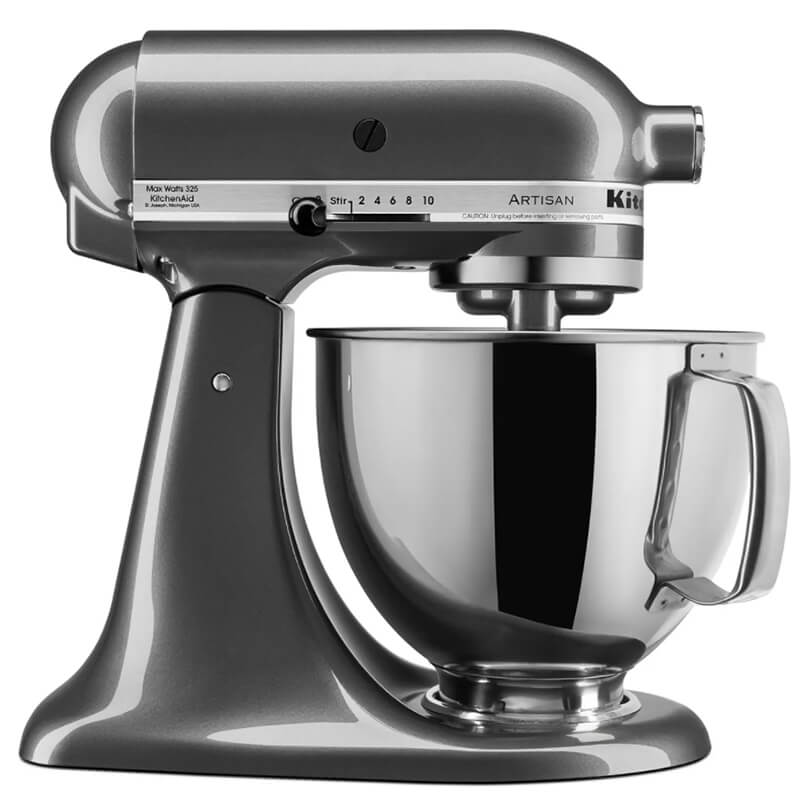 During the holiday season, every home baker wants to give up their hand mixer and get a stand mixer. So, why not give them a hand? The KitchenAid artisan stand mixers are some of the best out there, with ergonomic handles, tilt heads, and an included stainless steel mixing bowl. Now, when they're making brownies and Christmas cookies, they don't have to worry about it splashing out and clean up is quick.
Savings Tip: Get Kohl's promo codes for the best deal.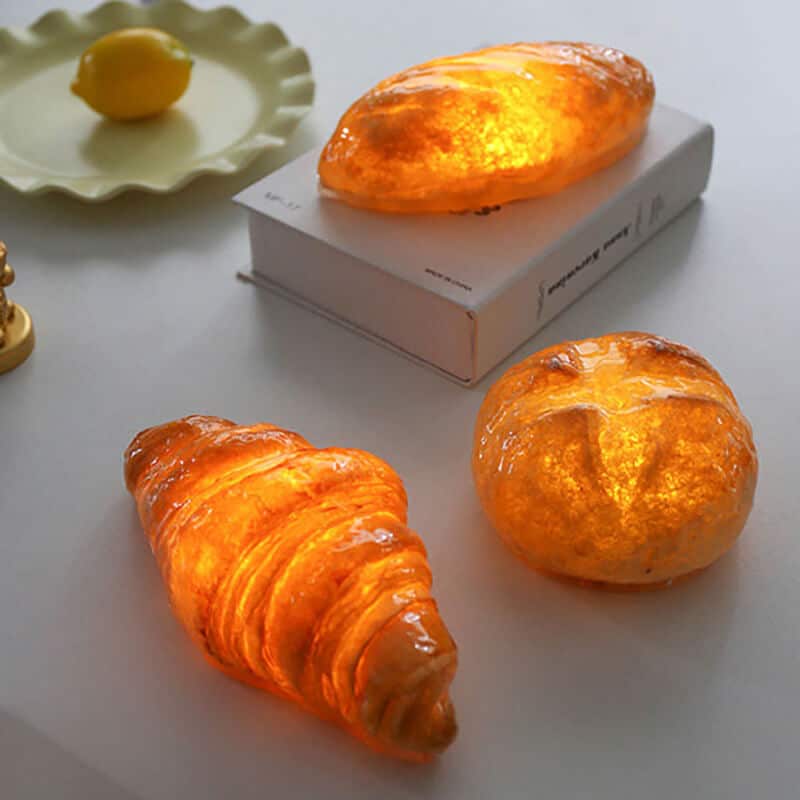 Want to give your favorite baker a laugh? These bread-inspired night lights look good enough to eat – but they aren't! They are easily portable and can be placed anywhere. Each bread lamp uses 3 AAA batteries, and it comes in 3 fun designs, including a croissant.
Savings Tip: Get The Apollo Box promo codes for the best deal.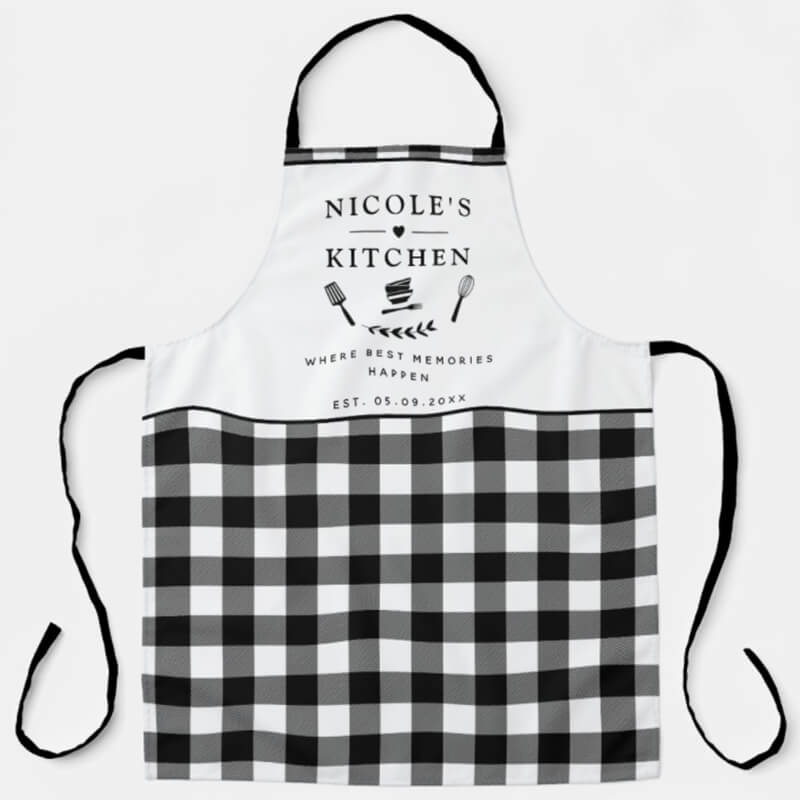 Every baker needs an apron, and this black and white checkered apron is just the right choice for a gift. Designed with four text areas that you can customize with your own message, the entire apron is enhanced with bowls, forks, spatulas, and whisks for that perfect "bakery" look.
Savings Tip: Find Zazzle promo codes for the best deal.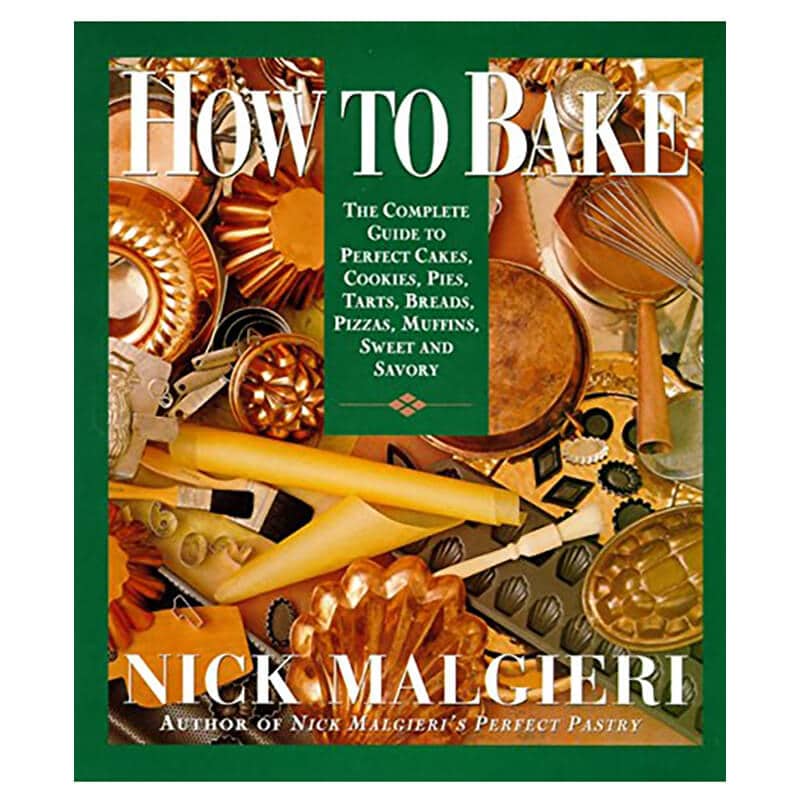 Everyone has their essentials when it comes to cooking, and How to Bake is one of those cookbooks that every baker should have in their home. From how to make the best pie crust to tips for cake decorating to how to choose the best backing pans, this guide gives a baker absolutely everything that they need to know. And, it doesn't just focus on the sweet – there are savory recipes as well.
Savings Tip: Find the best AbeBooks coupon codes for great savings.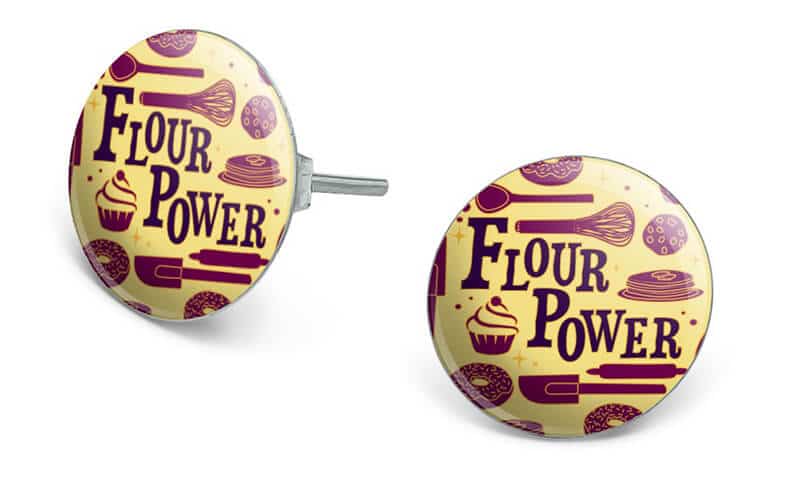 Looking for the perfect gift that's sure to give them a laugh? This pair of silver plated stud earrings showcase the best of the best in baking. The graphic design is resin-topped, so the earrings won't lose their vibrant colors or text as time goes on.
Savings Tip: Find Walmart promo codes for the best deal.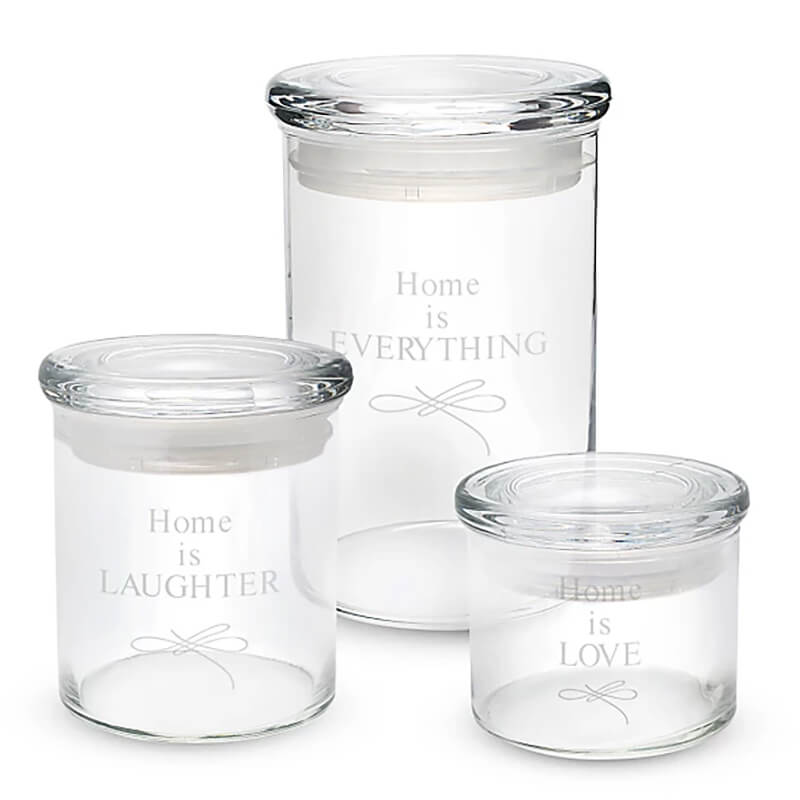 Sometimes, the best gifts are simple gifts – and these personalized glass storage jars can do exactly that. Bakers can store items like chocolate chips, flour and sugar, candies, and whatever else that they may need on hand. Air tight lids help to maintain freshness. With your choice of 3 sizes, the glass jars can be personalized with a fun phrase or name, as you wish.
Savings Tip: Get Things Remembered coupons for the best deal.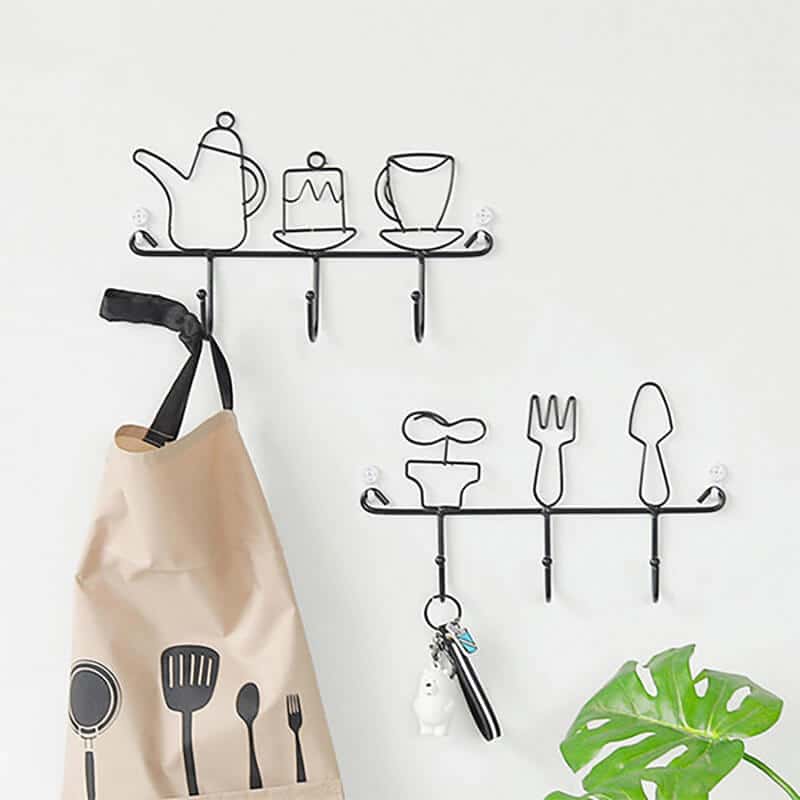 What family pastry chef doesn't need more space to put things like spatulas, spoons, and aprons? These fun wall hooks look great and can be hung anywhere in the kitchen. Made from iron and available in one of two styles, each set has three separate hooks for use.
Savings Tip: Get The Apollo Box promo codes for the best deal.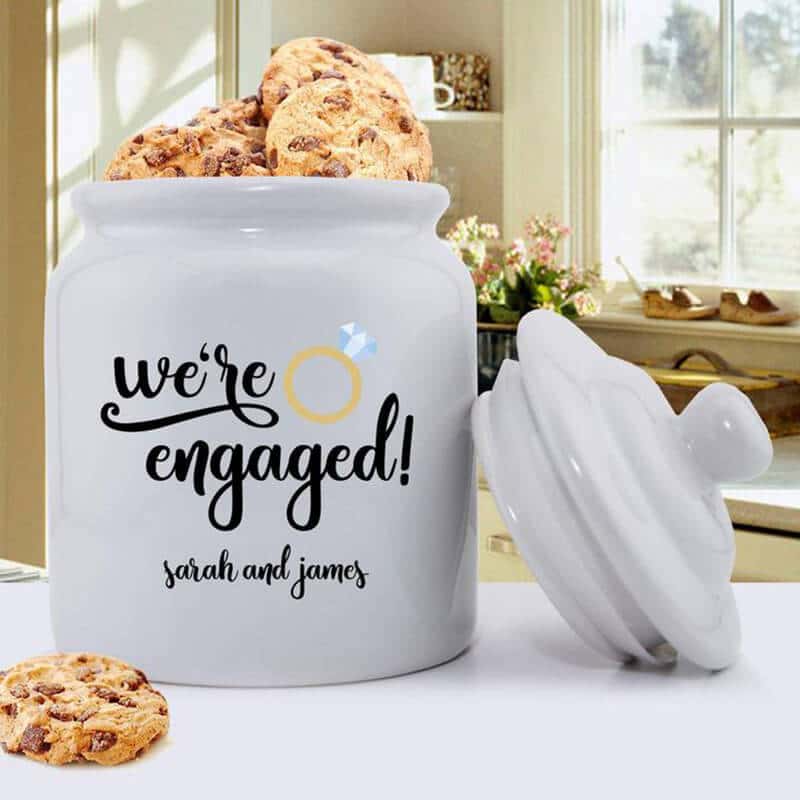 Bakers need places to put cookies, right? So what better gift to give than a personalized cookie jar? Roll out that cookie dough, choose the best cookie cutters, and fill up this jar with fresh baked goods! This particular one says "We're Engaged" but there are a number of available designs to choose from on the website. It can also be personalized with a name. 
Savings Tip: Get A Gift Personalized promo codes for the best deal.
Tips for Buying Gifts for Bakers
Useful gifts for the kitchen
Sometimes, bakers just want some more of the basics. Measuring spoons and measuring cups, cooling racks, Bundt pans, rolling pins, silicone spatulas, baking sheets, scrapers, cookie presses, and cake stands are just some of the things that you can look for. Much of the time, they can never have enough of their favorite tools.
Easy to transport gift ideas
Many bakers look for reusable options that allow them to get their baked goods from one place to another. Whether you get them a cupcake carrier or a gadget that keeps cookies fresh on the go, they're sure to appreciate having more portable options on hand. Who knows – maybe they'll be able to share more goodies with you, too!
Funny gifts that show off their passion
When you're gifting to a baker, you can always help them show off their love for the science of baking. Oven mitts and pot holders can be customized with names or have funny quips on them. Or, you can get them a t-shirt so everyone knows who to go to for the best bread! Bring them a laugh with funny gifts.
Every Baker Will Love Baker's Gifts
If you love a baker, then it's worth your time to look around and see what there is for you to choose from in terms of gifts. Let them know how much you care about them and how much you love their skill and generosity by tapping into their love for baking as a part of your gifts to them.